iMakr's Verdict
Once calibrated the Mosaic Palette+ is an impressive addition to many FDM printers, allowing you to print your object in up to 4 colours/materials. The Palette uses a range of sensors and proprietory software to achieve this, splicing 4 filaments together to create a single filament that feeds to the extruder. Printed parts are extremely impressive, with minimal bleeding between colours. The Palette is also a good experimental machine for combining different materials and colours, material melting temperatures must be similar as they will all be printed with the same material. The Palette+ can handle a range of materials including PLA, TPU (Flexible), PVA and PETG.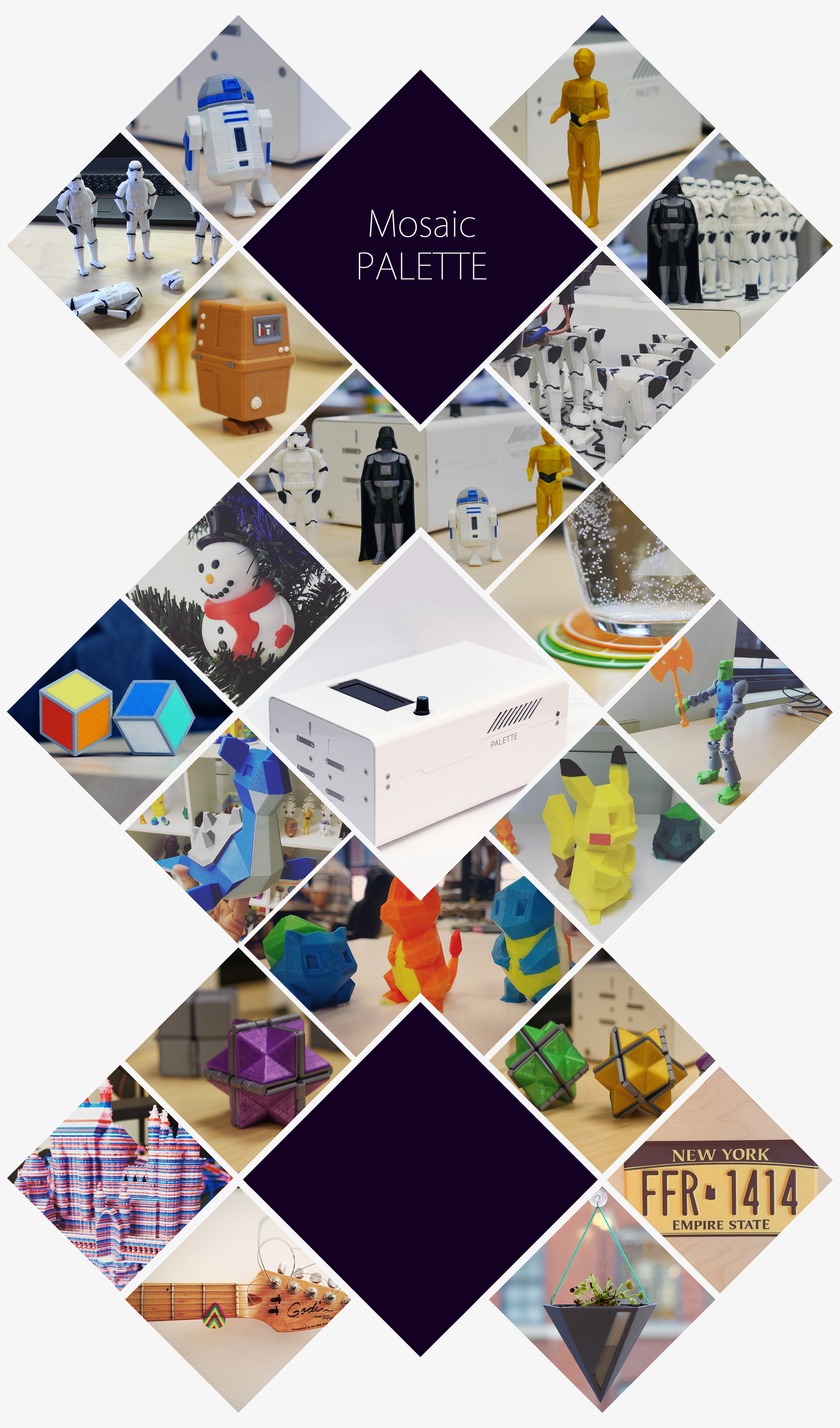 You can access the 'Palette Quick Start Guide' by clicking here.


Key Features

Compatible with printers that use Simplify3D or Cura, or that use .gcode or .x3g files.
Make parts with up to 4 colours or materials - these must all print at the same temperature.
In the Box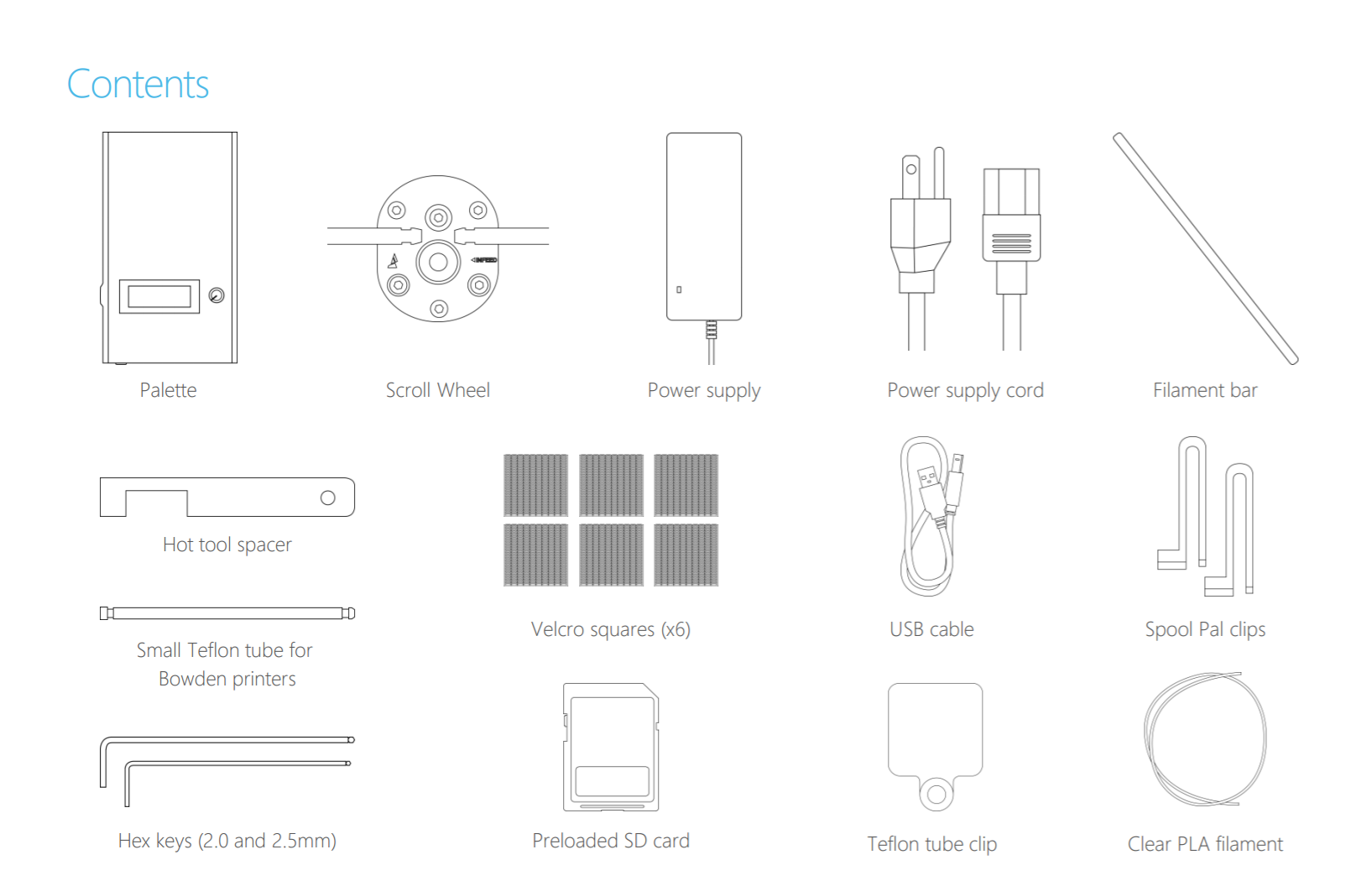 Data sheet
Filament Diameter (mm)

1.75 mm

Printing Temperature

Up to 220°C

Material type

PLA, PVA, TPU, PETG

Slicing Software

Mosaic Chroma

File Input Format

.Gcode, .X3G, .g3drem

Software Compatibility

Windows 7 or higher, OS X 10.8 or newer