iMakr Verdict
This is a low temperature pen is designed for use with chidren. Compared to other filament material types, this pen uses PCL which is much safer for when in use by children. Its streamlined build gives it a real advantage over most of the other 3D printing pens on the market. The hand-fit design of the 3Style gives a much more familiar grip which allows you to create without difficulty. The metal casing of the pen lends it an added dimension of style.
Key Features
- 5 Speeds
- Metallic Finish
- Comfortable Design
- Stylish appearance
- Slim Build
- Multi-material prints
- 80 degrees celcius nozzle temperature.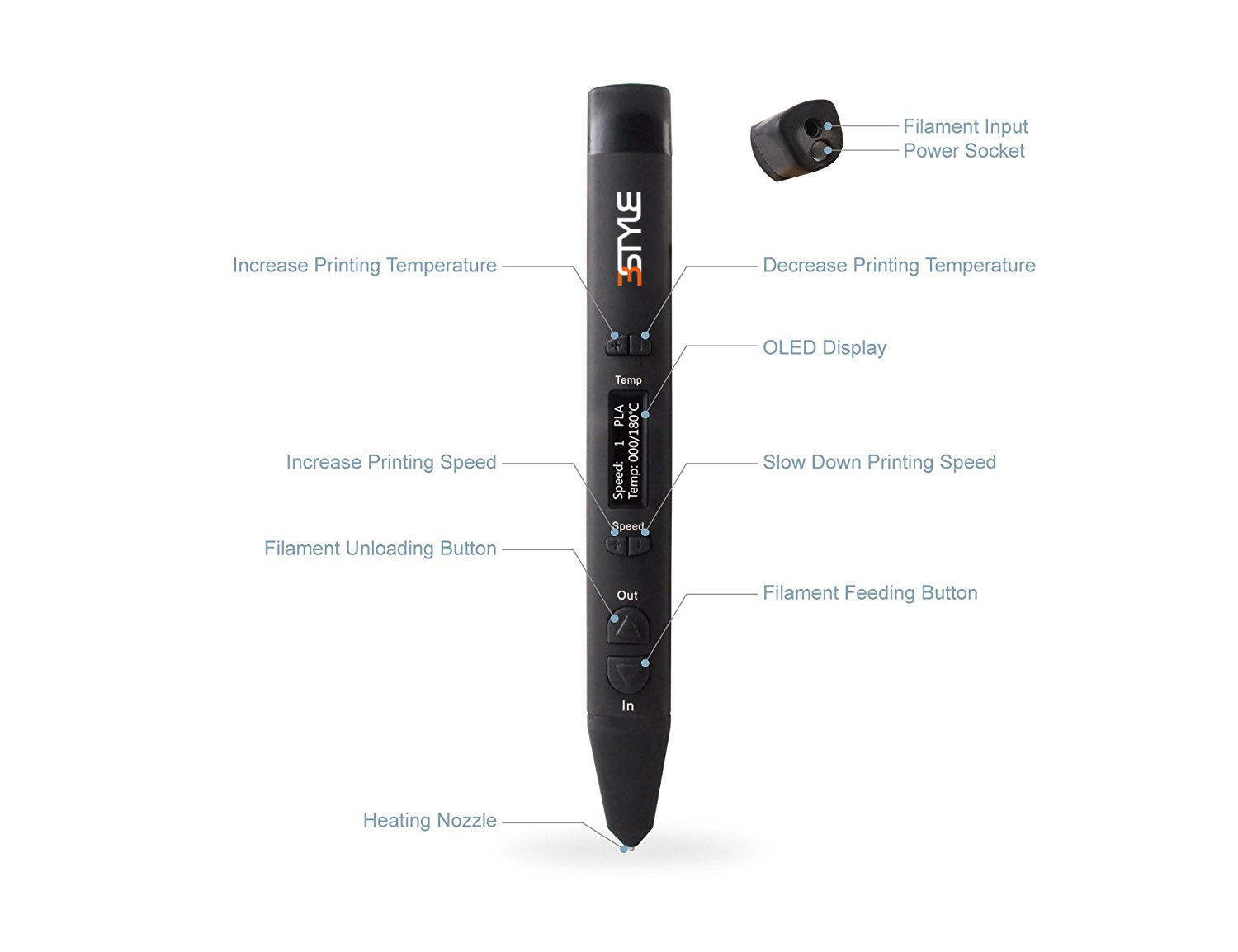 Available in 3 fun colours: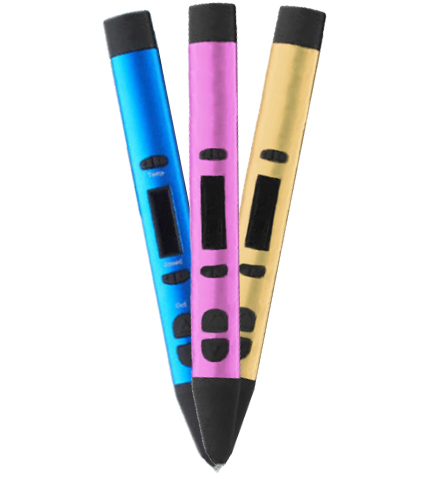 Data sheet
Nozzle Diameter (mm)

0,5 mm

Filament Diameter (mm)

1,75 mm

Printing Temperature

80°C

Material type

Mutli-material

Nozzle Speed

0-200mm/min