B9Creations | B9 Scan 350
The B9 Scan 350 from B9Creations has been specifically designed for scanning jewellery and small objects. Intuitive to use, details and intricate designs can be precisely captured within minutes.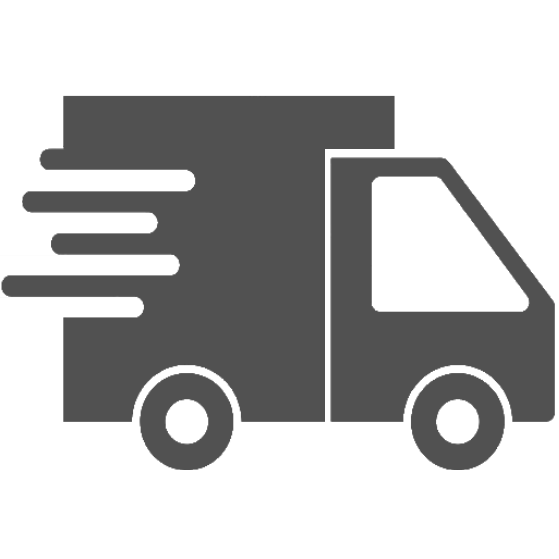 Free shipping on orders over $500 to mainland US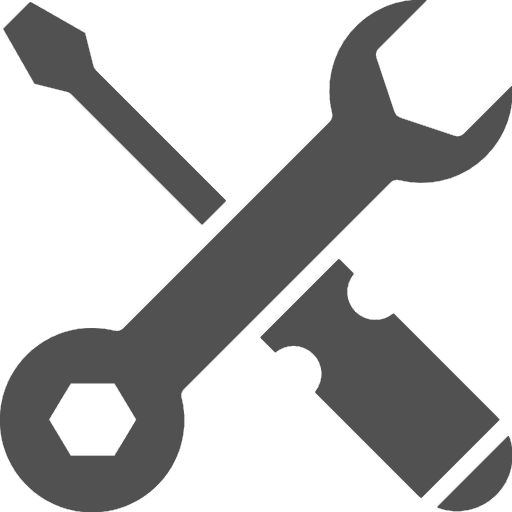 Free lifetime remote support on all products
iMakr Verdict:


B9Creations have introduced another tool to expand the capabilities of your jewellery workshop and design studio with the B9 Scan 350 3D scanner. Compact in size to fit neatly on a desktop, the B9 Scan 350 also has an integrated computer so that there are no issues with compatibility and set-up time is minimal. Only a mouse and monitor are needed. The scanner features industry standard structured light scanning technology and a two-axis rotary table, which can automatically scan an object in 360° and at multiple angles.


With an estimated return on investment in around 40 rings, the B9 Scan 350 is the ideal scanner to save your business time and money.
---
Key Features:
Structured Light 3D scanning technology - Capable of scanning small items with accuracy of 0.015mm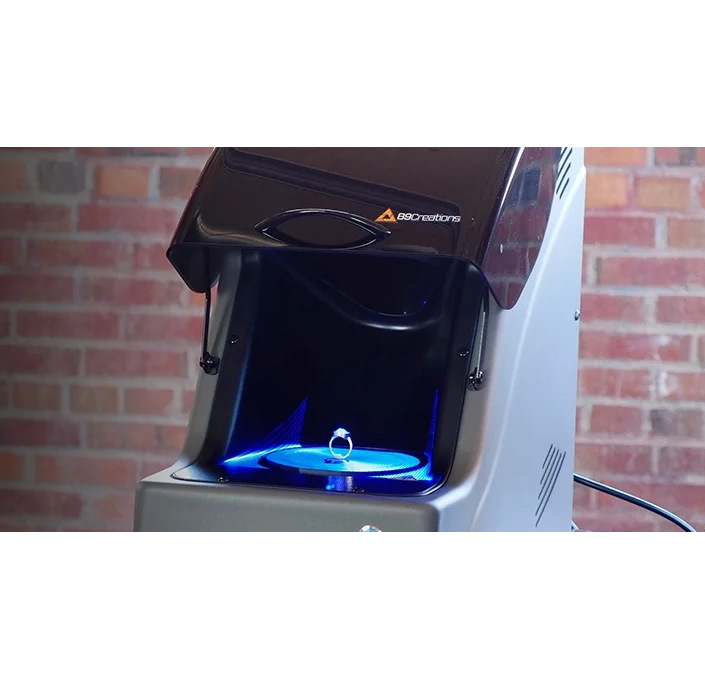 Intuitive to use - An integrated computer and Leios software means quality scans can be acquired in minutes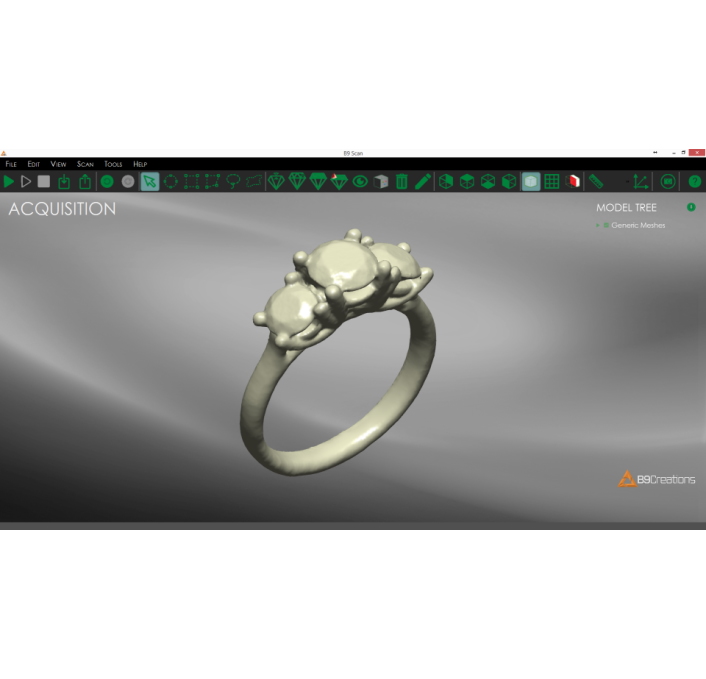 ---
Typical Applications:
Shadow Bands: Make a shadow band that fits perfectly by scanning any ring in under 5 minutes with the B9 Scan 350.
Heirloom Reproduction: 3D Scanning allows you to digitally capture heirloom jewellery and make desired changes, improvements, replicas, or customizations.
Gemstone Scanning: For custom bezels and mountings, accurately scan gemstones to ensure a quality fit the first time.
Jewelry Repair: Complete hard-to-fabricate jewellery repairs by scanning the piece and designing the perfect fitting detail.
Necklace and Bracelet links replication: Replicating bracelet links with traditional methods usually introduces shrinkage, resulting in non-fitting links. The B9 Scan 350 accurately scans a link that can be scaled up as needed to ensure the proper fit after assembly.
---
For further information and advice on how the B9 Scan 350 can benefit your business, please do not hesitate to get in touch with one of our advisors by calling the telephone number at the top of the page, or by clicking the button below and requesting a call-back: