BCN3D Epsilon
BCN3D's most powerful, dependable and precise 3D printer yet. Featuring a large build volume, fully enclosed build chamber and BCN3D's signature Independent Dual Extrusion (IDEX) system, the Epsilon is designed to create industrial-quality prototypes, functional parts and manufacturing tools.
---
iMakr Verdict
Expanding on the success of the popular Sigma and Sigmax models, the Epsilon from BCN3D Technologies is designed to print large-sized parts with industrial-grade materials. The fully enclosed build chamber and air filtration system allows parts to be printed with industrial materials such as PP and PA reliably and safely, while the huge build volume and IDEX technology are perfect for medium-scale batch production of large parts.
---
Key Features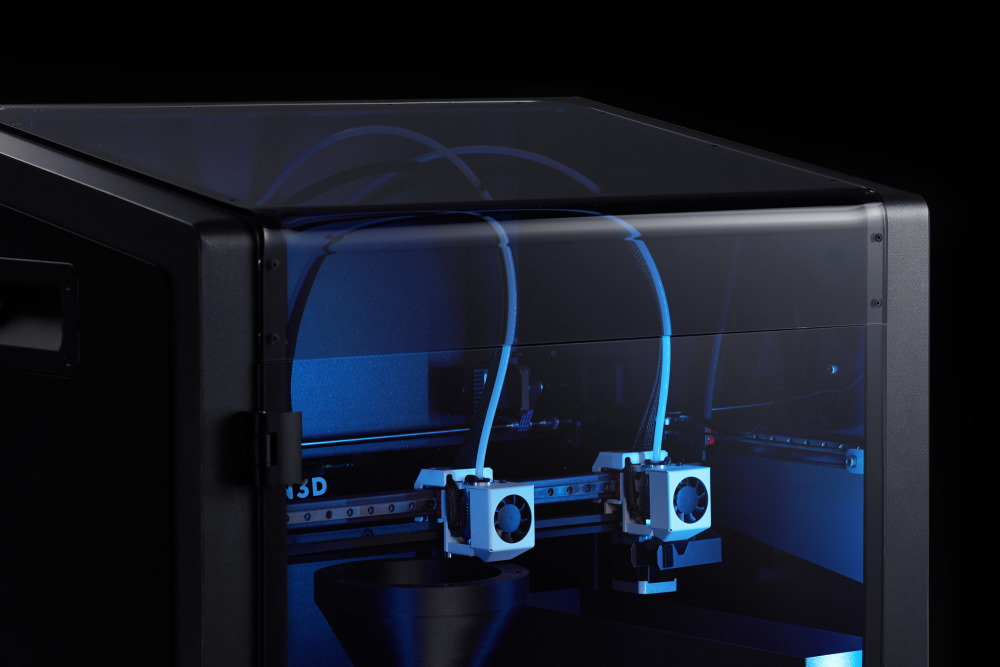 Fully enclosed build chamber retains heat for reliable printing of strong industrial materials. Also includes safety features such as a carbon HEPA filter and automatic print pause if the door of the printer is opened.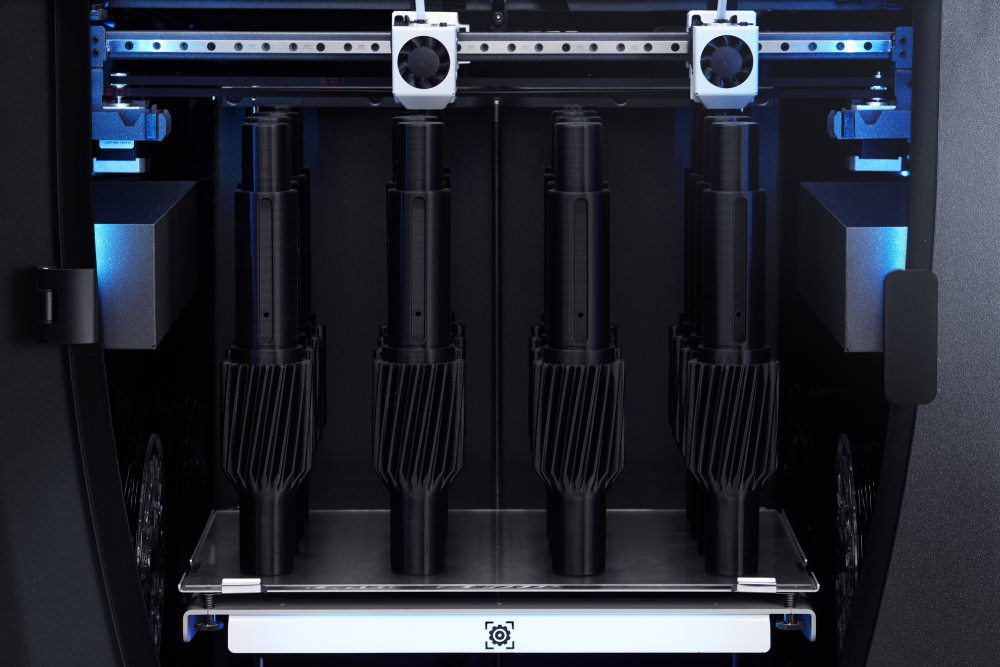 Multi-function IDEX system has two print heads which are capable of dual colour/material printing, duplication printing and mirror printing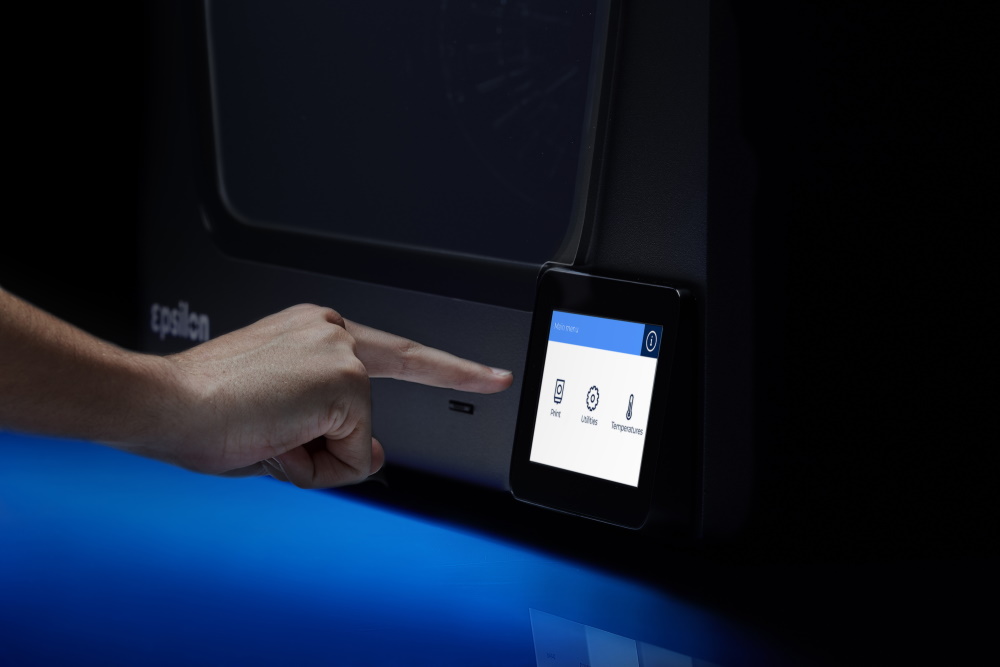 Multiple connectivity options (including WiFi), a touchscreen interface in several languages and intuitive BCN3D Cura software make the Epsilon easy to use.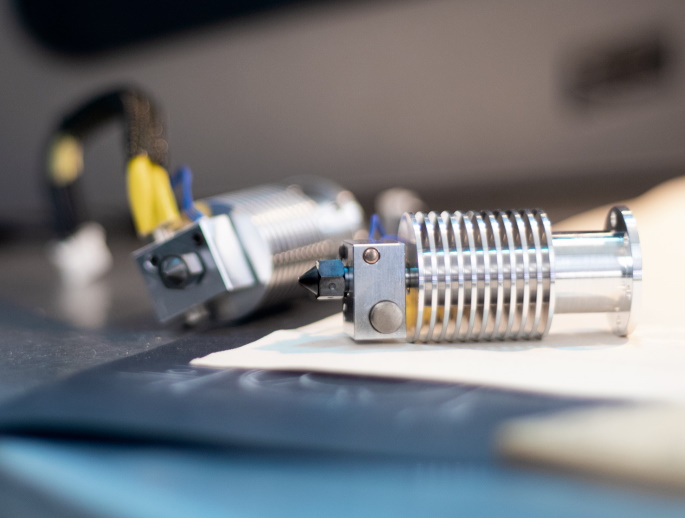 A selection of additional E3D nozzle sizes are available for high-definition or high-speed printing. Open up further printing options with the E3D Hot End X, featuring a hardened nozzle for printing with carbon and glass-filled filaments.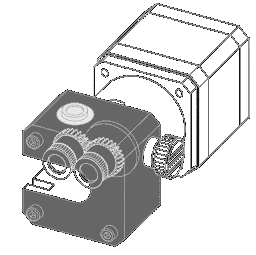 The Epsilon also features tried-and-tested BondTech extruders, with high-tech dual drive gears for reliable high performance extrusion.
Learn more about the BCN3D Epsilon
For further information and advice on how the BCN3D Epsilon can benefit your business, please do not hesitate to get in touch with one of our advisors by calling the telephone number at the top of the page, or by clicking the button below and requesting a call-back:
Data sheet
Printing Technology

Fused Filament Fabrication

Build Volume W x D x H (mm) // W x D x H (inch)

420 x 300 x 400mm //16.54 x 11.81 x 15.75 inch

Extruder

Dual (IDEX)

Layer Thickness / Print Precision

0.05–0.5mm

Nozzle Diameter (mm)

0.4mm (0.6, 0.8, 1.0mm available separately)

Filament Diameter (mm)

2.85mm

Printing Temperature

300°C Max

Weight

37kg (82lbs)

Material type

PLA, PVA, PET-G, TPU, ABS, PP, PA. FIber filled materials. Only with Hotend X (0,6mm): PP GF30, PAHT CF15.

Platform Levelling

Manual (assisted)

Dimensions

530 x 690 x 900mm // 20.9 x 27.2 x 35.4 inch

Special Features

5'' touchscreen, HEPA Filter. Printing modes: Duplication mode Mirror Mode Soluble Supports Mode Multimaterial Mode

Heated Platform

Glass build plate up to 120°C

File Format

STL, 3MF, OBJ, AMF

Connectivity

SD Card, WiFi, Ethernet

Printer Software

BCN3D Cura

Software Compatibility

Windows 7+, MacOS, Linux

Input Voltage / Power

84-240v

Shipping Dimensions

600 x 800 x 1185mm // 23.6 x 31.5 x 46.7 inch

Shipping Weight

46kg (101.5lbs)