BCN3D Sigma R19
The BCN3D Sigma R19 is a reliable and easy-to-use desktop machine with advanced new features that let it work harder for all users. With an Independent Dual Extruder System that delivers high-resolution multi-material parts in a simple and effective way, this is a highly professional workhorse machine. 
iMakr Verdict :

This machine is a reliable and easy-to-use desktop 3D Printer, equipped with one of the most powerful extrusion systems with a unique IDEX architecture that delivers high-resolution, multi-material parts in a simple and effective way. The new hotends have been developed with devoted engineering and manufacturing knowledge of e3D™ and the results are high-quality and smooth precision printing every time. The Sigma R19 offers two modes available: Duplication and Mirror Mode. Mirror mode allows users to print reflected objects in two halves which can be assembled together to create a whole unit hasten production time. Duplication mode simply allows you to print two identical prints at the same time. Perfect for time sensitive projects.





Key Features :

IDEX- Independent Dual Extruder System: Independence is Great. The unique Independent Extrusion System allows users the freedom for two new print modes: Duplication Mode and Mirror Mode. The idle extruder remains astray to avoid dripping molten plastic and ruining that perfect print.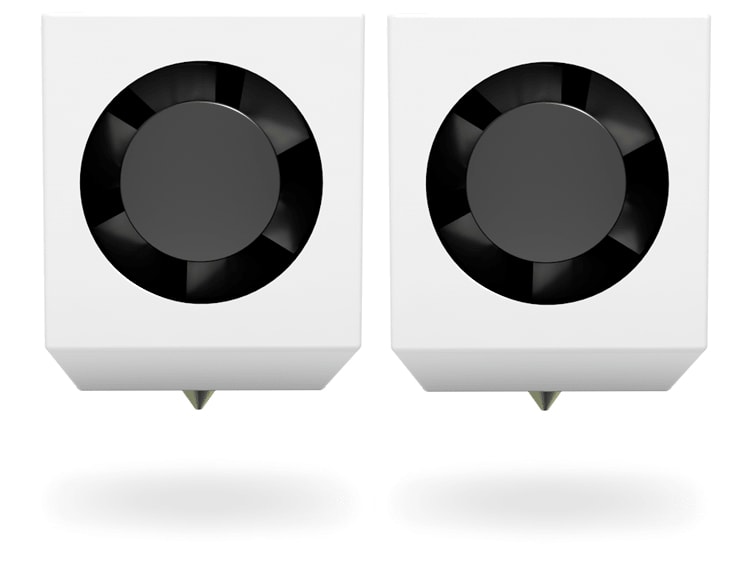 Multi-colour or multi-material printing: Flexible or rigid? Black and red? Why not both? Create functional parts by combining the properties of two different materials, like rigid and flexible filaments. Soluble matter isn't an issue either. Just watch it dissolve away and reveal perfection.
High-tech dual drive gears by Bondtech™: With more control and more power, the new dual drive is one of the best systems and gets rid of any grinding issues while using any material. They are made with aluminium body and hardened steel drive gears.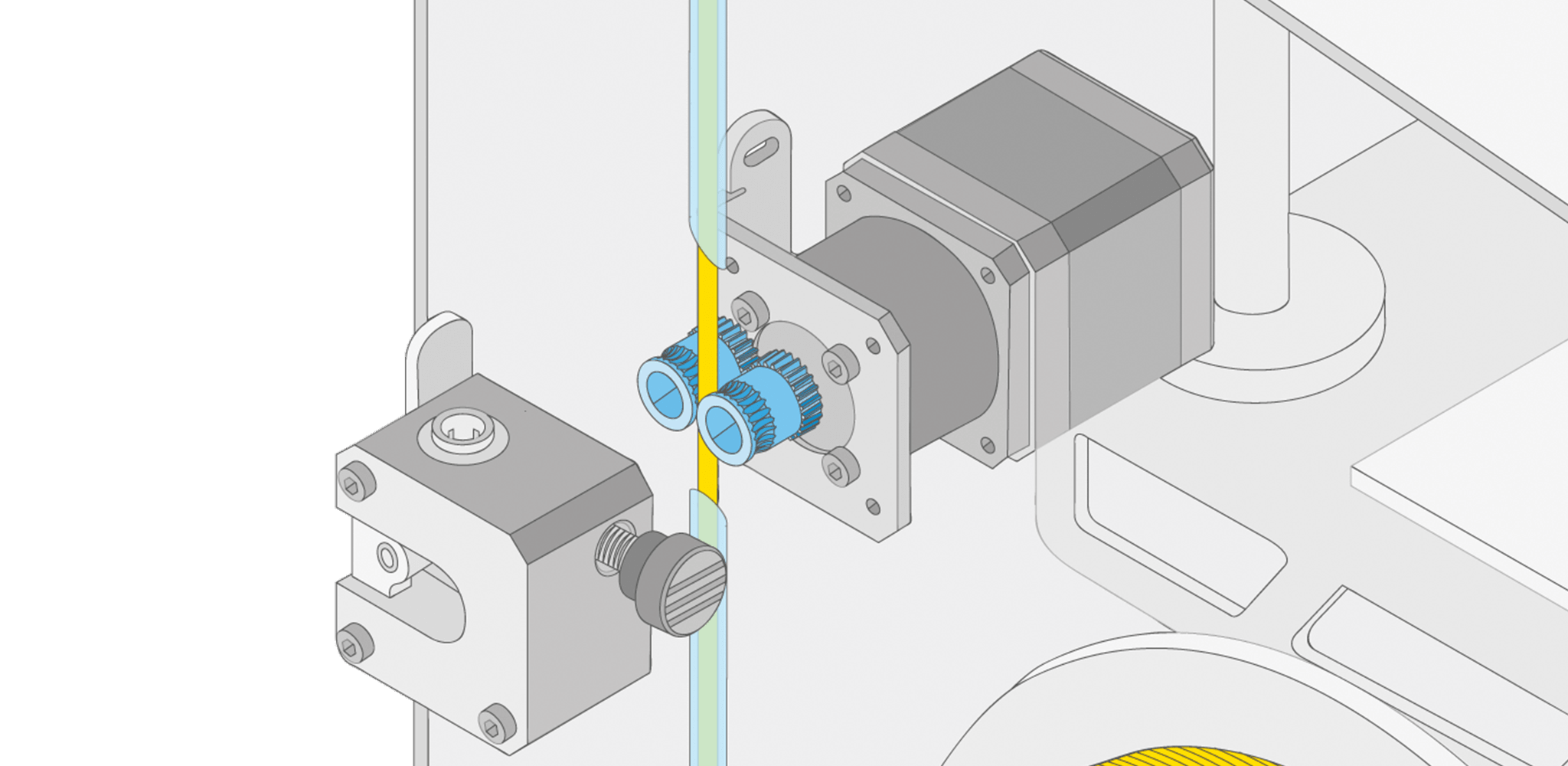 Interchangeable nozzles: Choose your Weapon. Various nozzle sizes to choose from depending on your work particularities. The special 0.5mm hotend is manufactured with hardened stainless steel ideal for use with abrasive materials and gaining that high performance you need.
Efficient printing modes: Two new highly productive printing modes: mirror and duplication. These modes allow to print the same model or its symmetrical with both toolheads simultaneously, and consequently, double the production capacity.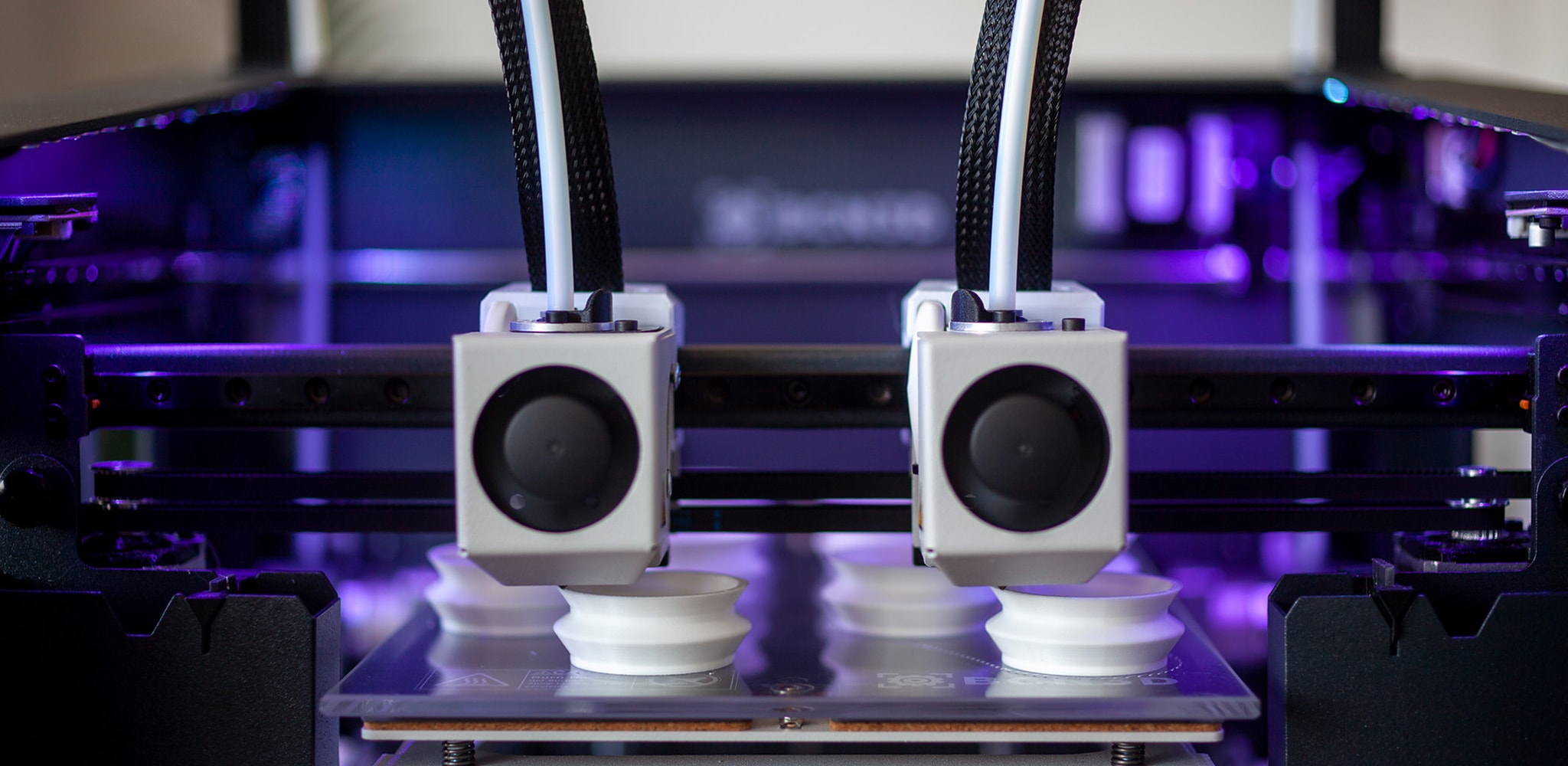 Improved User-interface: Smooth operation starts with the interface. An improved, full-colour touchscreen gives users total access to operation of their printer. Smooth operation for smooth operators.
BCN3D Cura: The best slicer for the most versatile 3D Printer, easily prepare your model for printing eith added custom functionalities for the best experience.
Data sheet
Printing Technology

FFF

Build Volume W x D x H (mm) // W x D x H (inch)

210 x 297 x 210 mm // 8.27 x 11.69 x 8.27 inch

Extruder Maximum Temperature

290°C

Heated Bed

Up to 100 °C

Nozzle Diameter (mm)

0.4 mm (0.3mm, 0.5mm, 0.6mm, 0.8mm and 1mm available)

Filament Diameter (mm)

2.85 mm +/- 0.05

Operating Temperature

15°C - 35°C

Printing Temperature

280 °C

Weight

15 kg

Sound Level

50 dBA

Material type

PLA, Nylon, PVA, ABS, TPU (Flexible), HIPS, Filled

Dimensions

465mm x 440mm x 680mm (including cables)

Layer Thickness (microns)

50 - 500 microns (Nozzle dependent)

Slicing Software

Cura-BCN3D, Simplify3D, Slic3r

XY Positioning Accuracy

12,5 µm / 12,5 µm / ( 1 µm for Z)

File Input Format

STL, OBJ, AMF

Power Supply

AC 84-240V, AC 3,6-1,3A, 50-60Hz, 240w

Connectivity

SD Card, USB

Software Compatibility

Windows, Mac, Linux