List of products by brand Raise3D

Founded in 2015, Raise3D found immediate success with their N-Series Kickstarter campaign. Reaching their funding goal in 41 minutes, the N-Series addressed the need for affordable large-scale 3D printers for prosumers. The IdeaMaker slicing software soon followed in 2016 to be an easy-to-use but powerful software for Raise3D machines and third-party printers. Moving on to 2018 - and winning awards on the way - Raise3D launched their Pro2 series, significantly upgrading the features and capabilities of their previous offering and again winning awards from within the 3D printing industry. 2018 also saw the release of the RaiseCloud cloud platform for managing multiple Raise3D printers in print farms. Following on from the success of the Pro2 series, Raise3D then launched the E2 printer. Initially designed for the education sector, the IDEX (Independent Dual Extrusion) system and industrial-grade build and features soon attracted more wider appeal in areas such as product design and engineering.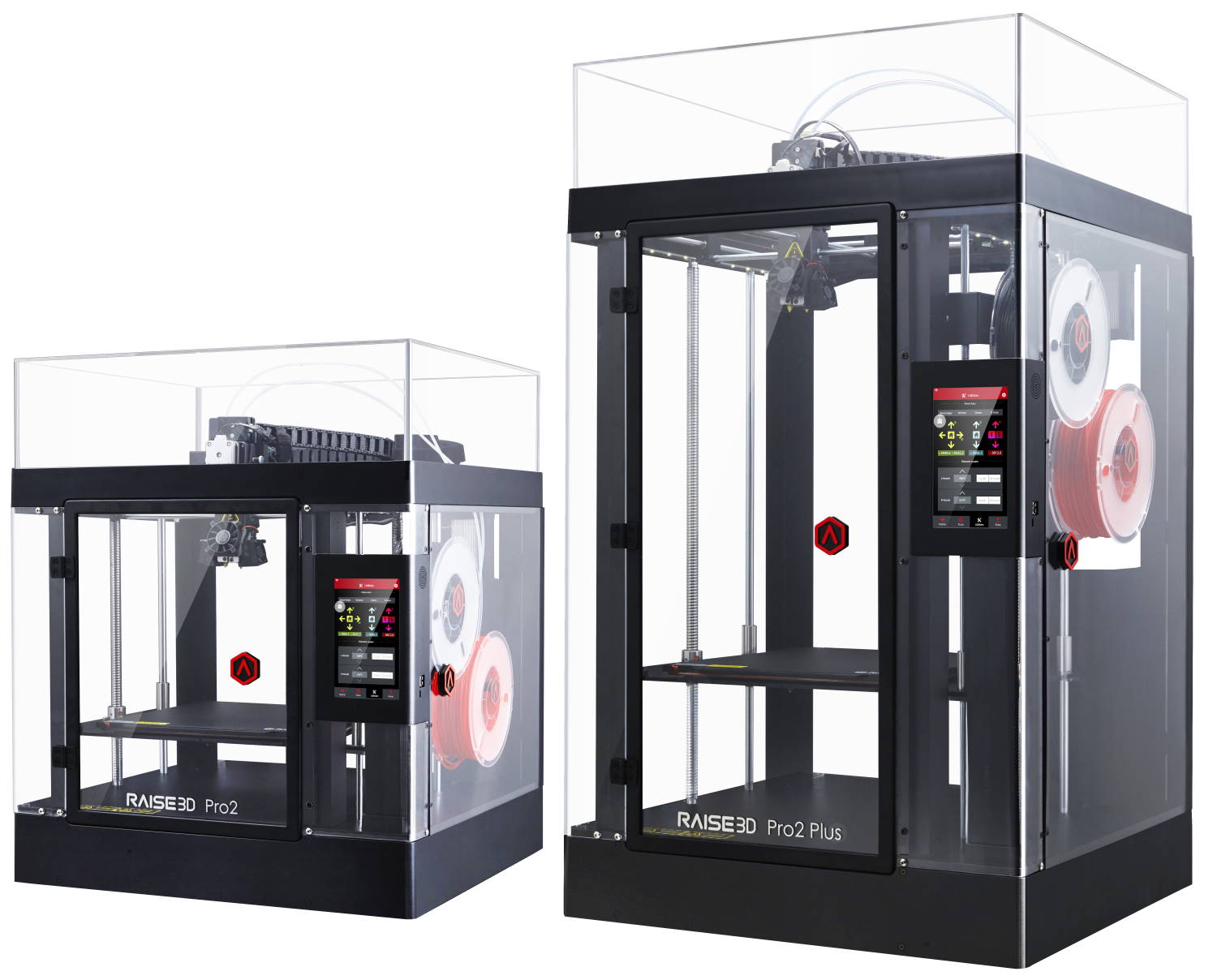 iMakr is delighted to add the Raise3D portfolio of 3D printers, parts and consumables to its range and offer them as an ideal solution for industries requiring reliable machines for large-scale prototyping and production.