3D Printing for
Orthopaedics & Prosthetics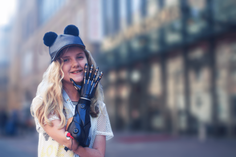 Improving lives with 3D technology
iMakr is here to help integrate 3D printing and scanning into your practice for volume manufacturing and patient-specific applications.
We offer 3D solutions right at your fingertips for truly customised orthopaedic supports, surgical models, and prosthetics.
---
3D Printing Solutions for Orthopaedics and Prosthetics
iMakr offers a premium range of 3D printers that are best suited for orthopaedic prosthetic solutions. Big and small, rapid operation, and multi-material compatible, 3D printing is a versatile and valuable advantage for practices. Doctors and specialists have complete access to custom appartuses, like corsets, wrist braces, or artificial limbs, that are tailored to every individual patient's concerns with geometric freedom from 3D printing technology.
View Our Full Range of 3D Printing Orthopaedic and Prosthetic Solutions
---
3D Scanning Solutions for Orthopaedics and Prosthetics
iMakr's 3D scanning expertise is available to help add functional scanning solutions to your practice. 3D scanning is available to improve processes by increasing speeds and reducing complications throughout procedures. Doctors and specialist now have the ability to produce models at correct sizes, perfectly tailor body braces and splints to patients, and diagnose spinal disorders. 3D scanning is much safer that x-rays an therefore can be performed much more.
View Our Full Range of 3D Scanning Orthopaedic and Prosthetic Solutions
---
3D Materials for Orthopaedics and Prosthetics
Fortis is a lightweight relatively elastic material with high wear and laceration threshold. On a polyolefin matrix, this filament also has elastic memory and enervation resistance. Fortis is ideal for:
Busts
Corrective Corsets
Upperleg Tutors
Pure FT is a highly flexible polymer composition with a antimicrobal material, tested and found to have a remarkable 99.9% efficiency. Pure is idel for:
Production of Orthopaedic insoles
Verum orthopaedic material is a highly rigid filament based on a polyster matrix. It has high tenacity properties and printed pieces can be sterilised. Verum is ideal for:
New Corsets Line
Lower Leg Guards
Lower Leg Tuors

Elasto is a elasticometric and flexible material that is resistant to aggreissive skin fats and has high abrasion resistance. Its excellent elasticity makes it ideal for:

Sealed Gaskets

Elastic Joint Elements
This Polyamide carbon fiber composite was developed to have strong mechanical properties while still being light-weight and comfirtable in nature. Structura is ideal for:
Limb Prosthetics

Mobility Supports

Exoskeleton Elements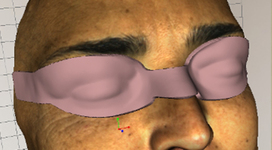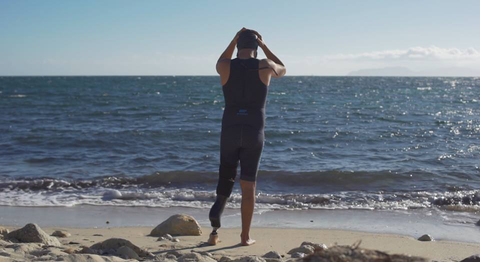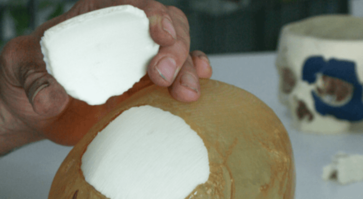 These custom facial orthoses are created through facial 3D scanning for people who are unable to close their eyes on their own. The "masks" will help change this and relieve patients from extreme discomfort and restless sleep schedules. With help from the Artec Eva, the surface detail kept its integrity and making the object fit perfectly on the face once rendered in 3D.  
A perfect-fit prosthetic leg was printed for this paralympic surfer, who recently put it to the test by completing a triathlon. The entire print took around 18 hours and is made with high-strength material. The prosthesis has proved its extreme durability and comfort during a number of other demanding athletic events the athelete has participated in.
Schädelsubstitute werden häufig bei Eingriffen im Zusammenhang mit einem Kopftrauma verwendet. Wenn das Gehirn anschwillt, müssen Ärzte häufig die Schädelschale entfernen und können jetzt 3D-gedruckte Ersatzprodukte verwenden, sobald das Gehirn wieder in den natürlichen Zustand zurückgekehrt ist. Diese konstruierten Schalen können in einer perfekten Form für den Patienten hergestellt werden, während die Reproduktion in drei Schichten die kortikalen Knochen und schwammiges Gewebe nachahmen.
---
The iMakr team is here to help.

iMakr offers a wide range of professional 3D printers, scanners, and materials that are suitable for industrial use in orthopaedic and prosthetic applications. Our team of experts are available to assist you in finding the right technology for acheiving successful results for your business. For advising and questions, send an email to support@imakr.com or give us a call at +44 (0) 203 445 5533.