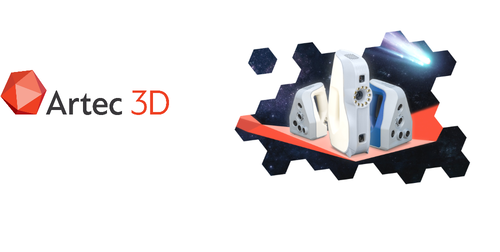 CONTACT US
Speak to a consultant:
US 1 (212) 477-1930
UK +44(0)203 445 5533
Request a Quote
Artec 3D Scanners
Highly advanced 3D scanners that offer innovative technology suitable for a large range of professional industries including orthopaedics, reverse engineering, healthcare, industrial design, manufacturing and more. 
Known for their speed and accuracy, Artec 3D portable scanners are leading the market as a high-quality solution for creating precise 3D models of objects with various textures, sizes and geometries.
iMakr offers free demonstrations in London and New York. Please book your demo in advance.
Artec's portable 3D scanner applications
Customizing, innovating and streamlining a wide range of different industries
 Industrial design and manufacturing

Healthcare

Science and education

Art and design

Reverse engineering
Quality control
Rapid prototyping
Aerospace
Orthopedics
Prosthetics
Plastic surgery
Custom wheelchairs
Research
Training
Online museums
Heritage preservation
Architecture
CGI Fashion
ARTEC Leo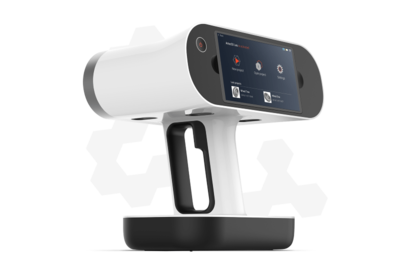 Artec's most comprehensive 3D scanner featuring wireless technology and an inbuilt touchscreen for instant data projection
The first 3D scanner to offer onboard automatic processing, Artec Leo is able to provide the most intuitive workflow, making 3D scanning as easy as taking a video. As you scan your object, see the 3D replica being built in real time on Leo's touch panel screen. Rotate the 3D model, check if you have captured all areas, and fill in any parts you may have missed.
ARTEC space spider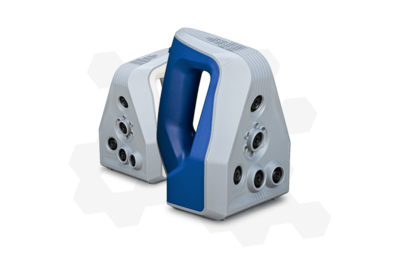 New generation metrological device equipped with automatic temperature stabilization for high-precision scans
Artec Space Spider is perfect for capturing small objects with complex geometry, sharp edges and thin ribs. Scan objects such as molding parts, PCBs, keys or coins, or even a human ear, use a wide range of measurement and editing tools to work with your data and export it to CAD software. This high-resolution 3D scanner based on blue light technology captures small objects or intricate details of large industrial objects with steadfast accuracy and brilliant color.
ARTEC EVA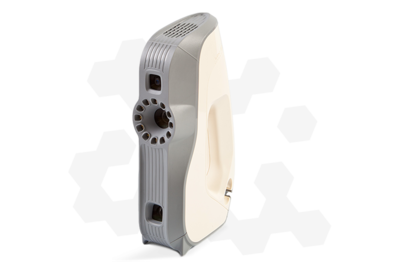 Artec's most popular product, fast, versatile and accurate 3D scanner
Artec Eva is a structured light 3D scanner ideal for making a quick, textured and accurate 3D model of medium sized objects such as a human bust, an alloy wheel, or a motorcycle exhaust system. It scans quickly, capturing precise measurements in high resolution, which allows for almost unlimited applications, without the use of additional equipment. Light, fast and versatile, Eva is Artec's most popular scanner and a market leader in handheld 3D scanners. Based on safe-to-use structured light scanning technology, it is an excellent all round solution for capturing objects of almost any kind, including objects with black and shiny surfaces.
ARTEC EVA LITE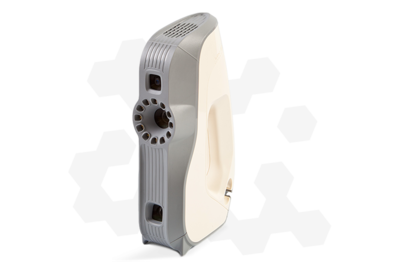 Entry level structured light 3D scanner with geometry only tracking and data capture
Artec Eva Lite is a slimmed down version of the Artec Eva that does not capture colour or texture. The scanner retains the same high accuracy and scanning speed in a more affordable package. The removal of texture data decreases the amount of data captured and therefore reducing the requirements for the connected computer. The Eva Light can be upgraded to the full Eva at a later point in time if required.
ARTEC Ray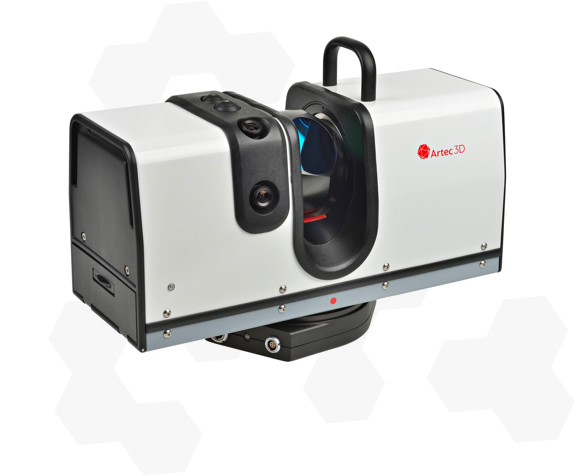 Long-range laser scanning, in ultra-high resolution 3D data
The Artec Ray is the fastest and most accurate scanner, making it ideal for scanning massive objects, including wind turbines, ship propellers and even aeroplanes. The ultra-precise data scans have great clarity and noise levels are minimal. It is a light-weight, versatile, portable 3D scanner with no need for lengthy preparation times. 
Pair Artec Ray with an Artec handheld 3D scanner, such as Eva or Spider, to effortlessly capture difficult to reach areas, e.g. the interior of a car, or to add intricate detail to a large-scale 3D model. The smart combination of Ray's long-range 3D scanning capabilities along with the convenience and precision of all of Artec's handheld 3D scanners ensures limitless 3D scanning potential.



Speak to an iMakr consultant:
US +1 (212) 477-1930
UK +44 (0) 203 445 5533
iMakr offer you best-in-class 3D printers and 3D scanners thanks to our expert team of engineers who test and approve each product that hits the shelves. Our team of experts is here to handle any query you may have and will answer swiftly and efficiently. You can find more information on Artec's website: https://www.artec3d.com/support