CEAD AM Flexbot
CEAD AM flexbot is a flexible robot based solution for large scale additive manufacturing. This versatile system provides lots of options which can be integrated to configure the system to your specific needs. The system is used for printing with fibre reinforced thermoplastic materials and has proven itself to be the go to system for large scale 3D printing implementations in the industry. The AM Flexbot is delivered and installed worldwide. It features a modular system allowing for optional functions to be added such as a rotary table, CNC milling, so you can customise your AM Flexbot to fit your application.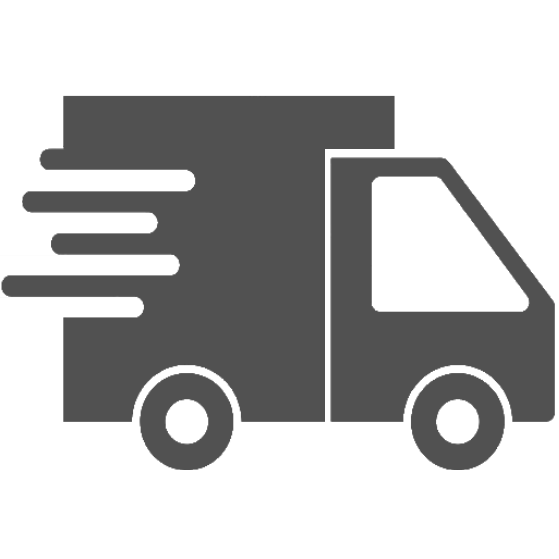 Free shipping on orders over $500 to mainland US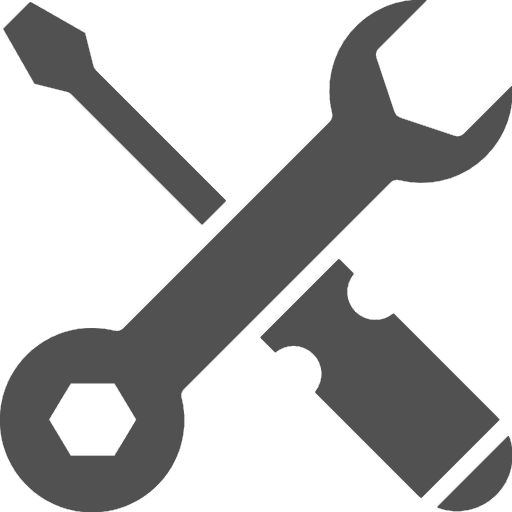 Free lifetime remote support on all products

CEAD AM Flexbot
CEAD AM Flexbot is a robotic solution ideal for large scale additive manufacturing with a wide variety of fiber reinforced thermoplastic materials. Siemens Sinumerik is used to directly control the Comau robotic arm, meaning no robot controller is needed. This enables more accurate operation of the robot, especially in terms of position accuracy while travelling along a path. As the Siemens Sinumerik can control 31 axes, your AM Flexbot can be easily extended with additional functions such as a rotary table, additional robots or other production processes such as CNC milling.
---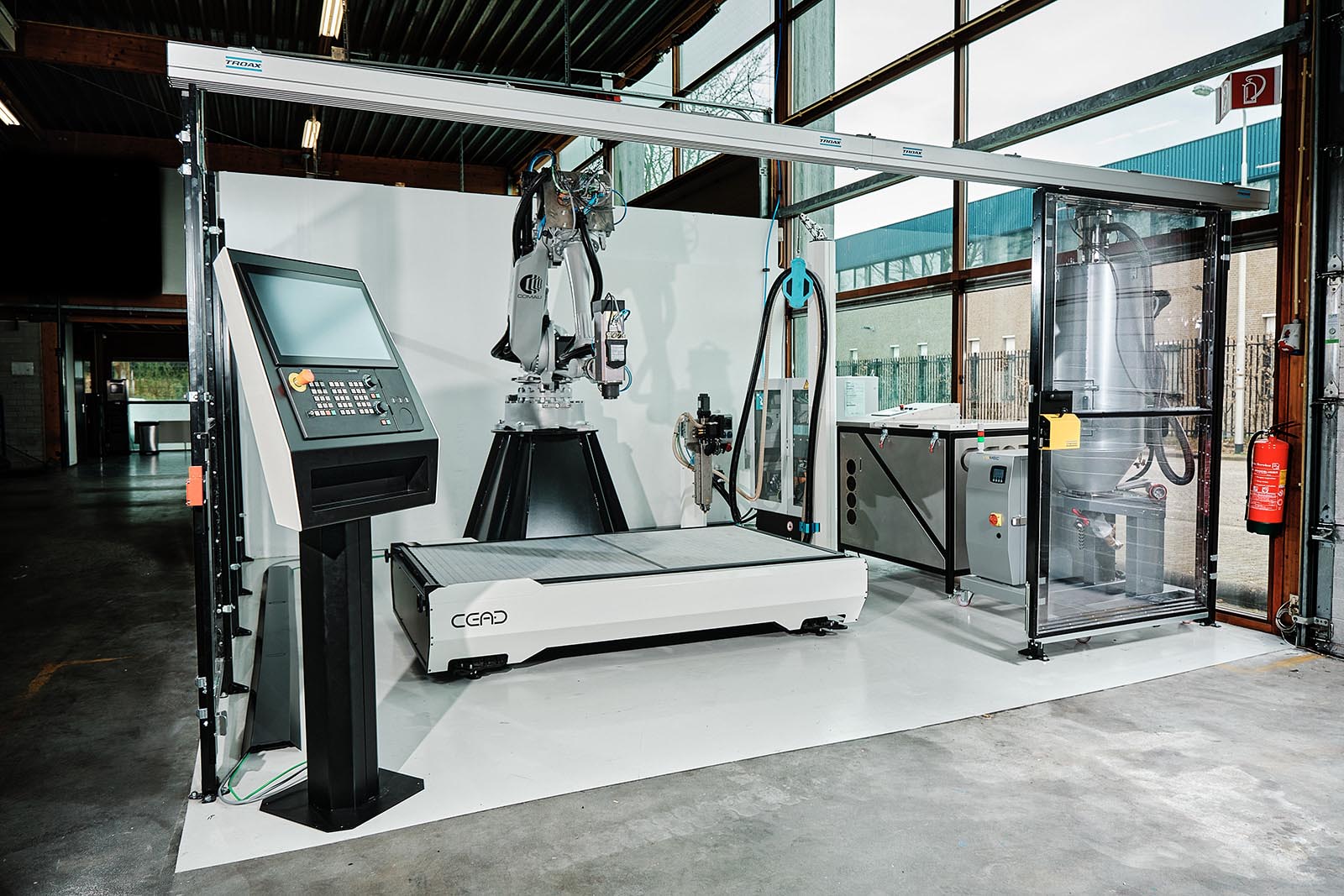 ---
Take A Look At Some Material Options
The AM Flexbot's exceptional specifications allow for a wide selection of material options to be available for use. With material properties ranging from UV stability to excellent chemical resistance, the  AM Flexbot will fit your application perfectly. These are some of the material options available to you.
rPETG 30% GF- a recycled glass filled material that is affordable and has good UV stability.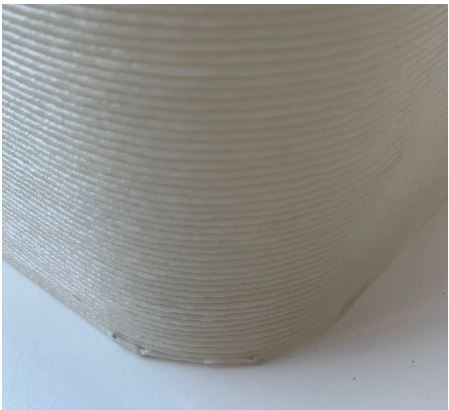 PET 50% GF- 50% glass filled makes this highly strong and stiff. Good thermal resistance with high HDT.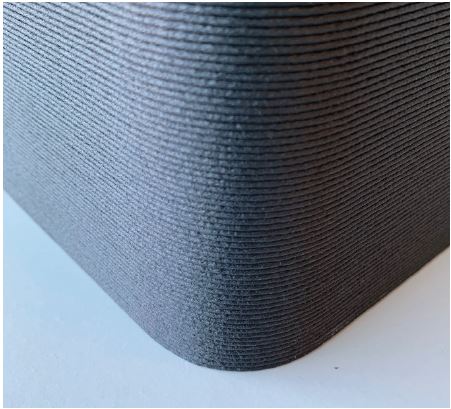 ABS 20% CF- Good mechanical properties, this is an ideal multi purpose engineering plastic.
PLA/WF- A bio based plastic with fibres from wood. Achieves very good printing quality.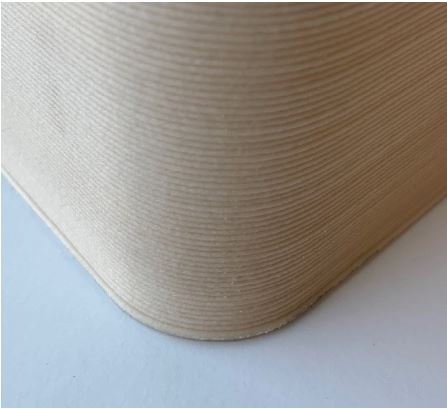 PP 50% GF- Affordable with excellent chemical resistance.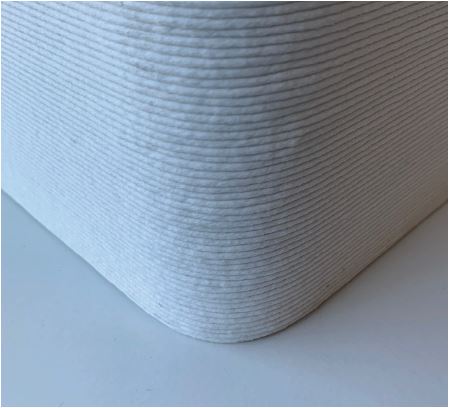 PEEK 30% CF- Excellent mechanical properties and chemical resistance.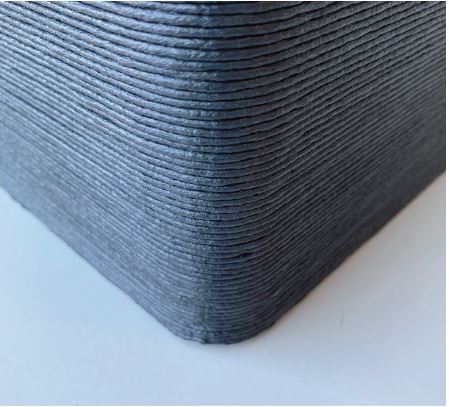 ---
3D Printing & 5-Axis Milling in One Machine
CEAD AM Flexbot offers the unique option to combine 3D printing and milling into one automated station. For mold making and tooling applications it is ideal to achieve the required surface finish. For end use parts the CNC milling functionality can ensure high tolerance mounting for example flanges and holes.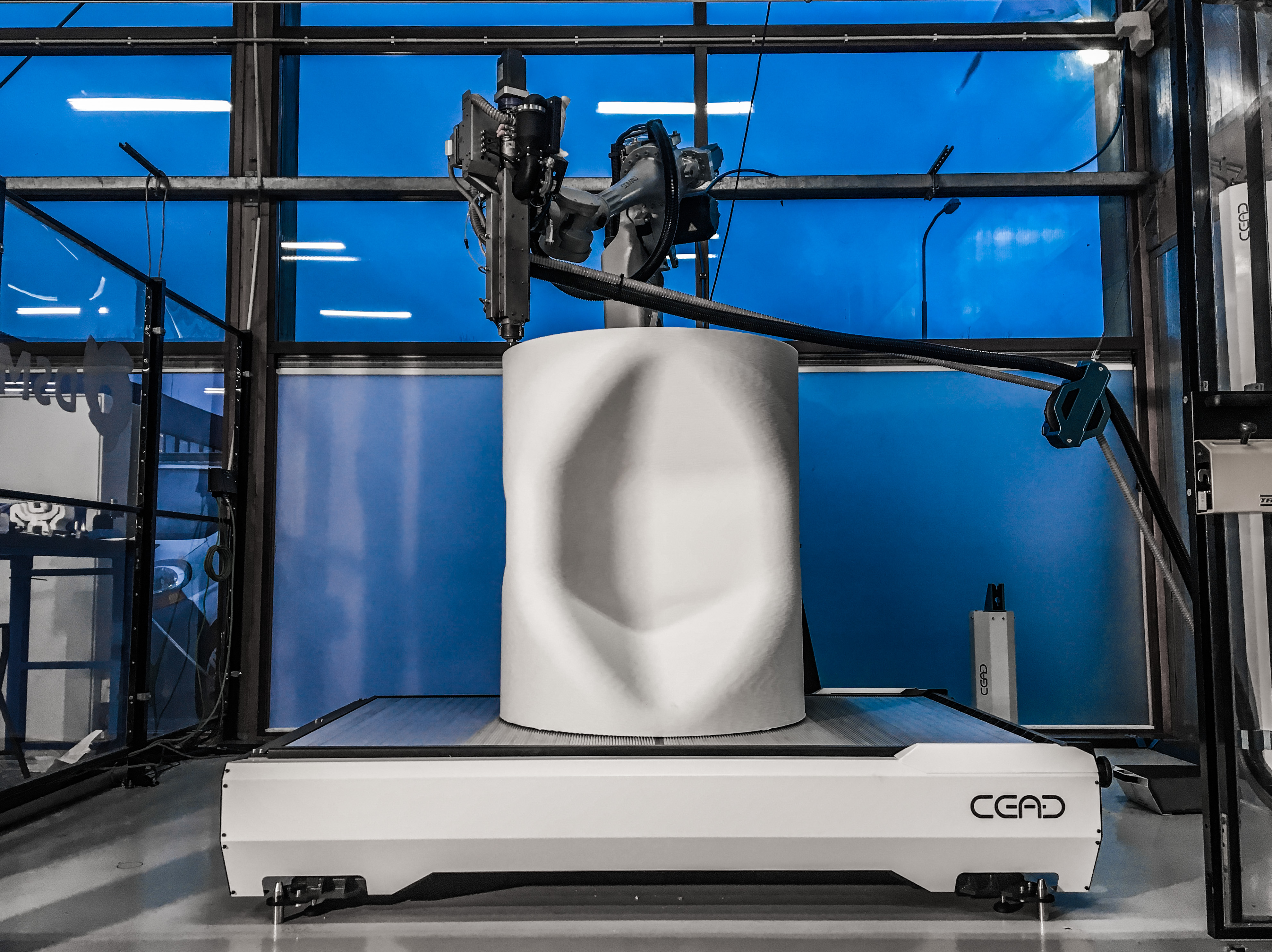 3D Printing Function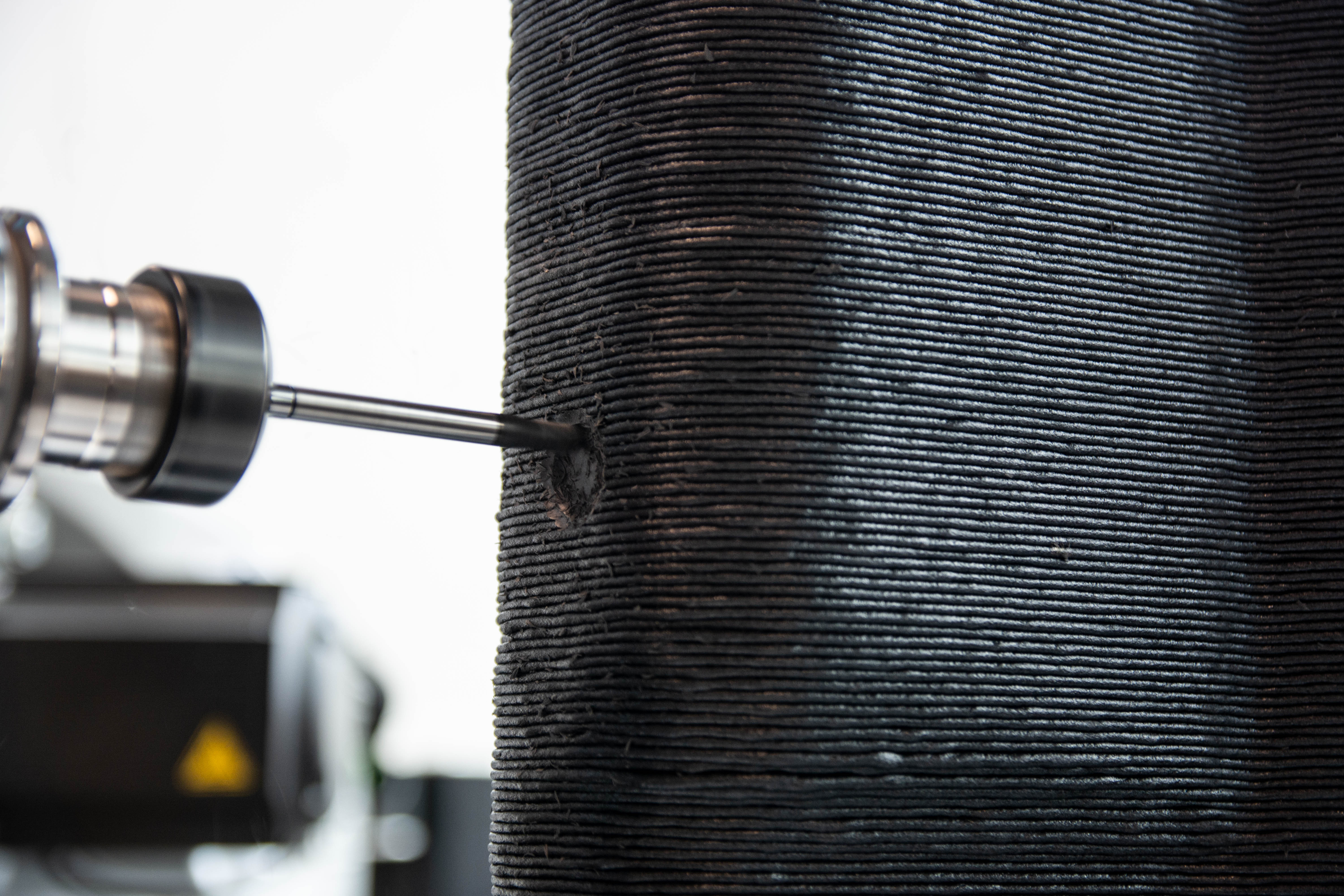 CNC Function- Optional Feature
---
Key Features of the AM Flexbot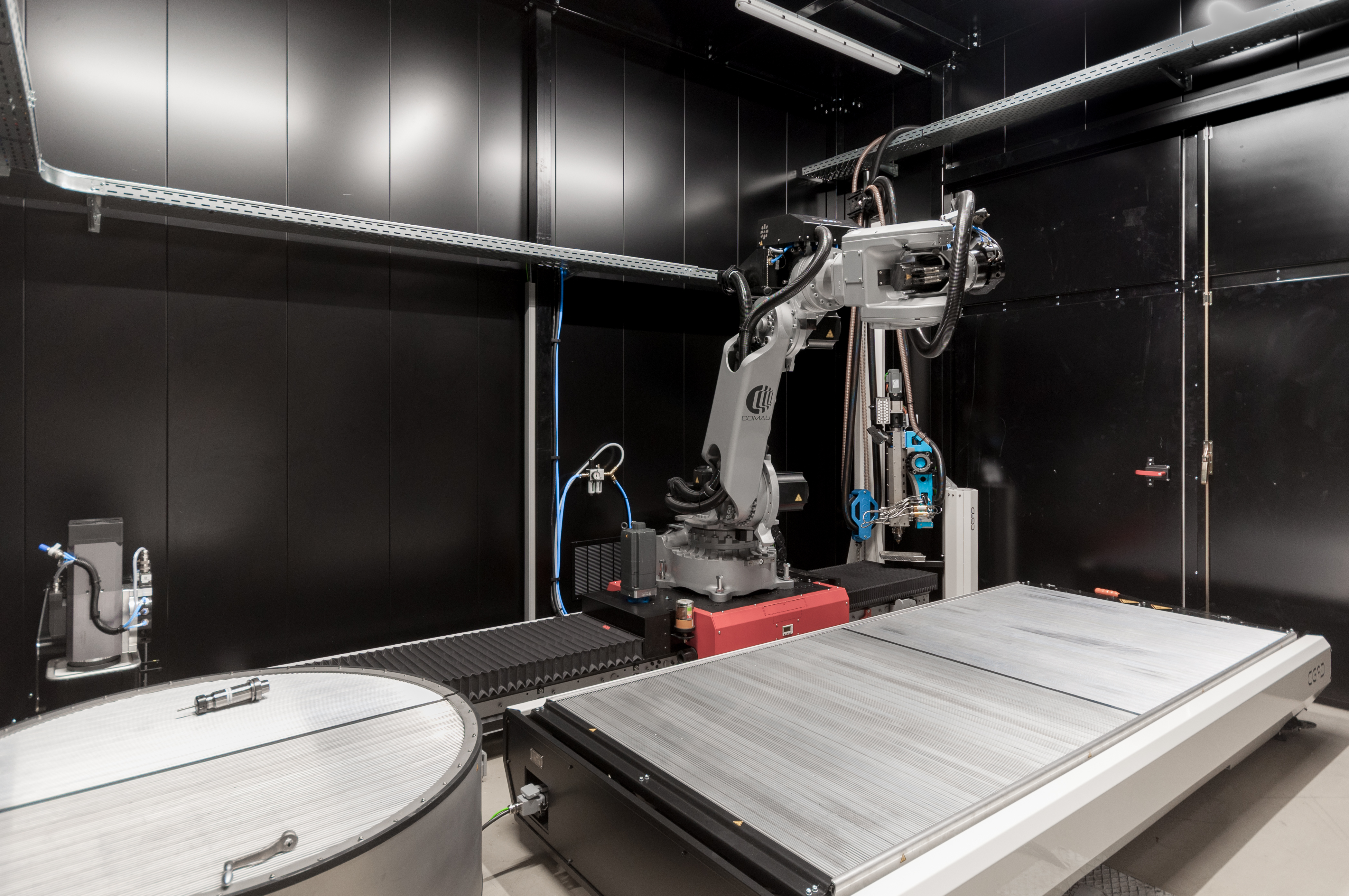 CEAD Pellet Extrusion technology- Seamless integration with the robot arm allowing the AM Flexbot seamless operation. Operation temperature of 400°C making it suitable for different thermoplastics and giving you greater material choice. The reliable system ensures continuous operation.
Pellet Drying System- Vismec Dryplus 50 with 100 litre hopper perfectly integrates with the robot extrusion system. CEAD has developed the transport system which fully integrates the pellet drying system with the material extrusion system. The pellet comes with a automatic hopper loader allowing for easier loading and 24 hour machine operation.
Comau robot- A versatile and flexible robot arm which is specially designed for control though the Siemens Sinumerik 840D, allowing for fast operation in both additive and subtractive processes. Featuring 6 axis and a reach of 2258mm, the Comau robot is more than capable of producing large scale parts.
Siemens Sinumerik 840D- used to directly control the robot. The Sinumerik can control the servo motors enabling accurate operation and positioning of the tooling. With the ability to control 31 axes the AM Flexbot can be extended with additional functions such as a rotary table or even a second robot. Common applications of the Siemens Sinumerik are aerospace as they are the  industry standard for 5-Axis milling.
Print bed 2.0- A large format build platform of 2.0m x 1.2m, the Print bed 2.0 provides a rigid, stable and easy to use platform. The aluminium profiles create a non permanent mechanical bond between the print bed and the printed part. By turning the handwheels at the side of the print bed, the mechanical bond will be broken and will release the printed part from the print bed.
Safety caging- Manufactured by Troax, this includes a sliding door opening of 3.5m and a locking mechanism. Overall dimensions of 5m x 3m with 8m length in total.
Pedestal for robotic arm- Creating a very stable, reliable base for the robot arm. Featuring four anchor points, 570kg weight and a height of 1m.
---
Optional Accessories
See the list of optional extras you can add to your system to adapt it for your specific needs.
5-Axis CNC Milling upgrade- Includes everything you need to turn your 3D Printer into a CNC machine.
Milling spindle,
Automatic end effector changer to easily swap between 3D printing and milling,
Cable guidance tower,
Extruder mount,
Automatic tool changer for automated milling,
Comau NJ165 3.0 Upgrade- Allows for fast and accurate operation of both 3D Printing and CNC milling functions. Featuring 6 axis and a reach of 3m.
Heated Print Bed upgrade- Achieve better layer adhesion and minimal part warping with the heated bed upgrade.
Upgrade to a larger print bed- Rigid stable design with a heated bed temperature of 110°C. Allows production of larger parts.
Nozzle Set- The nozzle set allows you to choose the diameter o you nozzle to adapt your 3D Printer to your application. The set includes 3mm, 4mm, 5mm, 6mm, 8mm, 10mm nozzles.
Linear track- Increases the build volume. Tracks are available in different dimensions.
Dynamic flow control- Specially developed for large scale, industrial printing. The Dynamic Flow Control technology can accurately control the flow of thermoplastic material between the nozzle and the extruder. Allowing you to print more complex geometries by controlling the flow of material.
Rotary table for complex shapes- Enables the robot to reach virtually anywhere on the printed part. Especially useful when teamed with the 5-Axis milling option. Features a heated bed function to 100°C.
Partnership Package- The partnership package allows you to purchase set amount of hours with CEAD. Use these hours to; train operatives, Consultancy, AM implementation ideas, Collaborative developments. These hours are for you to to gain knowledge and support on your new AM Flexbot system.
---
---
For further information and advice on how the CEAD AM Flexbot can benefit your business, please do not hesitate to get in touch with one of our advisors by calling the telephone number at the top of the page, or by clicking the button below and requesting a call-back: