Cubicon Lux Full HD (210 DS)
This Cubicon LUX Full HD was designed to be the epitome of perfect design meets functionality. Its compact, clean and sleek aesthetic provide users everything they desire for a desktop DLP printer. It is great for jewellery and dental applications.
Sleek desktop DLP Printing just got even easier


The Cubicon LUX Full HD (210 DS) offers incredible value with a high resolution at its price point. With a build volume of
10 x 7.5 x 14.5 cm, it has some high tech features like the world's first Auto-leveling functioning build plate and multi-soft layers in the VAT. T
he printer is able to function independently without connection to a PC. We highly recommend the LUX to jewellers, dental technicians, educators, modellers and designers.



Main features:
Sliding door help optimizing the space more efficiently
Low noise and low vibration titling function
High-grade object without additional setup process
Built-in charcoal air filter to absorb toxic fumes
Rounded black translucent frameless surface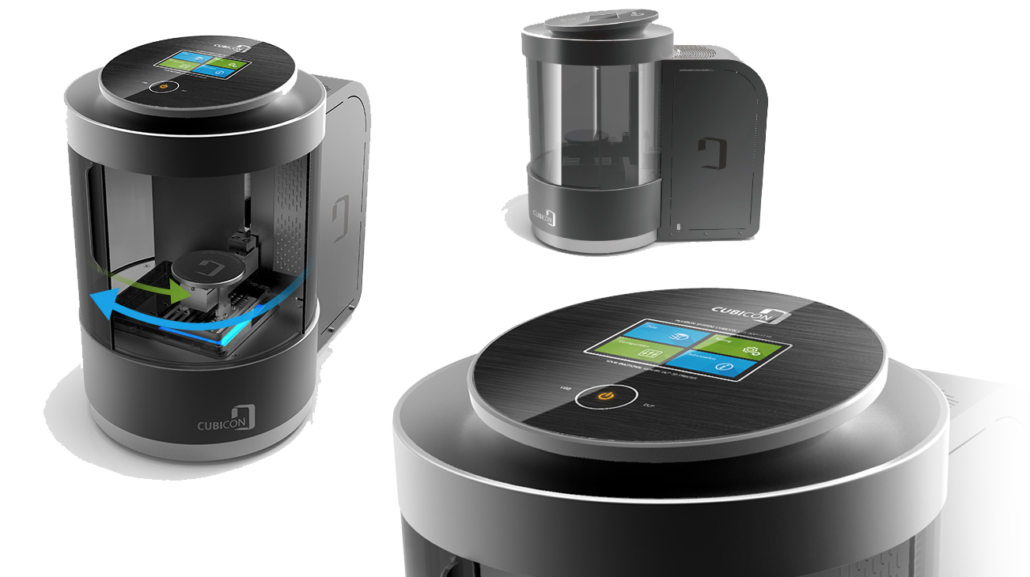 Auto bed leveling function (Automatic Z-axis homing calibration)

High printing quality by uniformity UV light calibration function

Printing with USB connection


Strong UV curing effect by use of soft transparent film on VAT

Soft high transmission film enhance the printing quality and the durability



4.3" touch LCD screen and user-friendly interface

Extra hairline work done on the touch pad gives more high-end feel

Uniformity Calibration function distinguishes 48 zones and allows to adjust light intensity



Automatic resin refill function

Resin Supplementary bottle easy to detach







Data sheet
Printing Technology

Digital Light Processing

Build Volume W x D x H (mm) // W x D x H (inch)

110x62x145 mm

Operating Temperature

15-35°C

Certification

KC,CE,FCC

Light Type

Projector (1920x1080)

Printing Temperature

17-25°c

Weight

15.6 kg

Material

ABS Like, Flexible resin

Dimensions

310x485x460 mm

Connectivity

USB drive

File Type

STL,OBJ

Printer Software

CubicreatorLP

Input Voltage / Power

AC110-240V.50-60Hz