Zurück

3D Drucker

SLA 3D Printers

Bioprinters

3D Scanner

3D Scanners By Application

Material

Filament By Brand

Filament By Material

SLS Powder by Brand

SLM Powders by brand

3D Printing Clay

Ersatzteile & Zubehör

Software

Service

Our services for 3D Printing, Scanning, Designing and more...

Large-scale Continuous Carbon Fibre manufacturing service.

Angebote

View our currently discounted items.

View ex-demo and used products which have been reconditioned by our engineers.
Artec Eva 3D Scanner
Von den Marktführern im 3D-Scannen wurde die Artec Eva entwickelt, um mittelgroße bis große Objekte mit hoher Genauigkeit zu scannen.
iMakr's Verdict
Der Artec Eva ist der schnellste strukturierte leichte Handscanner von Artec und wurde für die schnelle Erfassung einer großen Datenmenge von großen Objekten entwickelt. Der Scanner verarbeitet mit strukturierter Lichttechnologie 2 Millionen Datenpunkte pro Sekunde mit einer Genauigkeit von 100 Mikrometern. Er ist leicht, tragbar und mit USB-Konnektivität für die Datenübertragung und einem optionalen Akku ausgestattet. Der Eva wurde verwendet, um Barack Obama für ein erstes 3D-Porträt eines amerikanischen Präsidenten zu scannen.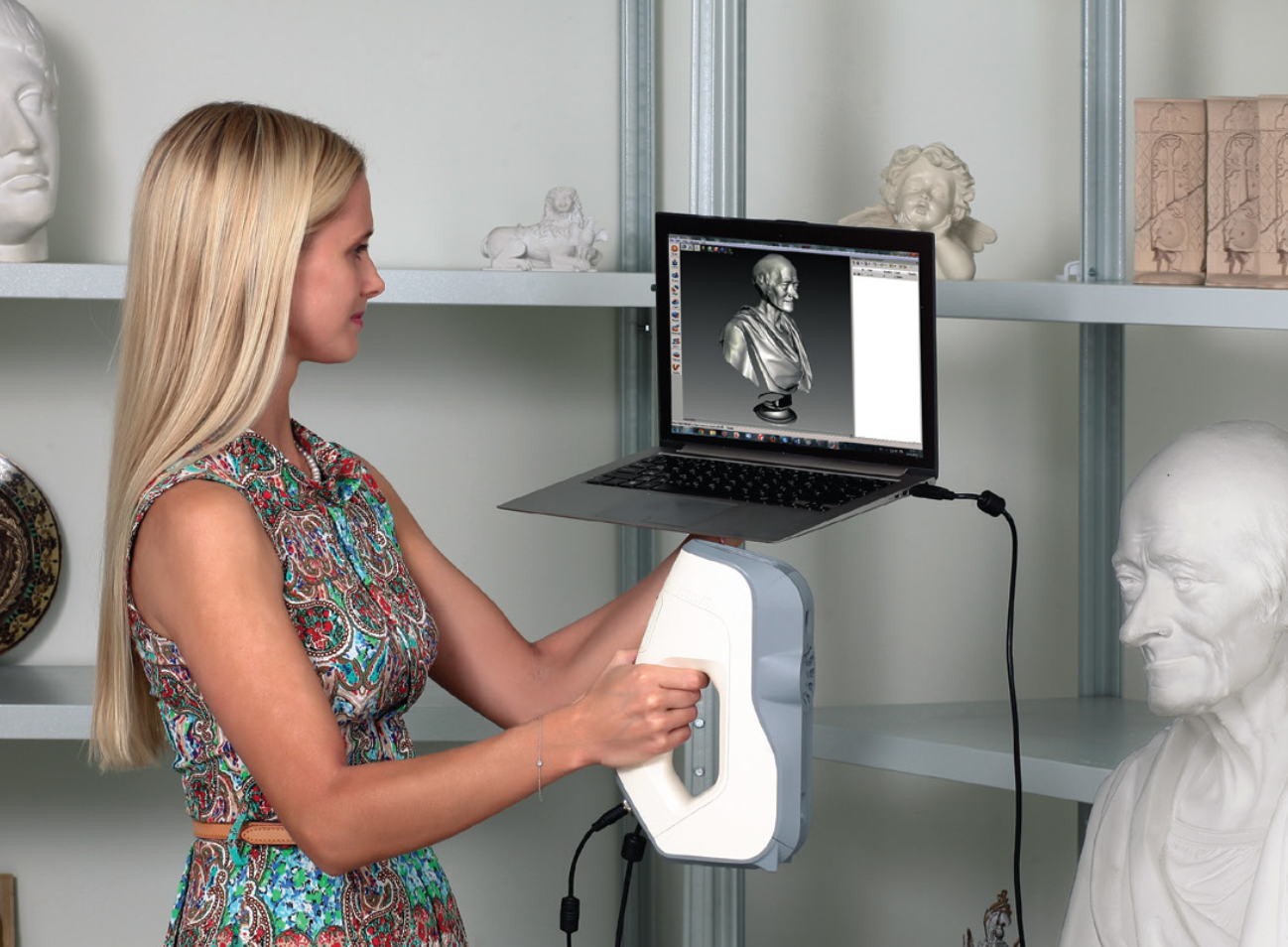 Fast


       Mit dem Artec Eva können große Objekte mit 2 Millionen Datenpunkten pro Sekunde schnell gescannt werden.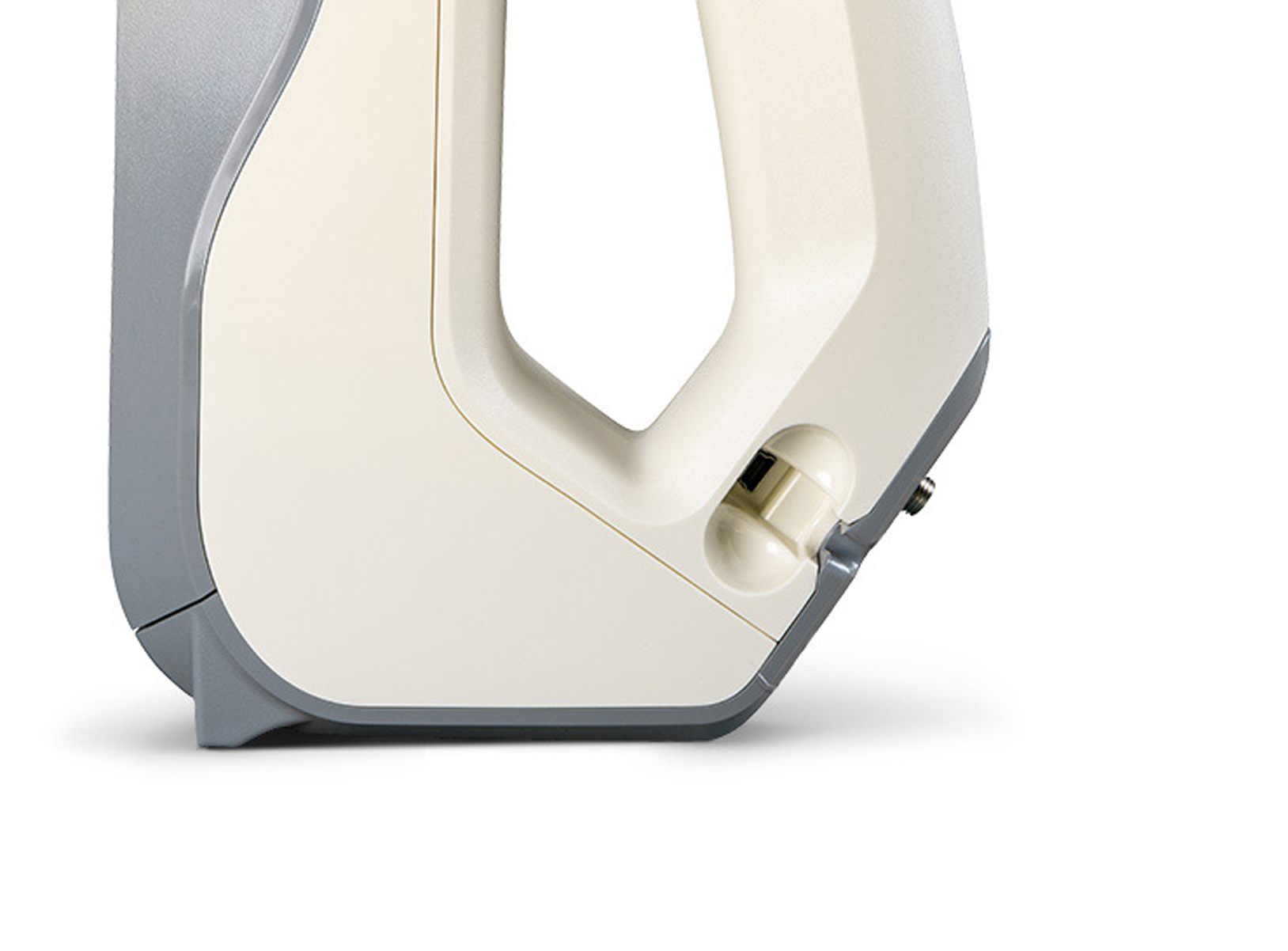 Sehr hohe Auflösung


     Erstellen Sie mit Eva einen schnellen, strukturierten und präzisen Scan von mittleren bis großen Oberflächen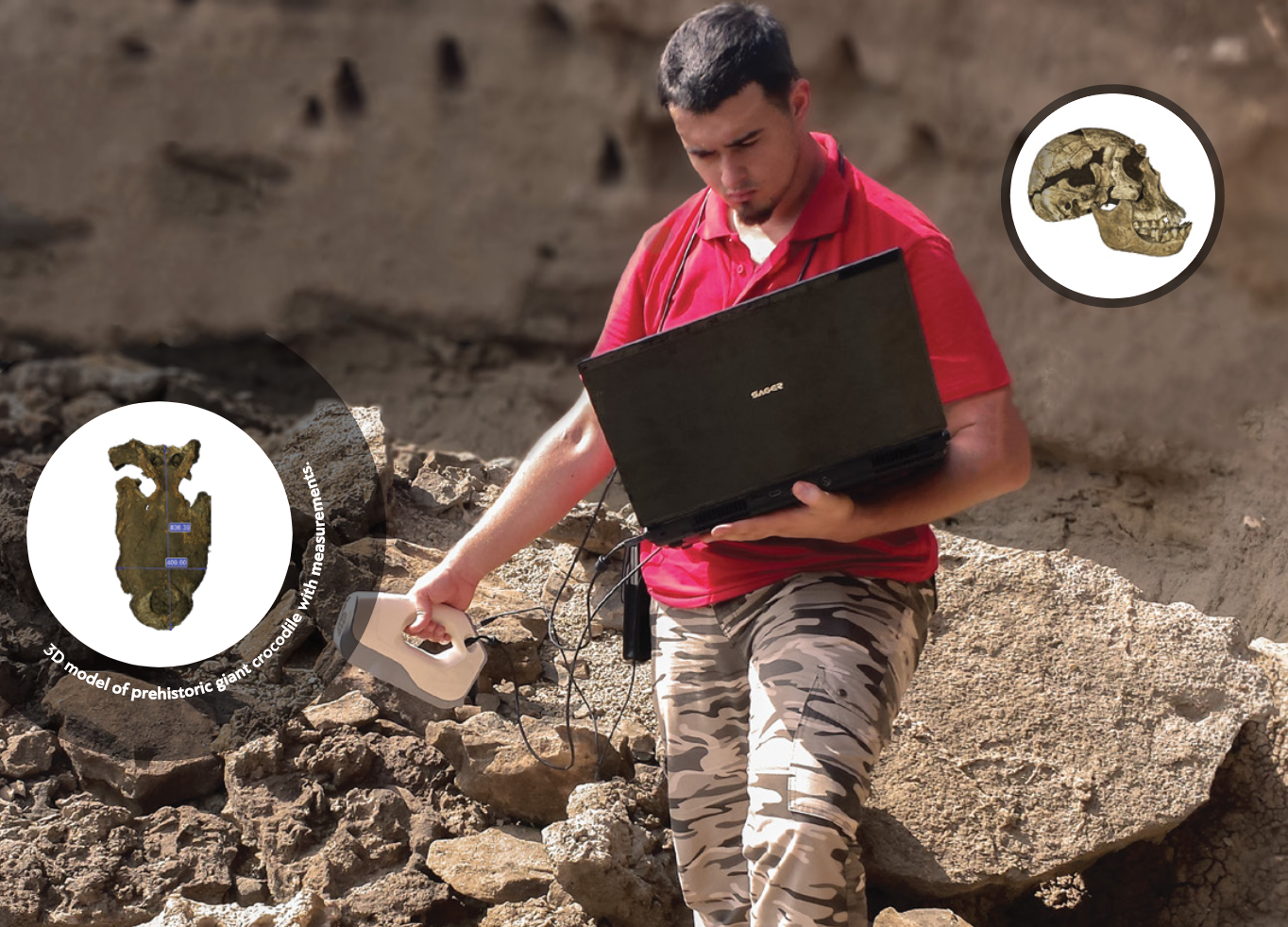 Portable


Mit nur zwei Kabeln und einem Gewicht von nur 850 g
Der Eva Scanner ist leicht und ist frei beweglich.
Der optionale Akku bietet volle Portabilität.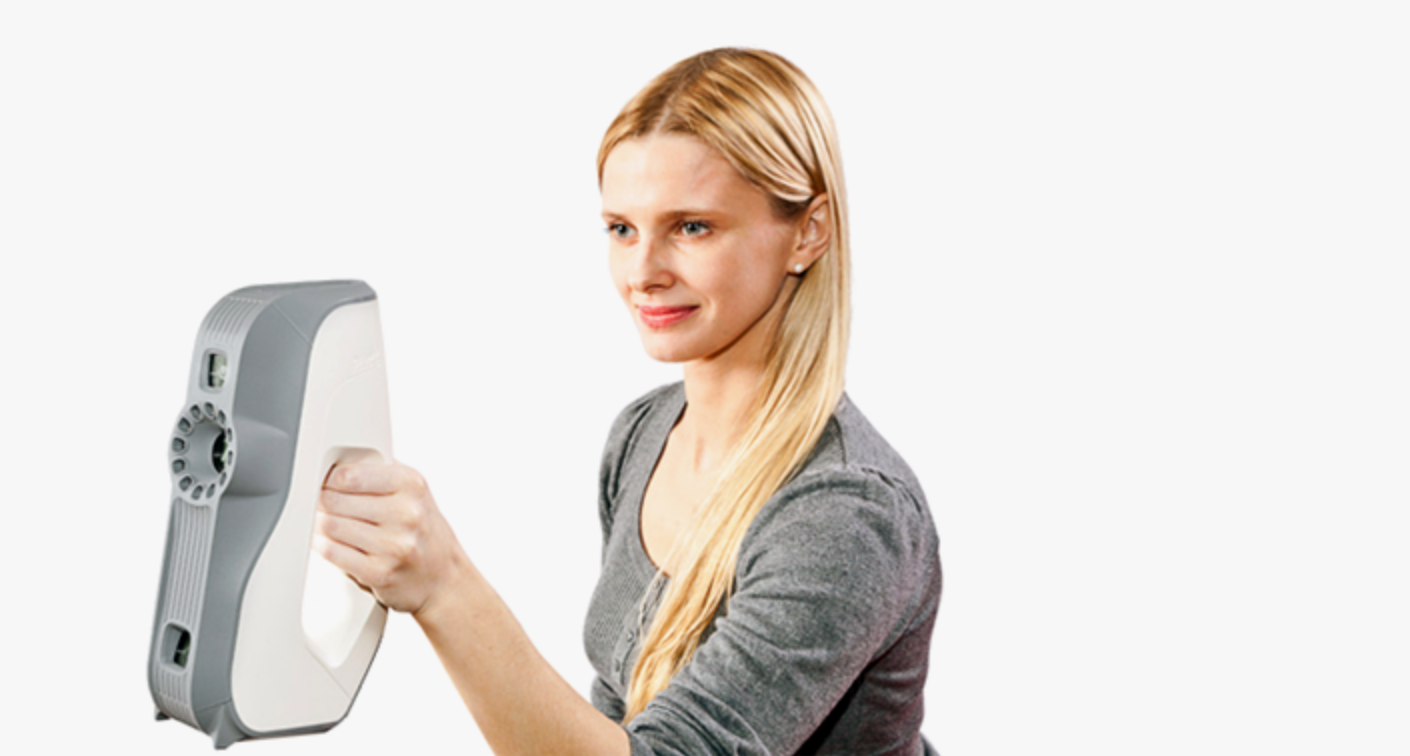 Hohe Genauigkeit


 Scanpunkte mit einem Abstand von bis zu 500 Mikrometern
 mit einer Genauigkeit von bis zu 100 Mikrometern.



Im Paket
Artec Eva 3D Scanner

Netzteil

USB-Kabel
Die Softwarelizenz wird separat verkauft.

Technische Daten
Gewicht

0.85 kg

Scan-Größe

214 x 148 mm (Closest)536 x 371 mm (Furthest)

Scan-Technologie

Structured light

Scanzeit

16 frames per second, 2 million points per second

Maße

262 x 158 x 63 mm

Datei Ausgabeformat

OBJ, PLY, WRL, STL, AOP, ASCII, Disney PTEX, E57, XYZRGB

Scan-Auflösung

Up to 500 microns

Scan Accuracy

Up to 100 microns

Scan-Software

Artec Studio

Energieversorgung

USB

Working Distance

0.4 - 1 m

Texture Resolution

1.3 mp

Light Source

Flash Bulb

Anschlussmöglichkeit

USB

Software-Kompatibilität

Windows 7, 8 or 10 - x64, i5 or i7, min 12gb ram, graphics card
Vielleicht gefällt Ihnen auch