Moai 130 3D Printer Fully Assembled
The Moai 3D printer is the best value SLA solution for everyone. Providing remarkable printing resolution, as other professional SLA printers at a fraction of the price, the Moai is all about flexiblity, performance, and affordability. Use any material desired for your applications on your Moai. 

The assembled full pack gives you the same great features of the Moai printer but comes fully assembled, with resins and training.
Moai for the Home. Moai for the Office. Moai for the Lab. 


iMakr's Verdict:
The Moai is a sleek and compact SLA printer that brings high-resolution printing to the desktop at an affordable price. This printer is a great stepping stone for users looking to transition from FDM printing to SLA printing or for professionals looking for better quality prints than FDM systems are capable of producing. Designed to give users an opportunity to experiment with the technology and the materials, the Moai makes transitioning from FDM printing to SLA printing much more simple than others. For an affordable price, the Moai is a workhorse machine ready for daily production use.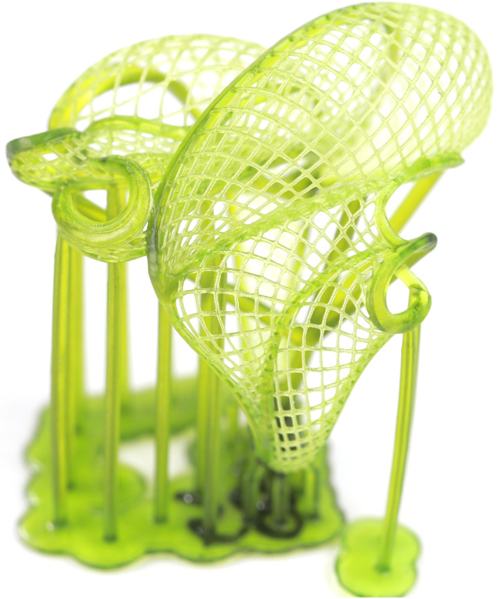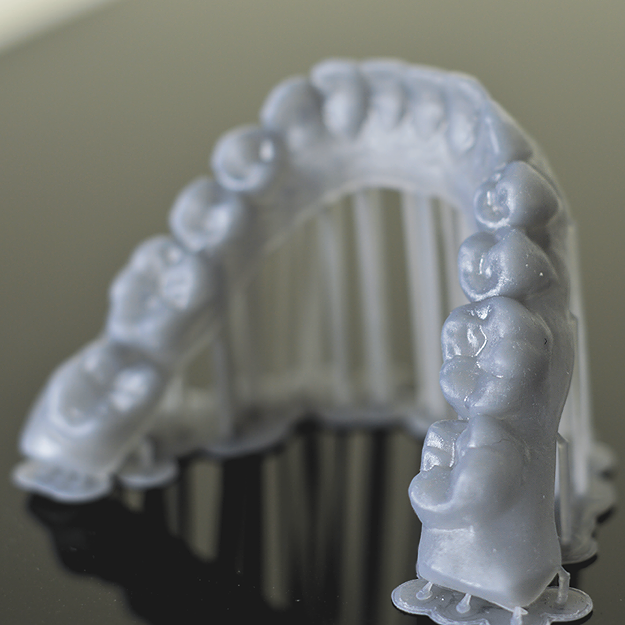 Dental


Key Features:


Professional grade UV laser with a 70 microns spot size running at 405 nm (microns) wavelength and a maximum power of 150 mW

Full access to laser setting,  including power level, exposure time and galvo (mirror galvanometer) travel speed

Can print objects up to 13 x 13 x 18 cm

Moai uses standard gcode for printing via SD flash card. This makes the print process transparent to the user and allows for experimentation.

Easy to assemble and calibrate.  Can be put together in 4 hours. It is significantly less complicated than many FDM 3D printer kit.

Open Source Material: The user can use almost any UV resin designed for 405 nm wavelength

Upgradable and customizable – designed so that user can easily swap new parts to upgrade or add functionality. There are plenty areas in Moai system designed for user customization

Applications in:
 Dental, Jewellery, Education, University
Data sheet
Printing Technology

Stereolithography

Build Volume W x D x H (mm) // W x D x H (inch)

130 x130 x 180 mm

Layer Thickness / Print Precision

0.01 - 0.2 mm

Wavelength

405 nm

Material

Liquid Photopolymer

Dimensions

330 x 340 x 660 mm

Resolution/Precision

70 microns

Operating System

Windows, Mac, Linux

Connectivity

SD Card

Input Voltage / Power

220VAC