iMakr's Verdict

The byFlow Focus is designed to be a portable yet highly capable 3D printer. With its durable briefcase design, and only 8kg of weight, the printer can be easily transported without the risk of damage. Delivered with 10 food safe cartriges, prepare amazing dishes to attract new costumers, be stand out from you competitors by using new technology and produce amazing dishes. The Focus produces its own WiFi network, allowing you to connect to it from your computer to transfer files directly. The bed is calibrated in the factory and the starting height of each print is set manually before the start of the print, allowing you to print directly onto other objects such as bread or biscuits. The Focus opens up a range of possibilities for creative 3D printing.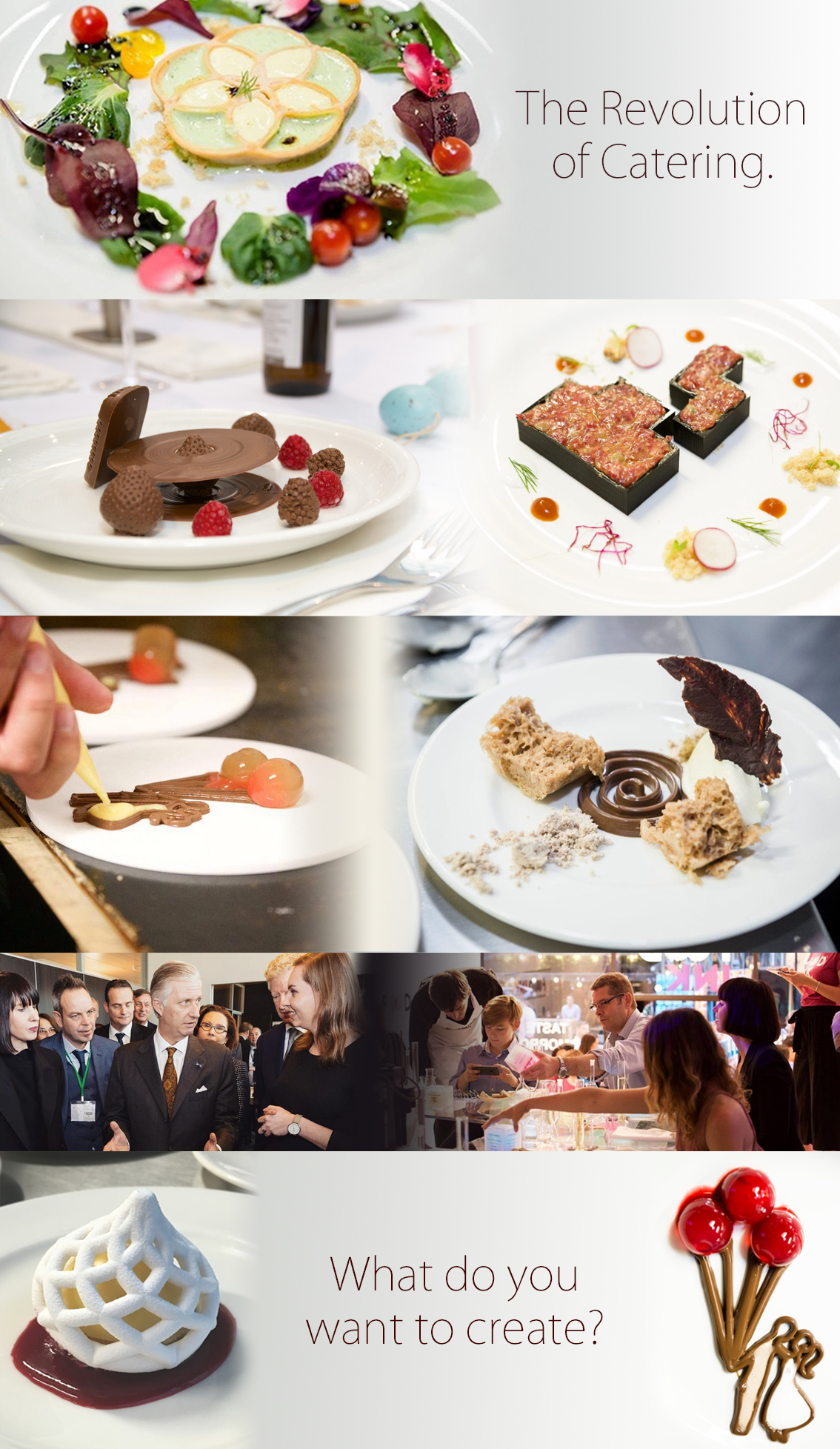 Here's a great beginners recipe to start with using a meringue dessert paste.



Key Features

Multiple ingredients: Fill and change the reusable cartridges with your own ingredients.
Portable: The Focus folds into a briefcase when not in use to make it easily transportable, and at 8kg you really can take it anywhere.
Adjustable: Print onto other objects, for example bread, by manually setting the Z-height at the start of the print. This can be tuned during the print to achieve high quality prints from paste materials.
Easy to Set-up: Manually adjust the Z-height prior to printing, no bed levelling required.

The focus goes from briefcase to printer in seconds.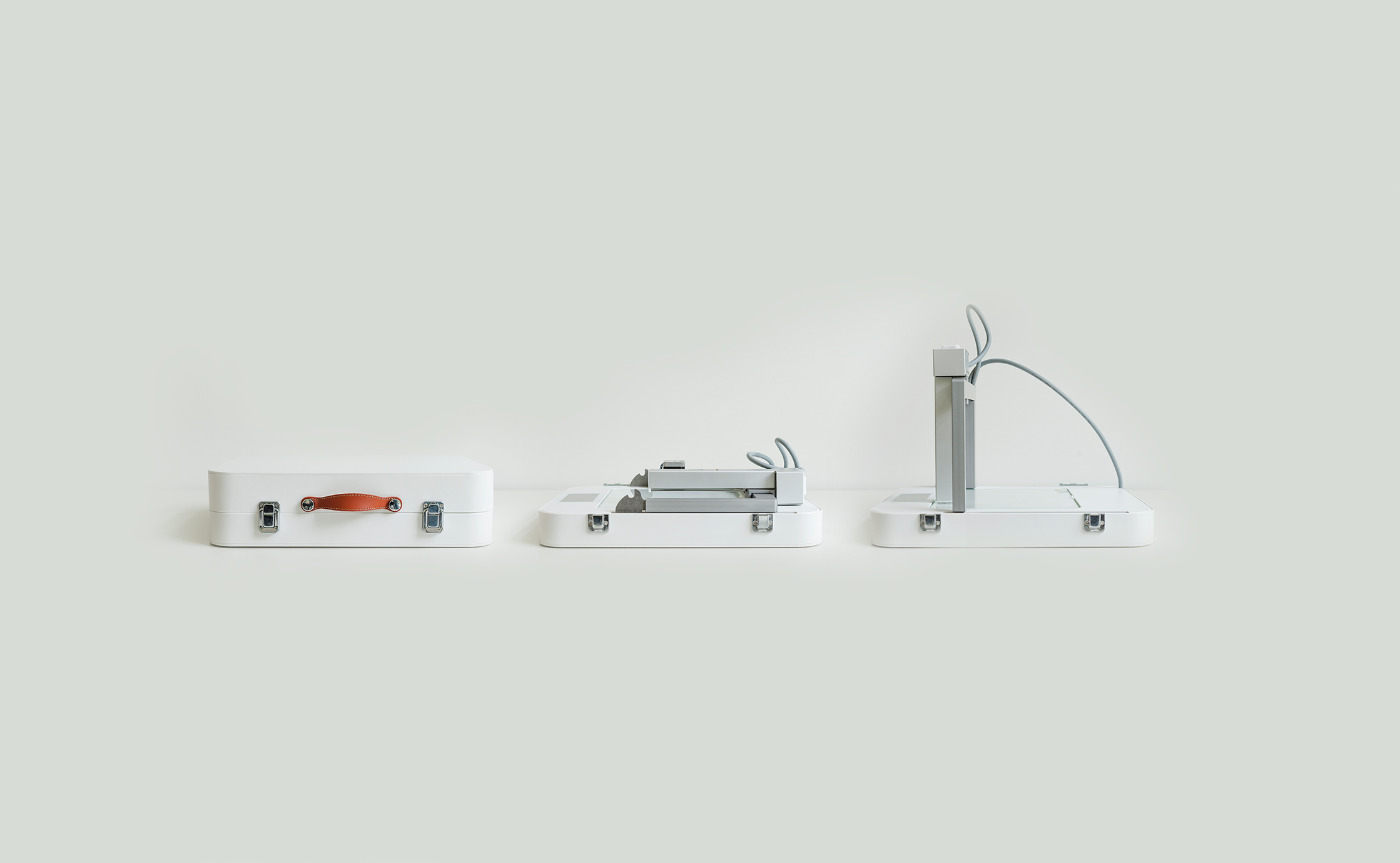 The Focus easily food and other paste matérials.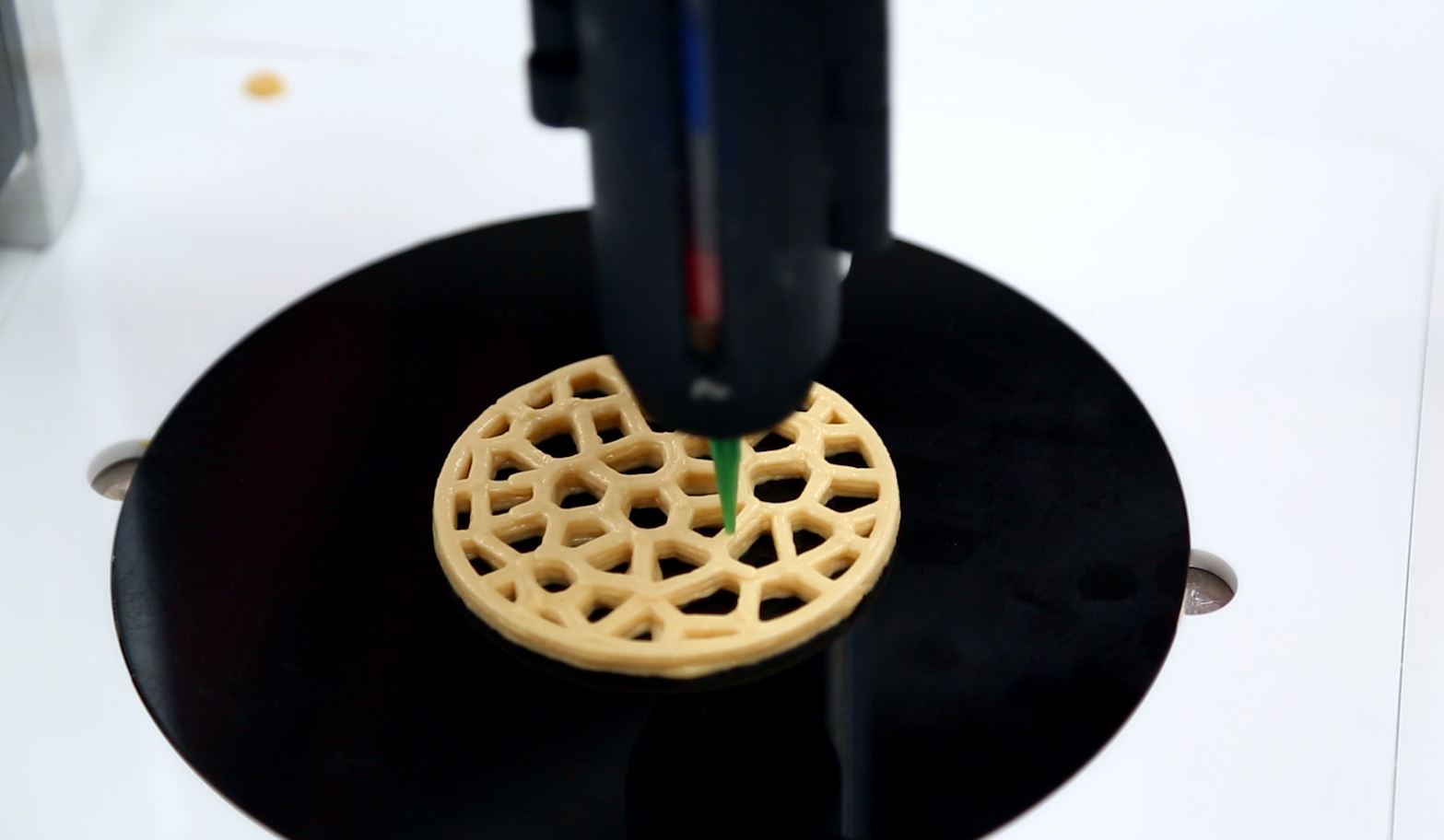 Customer Testimonials

"Superior print quality especially with thin walled designs in PLA."
Marcus van Emmerik, lecturer, Fontys University of Applied Sciences.

"The Laboratory of Food Process Engineering aims at finding processes that are significantly more sustainable, producing products that combine excellent taste with better nutrition. We investigate 3D food printing as a novel promising technology for fabrication of foods. The Focus 3D Printer assists us in developing novel food concepts such as texturized plant-based products that have added value beyond existing products."
Maarten Schutyser, Associate Professor, Food Process Engineering - Wageningen University

"The Focus is a very approachable and easy to use 3D printer, which gives our students of Food Commerce and Technology the capability to research the potential of 3D food printing for diverse companies."
Malou Bakuwel, lecturer, Inholland University of Applied Sciences.
In The Box

byFlow Focus 3D printer
10x Food-safe and refillable cartridges
4 nozzles in 2 different sizes
5 prepared food designs to immediately start printing
Access to multiple recipes and designs for 3D Food Printing
Quick start guide