Anisoprint Composer A3
Reduce the cost and weight of jigs, fixtures and end-use parts, while maintaining mechanical properties, with the Composer A3 from Anisoprint.
Unique Composite Fibre Coextrusion (CFC) technology allows the printing of continuous carbon fibre directly into a 3D printed part, significantly increasing part strength when compared with printing polymers alone.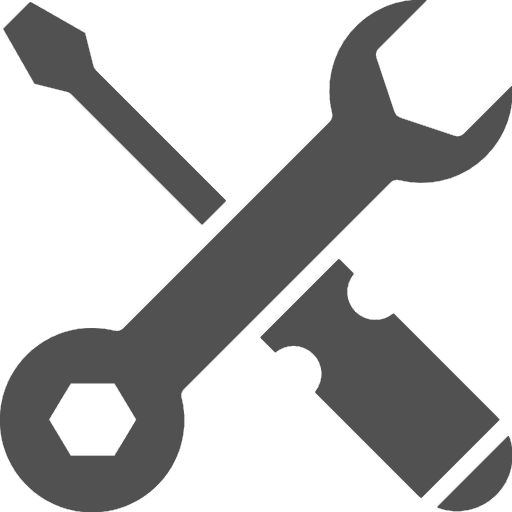 Free lifetime remote support on all products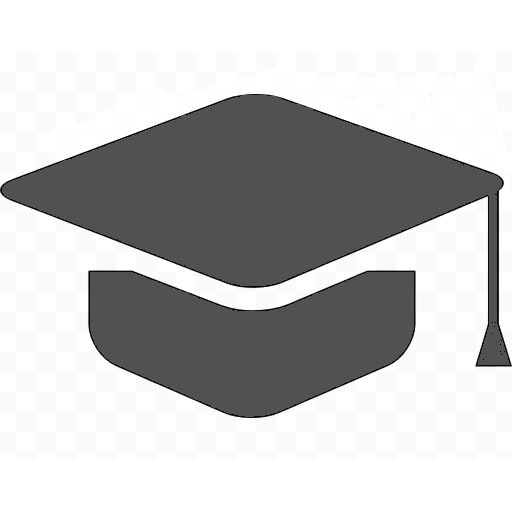 Ask us about our discounts for education
---
We believe Anisoprint's unique method of 3D printing with continuous fibres on the desktop is superior to anything else we've seen on the market. With print outputs up to 20 times stronger than plastic, up to 7 times lighter than steel and up to 2 times stronger and lighter than aluminium, the Composer printers are an ideal option for anyone wishing to produce high-strength parts or jigs and fixtures and will likely be of particular interest to engineers and designers in industries such as aerospace, automotive and manufacturing.
---
Key Features:
Composite Fibre Co-extrusion Technology
Dedicated Aura Software
Open Materials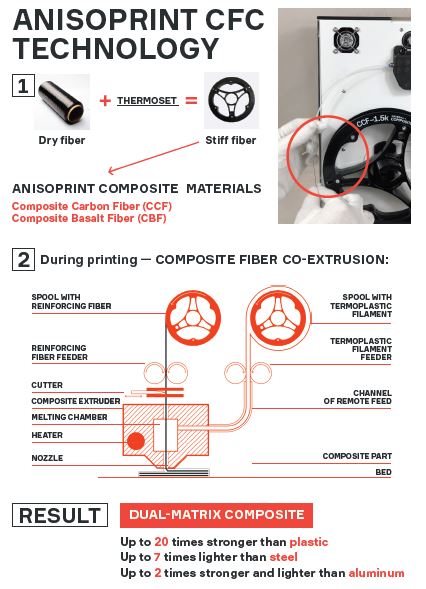 Composite Fibre Coextrusion (CFC)
Anisoprint's patent-pending technology utilises continuous fibres to reinforce thermoplastics and produce end-use parts that are stronger, lighter and cheaper than parts made from other materials.
What makes Anisoprint's solution unique is the use of composite materials - such as Carbon Fibre and Basalt Fibre - which are prepregnated with a thermoset and then extruded in combination with a thermoplastic.
The Composer's ability to print these coextruded polymers in a lattice or grid greatly increases part strength, while keeping weight and cost to to a minimum.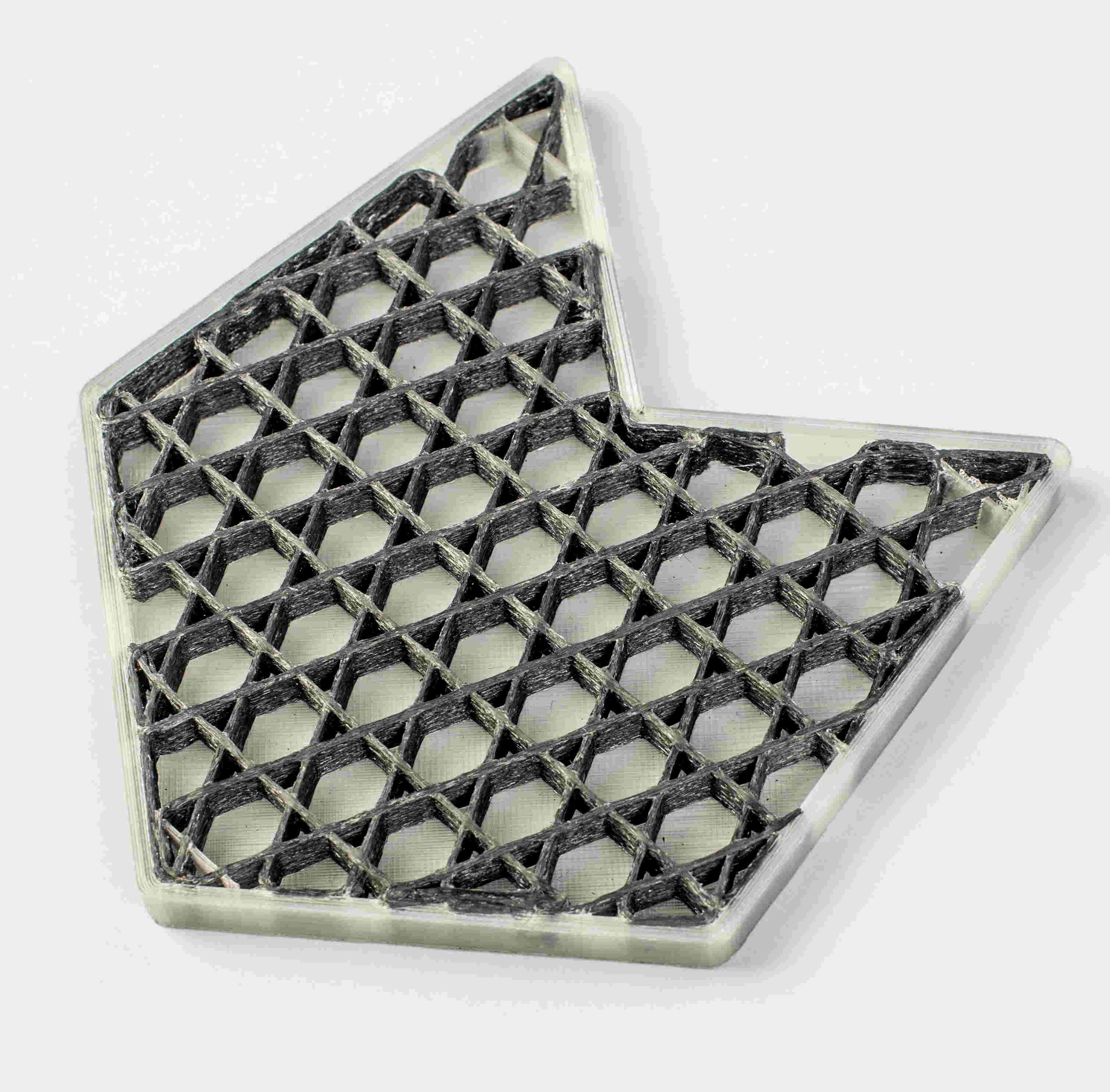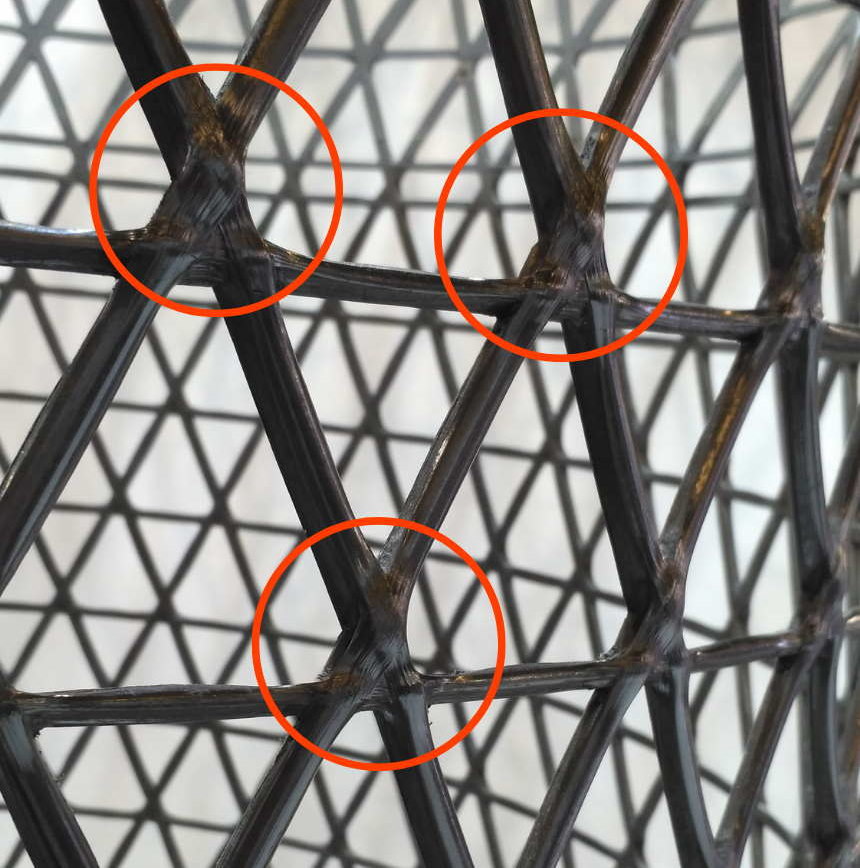 Dedicated Aura Software
The Anisoprint Aura slicing software prepares 3D models for printing with the Composer CFC-printers, as well as conventional FFF-printers.
Generate, adjust and fine-tune reinforcing fibre trajectories to suit the geometry of your part and maintain or improve mechanical properties in particular areas.
Model processing is fully automated and executed using a local computer ensuring confidentiality and safety of data.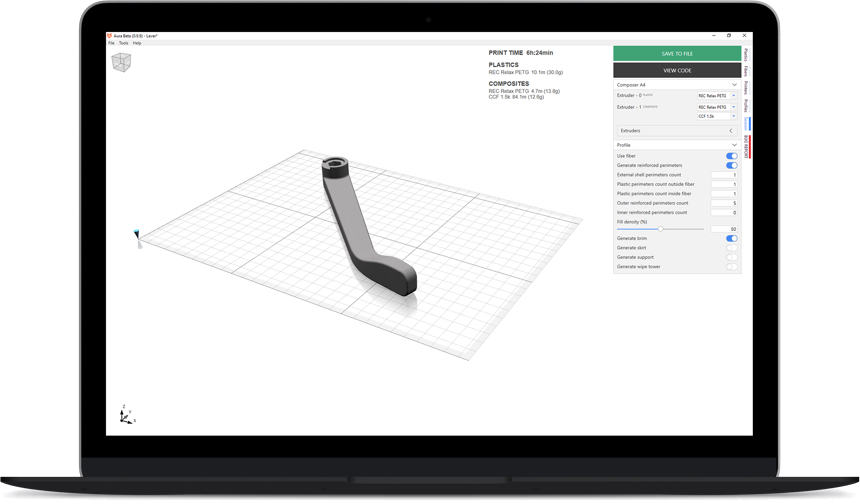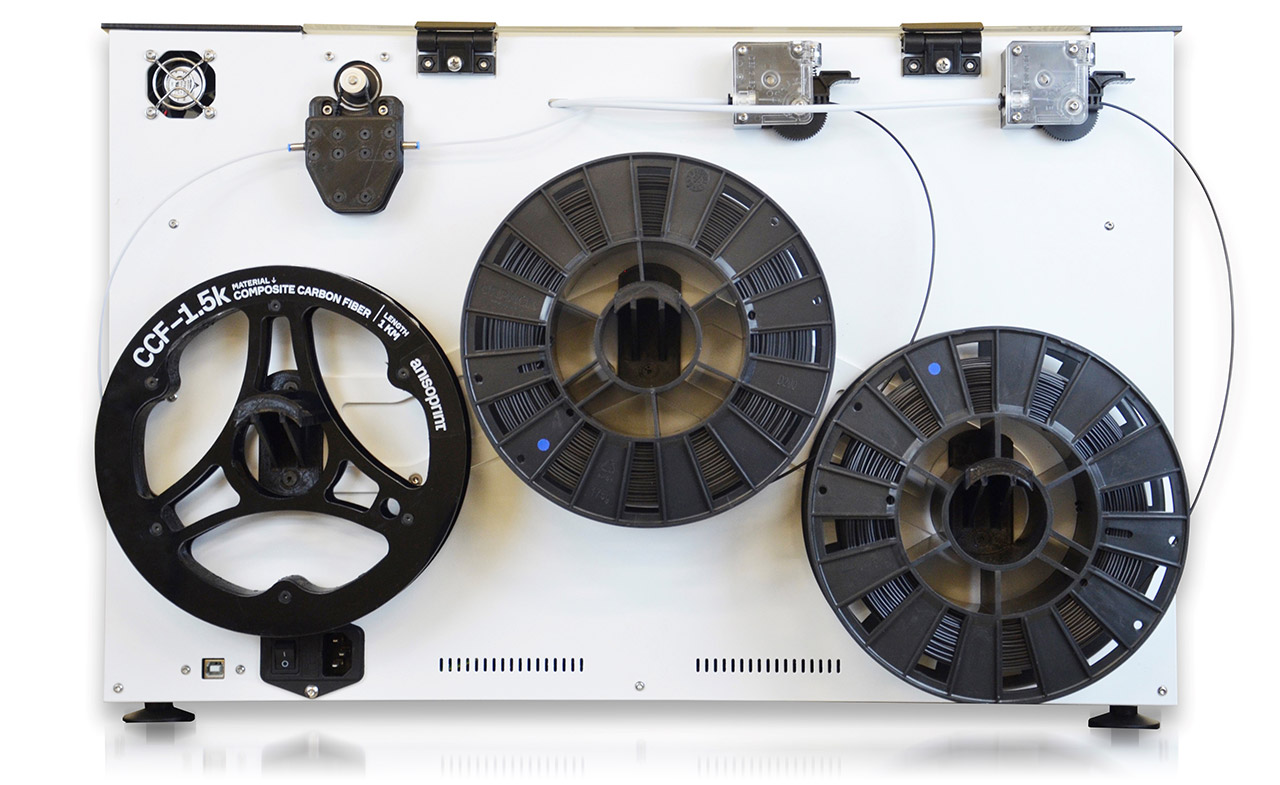 Open Materials
Use the filament material or brand which works for you and your parts.
The Composer series of printers is compatible with polymer filaments requiring processing temperatures of up to 270°C. Including PLA, PETG, PA and PC
Data sheet
Printing Technology

FDM

Build Volume W x D x H (mm) // W x D x H (inch)

420 х 297 х 210mm // 16.5 x 11.7 x 8.3 inch

Layer Thickness / Print Precision

60 micron

Nozzle Diameter (mm)

0.4mm (FFF)

Printing Speed

Up to 80mm/s (FFF), Up to 10mm/s (CFC)

Filament Diameter (mm)

1.75mm

Weight

55kg

Printing Temperature

270°C Max

Material type

PLA, PETG, PA (Nylon), PA-CF (Carbon filled Nylon), ABS

Platform Levelling

Manual (assisted)

Dimensions

720 mm х 630 mm х 490 mm

Special Features

4.3'' touchscreen

Heated Platform

Glass build plate up to 120°C

Connectivity

SD Card, USB cable

Printer Software

Anisoprint Aura. Cura + Slic3r (FFF only)

Software Compatibility

Windows 7 +

Input Voltage / Power

220-240v