Builder Extreme 3000 PRO
The Builder Extreme 3000 PRO is ideal for industrial 3D Printing. The printer frame is designed to be removable, giving you access to the print area for easy part removal. Included are three different sized nozzle diameters at 0.4 mm, 0.8 mm and 1.2 mm. These give you the choice to select the one that will work best with your job.
---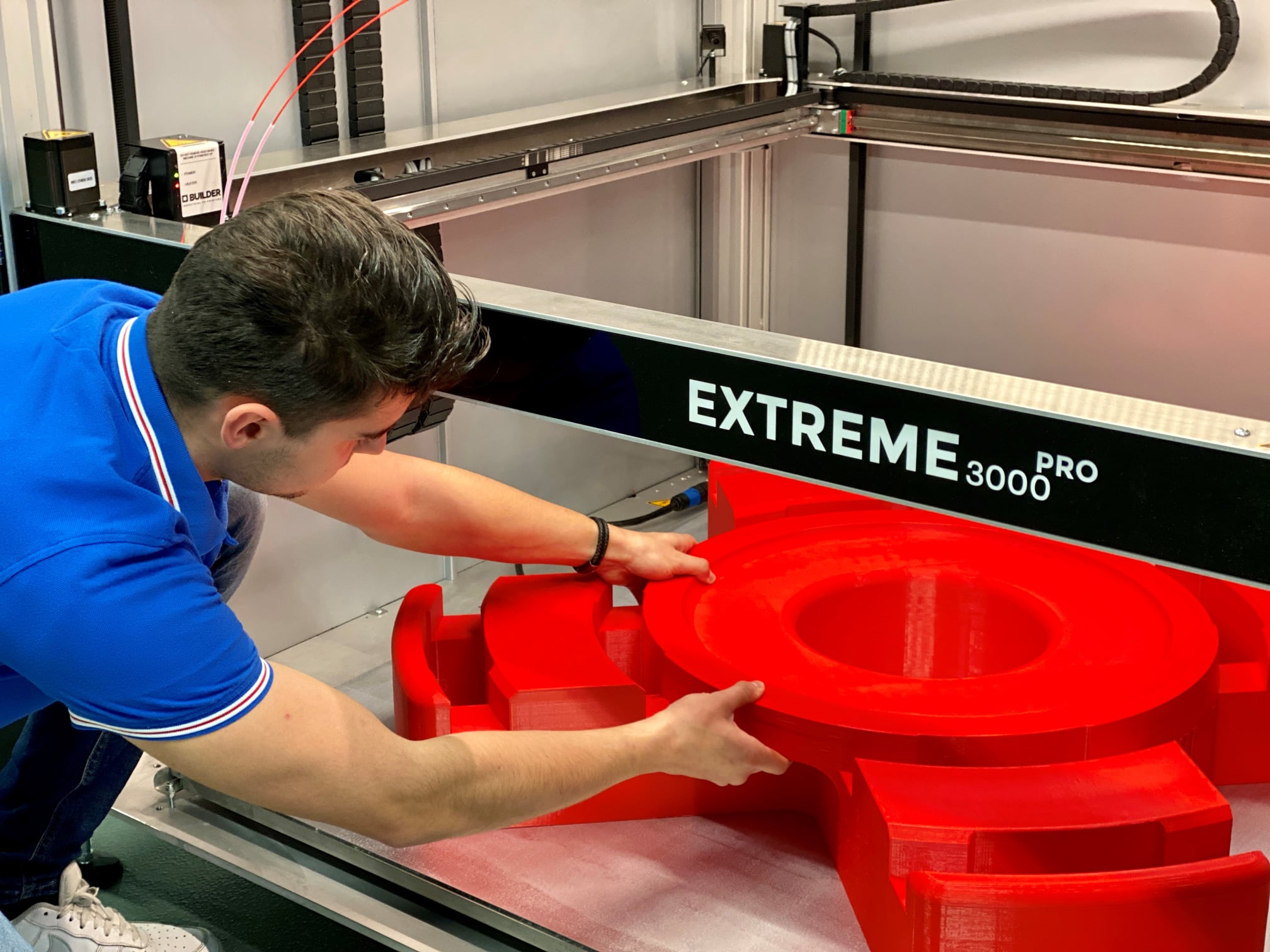 ---
Key Features
Large build volume- With an extremely large build volume of 1100 x 1100 x 820mm making it perfect for industrial applications. The Builder Extreme 3000 Pro allows you to print full size prototypes and end-use parts in one piece.
Easy access- Removable side panels on both the left and right side allows for easy part removal. These removable panels also make access for machine maintenance easy.
Ease of use- Featuring a large touch screen display which allows you to have full control of your printing. Live camera view available from your mobile or desktop.
Different nozzle diameters included- Included with the Extreme 3000 PRO are three different nozzle diameters. 0.4mm nozzle for parts requiring accuracy, 0.8mm nozzle for printing large prototypes in days and 1.2mm for printing parts and prototypes within several hours or parts that will go on to be post processed.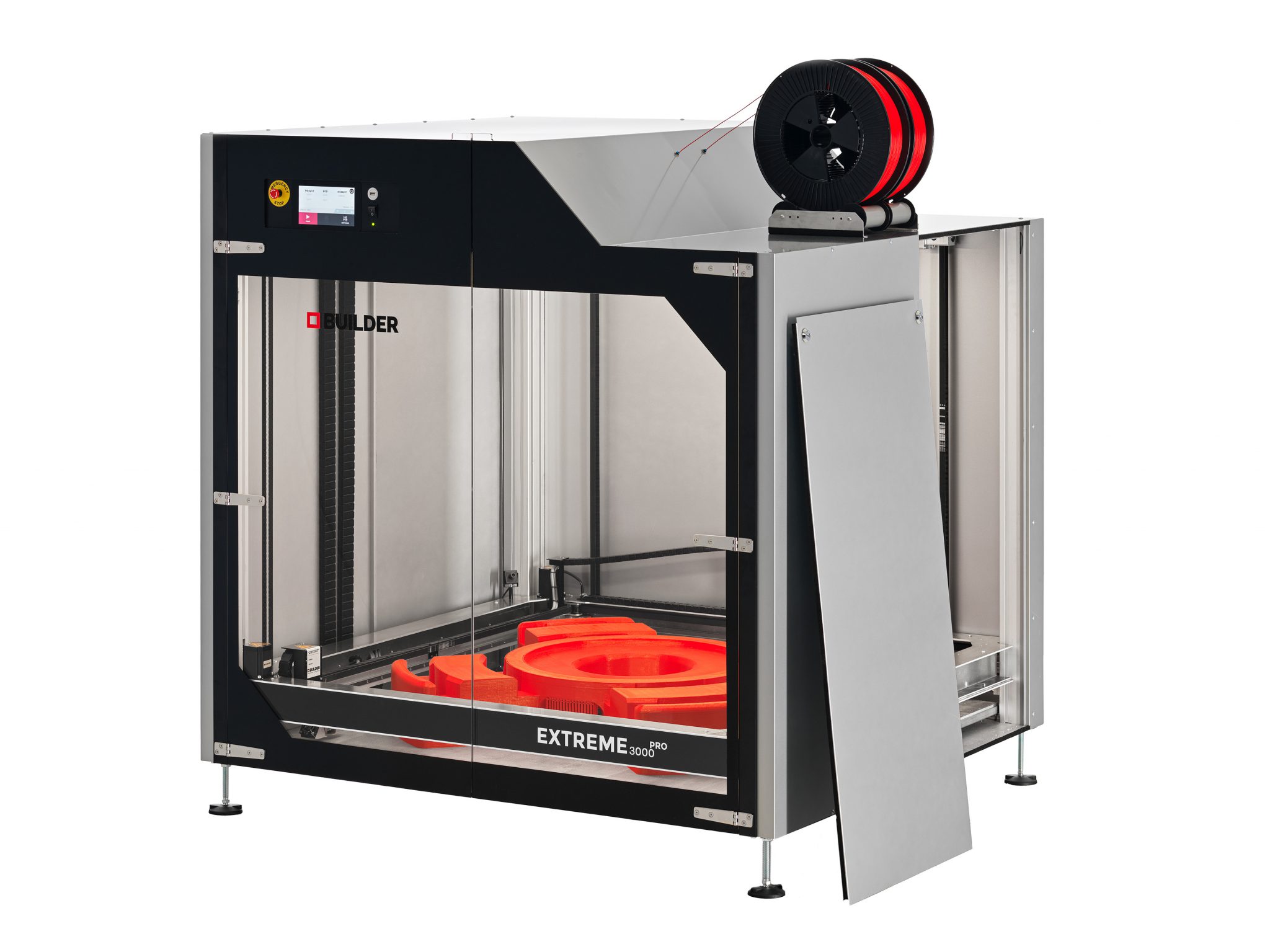 Removable Side Panels
---

Large touchscreen
Also Features
Automatic bed levelling
Heated build plate to 60°C
Door open detection system
Print resumes after power outage
Simplify3D software included
Compatible with PLA, PET PRO1 (ABS replacement) and Flexible filaments
---
---
For further information and advice on how Builder can benefit your business, please do not hesitate to get in touch with one of our advisors by calling the telephone number at the top of the page, or by clicking the button below and requesting a call-back:
Data sheet
Printing Technology

FDM

Build Volume W x D x H (mm) // W x D x H (inch)

1100x1100x820 mm (XYZ)

Nozzle Diameter (mm)

0.4 standard, 0.8 and 1.2 mm are included

Printing Speed

Up to 300 mm/s (standard speed 80 mm/s)

Weight

285 kg

Dimensions

1500x1380x1550 mm (LxWxH)

Supported Software

Mac, Windows

Layer resolution

0.4 mm nozzle – 0.2 – 0.3 mm 0.8 mm nozzle – 0.2 – 0.7 mm 1.2 mm nozzle – 0.3 – 0.9 mm

Software bundle

Simplify3D

Connectivity

USB, Wi-Fi, Ethernet

Maximum Travel Speed

Up to 500 mm/s