The printer Vector 3SP from envisonTEC has a 300 x 200 x 275 mm printing volum, making it ideal for a wide variety of manufacuring requiring large 3D prints. Known for its printing accuracy, envisionTEC has added a faster printing speeds through the Vector series printers.

Vector 3SP has an integrated software that automatically generates support for a perfect print. Also equipped with a stand-alone PC, files can be easily transferred to the 3D printer.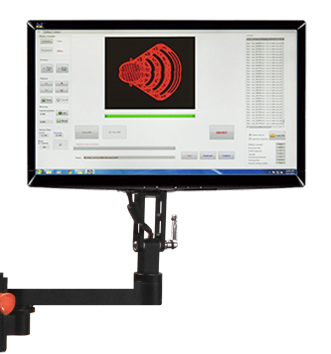 Applications:


This printer can be used in a wide variety of applications such as Aerospace, Entertainment, Automotive, Consumer Goods, Education, Medical Devices and Manufacturing.


Key features:
Minimal material wastage for a low part cost
Single material use
Few moving parts for a user-serviceable system
Stand-alone PC with touchscreen monitor included
Software integrated

Compatible materials:


E-Glass 2.0
ABS Hi-Impact
ABS Tough
E-Model
E-Rigid PU
FormCast Powered by Somos