Adavanced materials for advanced projects.


With the continued cooperation and commitment to providing the highest quality of material, Apium guarantees the purity and dimensional tolerances of all their materials. They focus and develop high-performing materials to fulfil their suitability for FFF 3D printing technology always.

Apium CFR PEEK Black Material:

For the production of lightweight or high thermal conductivity parts, Apium CFR PEEK filament enables the 3D print of models from prototypes to end-use parts. This material is a combination of Carbon Fibers and PEEK which makes possible the print of parts where thermal management is particularly important. Thanks to its different properties, CFR PEEK is suitable for the print of part as drive shafts, electrical insulators, heats dissipation and much more.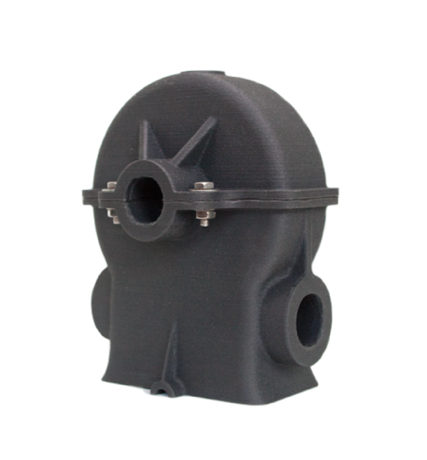 Applications: Aerospace, Automotive, Electronic, Oil & Gas

Key Features:
High wear resistance
Low density
Good chemical resistance
Excellent tensile strength
Hydrolysis and superheated steam resistant
High stiffness
Long -term temperature capabilities
Corrosion resistance
Stable performance