EnvisionTEC | D4K Pro Jewellery
The D4K Pro Jewellery is a high resolution, professional-grade desktop ideal for jewellery workshops of any size. The EnvisionTEC resins, WIC100G and Q-View, as well as many other castable resins, make a perfect match for this printer to guarantee a great finish.
Applications: Jewellery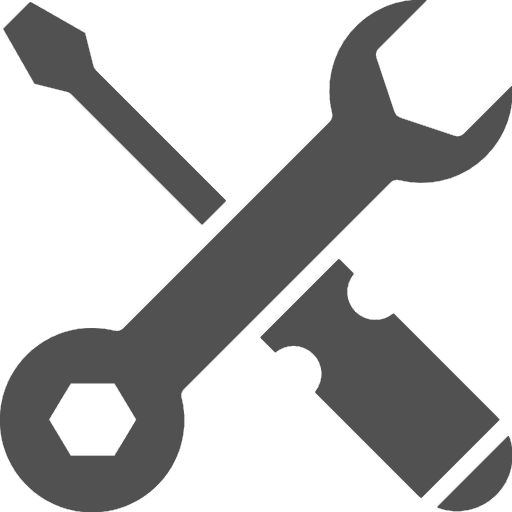 Free lifetime remote support on all products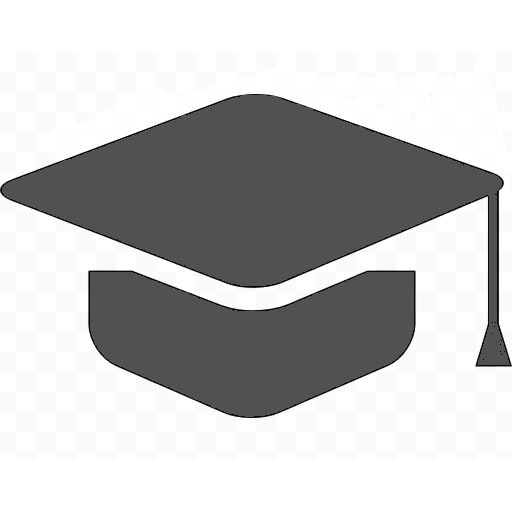 Ask us about our discounts for education

The EnvisionTEC D4K Pro Jewellery 3D Printer
The D4K Pro is the highest resolution 4K desktop 3D printer. This printer includes an incredibly high print speed for a standard DLP printer and delivers parts with accurate finish and fine detail. EnvisionTEC has built the D4K on an industrial 4K DLP projector and can promise stable performance for many years after purchase.
The D4K Pro for Jewellery Manufacturing
The EnvisionTEC D4K Pro Jewellery 3D Printer is built on the reliable 4K UV DLP projector and comes with EnvisionTEC's patented PSA for low separation forces. EnvisionTEC brings vast experience in producing 3D printers for Jewellery production, as it has been in the industry since 2003. EnvisionTEC recommends using either the Q-View Resin or the W100 Series, however many of the EnvisionTEC castable resins are compatible. When printing with the Q-View resin this machine offers speedy and efficient production of design verification models. The W100 Series is a popular value casting material with a 20% powder wax content, this allows for a standard wax burnout cycle with most investment.
Key Features
License: Open material access option
Intelligent closed loop minimal peeling forces
Start projects remotely and monitor throughout process
24/7 production environment
Material change within minutes
Integrated Envision One RP Software
Check out how to use the D4K Pro for Jewellery above, to optimise the use of this machine.
---
---
Machine Properties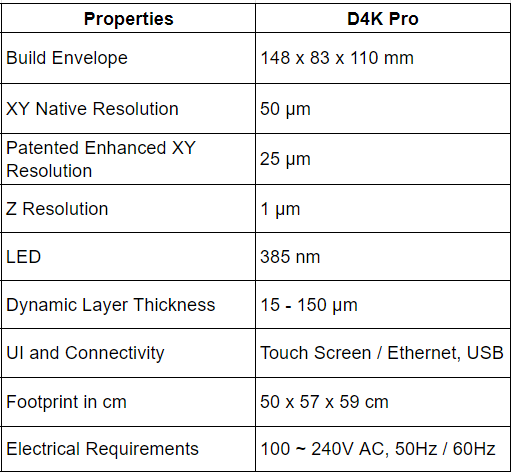 ---
Learn more about the EnvisionTEC Dental Portfolio and the best use of the EnvisionTEC resin.
Data sheet
Printing Technology

DLP

Layer Thickness / Print Precision

25 - 150 µm

XY Resolution

50 µm

Connectivity

Touch Screen / Ethernet, USB