Adavanced materials for advanced projects.
 

With the continued cooperation and commitment to providing the highest quality of material, Apium guarantees the purity and dimensional tolerances of all their materials. They focus and develop high-performing materials to fulfil their suitability for FFF 3D printing technology always. 



Apium POM-C ESD White Material:


Apium POM-C ESD is a copolymer filament highly resistant to impact and fatigue. Its formulation enables high strength and modulus making it ideal for application requiring resistant parts as automotive. With an Ivory opaque color, this filament is a great replacement of metal due to its lighter weight. Makes your fastener and bearing bushing stronger and tougher with Apium POM-C ESD. 
Key Features:


Antistatic
High strength
Soot-fee
Good wear properties
Good chemical resistance
High stiffness and toughness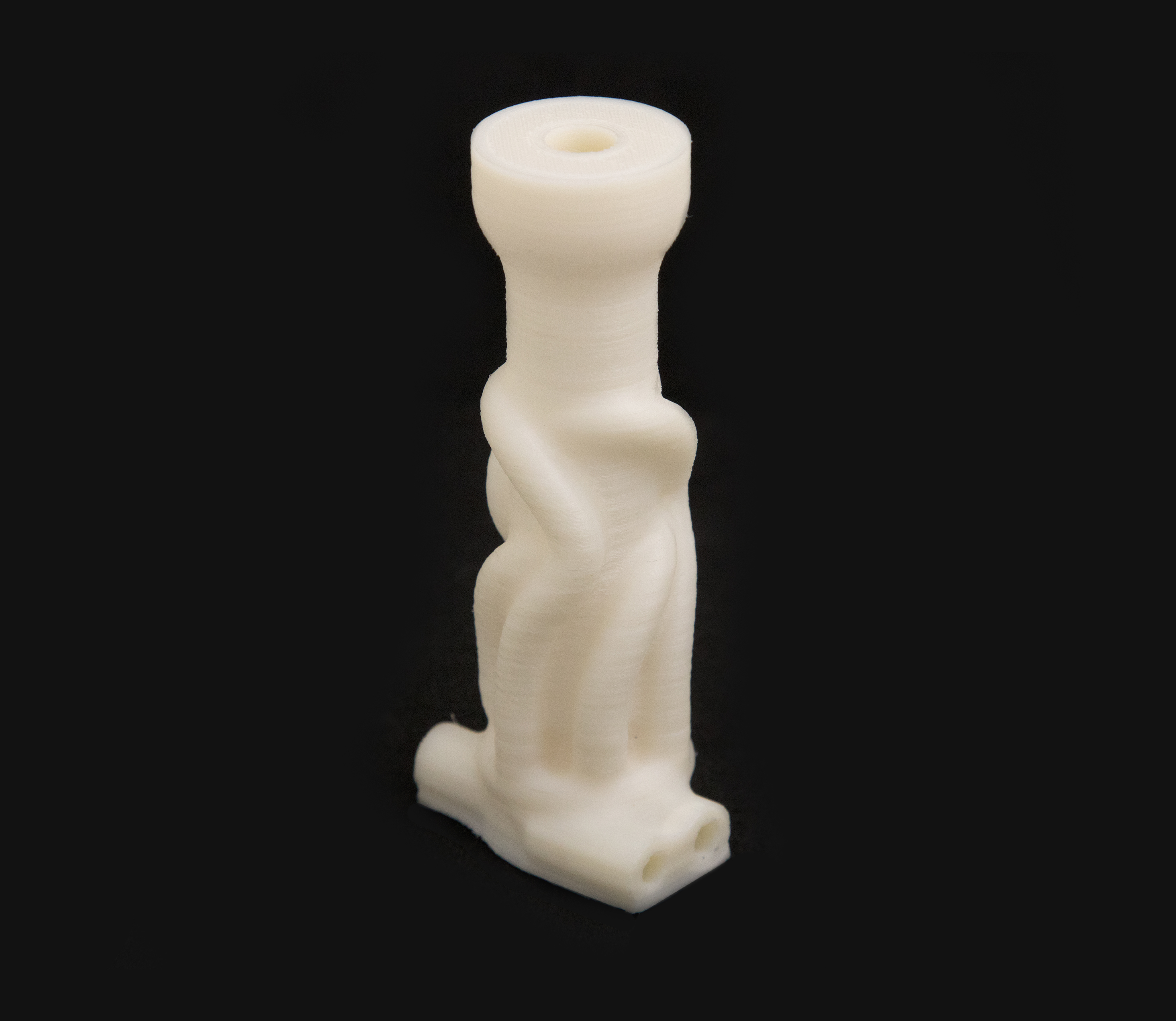 Data sheet
Filament Diameter (mm)

1.75

Colour

Ivory Opaque

Weight

200g

Material

Polyacetal

Melting Temperature

165˚C

Tensile Strength

39 MPa

Flexural Strength

46 MPa

Flexural Modulus

1200 MPa

Compressive Strength

12 / 19 MPa

Tensile Elongation

At yield: 23%, At break: 23%