XSTRAND GF30-PP

is transforming manufacturing processes and performance
This high-strength filament has a large operational temperature range, excellent layer adhesion, low-moisture absorption, and can maintain a print's shape greater than neat PP. It is a highly-durable and reinforced material that can suit industrial project

Key Features and benefits:


Composed of Engineered reinforced plastics
Easy to print, similair to ABS
Very stiff and strong
Large operational temperature range: -20 ˚C to 120 ˚C
Excellent layer adhesion and reduced warping effect compare to neat materials
Good chemical and UV resistance




High Performing




When compared to other filaments like standard ABS, the GF30 PP outperforms it, capable of retaining its strength yield at higher delfection temperatures.

Applications
The XSTRAND GF30-PP Filament is ideal for a wide variety of applications including industrial, tooling, transportation, small appliances, eletronics, and any sport and leisure demands. For projects requiring durability, this filament is ideal.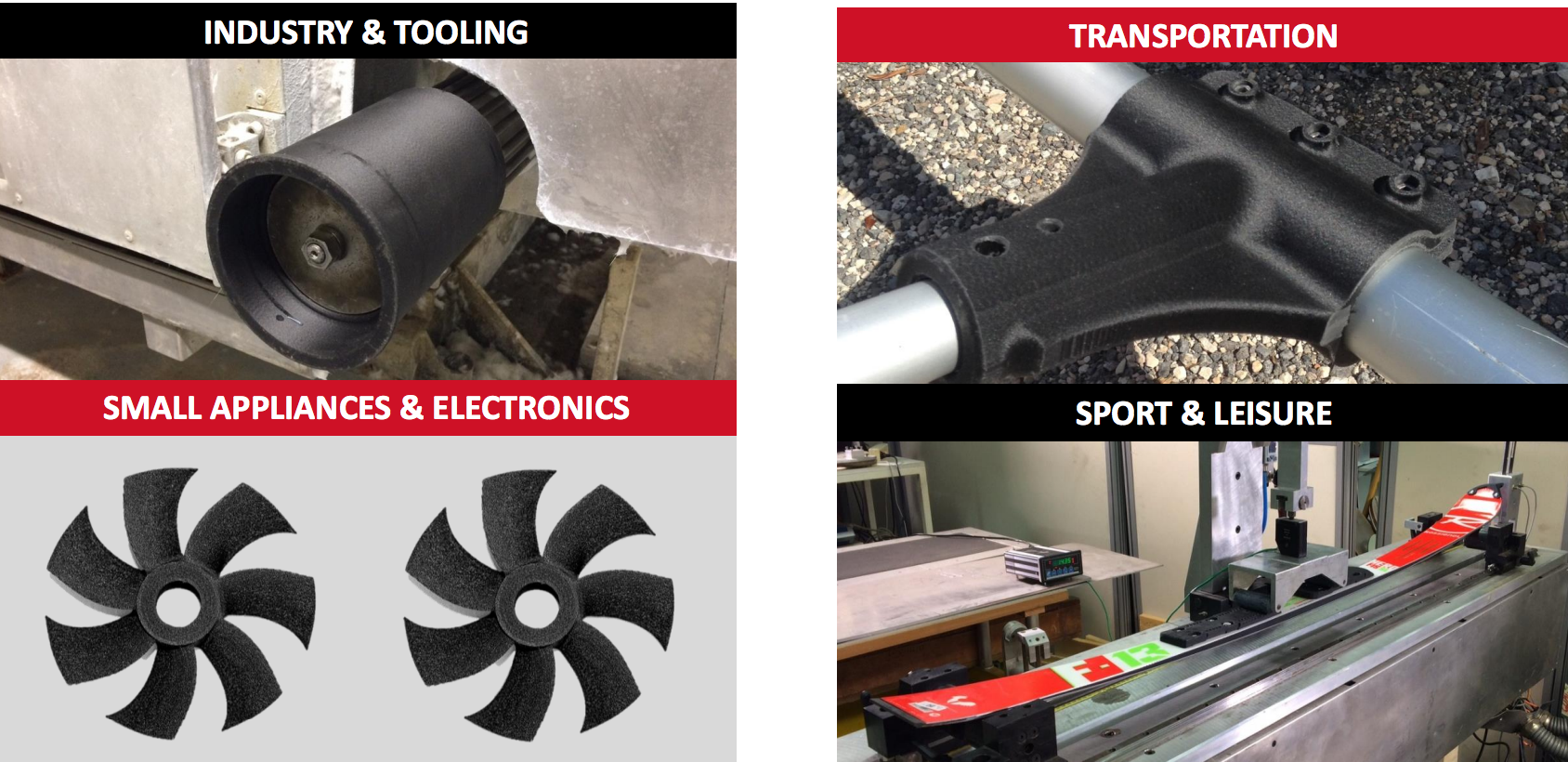 Thermal properties:
Density: (0,94 g/cm3)
Moisture Absorption: Very low (<0.1%)
Water Absorption: Very low (<0.1%)
Physical properties:
Tensile Modulus: 6 500 MPa
Tensile Strength (Yield): 60 MPa
Tensile Strength (Break): 60 MPa
Flexural Modulus: 4 300 MPa
Flexural Strength (Yield): 83 MPa
Flexural Strength (Break): 78 MPa
Elongation (Break): 1.6%




Recommended printing settings:
Use a tool steel nozzle. The glass fiber is abrasive and will wear out brass quickly
A polyethylene high-density (PEHD) plate as printing surface, instead of glass plate for example, is highly recommended.
If printing on a glass bed use one of the following use packaging tape on the bed.
If printing on a perforated bed like a Zortrax printer you will need nothing on the bed for adhesion.