iMakr's Verdict
As the name suggests, the Sintratec Kit is delivered in kit form and can be assembled in a period of around 3-4 days. To facilitate this, Sintratec provide detailed assembly instructions, a quick start guide, and calibration instructions. The Sintratec kit is a Selective Laser Sintering (SLS) 3D printer. This means it uses a laser to melt plastic powder into solid parts, layer by layer. Sintratec SLS 3D printers use galvanometers to control the direction of the laser, vastly increasing printing speed compared to other desktop SLS printers. Another advantage of SLS technology is that the loose powder in the printing chamber supports the object as it is printing, making very complex shapes possible. This also means that the entire build volume can be used for printing, with parts able to stack on top of each other. The Kit uses proprietary software from Sintratec to slice files for printing, a USB connection to the printer is required while the part is sliced. Once slicing is complete the computer can be disconnected from the printer.
Key features
High speed: A laser galvonometer directs laser light to quickly build up layers.
Complex parts: Unsintered powder in the build area supports overhangs and complex geometries without the need for supports.
Print more: Stack multiple parts in the same print to maximise print efficiency.
Durable parts: SLS technology creates homogenous parts with very high strength and durability compared to other 3D printing technologies.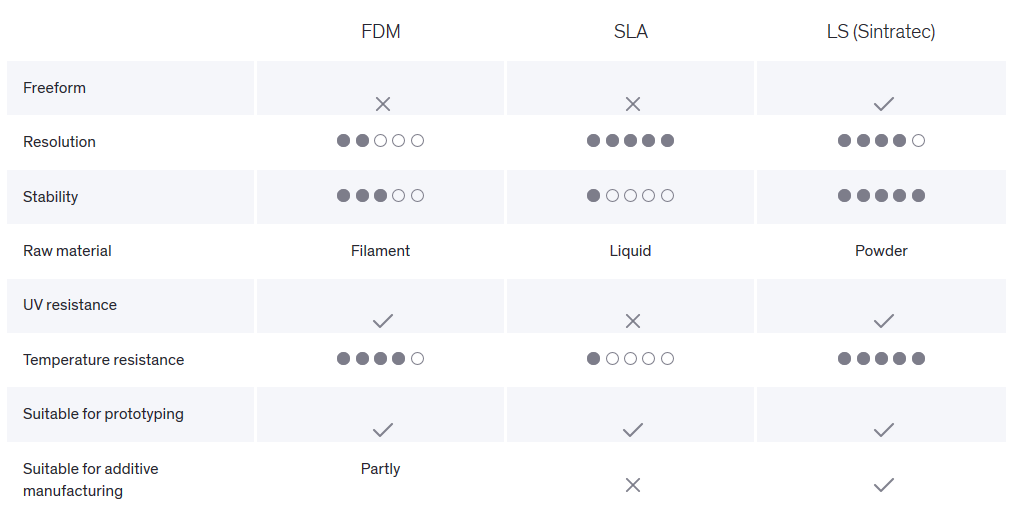 In the Box
Sintratec SLS 3D printer parts
Sintratec Central software licence
Power supply
Laser safety goggles
Build manual, user manual, quick start guide
Safety
The Sintratec Kit is a laser device and care must be taken when assembling, calibrating and using it. Ensure all instructions are followed carefully when building and using the machine. Use laser safety goggles whenever instructed.
Powdered plastics are hazardous and should be handled with care. Users must ensure they follow all safety procedures and wear the appropriate protective equipment as stipulated by the manufacturer.
Data sheet
Printing Technology

SLS

Build Volume W x D x H (mm) // W x D x H (inch)

110 x 110 x 110 // 4.3 x 4.3 x 4.3 inch

Powder Diameter

60 Microns

Weight

28 kg

Material type

Nylon, TPU (Coming soon)

Light Source

Laser Diode

Platform Levelling

Automatic powder spreading

Dimensions

520 x 380 x 600 mm

Special Features

4 Day assembly time

Layer Thickness (microns)

100 microns

Slicing Software

Sintratec Central

File Input Format

STL

Connectivity

USB

Software Compatibility

Windows

Input Voltage / Power

230v or 110v, 1.7 kW at max. power