Flashforge Guider IIS
The Flashforge Guider IIS is a professional FDM 3D printer with a 68% larger build volume (250 x 280 x 300mm) than its predecessor and offers stable and successful 3D printing every time. This new model can print in an expanded range of materials and includes an onboard camera and an air filter.
iMakr Verdict:


The Guider IIS from Flashforge displays the same reliability and performance as its predecessor, with useful upgraded features and expanded material compatibility. With an all-metal structure and enclosed build area, the Guider IIS successfully prints with a stable foundation and build environment. Need to print multiple projects back to back? The Guider IIS can be trusted to withstand the work and remain durable throughout the remaining project process. Combining the enclosed build chamber and heated build plate, The Guider IIS can print a wide range of materials including ABS and TPU. The online feature is great for users who are on the go and need real-time access to their project whenever, wherever they are. The platform, Polar Cloud, is designed to enable users to manage multiple printers at once, queue print jobs, slice models, access educational curriculum and check how their prints with the built-in webcam from anywhere with an internet connection. And when your Guider IIS is in front of you, the 5-inch touchscreen is a great interface for control.
Large Build Volume


The Guider IIS has an increased build volume, with ample room for building your biggest ideas.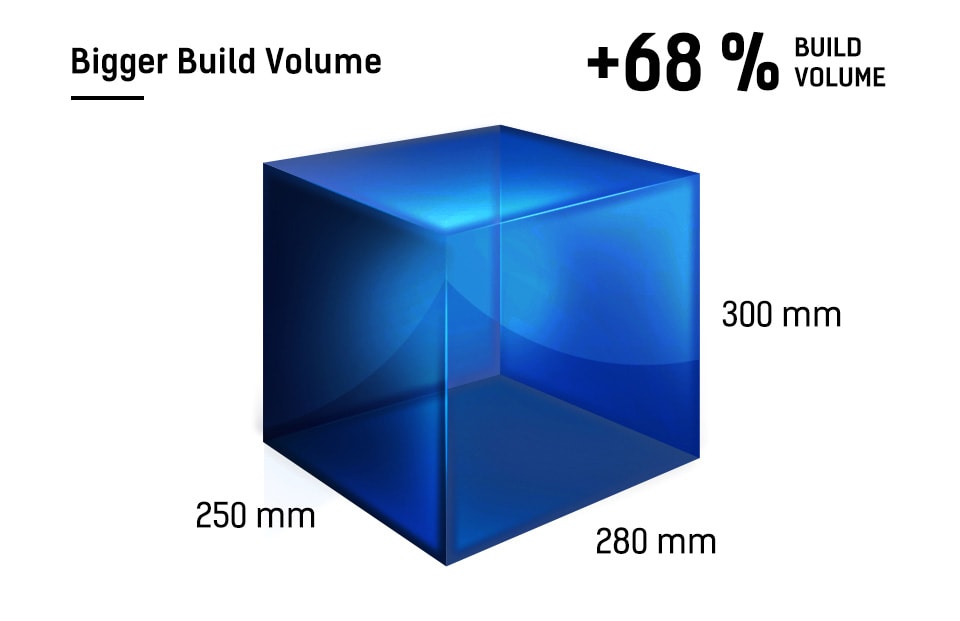 Built-in Camera



The built-in camera helps users monitor all print jobs when on-the-go. Access real-time video online whenever and wherever you are.



Polar Cloud Enabled



Manage and control your Guider IIS from anywhere in the world with an internet connection; that means users can manage multiple printers at once, queue print jobs, and slice models all remotely.



Filter Screen



A clean work area is a happy work area. The filter screen on the Guider IIS highlights the importance of safe 3D printing and works with a backboard fan to filter out dust and debris during the printing process.

Heated Build Plate


The Guider IIS supports a complete range of filament material for a variety of printing needs.

FLASHPRINT Slicing
Flashprint
is a new, revolutionary slicing software, developed by Flashforge and is available on all Flashforge 3D Printers. It has great usability and stability and is simple enough for novices to use yet very flexible for our expert users.
Support generation: Automatically generates supports based on a model's overhang angles, while allowing users to add anymore necessary supports they would prefer
Cut and Split Function: Divide your model into several pieces if your model is too big for on print. Limited build volume shouldn't limit your prints
External/Internal compensation: Easily test and adjust printing dimensions- Sometimes

filament shrinkage during printing may exaggerate printing error and not achieve the desired accuracy requirements
From 2D to 3D: Convert 2D images in 3D models with Flashprint, all you have to do is simply drag an image and select desired parameters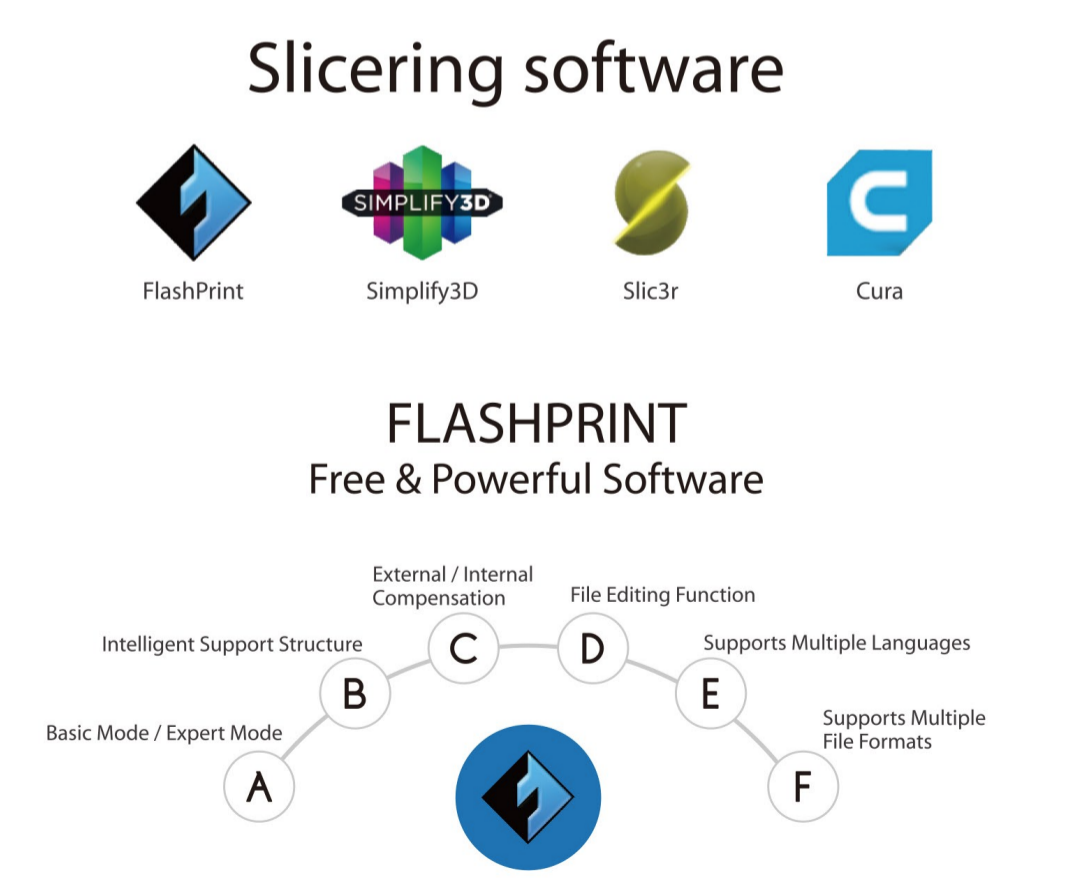 Data sheet
Printing Technology

FFF

Build Volume W x D x H (mm) // W x D x H (inch)

280 x 250 x 300 mm ( 11 x 9.8 x 11.8 in )

Print accuracy

+ - 0.2mm

Slicing Software

Flashprint

Power Supply

100V-240V, 500W

Dimensions

549 x 490 x 561 mm

Connectivity

USB stick, USB, cable, Wi-Fi, Ethernet