Technology meets Art
iMakr recently had an opportunity to work with London artist Daniel Lismore on an amazing project driven by its brand Mini You, that included all the services provided by the company: scanning, designing and printing.
After exposing his 3D sculptures in US, Daniel needed an expert to give shape to his ideas for a new project to be featured at the Biennale Arte 2017 in Venice, as part of the Extraterrestrial Odyssey exhibition.
When he spotted the iMakr shop located in Clerkenwell Road, he immediately saw the opportunity of a collaboration.
Daniel made his unforgettable appearance at iMakr's HQ on the 18th of April, where he communicated to our experts his concept through a basic sketch, that Jonathan Goslan, Mini You Manager and 3D Designer, turned into two incredible life size sculptures which integrated Daniel's outlines with alien's features.
The process started with a photogrammetry scan of Daniel's face and bust, in order to give his appearance to the two sculptures commissioned. The artist wore an original Alexander McQueen outfit with metallic applications for the first scan, leading to the realization of "Bust 1", and a tassels covered garment to be reproduced in "Bust 2".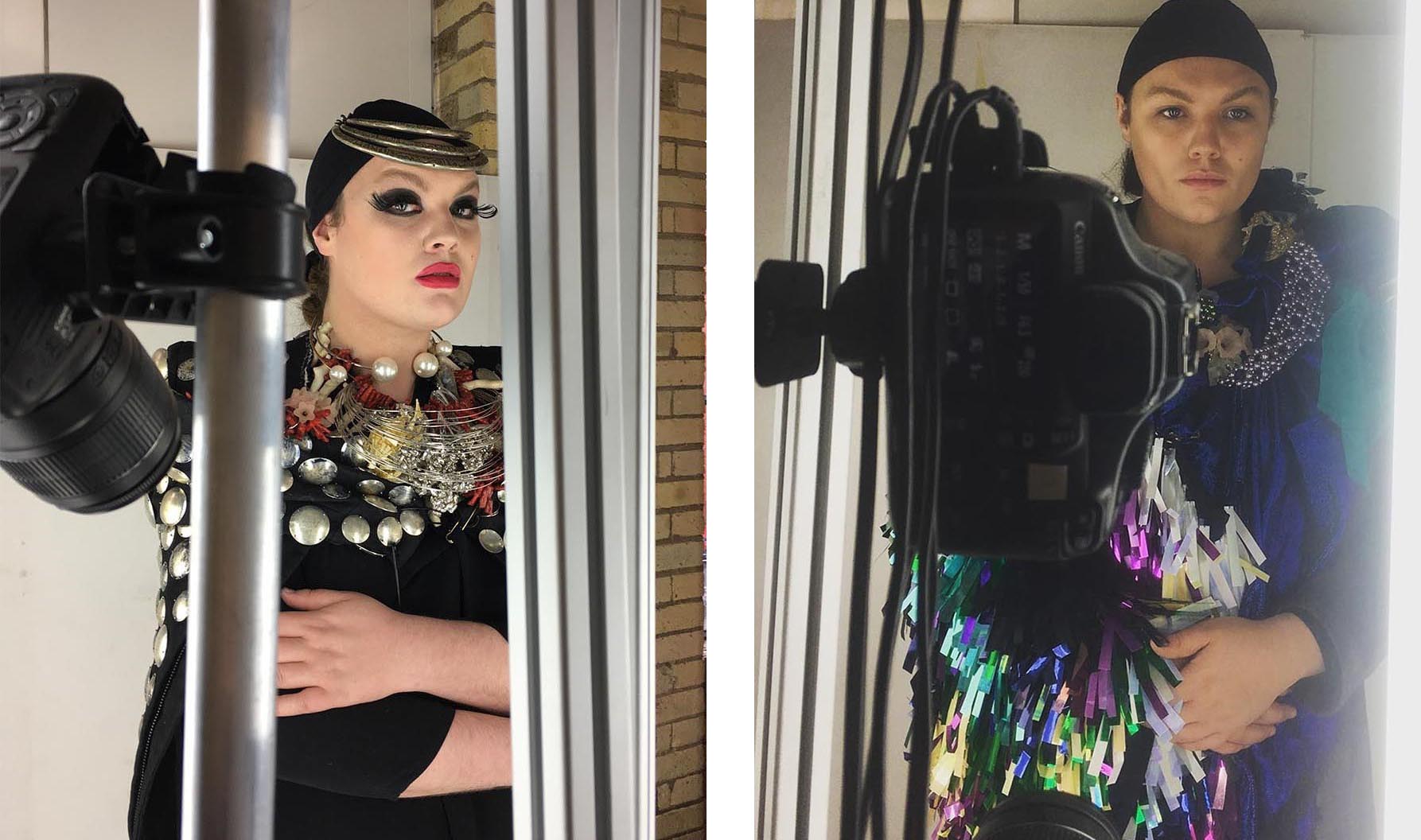 Subsequently, Daniel's head was digitally combined and merged with a 3D model of a neck's spine.
"The main challenge of this project was the large size of the sculptures, measuring 560 mm in height and 500 mm in width; the printing process, indeed, required the busts to be printed in separated parts, using multiple machines", said Jonathan.
The engineering team provided a great contribution to the printing phase from the London's iMakr store, working on the entire first sculpture and part of the second one.
For "Bust 1", Daniel's jawline and head were elongated to give the sculpture an alien look; some dragon teeth and a broken chest skeleton were also added to the artist's dress. A whole miniature skeleton was incorporated in the "Bust 2" garment, which tassels, flowers and pearls resulted in a noisy scan.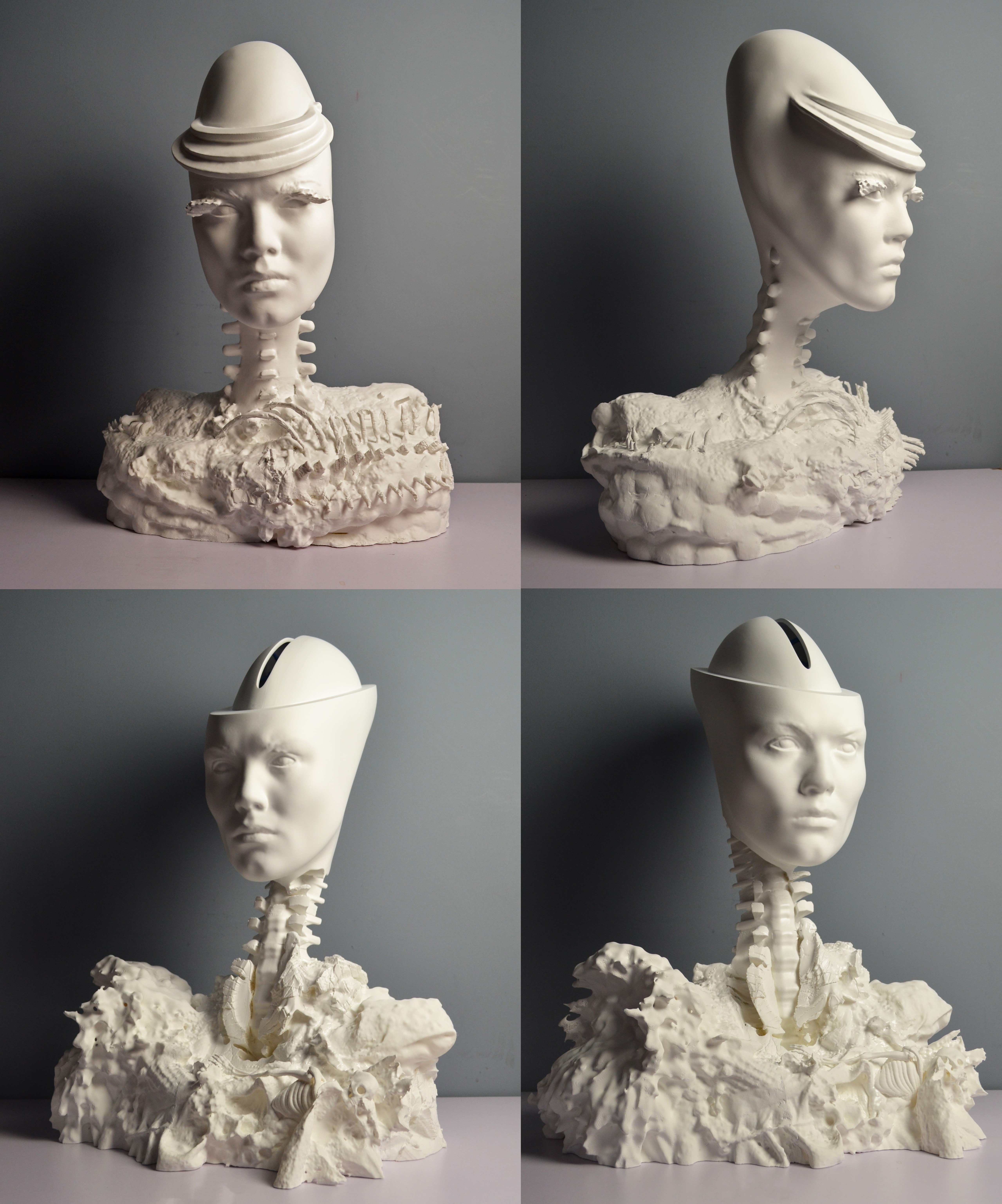 In Jonathan's words, the experience was an "extraordinary achievement in such a short time".
The entire process, indeed, from scanning, designing, digital sculpting and printing, to finishing touch and delivery, was extremely fast and efficient: it was concluded in only 22 days, thanks to our fast and skilled Jonathan.
Daniel is sharing his experience with iMakr's Mini You with all of his many influential friends.
The alien busts will be exposed at Palazzo Pisani till the 26th of November 2017.
Comments
Leave your comment