Choc Creator uses the latest 3D printing technology to reach a high level of personalisation, flexibility, and control over your chocolate creations.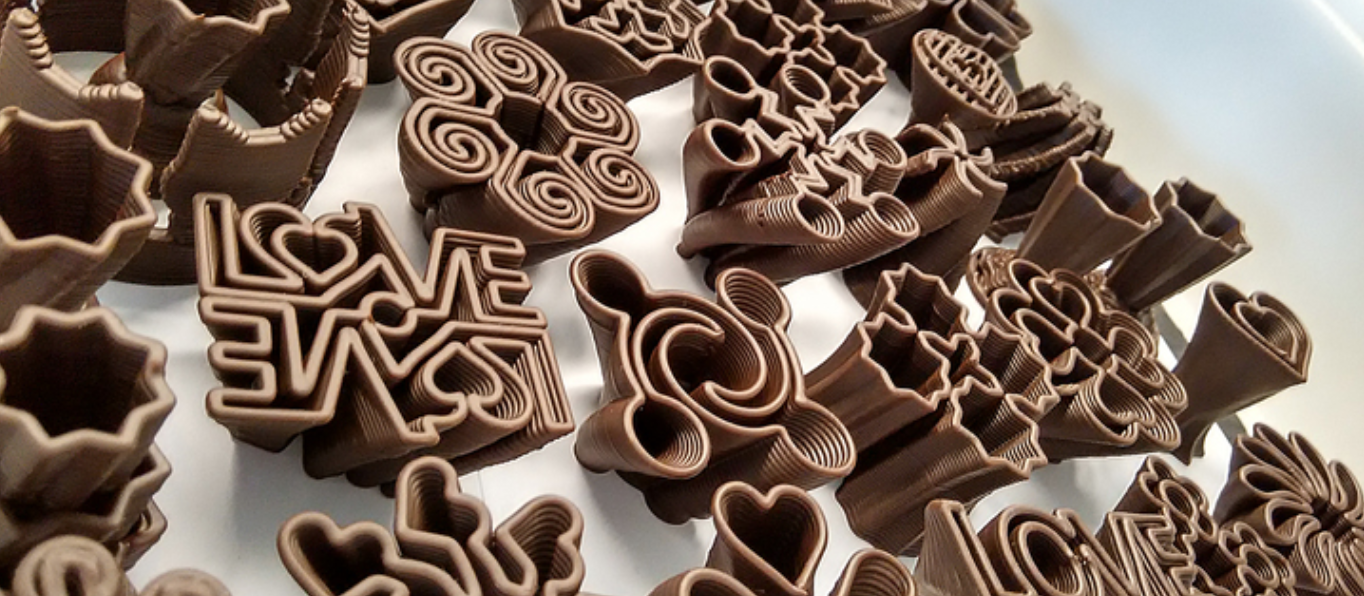 In 3D chocolate printing the chocolate is tempered, loaded into a specially designed syringe, and deposited into a 2D cross-section on a substrate - like a printer printing a 2D image onto paper.
You can create your designs using any 3D design program capable of producing STL files: Choc Creator will be able to print them out!
Choc Creator is a desktop-sized, user-friendly machine with a 5″ LCD touch screen interface that will enable you to connect via WiFi to your computer, rather than staying plugged in.
What type of chocolate can be used in the Choc Creator?
We highly recommend the use of high-quality, machine-tempered, Belgian dark chocolate as it has consistently shown better printing results compared to other types of chocolate, due to its high level of cocoa solids. However, it is possible to print with different kinds of chocolate including milk chocolate and white chocolate.
How do I melt the Chocolate for Printing?
All Choc Edge designs are validated using machine-tempered Belgian Dark Chocolate (Callebaut 811NV). So for the best results we recommend using a professional tempering machine but there are other methods of tempering chocolate, like by hand or using a microwave.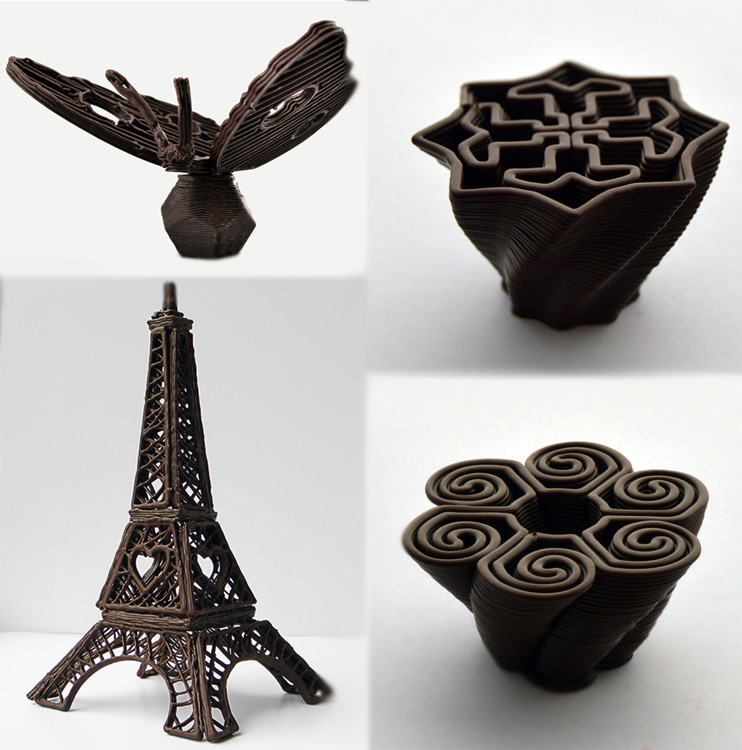 Data sheet
Layer Thickness / Print Precision

0.4mm-0.8mm

Nozzle Diameter (mm)

0.4 mm & 0.8 mm

Weight

19 KG

File Input Format

STL / OBJ

Printer volume WxDxH (mm) // WxDxH (inch)

445 x 450 x 300 mm (excl. printing head)

Connectivity

USB, WIFI

Software Compatibility

Windows