Delta WASP 40 70 PRO
The DeltaWASP 40 70 PRO is an ideal 3d printer for product designers, prop makers or engineers interested in fast prototyping of large products. The printers 40 x 40 x 70cm build plate offers amazing value for volume. 

Price includes shipping.
iMakr offers a 1 year warranty on the DeltaWASP 40 70 PRO.
Accurate, reliable and capable of printing a wdie range of of materials, with pieces up to 70 cm in height with closed chamber and heated bed.

This printer is fast and accurate for printing both small and large pieces. With the heated printing bed and controlled print chamber temperature, a great print quality is achieved with minimum warping and shrinkage.

Compatible with Wasp Clay extruder as an add-on:
With the Wasp Clay extruder, you can use print with fluid-dense materials such as clay, porcelain and metal paste.

Resurrection Fuction
This printer comes with the RESURRECTION Fuction. This is a "Stop and Save" system which allow users to save their print job and resume it in the case of power failure.

When you pause a print job, the system automatically saves the coordinates (X, Y, Z) of where the print job stopped in an SD card. When the user wants to reactivate the print job, he can begin the printing at the location where it left off.
Wasp 3D Printers Support Information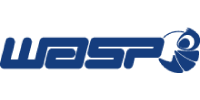 Data sheet
Build Volume W x D x H (mm) // W x D x H (inch)

⌀400 x 670 mm

Layer Thickness / Print Precision

0.1- 0.3 mm

Nozzle Diameter (mm)

0.4 mm

Filament Diameter (mm)

1.75 mm

Printing Temperature

Up to 260 °C

Weight

80 kg

Material

PLA, ABS, Nylon, Flexible, HIPS, PETG, Filled

Platform Levelling

Assisted manual levelling

Dimensions

850 x 770 x 1990 mm

Special Features

Resurrection system

Heated Platform

up to 100°C

File Input Format

STL / OBJ

Connectivity

SD Card, USB

Printer Software

Cura, Slic3r, Simplify3D

Software Compatibility

Windows, Mac OS, Linux

Input Voltage / Power

AC110 - 220v