Snapmaker Original
One of the most successful Kickstarter projects ever is now available from iMakr. Discover how three great tools are combined into one compact desktop machine and bring your design ideas to life with the Snapmaker 3-in-1.
The Snapmaker 3-in-1 can function as a 3D printer, Laser engraver or CNC mill, and thanks to its modular design can be interchanged in less than ten minutes.
---
iMakr Verdict
The Snapmaker 3-in-1 printer is one of the most enjoyable machines that we have used. This is mostly due to the clever modular design which makes it really easy to change the machine into a 3D printer, a laser engraver or CNC mill in less than ten minutes. The Snapmakerjs software is similarly easy to use, with some great presets for each module that allow you to create your designs without getting bogged-down with settings optimisation, but if settings tinkering is your thing, the Snapmaker is also compatible with popular software such as Simplify3D and Cura. The Snapmaker 3-in-1's compact design, multiple functions and upgrade options makes it a great addition to your prototyping set-up.

---
Key Features:
Three Tools In One Desktop Machine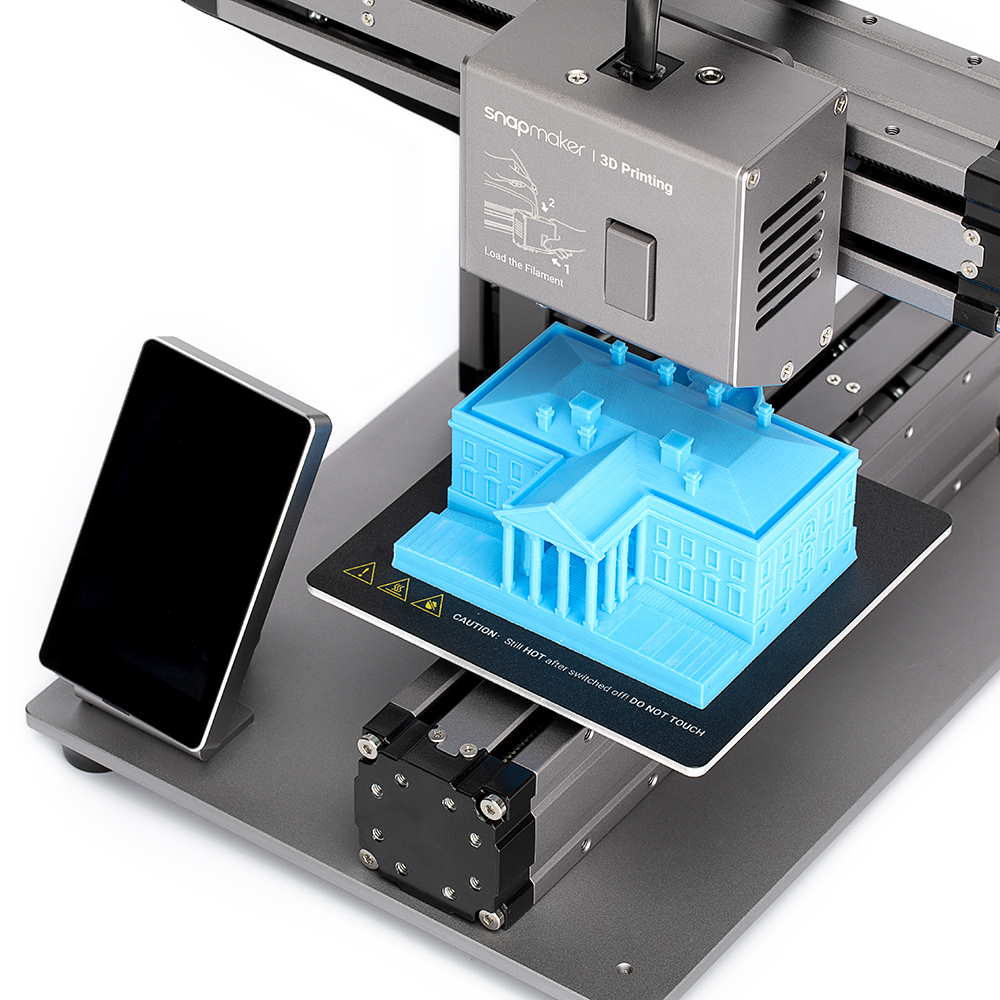 3D Printing
A maximum nozzle temperature of 250°C and platform temperature of 80°C allows you to 3d print your ideas in a range of printing materials and colours.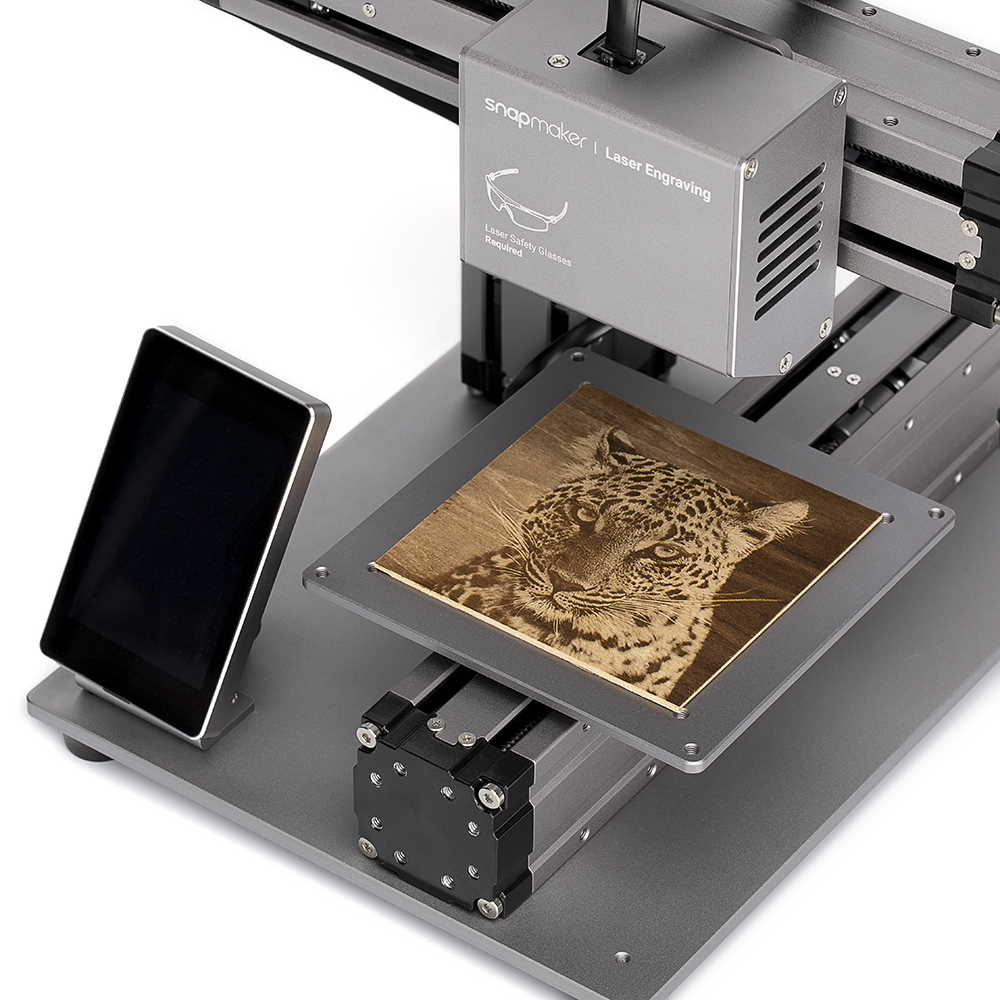 Laser Engraving
Engrave detailed images and designs onto materials such as wood, acrylic and leather.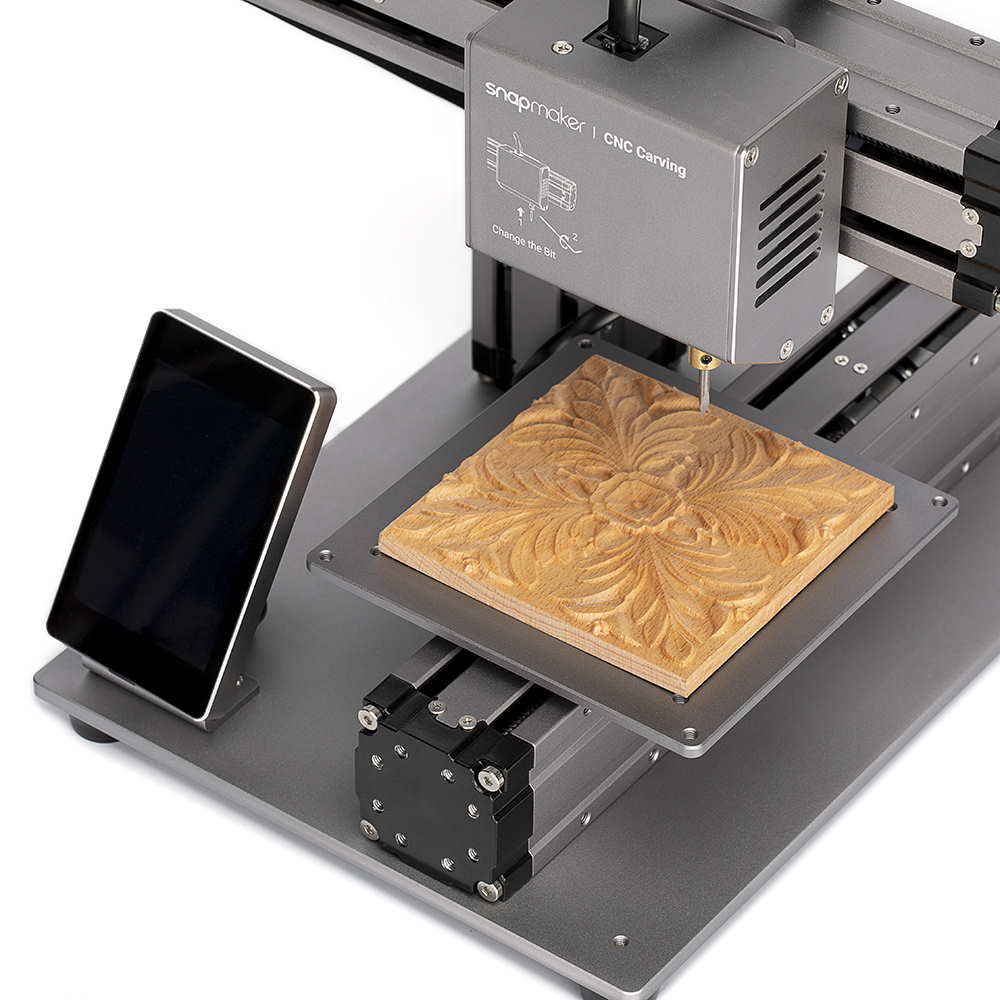 CNC Carving
The Snapmaker CNC module comes with a flat end mill bit and a carving bit, opening futher options for bringing your ideas to life in wood or acrylic.
Modular Design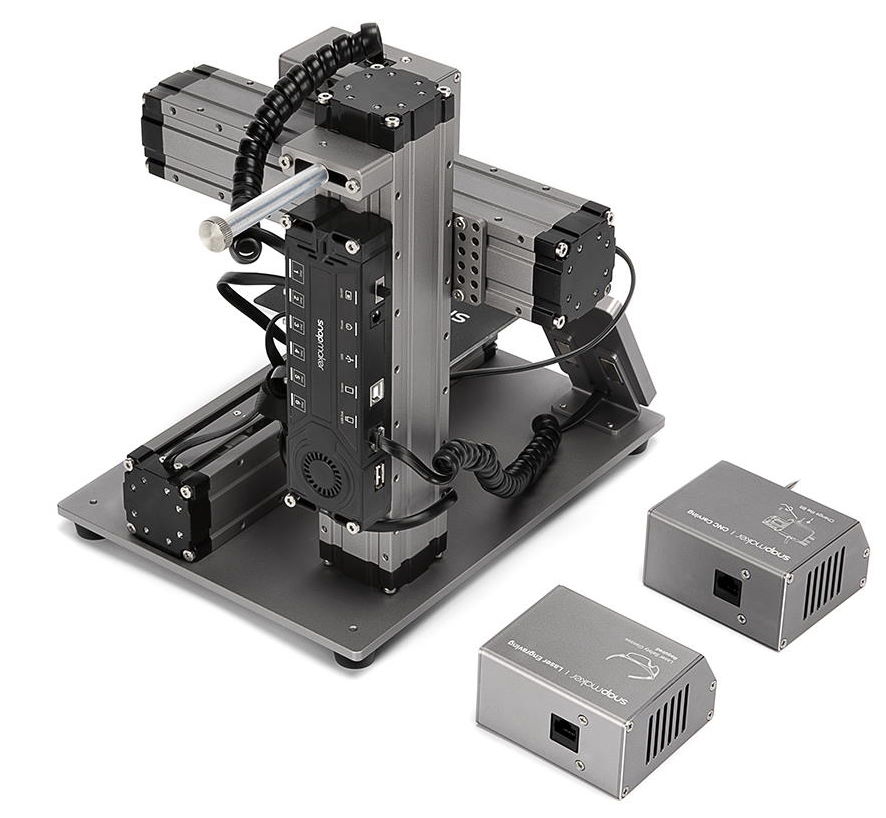 The clever modular design of the Snapmaker makes changing modules a snap. Change from a 3D printer to a laser engraver in less than 5 minutes!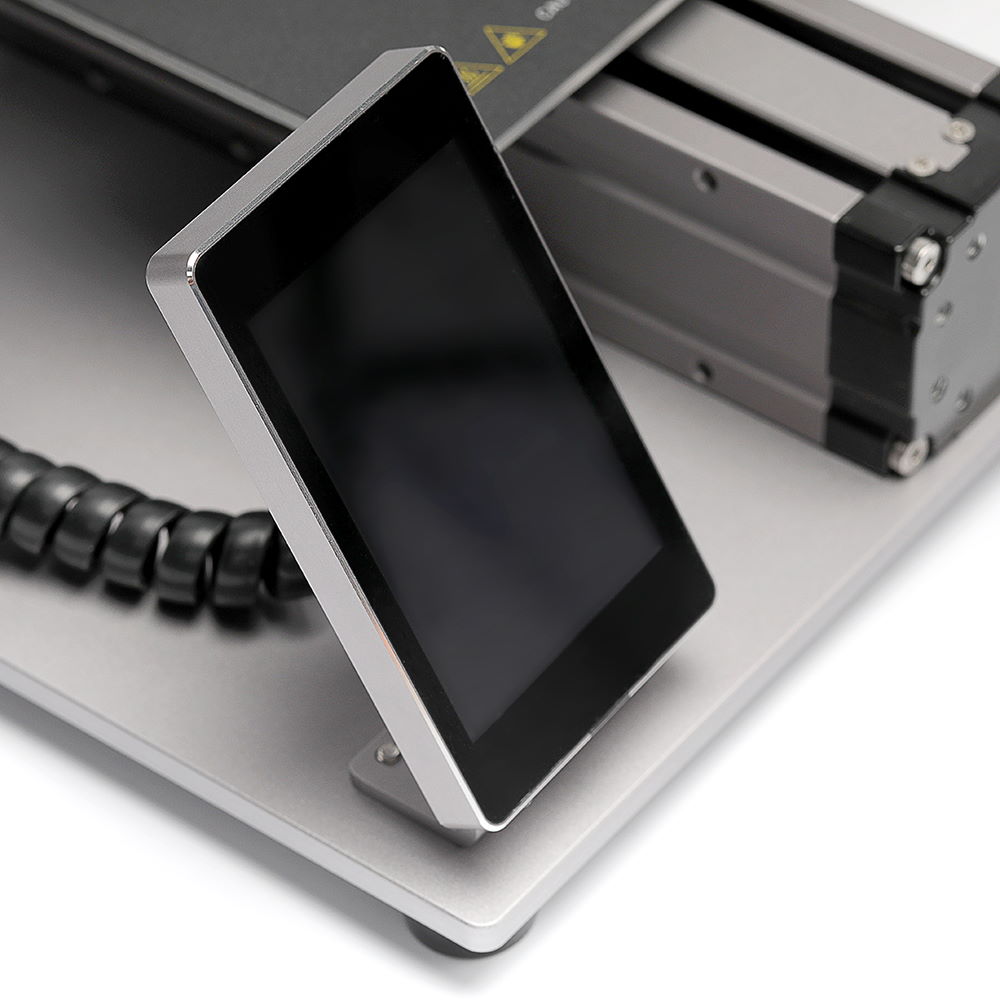 User-friendly Software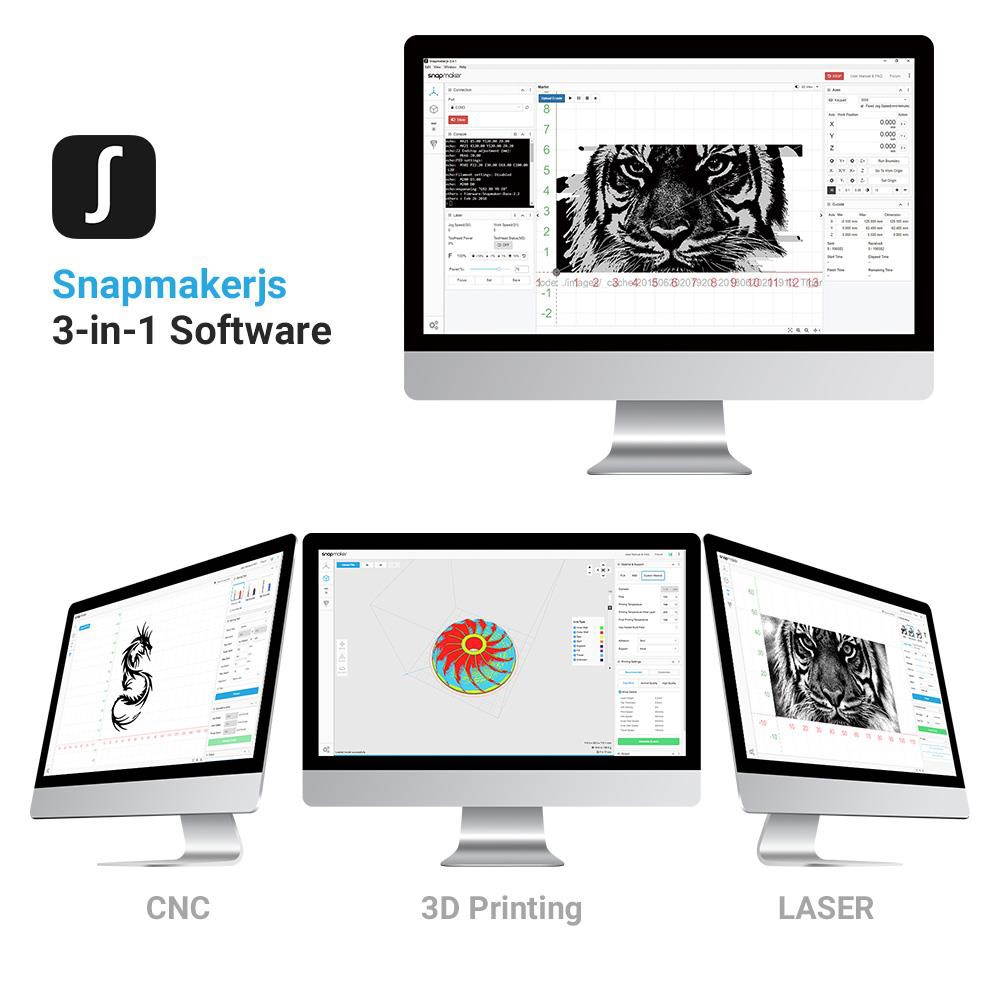 The Snapmaker 3-in-1 comes with its own, dedicated SnapmakerJS software. Intuitive and easy to use, the software can prepare your designs for printing, engraving or carving.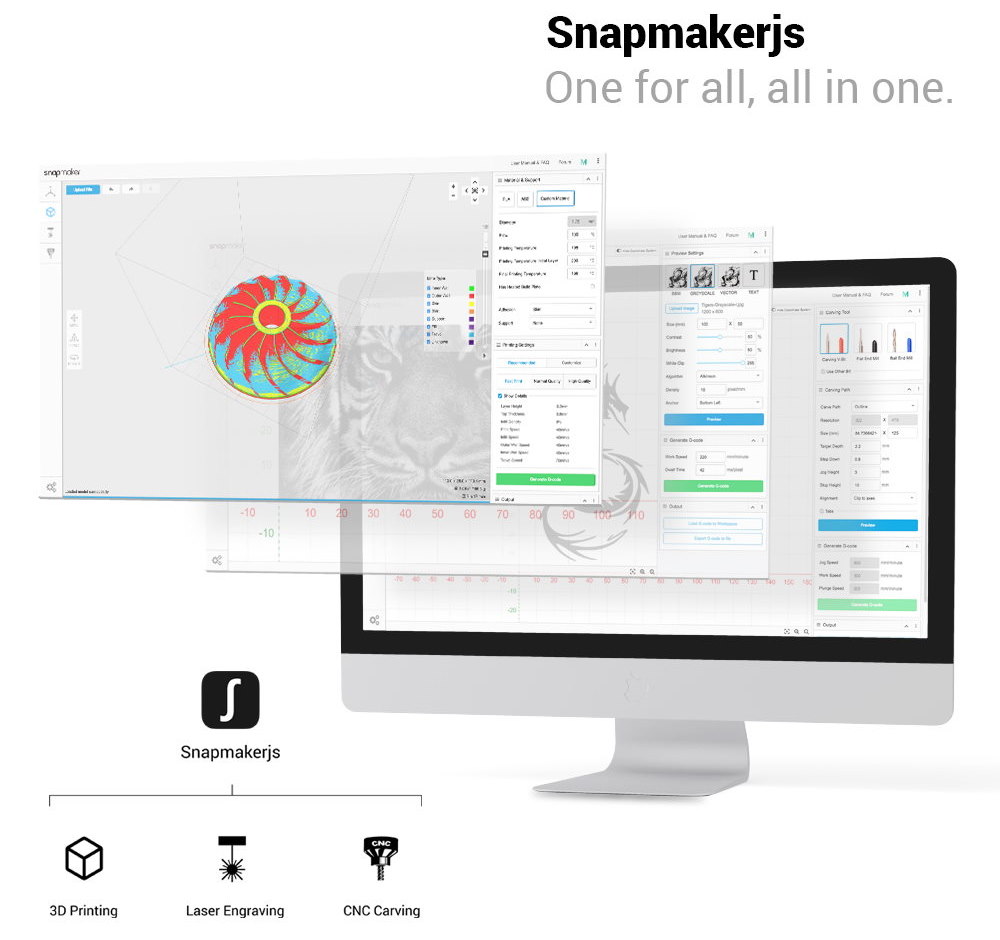 Extendable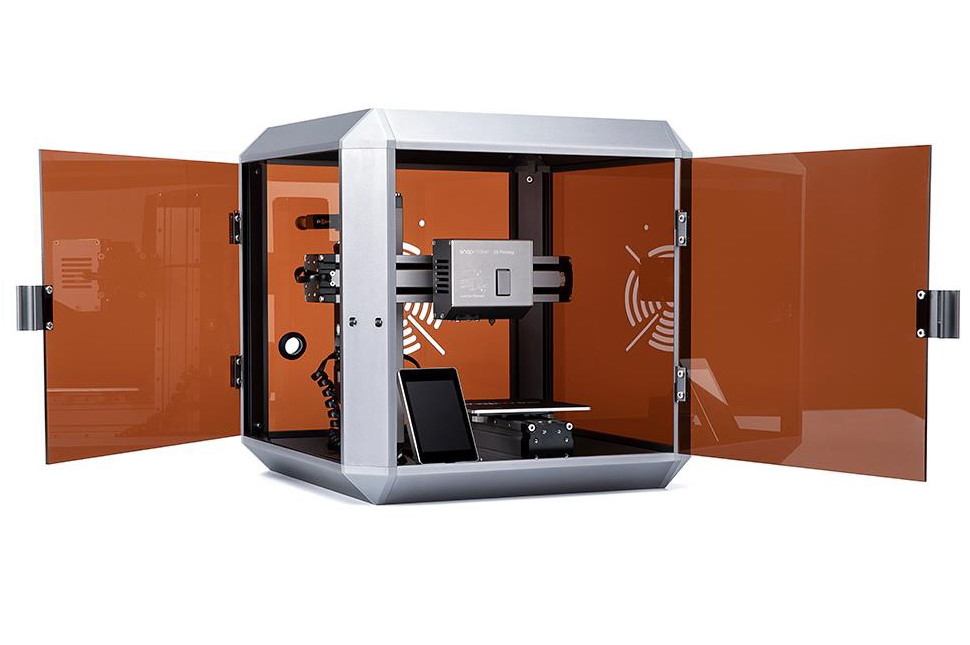 Want to make your Snapmaker kids-safe, or you just want to print with ABS filament? Add an enclosure and improve your printing, while keeping eyes, small hands and paws safe.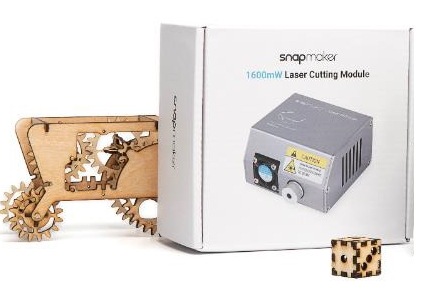 Turn the Snapmaker into a laser cutter by upgrading to a 1600mW laser module. Cut wood, leather, acrylic and more with speed and precision.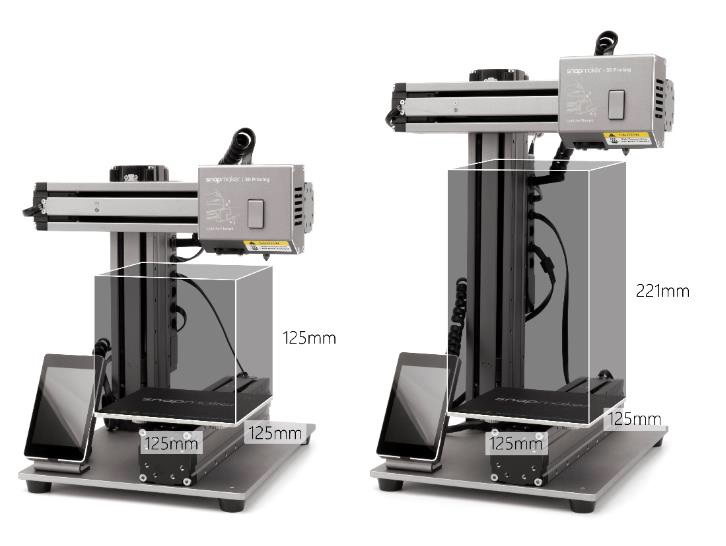 Print taller objects with the Z-axis extension module.
Data sheet
Printing Technology

Fused Filament Fabrication

Build Volume W x D x H (mm) // W x D x H (inch)

3D Printing: 125x125x125mm (4.9"x4.9"x4.9")Laser Engraving: 125x125mm (4.9"x4.9") CNC Carving 90x90x50mm (3.5"x3.5"x2.0")

Layer Thickness / Print Precision

50-300 microns

Heated Bed

Up to 80°C

Nozzle Diameter (mm)

0.4mm

Printing Speed

Up to 100mm/s

Filament Diameter (mm)

1.75mm

Wavelength

405nm

Printing Temperature

Up to 250°C

Weight

10kg

Material type

3D Printing: PLA, PETG, ABS Laser Engraving: Wood, Leather, Non-transparent Plastics, Fabric, Paper CNC Carving: Wood, Acrylic, PCB, CF Sheet

Dimensions

272x289x335mm

Special Features

3.5" Touchscreen

File Format

3D Printing: STL, OBJ Laser Engraving: SVG, JPEG, PNG CNC Carving: SVG, STEP, IGES, DWG, DXF

Connectivity

USB Drive, USB Cable

Printer Software

Snapmakerjs, Simplify3D, Cura

Software Compatibility

Windows, macOS

Input Voltage / Power

100-240v

Laser

200mW

Shipping Weight

10.2kg

Shank Diameter

3.175mm

Spindle Speed

19000rpm