Igus Iglidur® I170-PF 1.75mm
Iguldur I170-PF is a tribofilament designed for printing bearings and other parts that are subject to high wear environments. It has the best wear resistance of the Iguldur filaments range and is far superior to standard 3D printing filaments.
iMakr's Verdict
Tribology is the study of friction and governs the design of bearings and wear resistant parts. Igus specialise in the production of polymer bearings which are self lubricating and provide a higher contact area than ball bearings reducing part wear. The igus material is available in filament form for 3D printing, offering up to 50x more abrasion resistance than standard 3D printing filaments. Iguldur I170-PF has higher wear resistance than I180-PF but a slightly smaller operating temperature range than J260-PF.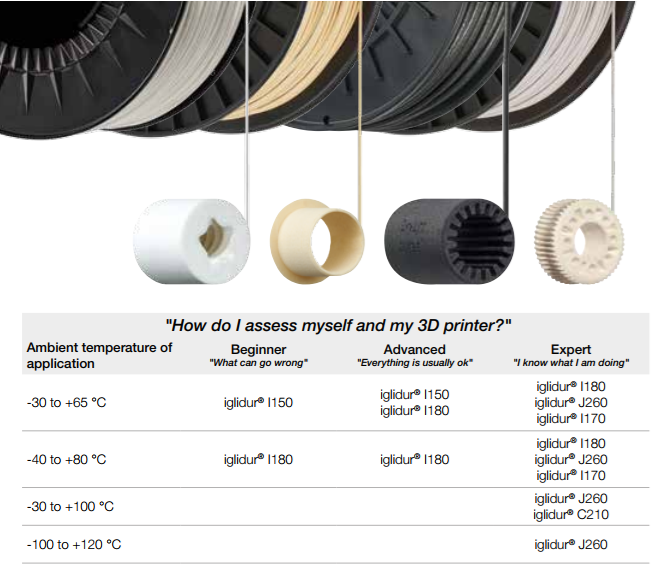 Properties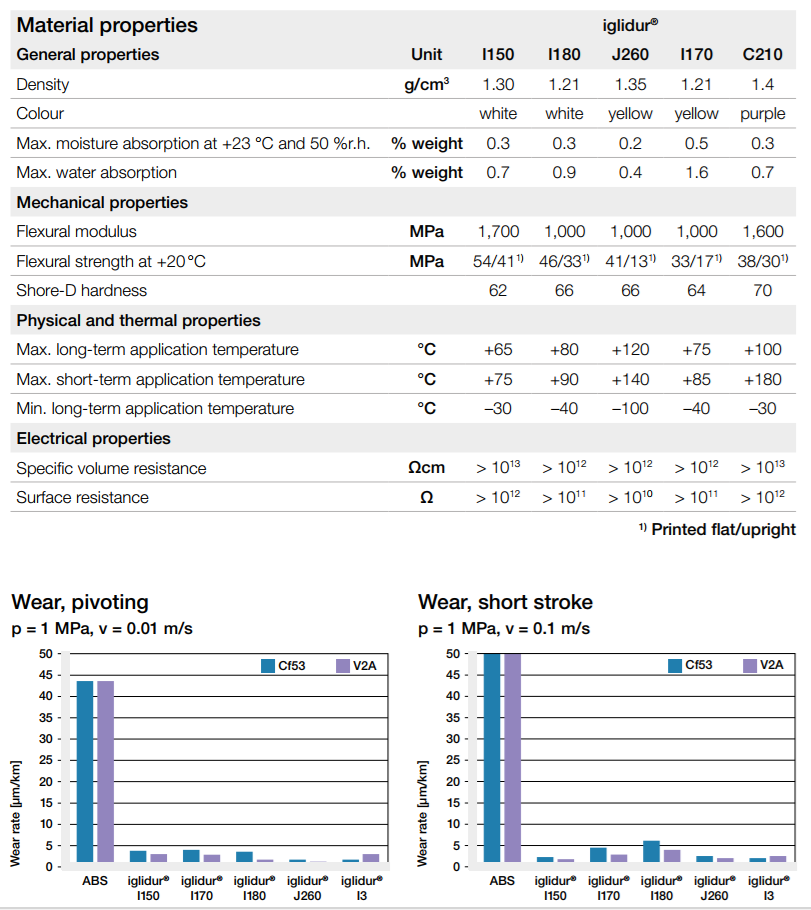 Data sheet
Filament Diameter (mm)

1.75 mm

Printing Temperature

250 °C

Weight

750 g

Bed Temperature

90 °C

Adhesion

BuildTak