MakerBot Method
MakerBot Method Performance 3D Printer - Bridging the gap between industrial and desktop 3D printing. The latest offering from MakerBot leverages Stratasys technology to bring industrial reliability and precision to your desktop.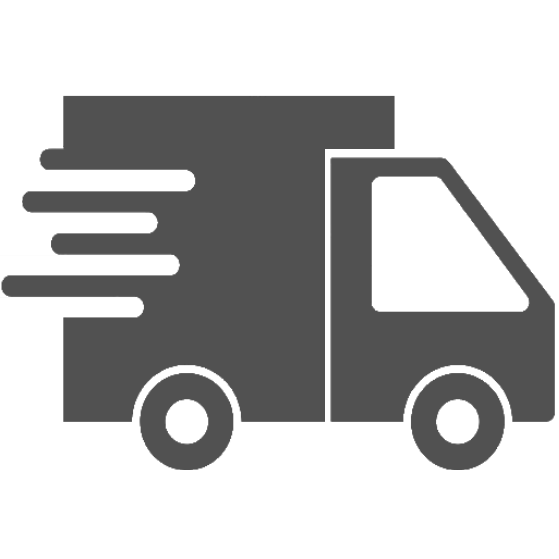 Free shipping on orders over $500 to mainland US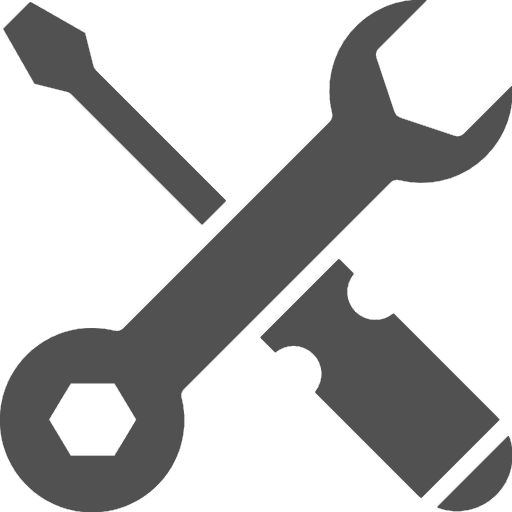 Free lifetime remote support on all products

MakerBot Method 3D Printer
The MakerBot Method 3D Printer allows you to manufacture industrial grade parts in advanced engineering materials. With Cleaver features such as the remote sensors, dual extruder and controlled heated chamber, the MakerBot Method will guarantee you part dimensional accuracy of ± 0.2mm (± 0.007in).
---
Heated Build Chamber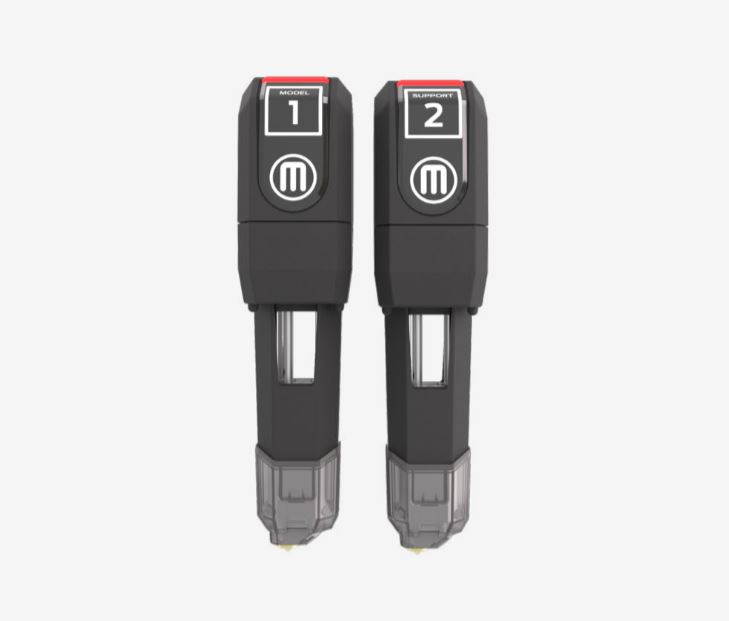 Dual Extruder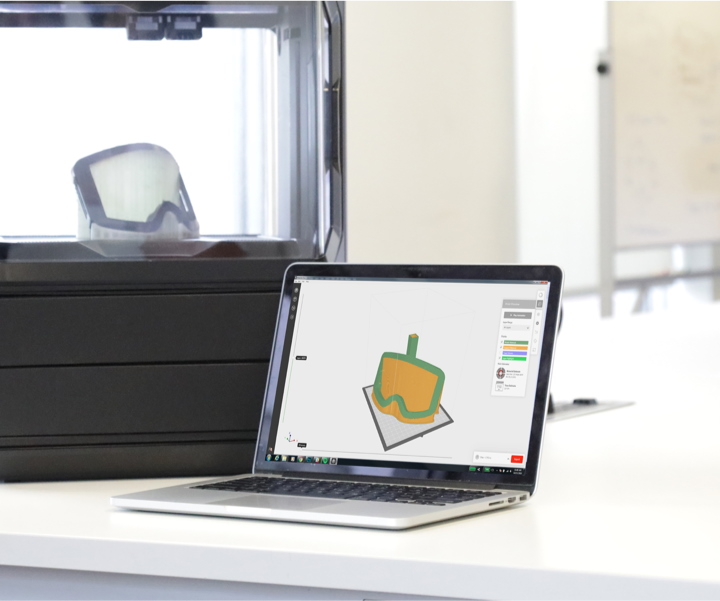 Remote Working
---
MakerBot Method
Rigid metal frame construction- A structurally-optimized metal frame runs the full length of the body to offset flexing. Less flexing means more consistent prints with better part accuracy and fewer failures.
Circulating heated chamber- Control the temperature up to 60°C and achieve the best material properties possible. The MakerBot Method heated chamber will produce stronger parts consistently in all three axis by recirculating heat on every layer.
Dual Performance Extruders- Perfect for speed and dimensional accuracy, each extruder features a sensor that detects and remotely alerts you when a material is running low or is jammed during the printing process. The 19:1 dual-drive gear ratio keeps material loaded and give reliable material extrusion.
Dry-Sealed Material Bay- Protect your materials from damage and keep them in an optimal environment in the dry-sealed material bay.
Clean Air System- Keep your work area safe with the newly developed Clean Air System which utilises a smart HEPA filtration system.
Stratasys SR-30 Soluble Supports- Use Stratasys SR-30 soluble supports to dissolve your part supports in a very mild NaOH solution, no need for hands-on, time consuming post processing.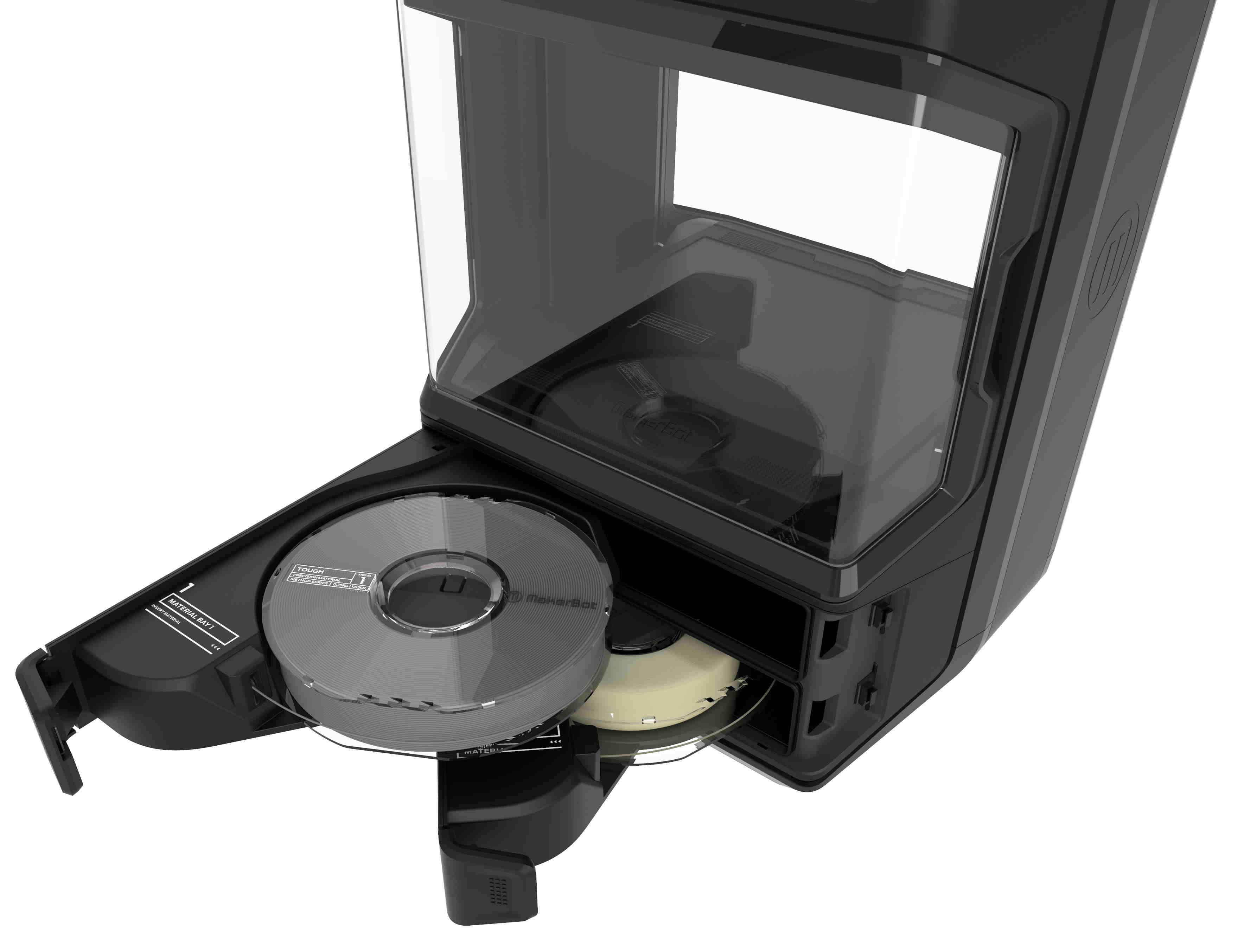 ---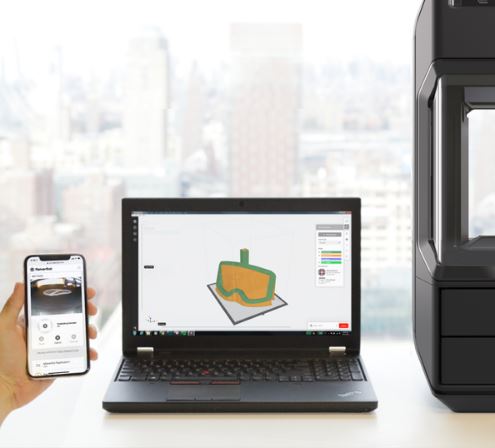 MakerBot Method Software
Open Materials Platform- Choose from a wide choice of MakerBot materials including Nylon Carbon Fibre, ABS, Nylon, PC-ABS and SR-30 or advance materials enables by the MakerBot LABS such as ABS Carbon, TPE (flexible), PETG ESD, and PC.
Guaranteed Part Accuracy-  MakerBot Method is the only printer in its class to guarantee finished part dimensional accuracy ± 0.2mm (± 0.007in). This allows you to print complex geometries and part assemblies with tight tolerances. 
Automate Your Workflow- Keep a constant workflow by remotely operating your machine from the MakerBot desktop and mobile apps. The on board camera allows you to monitor prints remotely. Also features automated material handling, build plate levelling, and extruder calibration.
---
---
For further information and advice on how MakerBot can benefit your business, please do not hesitate to get in touch with one of our advisors by calling the telephone number at the top of the page, or by clicking the button below and requesting a call-back:
Data sheet
Printing Technology

FDM

Build Volume W x D x H (mm) // W x D x H (inch)

Single extrusion: 190 x 190 x 196 mm // 7.5 x 7.5 x 7.75 in; Dual extrusion: 152 x 190 x 196 mm // 6.0 x 7.5 x 7.75 in

Layer Thickness / Print Precision

0.02-0.4mm

Nozzle Diameter (mm)

0.4mm

Printing Speed

Up to 500mm/s travel speed

Filament Diameter (mm)

1.75mm

Weight

29.5 kg / 65 lbs

Material type

Tough PLA, Precision PLA, PETG, PVA

Platform Levelling

Assisted Levelling

Dimensions

437 x 413 x 649mm // 17.2 x 16.3 x 25.6 in

Special Features

Touch screen, Monitoring camera, Material detection, Jam detection, Calibration sensors

Heated Chamber

Up to 60°C

File Format

.makerbot, .stl, .sldprt, .sldasm, .ipt, .iam, .iges, .igs, .step, .stp, .CATPart, .CATProduct, .obj, .prt, .par, .asm, .wrl, .x_t, .x_b

Connectivity

USB Drive, USB, Ethernet, Wi­Fi

Printer Software

MakerBot Print, MakerBot Mobile

Software Compatibility

Windows | Mac OS

Build Platform

Spring steel with grip surface