PEKK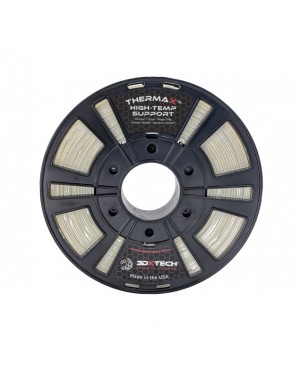 CarbonX CF PEKK-A by 3DXTech is a carbon fibre-filled material that has properties comparable to PEEK, but is significantly easier to print. A great PEEK alternative which is ideal for industries such Automotive, Aerospace and Gas + Oil.
One of the PAEK family of high-performance polymers, ThermaX PEKK-A by 3DXTech has a lower processing temperature than PEEK which makes it easier to print, and after annealing can display even better mechanical, thermal and chemical resistance properties.
3DXTech ThermaX HTS is a break-away support material which has been designed for use with high temperature filaments such as PEEK, PEI and PPSU.