Shining3D Aoralscan 3
Shining3D Aoralscan 3 intraoral scanner is suitable for clinical indications range spans, general restorations, implants and orthodontics. The Aoralscan 3 is 30% faster and 30% more accurate that the previous models.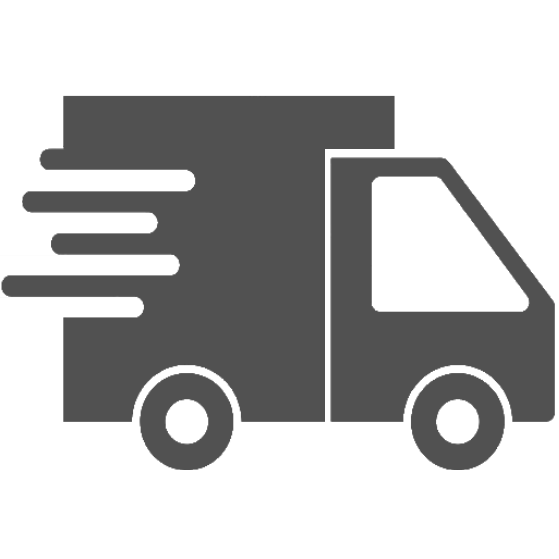 Free shipping on orders over $500 to mainland US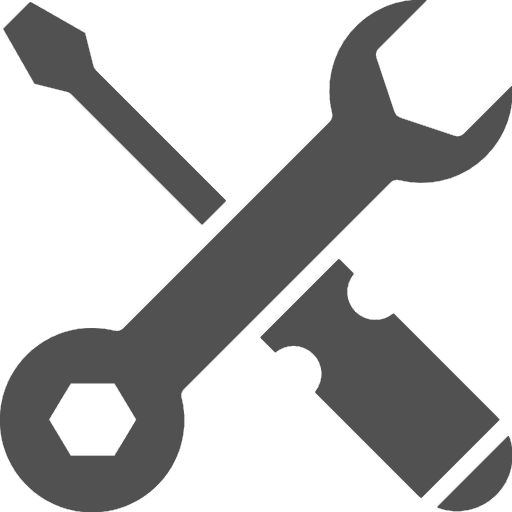 Free lifetime remote support on all products

Shining3D Aoralscan 3 Intraoral 3D Scanner
The Shining3D Aoralscan 3 is a non-contact scanner that features fast scanning speed and high accuracy. With a deep scan depth of up to 22mm, the Aoralscan 3 is suitable for various clinical scenarios. Two tip sizes of standard and mini to fit adult and child patients, both with Shining3D's innovative anti fogging technology. The Aoralscan 3 can be sterilised in a autoclave up to 100 times assuring a safer and more comfortable experience. Ergonomically optimised to be as comfortable to hold and operate as possible, weighing only 240g with one button control, the Aoralscan 3 will speed up and simplify your 3D scanning process.


---
Monitor Sensing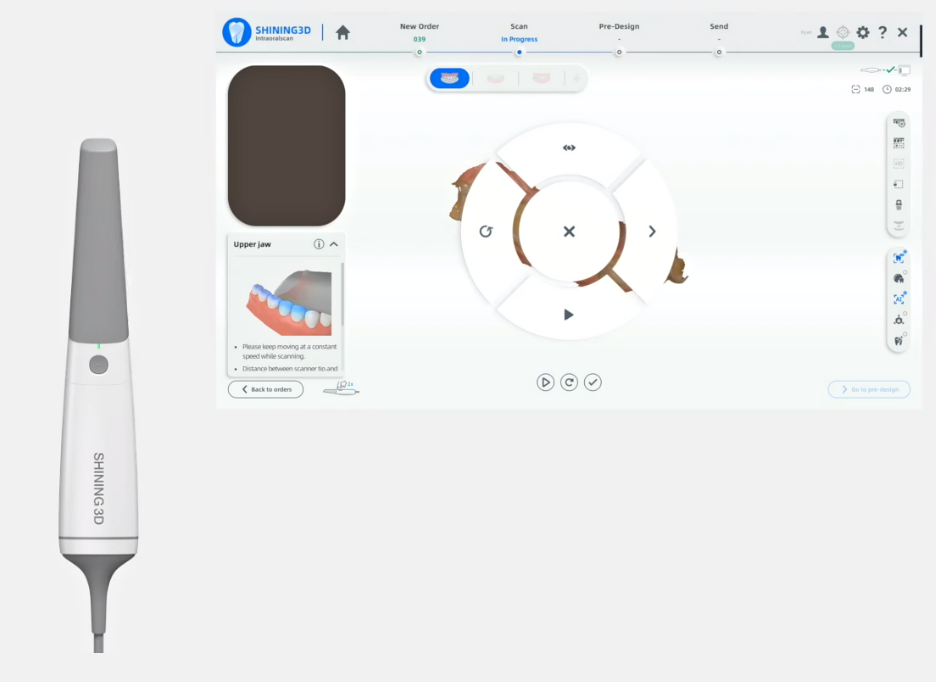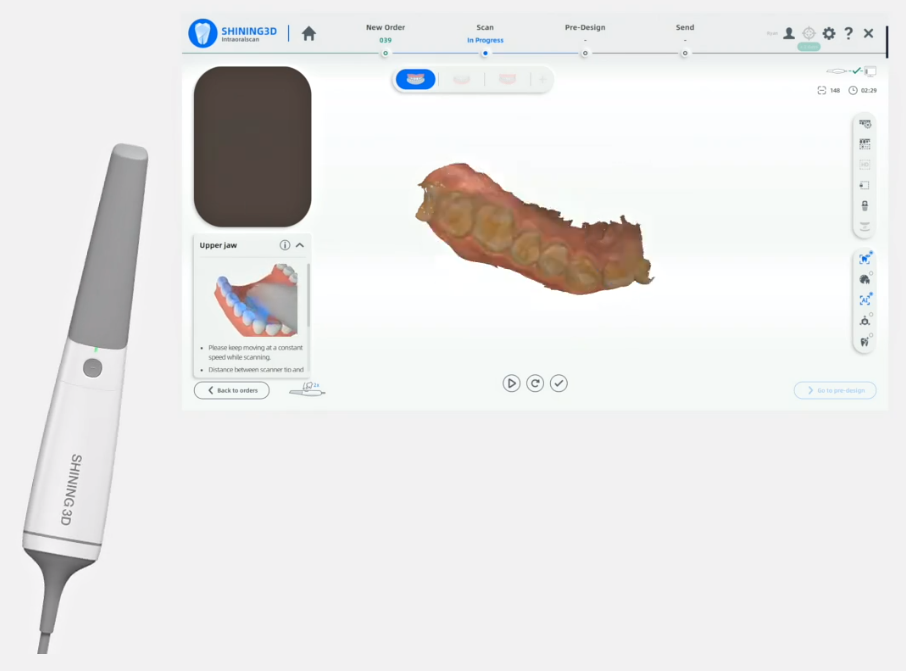 Minimal contact with your computer is required while operating the scanner, this makes for a cleaner and more efficient scanning experience for both patient and dentist.
---
Ai Scan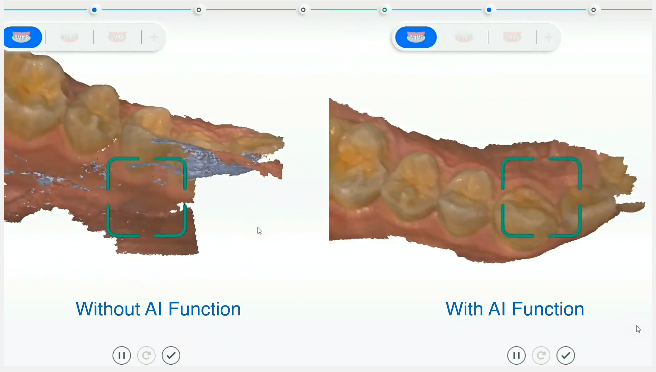 Automatically identify and filter out unnecessary soft tissue data, resulting in a faster and cleaner scanning process.
---
30% More Accurate & Faster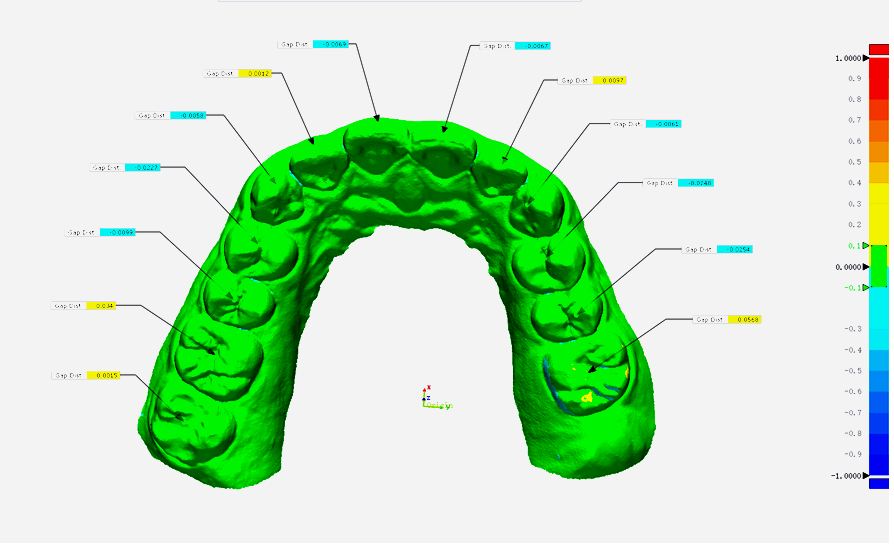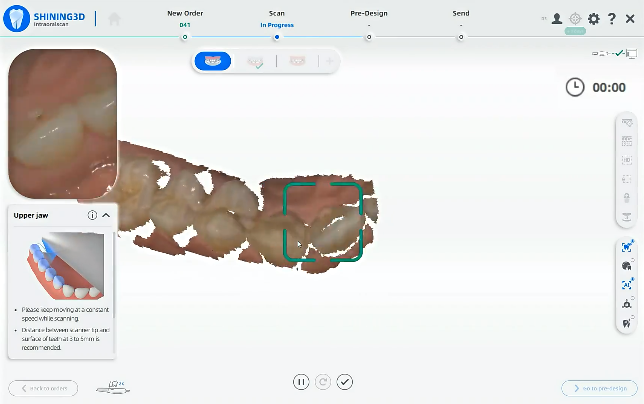 The Aoralscan 3 is 30% more accurate and 30% faster. Scan a full arch in 1 minute thanks to optimised algorithms and imaging mechanisms.
---
Intelligent Software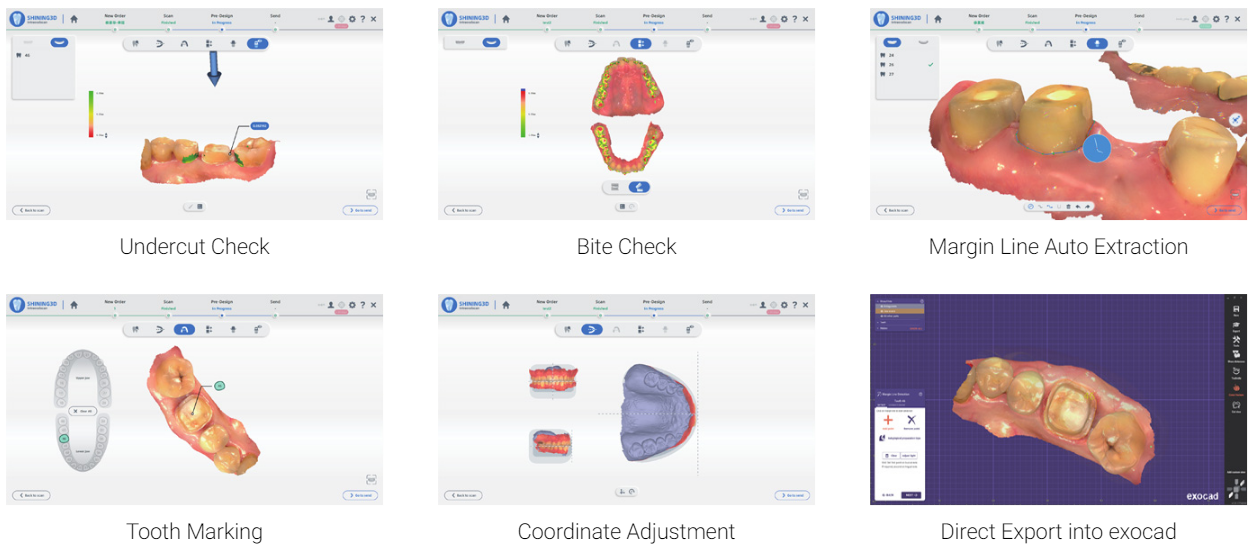 Clinical Toolkit- Designed to assist dentists to evaluate and pre-design the scanned data in clinic.
Cloud platform- Shining3D's cloud data platform allows the transmission of data easily, simplifying the data transfer and communication between clinic and lab.
---
Applications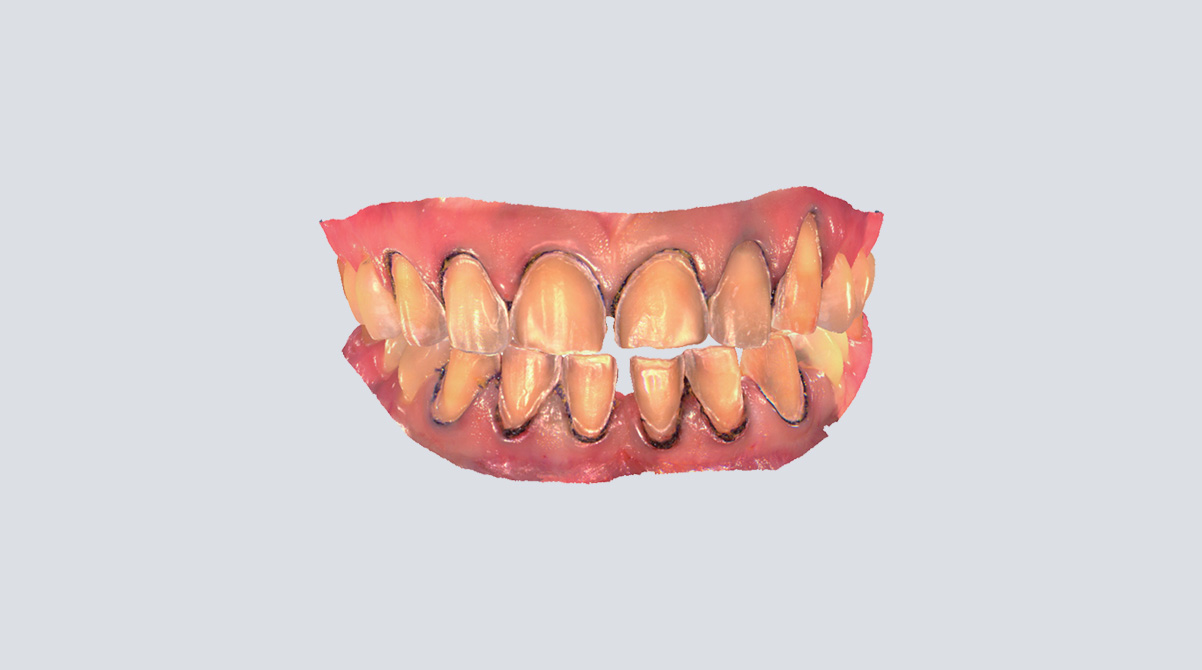 Veneer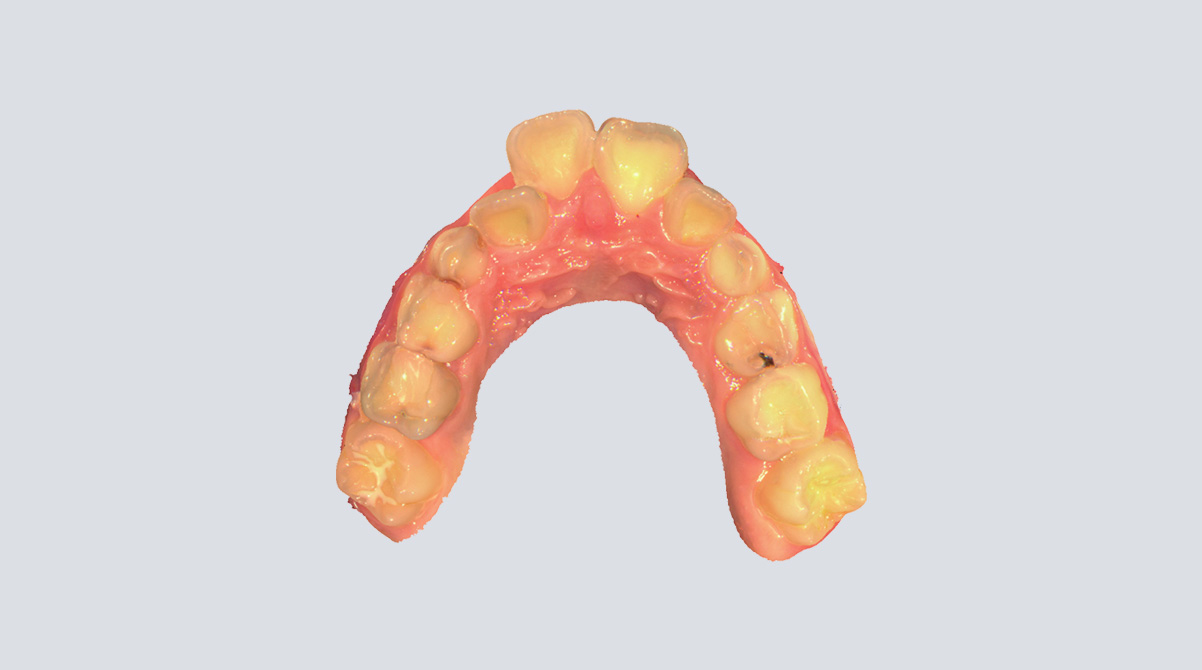 Paediatric Dental Care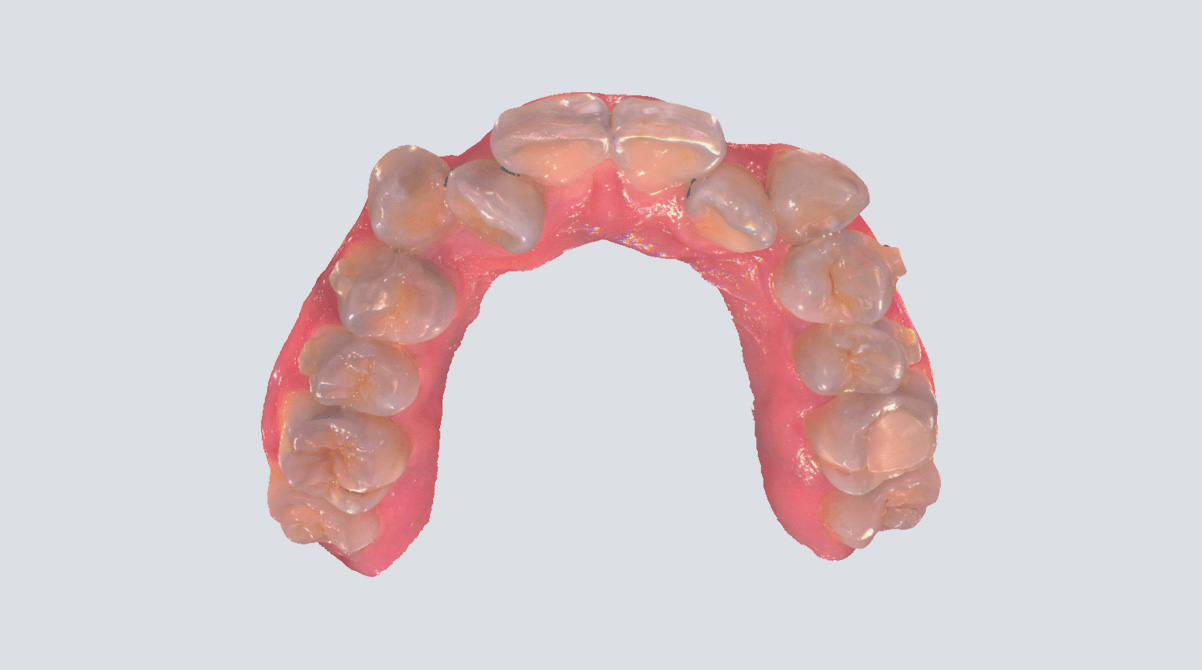 Orthodontics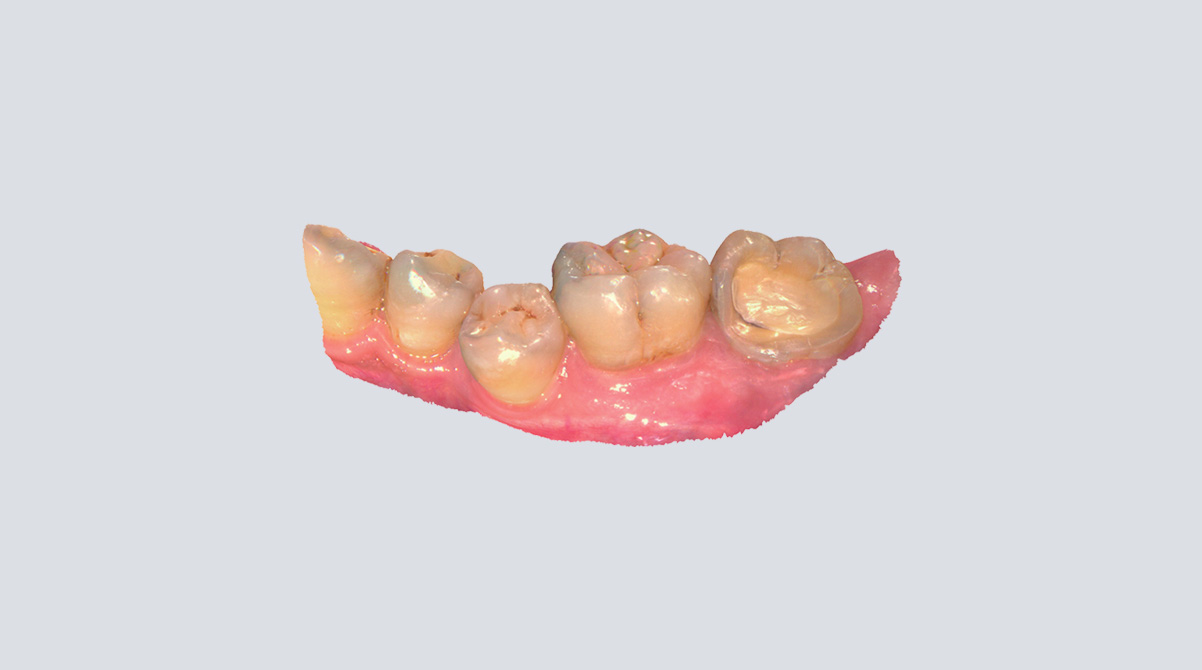 Inlay-Onlay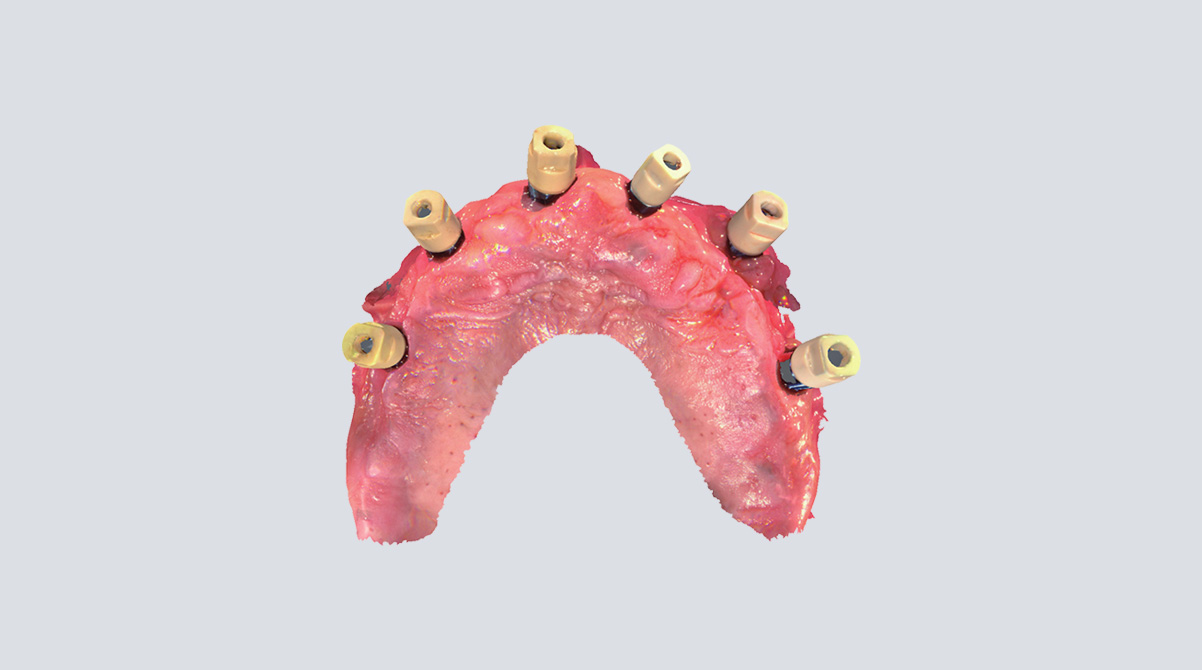 All on 6 Implant
6 Unit Bridge
---
For further information and advice on how Shining3D Dental 3D Scanners & Dental 3D Printers can benefit your business, please do not hesitate to get in touch with one of our advisors by calling the telephone number at the top of the page, or by clicking the button below and requesting a call-back:

Data sheet
Weight

240 ± 10 g (without cables)

Scan size

Standard scanner tip: 16 mm × 12 mm × 22 mm Mini scanner tip: 12 mm × 9 mm × 22 mm

Dimensions

281 mm × 33 mm × 46 mm

File Output Format

STL, OBJ, PLY

Operating System

Windows 10 Professional (64-bit) or later versions of Windows operating systems

Power Input

12V DC/3 A