Back

3D Printers

Browse By Brand

iMakr works with the biggest names in additive manufacturing. Browse by manufacturer here.

3D Scanners

3D Scanners By Application

Consumables

SLS Powder by Brand

Parts & Accessories

Software

Sale

View our currently discounted items.

Buy ex-demo and used products which have been reconditioned by our engineers.
Shining3D Aoralscan
Create ultra-high quality dental scans with the Aoralscan 3D dental scanner by Shining 3D. Achieve accurate and reliable results in digital dentistry with Shining 3D's proprietary AI scanning software. 
The Aoralscan intraoral scanner by Shining3D provides a streamlined solution for chair-side dental scanning. Using an innovative AI function, the Aoralscan scanner optimises data captured through video-based scanning at 15fps to create realistic dental scans with minimal post-scan processing. With access to Shining 3D's Cloud platform and the Clinical Toolkit, communication between dental clinics and labs has never been easier. Use the Aoralscan scanner within a wide variety of dental applications including dental implant restoration, orthodontic applications, and many more. 
Intelligent Software
The Aoralscan by Shining 3D is equipped with self-developed intelligent software designed to automatically identify unwanted scanning artefacts for data optimisation.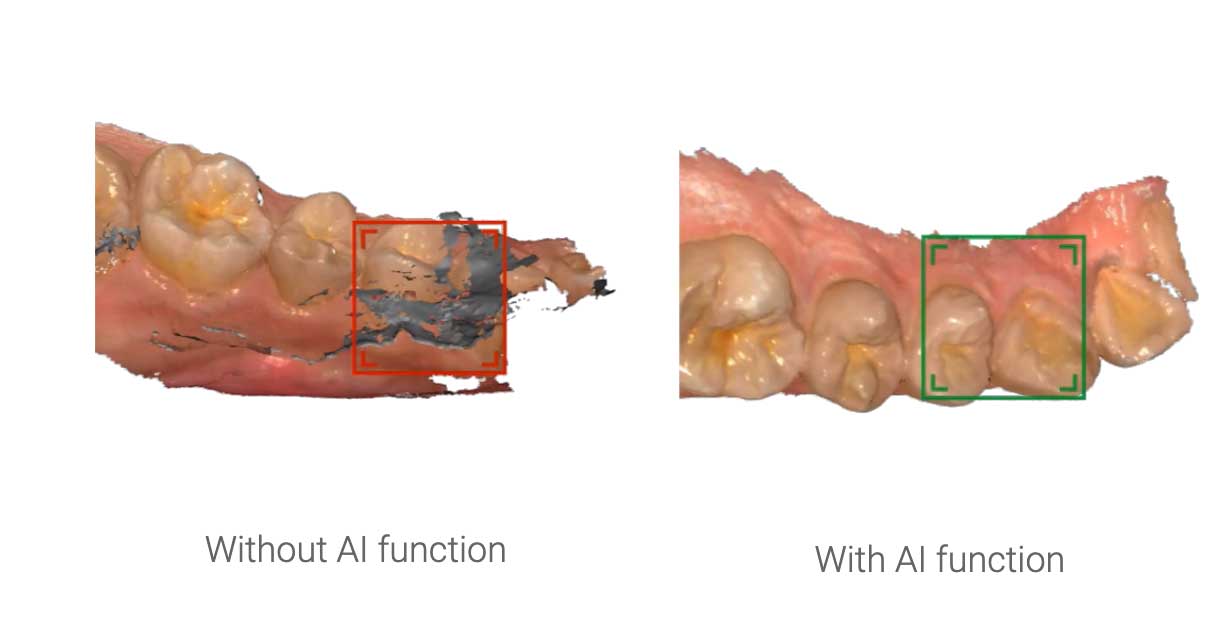 ---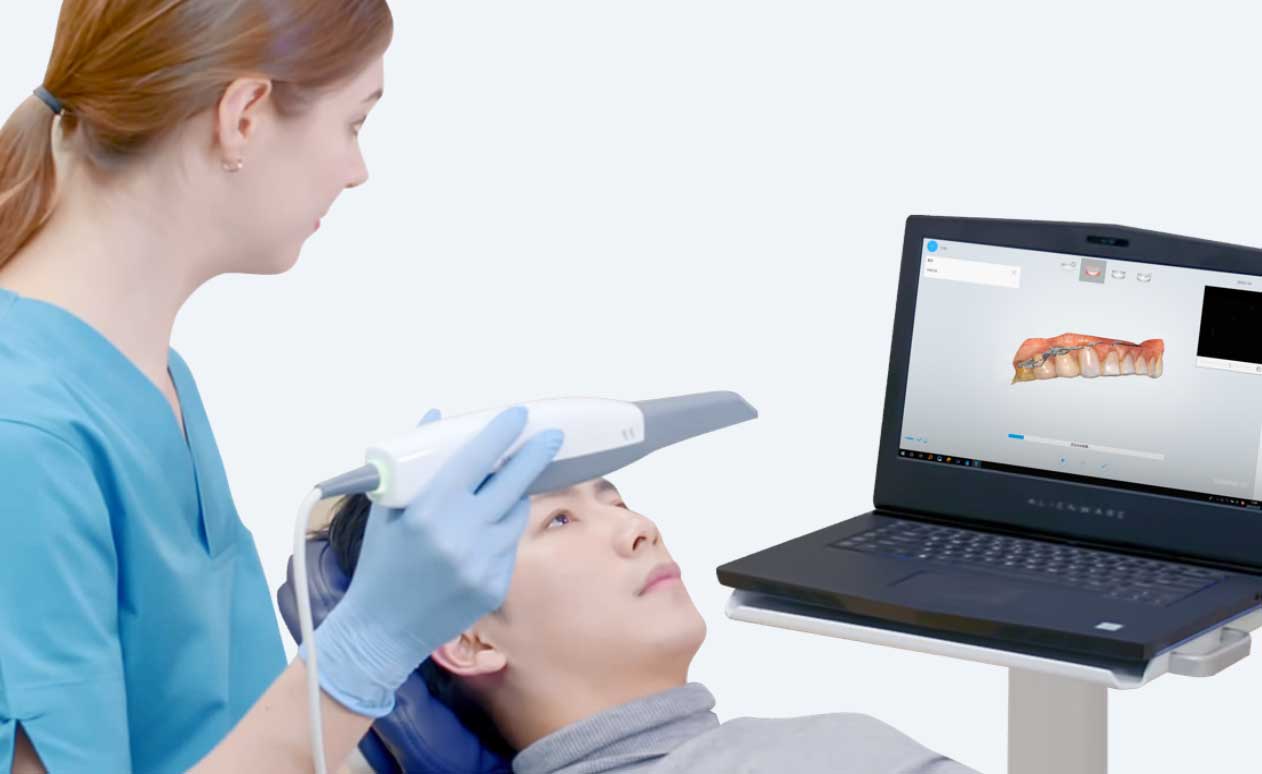 Motion Sensing Scanner
Complete the scanning process without the hassle of controlling the device through your PC. Simply move the scanner to give commands, increasing ease of use and provides increased control in clinical settings. 
---
Scan Retracing
Easily rescan missing areas, fill in holes, and smoothly align data with Aoralcan's automatic retracing function.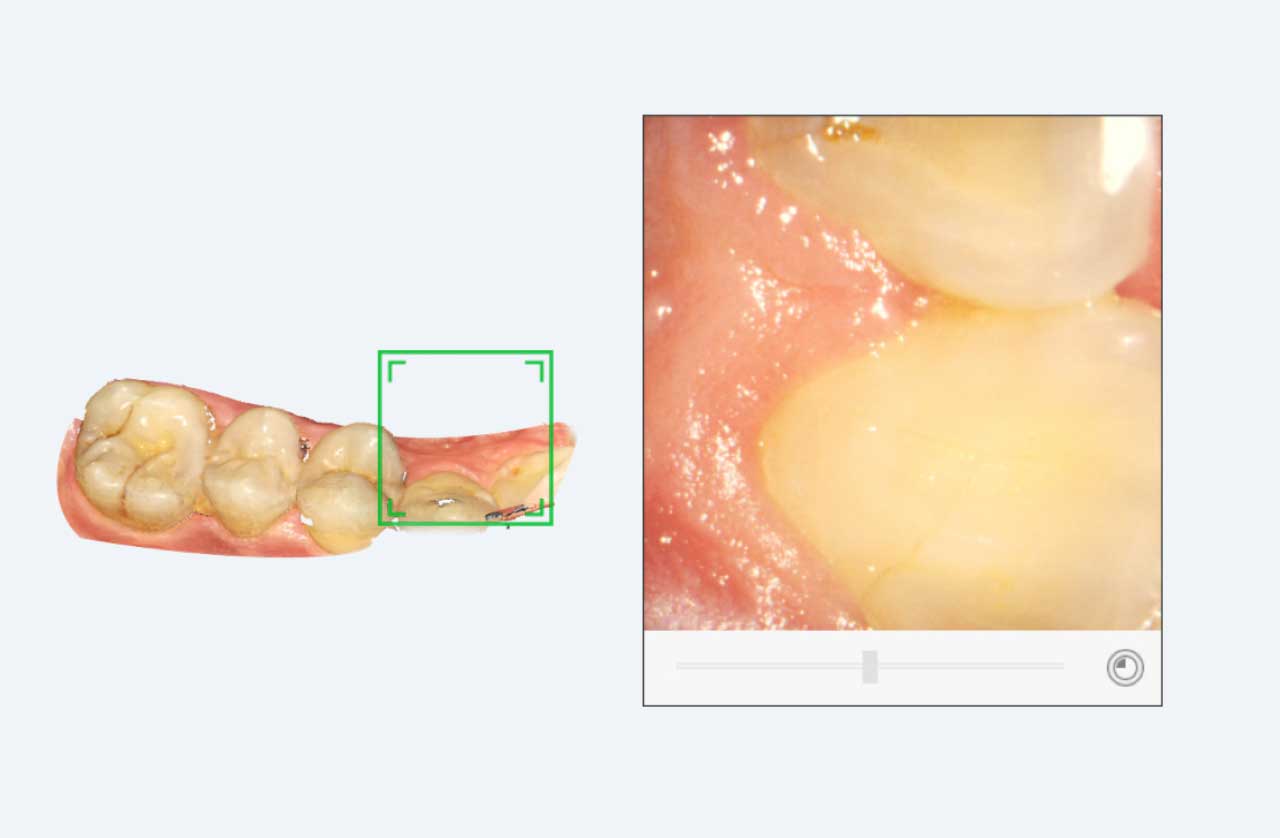 ---
Clinical Toolkit
Shining 3D's clinical toolkit allows users to easily evaluate scanned data within the clinic, with functions such as adjusting coordinates, extracting margin lines, checking underbites and undercuts, and many more functions. The clinical toolkit helps to create effective and time-saving communication between clinics and dental labs, ensuring you receive high quality designs and restorations.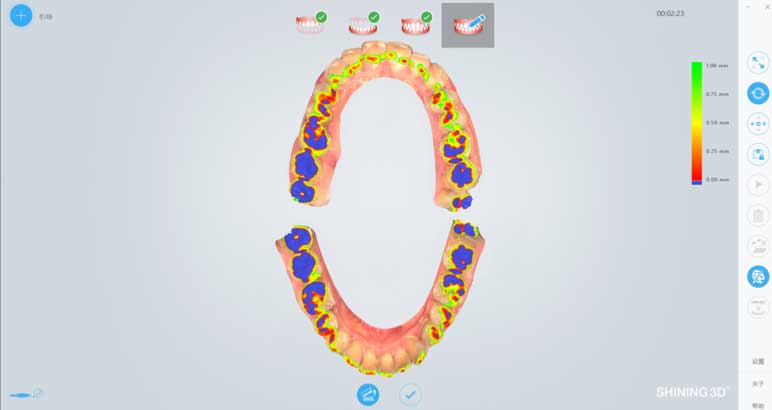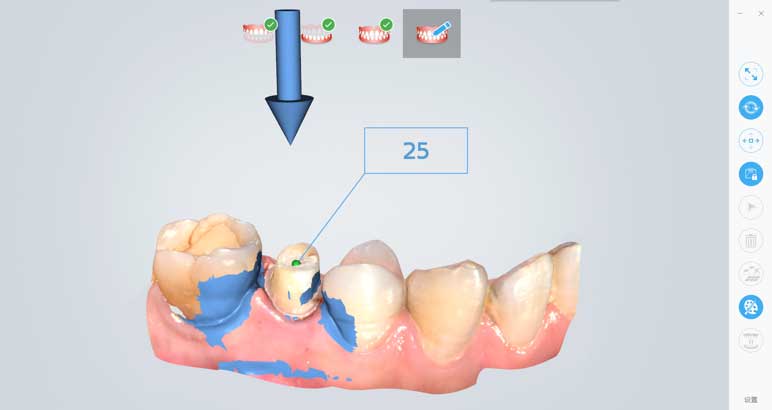 ---
Cloud Platform
Shining 3D's cloud sharing platform provides users with easy data transmission for convenient tracking of orders and streamlining clinic-lab communication. 
Universal Applications
Aoralscan is designed for versatility in dentistry, including implant restoration and orthodontic applications, providing a smooth user experience for chair-side dentistry or in a dental laboratory. 
---
Recommended PC Requirements
| | |
| --- | --- |
| CPU |      Intel Core i7-8700 or higher |
| RAM |      16GB or more |
|  Hard Drive |      1 TB SATA Hard Drive (7200 RPM, 6.0 Gb/s) or higher |
| GPU |      NVIDIA® RTX 2060 6GB DDR3 or higher |
| Operating System |      Windows 10 Professional (64-bit) or later versions of                 Windows operating systems |
| Screen Resolution |      1920x1080, 60 Hz or higher |
| VO Ports |      More than 3 Type-A USB 3.0 (or higher) ports |
---
For further information and advice on how Shining3D scanners and printers can benefit your business, please do not hesitate to get in touch with one of our advisors by calling the telephone number at the top of the page, or by clicking the button below and requesting a call-back: