Sinterit Flexa Black Powder 2kg
Flexa Black powder is a TPU based powder for making flexible parts on the Sinterit SLS 3D Printer. Despite being a flexible material, the Flexa Black Powder is hard and resistant to inter alia chemical agents. It has similair properites to rubber; possesing good formability and suppresses hits and shocks well.
iMakr's Verdict
Sinterit Flexa Black Powder is a high quality TPU powder used for making flexible parts using laser sintering. By combining this with the Sinterit Lisa SLS 3D printer complex parts can be created with no support material. Create prototypes or flexible parts and objects for your projects.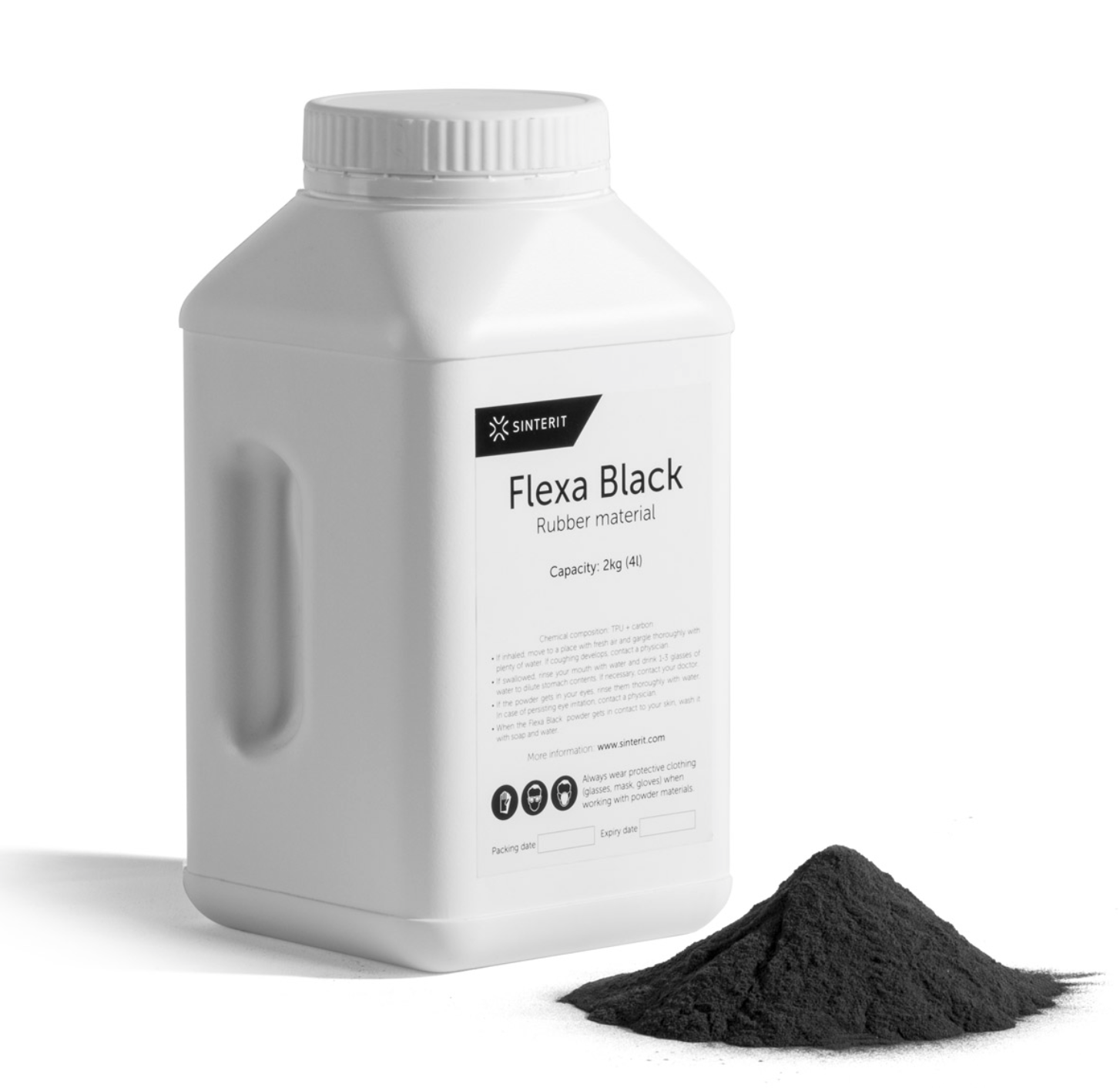 Key Features
Flexa Black powder is a TPU based powder for SLS printing.
The powder produces parts that are black in colour.
Appropriate safety equipment must be worn when handling the powder, this includes: gloves, goggles & a mask.

Key Properites

Granulation: 

20-105 μm

Tensile Strength (Sturdy under stress) 4,5 (MPa) 
Elongation at Break XY: 55%
Hit's suppressing: 100%
Chemical resistant
Elasticity: Full returns to its initial position
Data sheet
Colour

Black

Powder Diameter

20 - 100 microns

Weight

2 kg

Material

Thermoplastic Polyurethane Elastomer

Material type

TPU powder

Manufacturer

Sinterit