Sinterit Lisa Pro Full Pack
The Sinterit Lisa Pro is a benchtop SLS 3D printer capable of producing industrial, high quality prints in a new larger build space and a Nitrogen Chamber enables the ability to experiment with other materials.

The official distributor and authorised service centre since 2016, iMakr offers premium online and telephone support as well as in-depth training and sample prints so we can ensure you are getting the most out of your Sinterit Lisa printer to drive business.

Included in the full pack:

Sinterit Lisa Pro Printer
Sandblaster
Powder Sieve
Accessories
4kg PA12 Print Ready Powder
10kg PA12 Fresh Powder
4kg Flexa Bright Powder
Care Plan (optional)
FREE SHIPPING

More industrial possibilities brought to the desktop from the Lisa Pro


The full pack contains all elements you need to facilitate the printing process. The powder sieve is a machine dedicated to sieve any used powder. The Lisa Pro is a highly intuitive industrial machine that can produce some of the highest quality finished prints. The SANDBLASTER is used in post processing of parts, where it cleans and smooths the prints surface.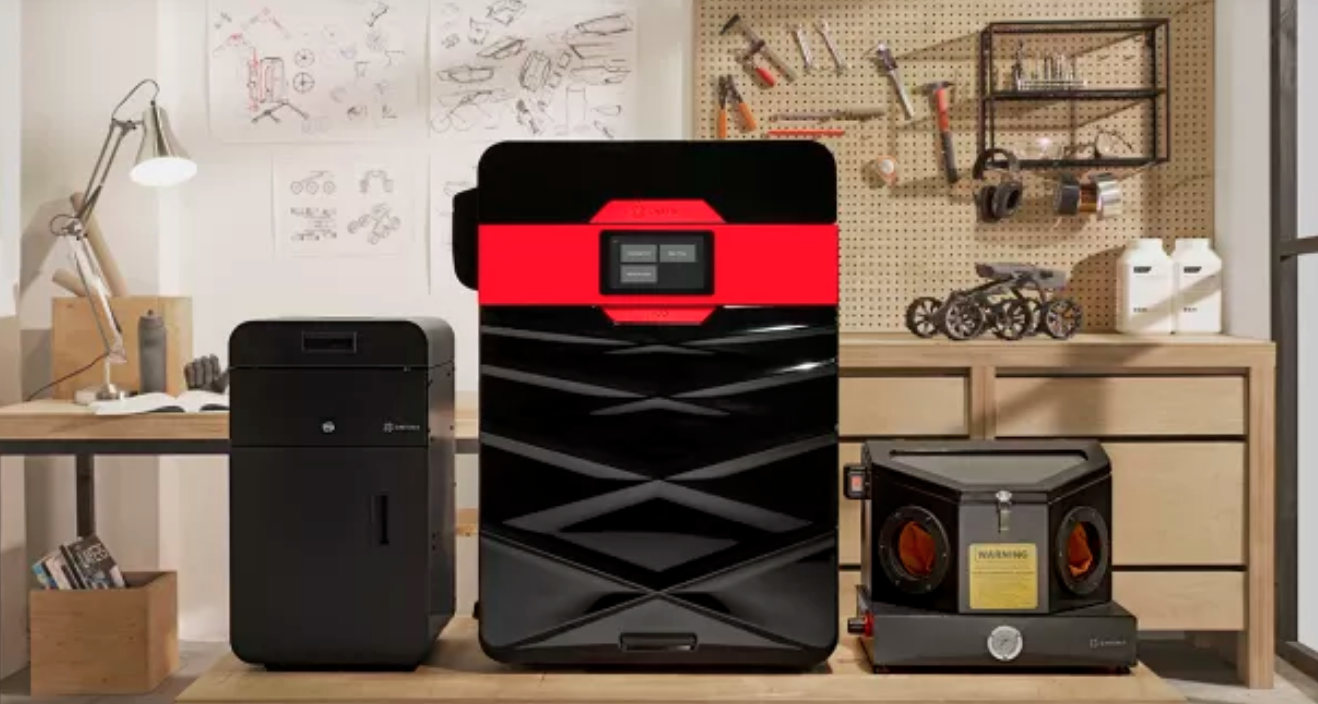 ABOUT THE LISA PRO:
The Lisa Pro is a powerful new machine that brings bigger, industrial parts to the desktop. Print completely without supports in surgeon precision detail for all prototypes, products, and models. Thanks to its Nitrogen Chamber, the Lisa Pro allows users to experiment with a completely new range of materials while still being compatible with PA12 smooth, PA11, Flexa Black, and Flexa Grey.

How does SLS technology work?
Using Selective Laser Sintering technology, powder is loaded into a feed bed and spread layer by layer onto the build platform. The build chamber is heated to warm the powder, and a laser etches the powder in a similar way to SLA. The powder holds the print in place, removing the need for support material, and increasing the design freedom of the part.


KEY FEATURES:
Surgeon-like precision: 0.1 mm Min. detail size on objects
Bigger build size: Size does matter when you can print up to up to 316 mm diagonally
Sleek and aesthetic design: Keeping the black and red theme, the Lisa Pro fits in nicely with your workbench
Durable, moveable parts: 41 MPa Tensile Strength with no supports needed in one piece; ready for use off the printer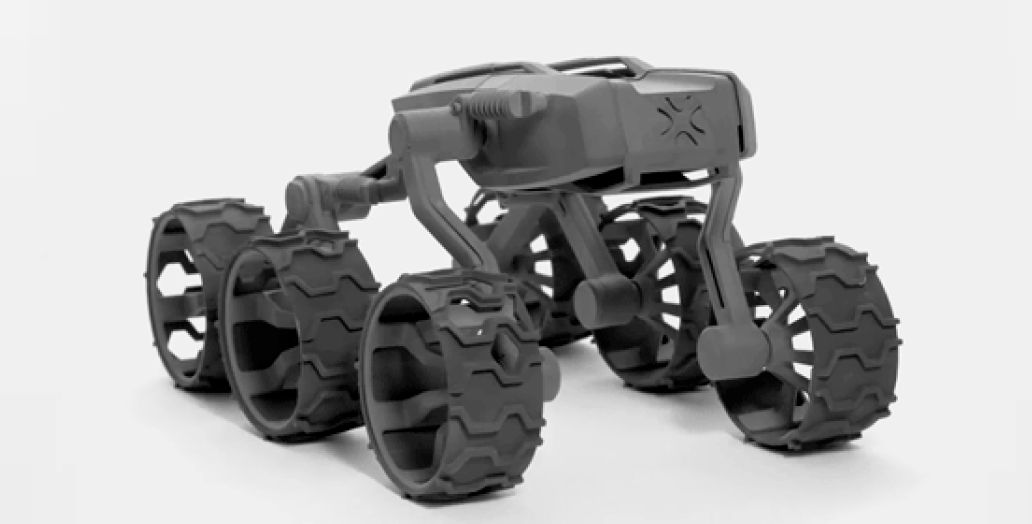 Experimental Nitrogen Chamber: Allows users to create and experiment with different materials. Required for printing Onyx PA11.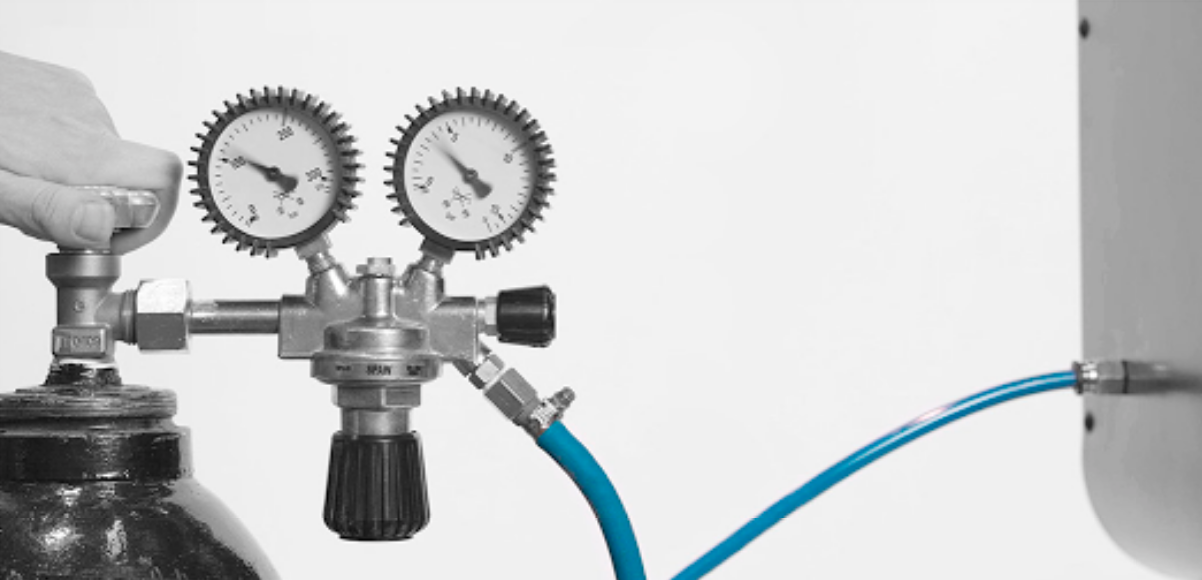 New Software: Sinterit Studio 2019 is a smart and simple dedicated software for preparing your models for printing. Advanced version included with the Full Pack.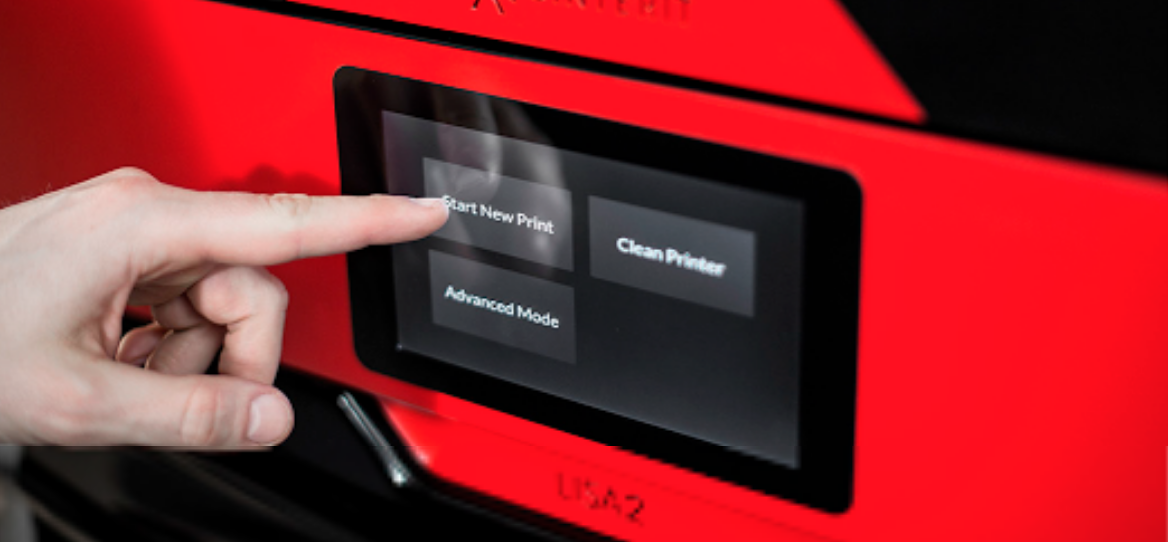 Included in the Lisa Pro Full Pack:

Sinterit Lisa Pro:

The Sinterit Lisa Pro desktop SLS 3D printer.

4kg PA12 Print Ready Powder:

PA12 Nylon powder ready to be placed into the Lisa Pro and start printing.

Sandblaster:

For cleaning and smoothing prints during post-processing.

10kg PA12 Fresh Powder:

Virgin powder for refreshing used powder after printing.

Powder Sieve Machine:

Removes the hassle of processing used powder and refreshing with Fresh powder.

4kg Flexa Bright Powder:

Bright TPU material for printing flexible parts. Can be dyed to different colours.

Sinterit Studio 2019 Advanced Software:

The full Sinterit Studio software with full access to printing parameters and profiles for all Sinterit powders.

Care Plan (Optional):

For added peace of mind. If the machine requires repair at a service centre, we will arrange to have your parts printed for you to minimise downtime.
Printing Recommendations:
Gloves and a respirator are required for working with powdered plastic.

Parts require cleaning after printing, this can be done using an air compressor and blow gun, sandblasting or brushes and metal tools.

Sand blasting can be used to clean parts but may destroy fragile parts.

Printed parts may be very delicate if they are too thin.

Printed parts may warp due to cooling if printed parallel to the print bed, rotate parts to avoid this.

Some powder can be reused using a sieve, but printing with old powder may cause weak brittle prints if it is not refreshed properly.
Data sheet
Printing Technology

SLS

Recommended min. wall thickness

from 0.4 mm (0.015 in.)

Colour

Black/Red

Weight

90kg (198lbs)

Material

Refresh ratio: from 0-50% depending on the material

Material type

Powder PA11, Powder PA12 smooth, Powder Flexa black, Powder Flexa gray, Nitrogen use materials

Z-axis Layer Thickness

[min-max]: 0.075-0.175 mm (0.003-0.007in.)

Dimensions

690 x 500 x 880 mm (27.1 x 19.7 x 34.6 in.)

Special Features

LCD capacitive colour screen, Built-in camera

Build Plate

150 x 200 x 260 mm (5.9 x 7.9 10.2 in.)

Diameter Tolerance

from 0.5mm (0.019 in.)

XY Positioning Accuracy

from 0.05 mm (0.02 in.)

Printer volume WxDxH (mm) // WxDxH (inch)

[Max Diagonally]: 316mm (12.4 in)

File Format

STL, OBJ, 3DS, FBX, DAE, 3MF

Connectivity

Wifi, USB port

Printer Software

Sinterit Studio 2018