The PotterBot 10 Pro features a hybrid stepper motor for faster extrusion speeds with higher output, meaning your ceramic creations will be ready in less time. This ceramic printer is ideal for professionals with projects that range in size given the PotterBot 10 Pro's increased extruder capacity of 2000ml. Equipped with multiple nozzles diameters, the PotterBot 10 Pro is versatile and customisable to your ceramic printing needs. Featuring a wireless full-web interface controlled over WiFi, you can now upload files and control your ceramic printer from multiple devices at the same time.
---
PotterBot 10 Pro features
Comes with two 2000ml extruders
Direct extrusion technology for seamless extrusion of full-body clay
Set of 4 anodised aluminium nozzles in a range of sizes, from 3, 4, 5, and 6mm
Maximum printing speed of 7.9 inches per second
Printing envelope of 415 x 405 x 500mm
Full control through web interface, no apps or software installation necessary.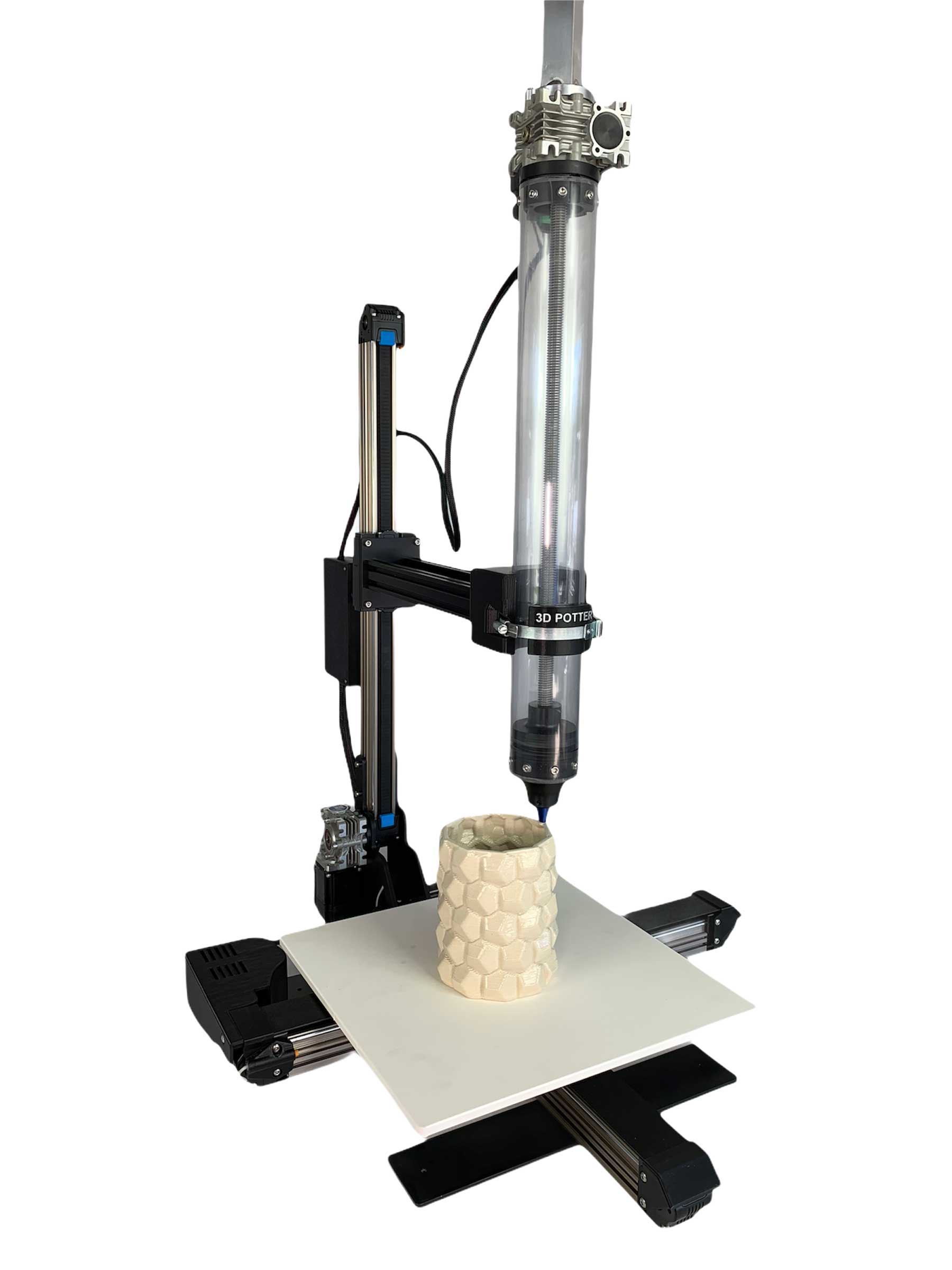 ---
 Extruder Set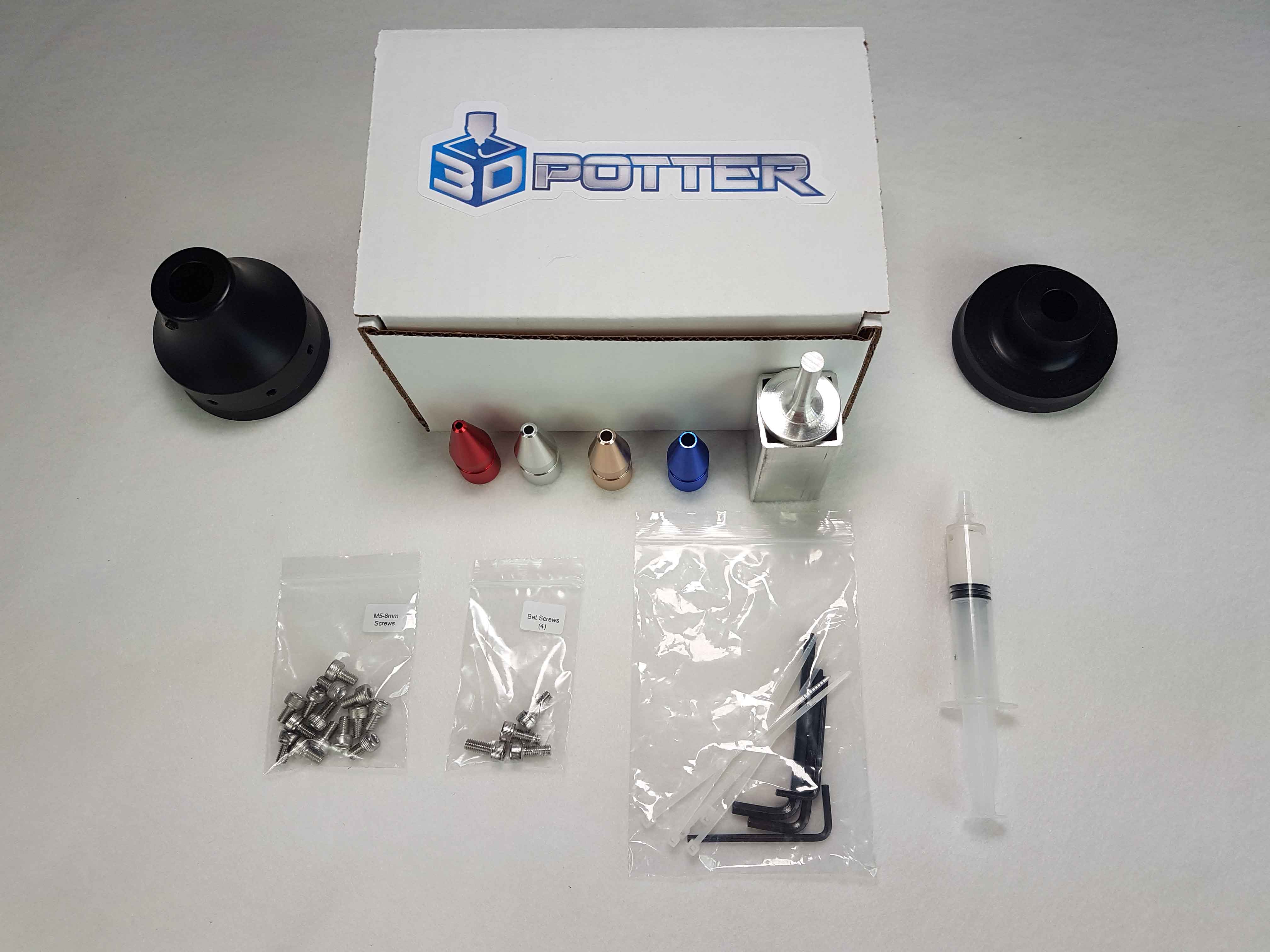 ---
For further information and advice on how 3D Potter 3D printers can benefit your business, please do not hesitate to get in touch with one of our advisors by calling the telephone number at the top of the page, or by clicking the button below and requesting a call-back: