Featuring the largest cardinal rail axis printer in the lineup, 3D Potter brings to you the PotterBot 10 XL, capable of printing even larger, more complex ceramic projects. With 30% more printing area than the standard model, and your choice of either 3600ml or 4000ml extruder tubes, the PotterBot 10 XL is capable of achieving truly impressive results in ceramic 3D printing. Featuring a wireless full-web interface controlled over WiFi, you can now upload files and control your ceramic printer from multiple devices at the same time. 
---
PotterBot 10 XL Features
Comes with two 3600ml  of 4000 ml extruders
Direct extrusion technology for seamless extrusion of full-body clay
Set of 4 anodised aluminium nozzles in a range of sizes, from 3, 4, 5, and 6mm
Maximum printing speed of 7.9 inches per second
Printing envelope of 490 x 490 x 710mm
Full control through web interface, no apps or software installation necessary.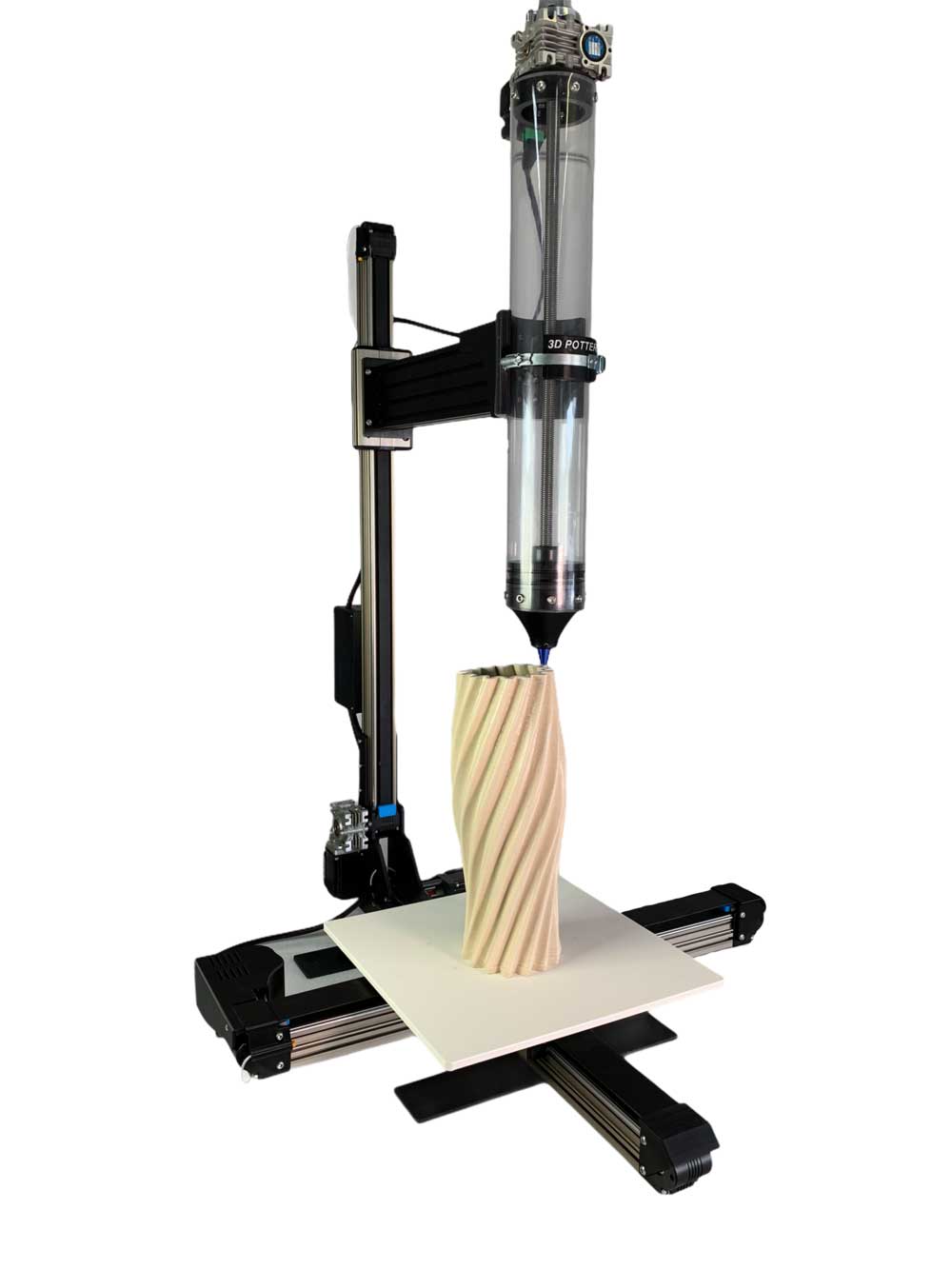 ---
 Extruder Set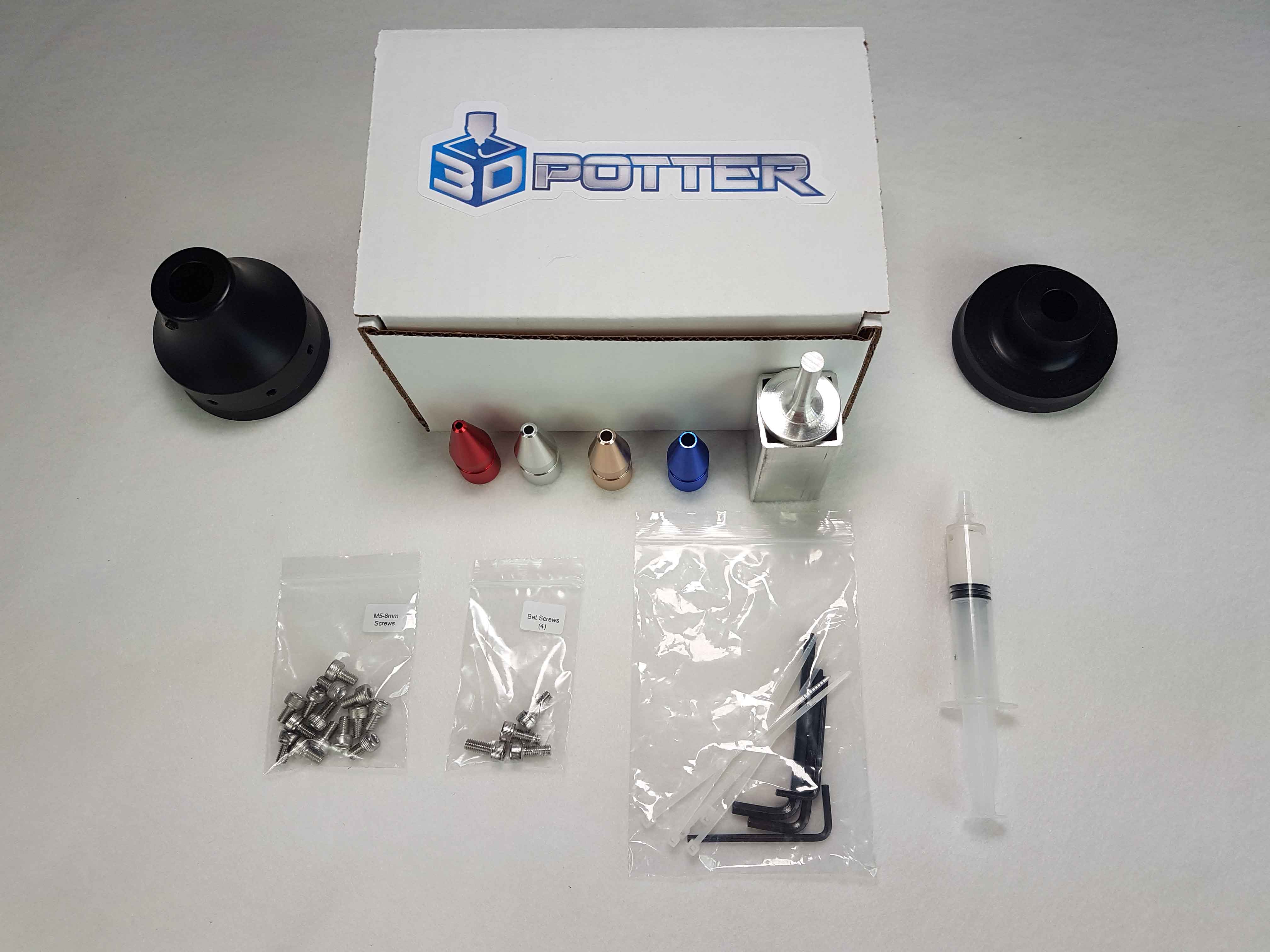 ---
For further information and advice on how 3D Potter ceramic 3D printers can benefit your business, please do not hesitate to get in touch with one of our advisors by calling the telephone number at the top of the page, or by clicking the button below and requesting a call-back: