3ntr Spectral 30
The 3ntr Spectral 30 is a powerful industrial-grade 3D printer ideal for the most complex projects and markets, designed to tackle extreme challenges in next-gen manufacturing.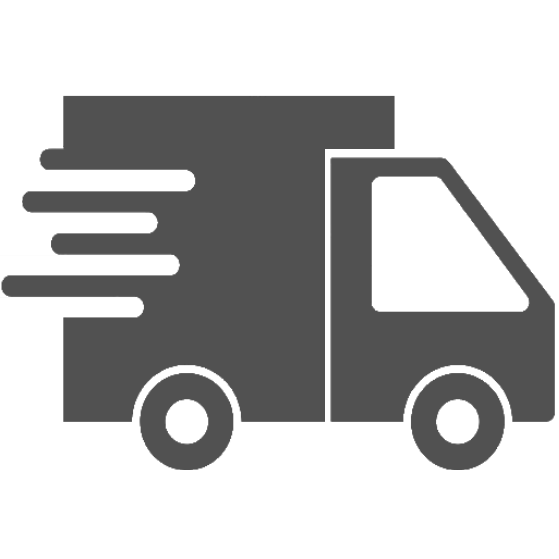 Free Shipping on orders over £75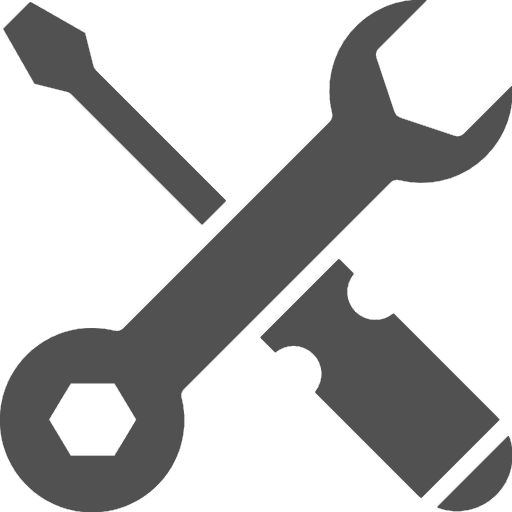 Free lifetime remote support on all products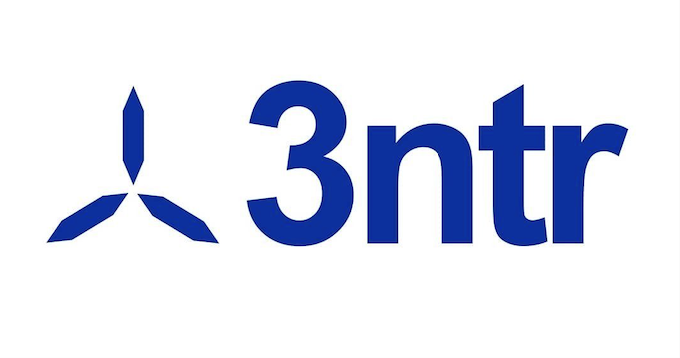 The 3ntr Spectral 30 is an industry leading high-performance 3D printer. Developed alongside the European Union-backed Clean Sky project, encouraging growth in environmentally friendly technological advancements, and major aerospace players Airbus and Rescoll, the Spectral 30 brings to market a more affordable 3D printer for demanding projects that require durable, high-performance materials, such as PEEK, Ultem, and PEKK filaments, bringing 3D printing into the most complex markets.
---
Four Nozzles For Complex Projects
Equipped with four nozzles, the Spectral 30 is capable of printing more complex designs that would not be possible with a single nozzle set-up. Multiple materials can be printed at the same time, making intricate and demanding designs easier and faster to print. To ensure successful printing, this printer features fully automated plate/nozzle levelling. Each nozzle is capable of reaching a maximum temperature of 500C.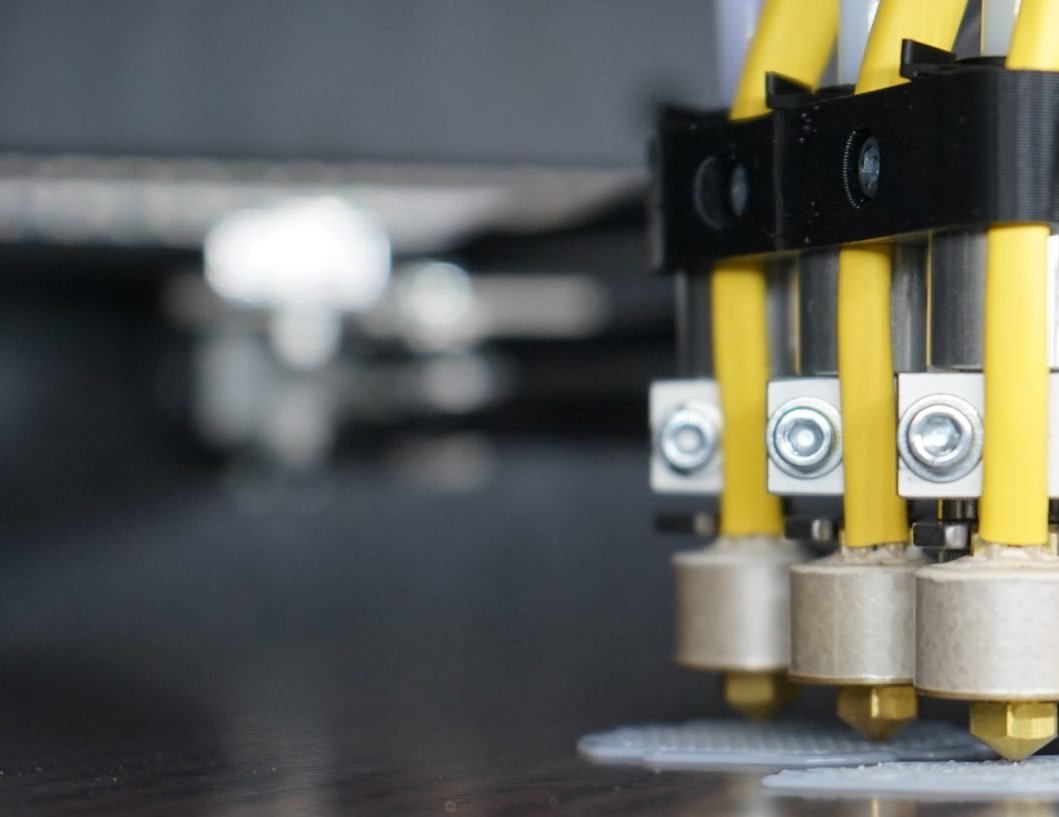 ---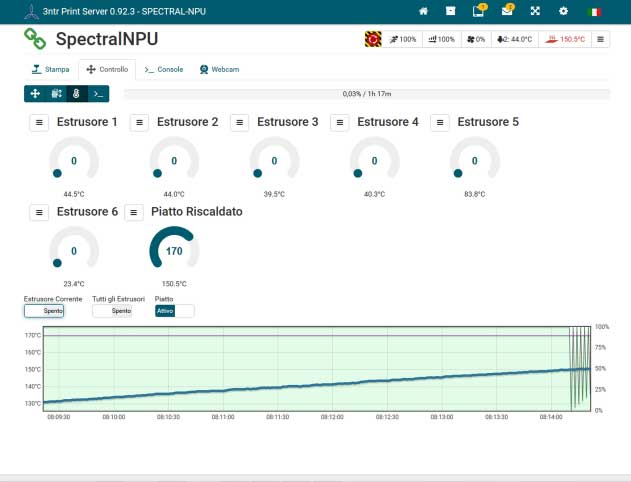 Outstanding Thermal Performance
The 3ntr Spectral 30 is equipped with advanced printing capabilities and temperature control systems optimised for printing high-performance superpolymers such as PEEK / PEKK / PEI / PAEK / PPSU, as well as compatibility with breakaway or soluble supports, with extraordinary accuracy providing you with high functionality and durability. The thermal performance of the Spectral 30 allows for efficient project printing, reaching PEEK nozzle printing temperatures in under 3 minutes, and Ultem chamber temperatures in under 30 minutes.
---
VENTO Filament Drying
The Spectral 30 is equipped with 4 energy efficient VENTO filament drying units designed for keeping high performance polymer filaments safe from contamination.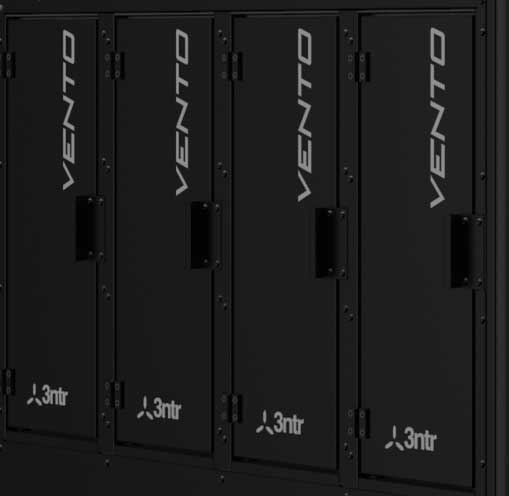 Optimised User Interface
A 10-inch display allows users to navigate 3ntr's sleek graphic user interface, putting you in complete control. With a built-in camera, you are able to keep tabs and check in on printing jobs remotely. p>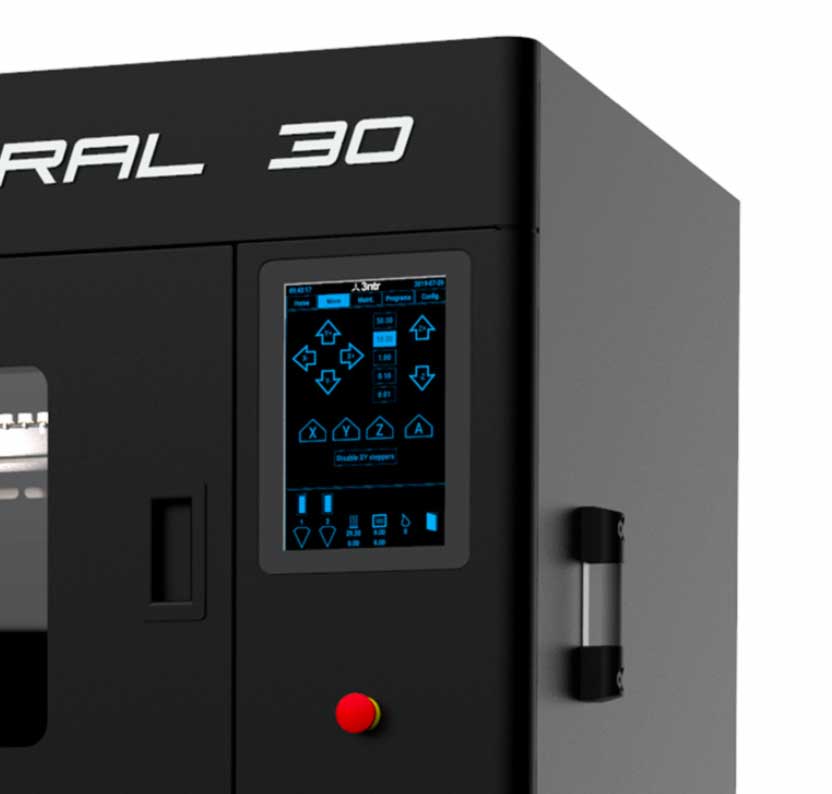 ---
Guaranteed Print Accuracy
The printer features four extruders with XYZ positioning precision of 5 microns
Vacuum And Magnetic Tray Holder
Custom carbon fibre build plate is held in place by vacuum and magnets, easily securing 3D prints while reducing noise caused by air compressors
Filament Sensors
Detects filament jams and when you are approaching the end of a spool
---
Compatible With 3ntr SSI Software
Giving full access to the complexities of 3ntr systems, SSI (Smart Slicer Interface) is capable of handling intricate projects with just a few clicks. Customised to the function of the 3ntr 3D printer range, SSI is able to handle multiple polymers at the same time, while preventing users from mixing incompatible polymers before print. SSI generates post-print reports, suitable for both service and industrial environments.
---
For further information and advice on how 3ntr printers can benefit your business, please do not hesitate to get in touch with one of our advisors by calling the telephone number at the top of the page, or by clicking the button below and requesting a call-back: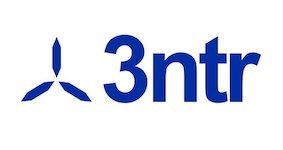 Data sheet
Printing Technology

FDM

Build Volume W x D x H (mm) // W x D x H (inch)

300 × 300 × 300 mm

Extruder Maximum Temperature

500 C

XYZ Accuracy

+/- 0.005 mm

Filament

Ultem AM9085F, PEEK, PEKK, PAEK, PPSU, ABS, ABS_esd, ABS HD, ABS FAST, ASA, Carbon+, Iglidur, Nylon+, nPOWER, Glass+, PCABS, PETG, zWAX

Nozzle

4 X 1.75 mm filament

Bed Temperature

Maximum 300 C

Heated Chamber

Maximum 250 C

Product Dimensions

1158 × 882 × 1788 mm

Product Weight

400kg