Sindoh 3DWOX DP200 Demo Printer
The 3DWOX DP200 from Sindoh brings the familiar simplicity of paper printing to the world of 3D printing thanks to a range of advanced features. You don't need to be an engineer to use this machine but you'll appreciate the engineering that went into its design.
iMakr's Verdict

The Sindoh 3DWOX DP200 is a truly user friendly desktop 3D printer built by a company that has been manufacturing 2D printers for over 50 years. It offers advanced features including: wifi with built in camera for print monitoring and control, assisted bed levelling, cartridge based filament management system and a built-in 5" touch screen. This greatly improves the user experience and allows customers to focus more time on designing.

Key Features :
Fully enclosed: Closed chamber keeps the heat in to prevent warping and minimises noise.
Auto-loading: Filament cartridges load automatically into the machine and the material is automatically detected.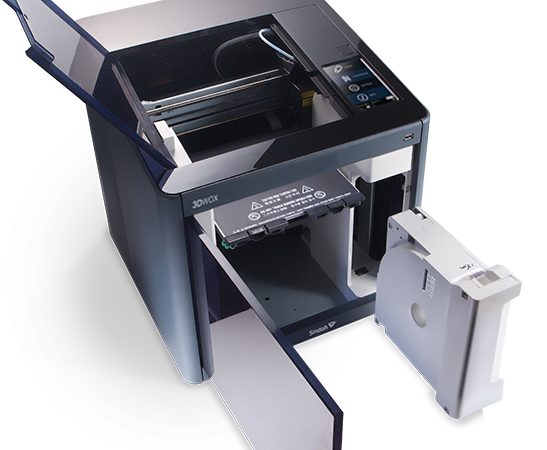 Print monitoring: Built in WiFi and camera allow the user to track the progress of the print using the 3DWOX mobile app.
Assisted bed leveling: Sensors test the level of the bed and direct the user in making small adjustments.
Connection options: Connect to the printer using USB, ethernt or WiFi.
Easy to use: Intuitive slicing software included along with the built-in 5" touch screen control panel.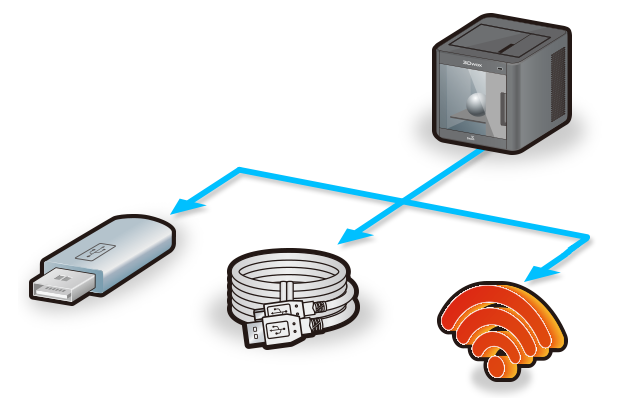 In The Box :
Sindoh 3DWOX DP200
Power supply
User manual and quick start guide
Data sheet
Printing Technology

FFF

Build Volume W x D x H (mm) // W x D x H (inch)

200 x 200 x 185mm // 7.9"x7.9"x7.3"

Nozzle Diameter (mm)

0.4 mm

Filament Diameter (mm)

1.75 mm

Weight

15 kg

Material type

PLA, ABS

Platform Levelling

Assisted manual

Dimensions

421 × 433 × 439mm (16.5"x17"x17")

Special Features

Camera, Filament cartridges

Layer Thickness (microns)

50 - 400 microns

Slicing Software

3DWOX desktop

File Input Format

STL, OBJ

Connectivity

USB Flash Drive, Ethernet, WiFi, USB Cable

Software Compatibility

Windows 7 or above, OS X 10.10 or above
16 other products in the same category: