Back

3D Printers

Browse By Brand

iMakr works with the biggest names in additive manufacturing. Browse by manufacturer here.

3D Scanners

3D Scanners By Application

Consumables

SLS Powder by Brand

SLM Metal Powders

3D Printing Clay

Parts & Accessories

Software

Sale

View our currently discounted items.

Buy ex-demo and used products which have been reconditioned by our engineers.
Rokit Invivo Hybrid Bio 3D Printer
ROKIT INVIVO is the world's 1st hybrid and modular bio 3D printer. It is the most innovative and up to date bio 3D printer that allows users to create a versatile 3D cellular structure with multi-material and extensive designs.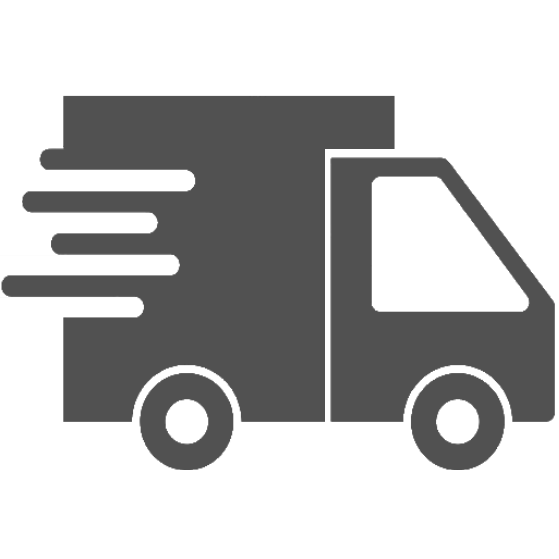 Free Shipping on orders over £75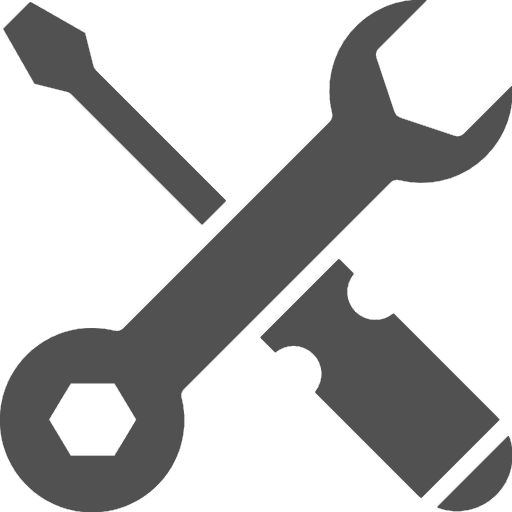 Free lifetime remote support on all products
iMakr Verdict:
ROKIT INVIVO is a Bio 3D printer that can create a 3D cellular structure by printing scaffold for hard tissue and bio-lnk for soft tissue in a bio research environment. The cultured scaffold will become a tissue, which can be widely used for tissue engineering and regenerative medicine research purposes, by making significant data available for researchers.
The Rokit INVIVO in operation


Main Features:

Dual / Modular Extruder & Dispenser:
the extruder uses FDA Standard Compliant parts to protect against material contamination
.

Prints elaborate 3D scaffolds with medical-grade materials including 
PLGA, PLLA, PLC, PL

Can dispense materials for bio-ink including 
Collagen, Gelatin, Silk Fibre, Hyaluronic acid and also INVIVO@GEL, a gelatin-based photo-curable hydrogel for printing a wide range of soft 3D cellular structures
Clean Bench System: 
it provides an uncontaminated internal environment thanks to a high-efficiency HEPA Filter (H14) and a sterilizing UV Lamp.
UV LED:
allows for photocurable materials (Wavelength: 365nm)
Bio Ink Warmer:
it offers a preheating function for the next print (~80 C)
Thermometer

Emergency Switch

LCD Touch Screen: supported by Android OS System, it allows the user to upload, download and print the 3D file over the WiFi network, and also monitor the printing status on their smartphone.

Premium edition features:

Temperature Control Bed:
it allows the temperature control system (-4 C~80 C)


Pneumatic Dispenser:
it offers high viscosity material printing and high-temperature melting system for synthetic polymers (~350 C)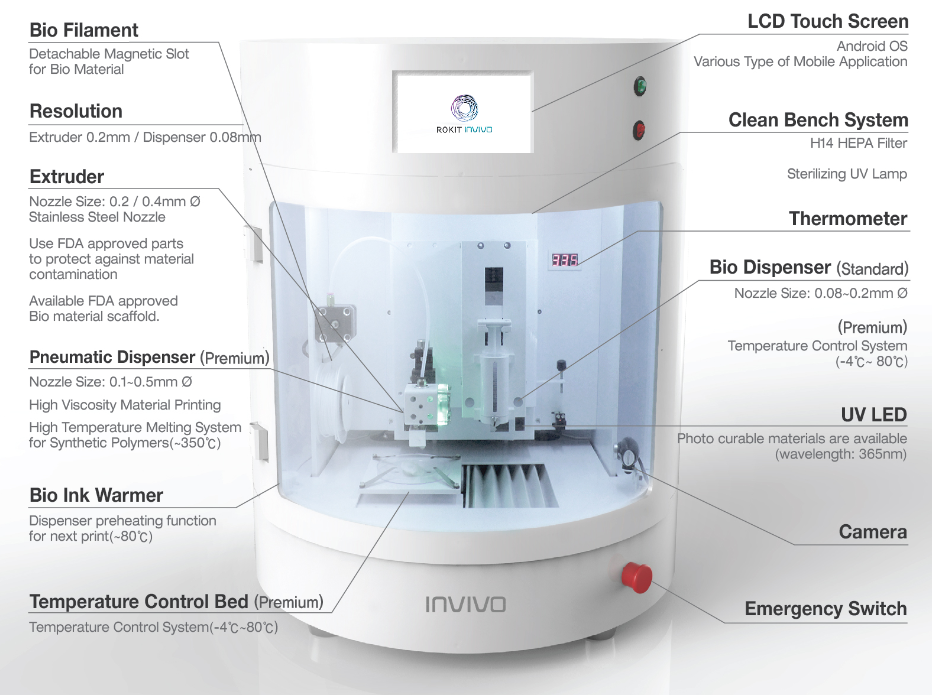 Materials:


Modular Package System:




Design Applications: