iMakr's Verdict: 

This 3DWOX 1 is an amazing plug-n-play 3D printer for its price. Its simple interface and simple setup make it ideal for any user interested in a 3D  printer. Now with an open material source, fully automated loading, and remote monitoring from the 3DWOX meets all your demands without breaking the bank. The Sindoh 3DWOX 1 is suitable for serious customers, schools and offices. 



Key Features :


+ASSISTED BED LEVELING: A nice print starts with a perfect levelled bed and this printer makes achieving it simple. The printer does the work and displays clear instructions to set the perfect level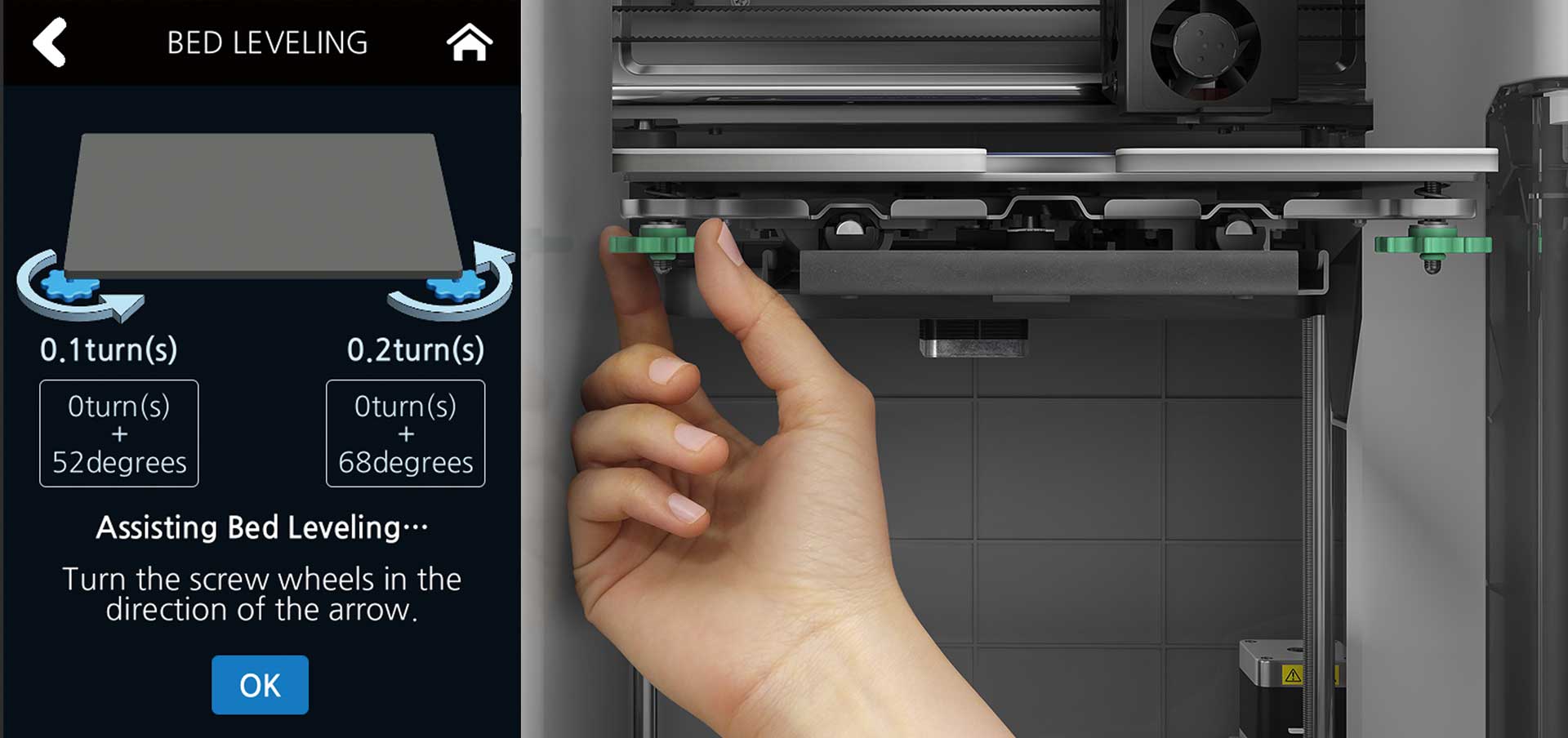 +REMOTE MONITORING: 3D printing of intricate and large objects can be time-consuming. In order to always make the printing process easier, there is a camera and LED lighting for remote monitoring of the printing process. It offers the convenient opportunity to see the process anywhere you want, thanks to the 3DWOX mobile app that you can install on your phone or tablet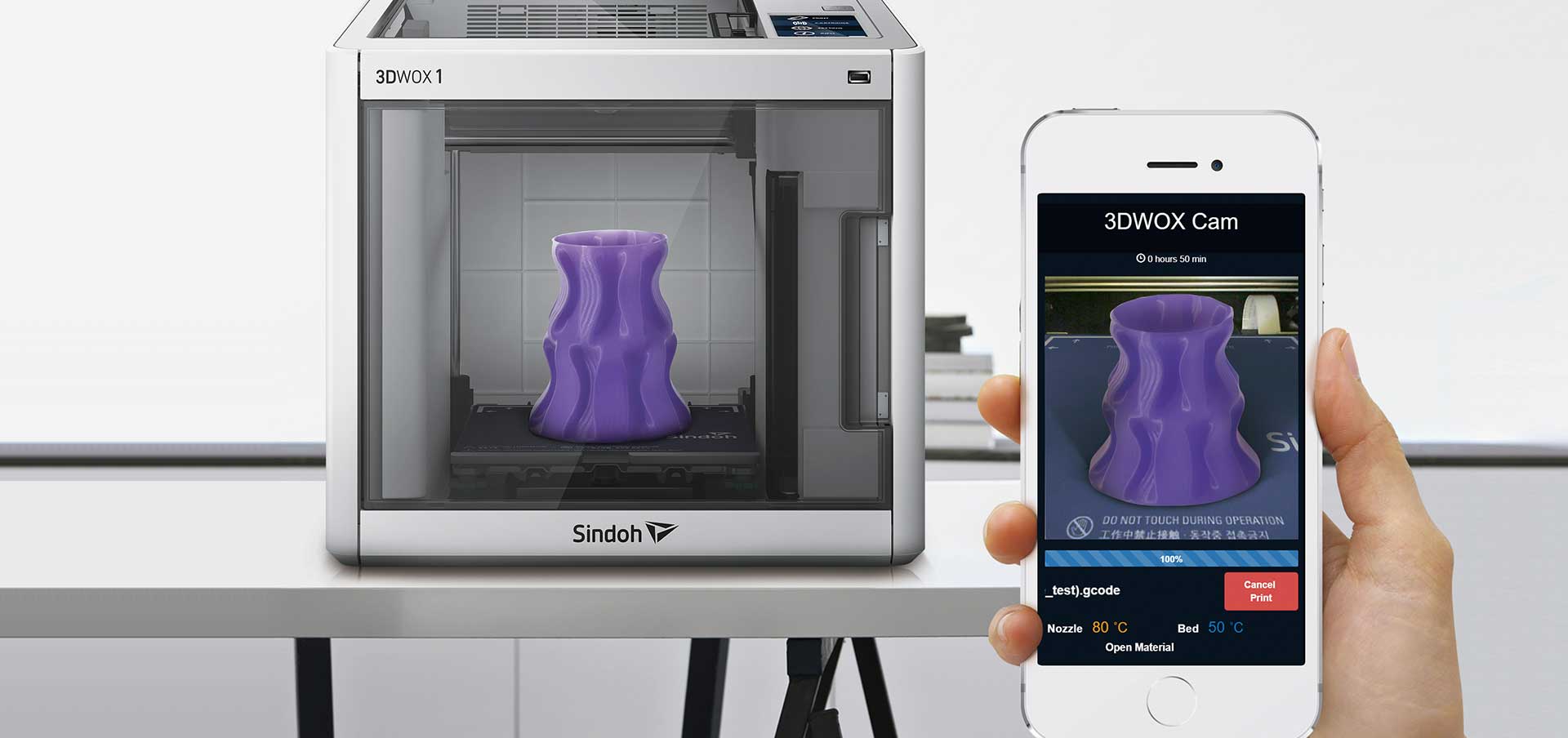 +FULLY AUTOMATED LOADING: On many 3D printers, the process of changing filament is a difficult procedure which involves cutting, retrieving, and placing into small openings, all manually performed by the user. With the 3DWOX1 all that you have to do is simply put the cartridge in and press "LOAD"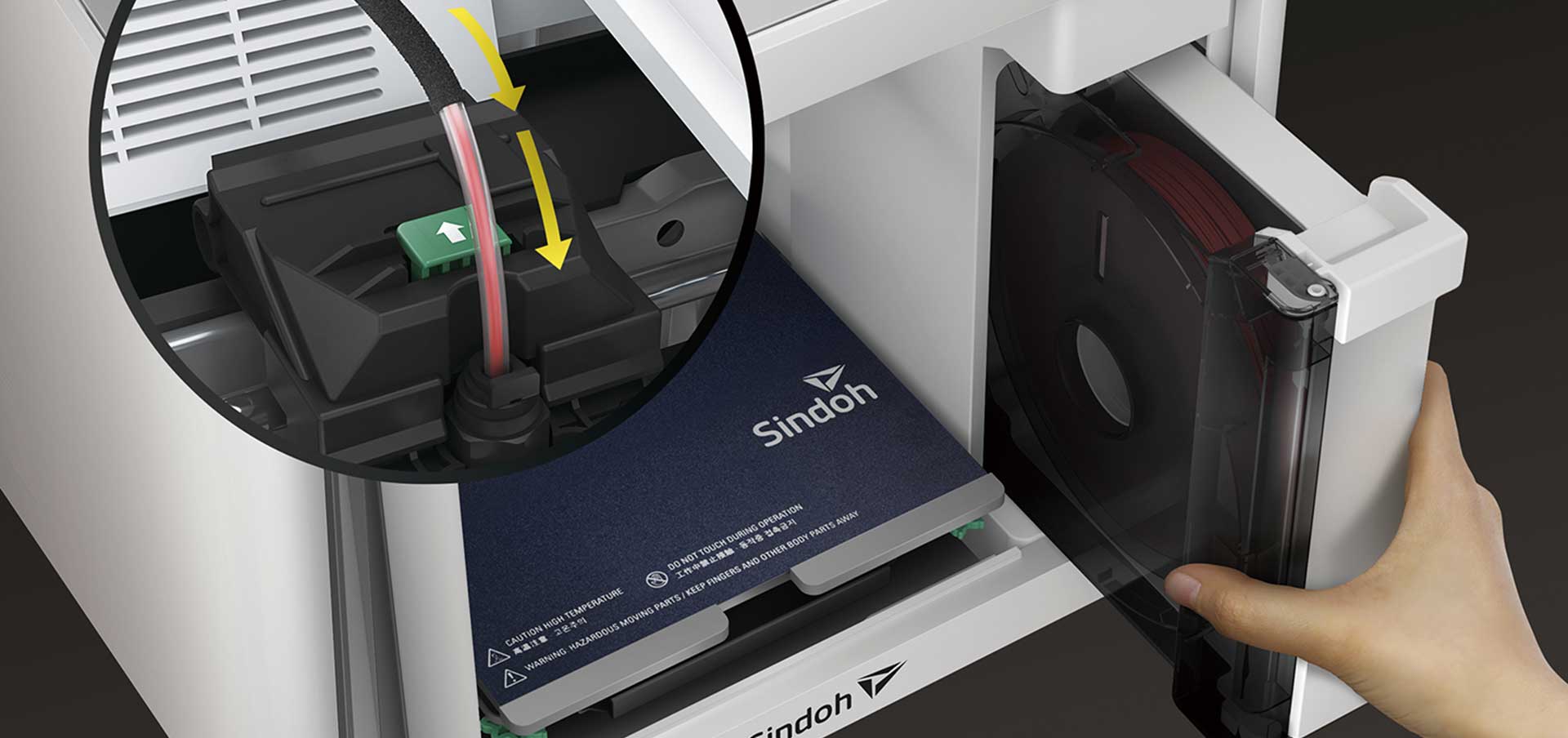 +ENJOY THE SILENCE: Silence is the most pleasing sound of 3D printing. With its library noise level of 40 dB, you can now enjoy doing all kinds of things that require silence such as reading a book or taking a nap during the print process. You never realise how much you appreciate a quiet 3D printer until you hear how noisy others are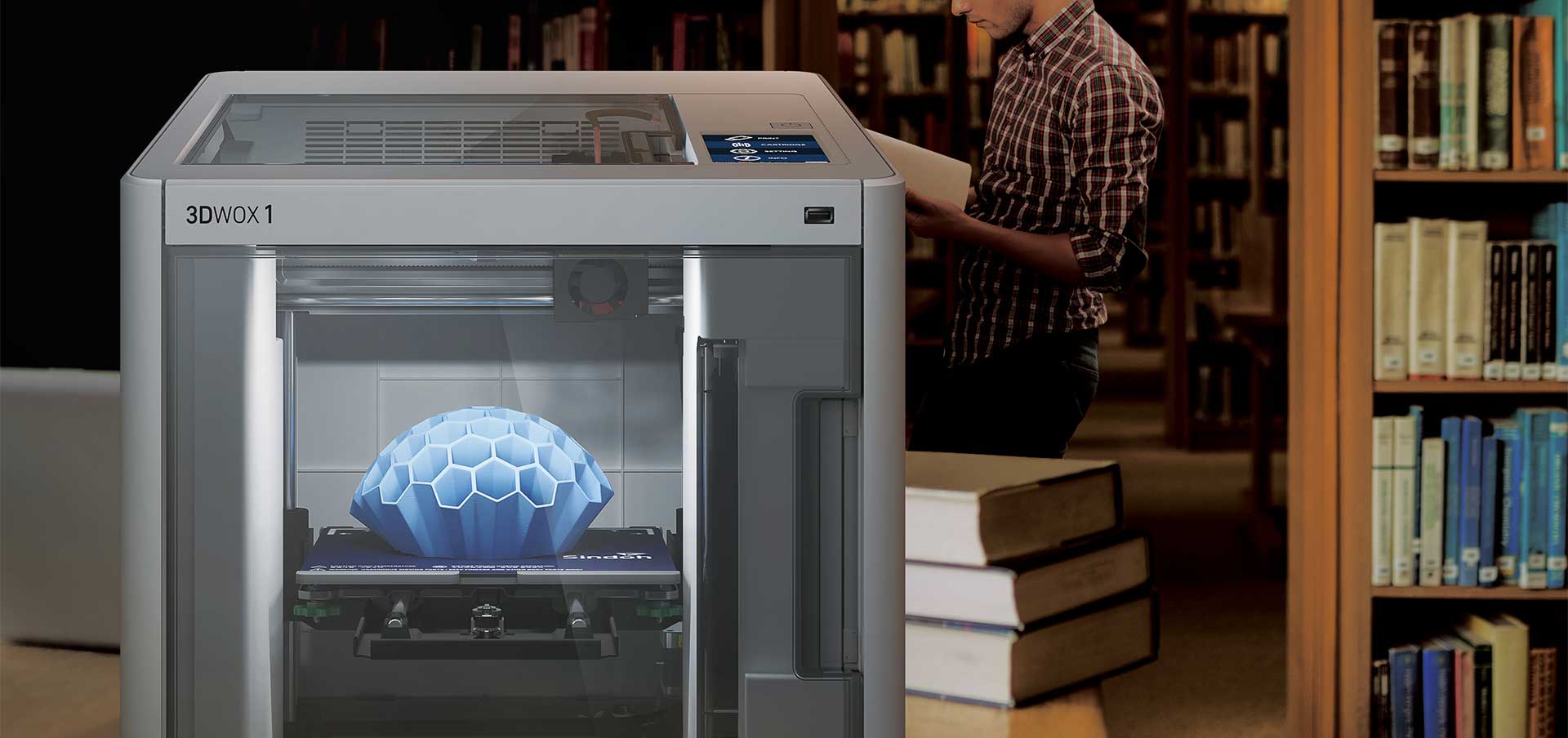 +HEPA FILTER: High-Efficiency Particulate Air (HEPA) filter, commonly used in air purifiers, is designed to arrest very fine particles effectively. The HEPA filter will absorb any dust created during printing. We know that it is important to preserve a healthy printing environment for the users and people around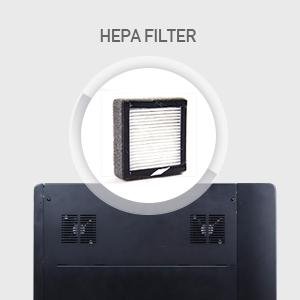 +RELIABLE FLEXIBLE BED: The flexible metal bed plate enhances both safety and bed adhesion. That's a real asset for this printer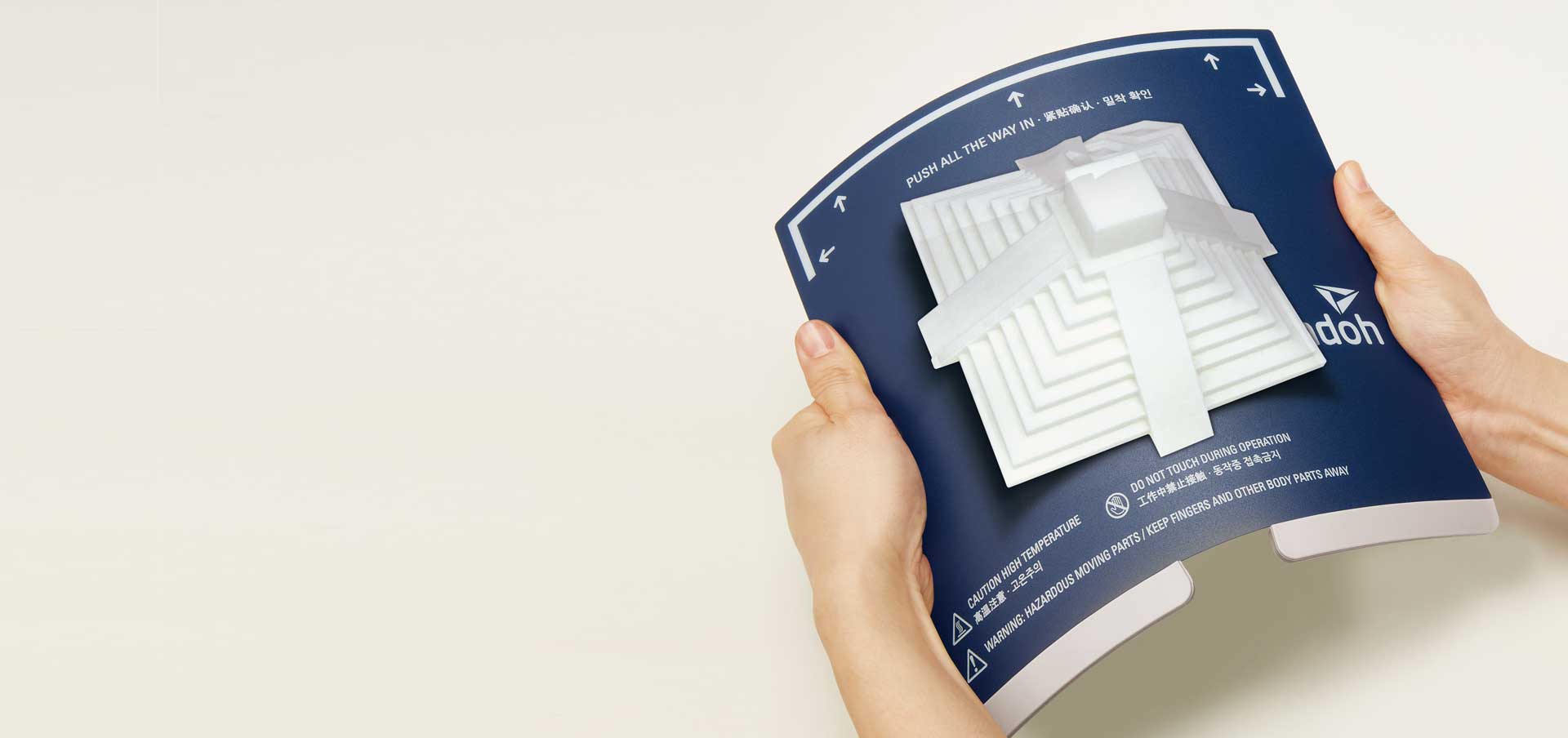 +OPEN SOURCE FILAMENT
You may select the Open Material mode and experiment and discover further with a wider variety of 3D printing materials.




+WHAT THE INDUSTRY IS SAYING ABOUT THE 3DWOX1:

3D Printing Industry - "The Sindoh 3DWOX 1 is a truly versatile printer that prints with excellent precision and produces very high quality prints."


3D Insider - 4.8/5  "When it comes to overall performance, the 3DWOX 1 is a step up from both the DP200 and DP201, combining the features of the two in a powerful way. It prints really well with different materials when the settings are dialed-in, and has a decent print speed at medium resolutions. It's quiet, too, allowing you to work in peace while it's printing behind you."



3DPrinting. com - " We're impressed that Sindoh once again met our expectations. They have delivered a versatile 3D printer that can meet the demands of beginners and also experienced users. The 3DWOX 1 takes away most of the hassle you can encounter with 3D printing. From preparing prints to monitoring prints, from solving problems to swapping filament, they've made it as easy as can be." 

Data sheet
Printing Technology

FDM

Build Volume W x D x H (mm) // W x D x H (inch)

210 x 200 x 195 mm

Layer Thickness / Print Precision

0.05 ~ 0.40 mm

Nozzle Diameter (mm)

0,4

Printing Speed

40 mm/s recommended (200 mm/s max)

Filament Ports

Open Source Filament : PLA, ABS, ASA, PETG, etc

LED lamp

Internally Installed

Auto-loading Cartridge

auto load/unload

Material

PLA, ABS, ASA, PETG, PA

Sound Level

45 dB

Nozzle Temperature

PLA 200°C, ABS 230°C (250°C max)

Power Consumption

150W

FIlament Diameter

1.75mm

Note

Standard VGA driver on operating system, or a graphics card doesn't support OpenGL 2.0, may cause unknown error in 3DWOX Desktop.

Monitoring Camera

Check print status remotely with laptop or smartphone via WiFi connection

Operating System

Window 7 or above Mac OSX 10.10 above

User Interface

5-inch Full Color Touch Screen

Print head

Single head

Leveling

Auto Leveling Measurement + Manual Adjustment

Bed Temperature

PLA 60°C, ABS 90°C (110°C max)

Supported Software

Sindoh Exclusive Software

Supported File Format

slt, ply, obj, amf, gcode

Manufacturer

Sindoh

Connectivity

USB 2.0 Device / 2.0 Host, Ethernet (1G), Wi-Fi

Software Compatibility

Windows 7 or above, MAC OSX 10.10 or above

Product Dimensions

421x433x439 mm

Product Weight

15kg