Delta WASP 3MT
The Delta WASP 3MT is a step-up in high innovation 3D printing. Its multi-tool capabilities allow new access to personal large fabrication. Three interchangeable tool heads include the possibility to print ceramic mixes, concretes, geopolymers and allows for the production of CNC milled parts.
FREE installation and training is provided with every 3MT purchased.
iMakr Verdict :

The 3MT is transforming the way we perceive printing. We see this machine as a revolutionary tool that gives users the freedom to express their imagination. It is loaded with a larger print nozzle and giant print bed, enabling you to produce immense structures relatively quickly. 
The 3MT's phenomenal steel body required minimal levelling and its effortless pellet extruder grants you with limitless possibilities to design. This giant device has landed itself in the world of ground-breaking technology and for the first time a single machine can print large, elaborate models out of multiple materials ranging from PLA to concrete. 
WASP are extremely proud of their new line of printers for producing large scale objects, usable in everyday life. This phenomenal printer that uses 10kg of material in just 8 hours. You can now develop your own personalised objects with low cost. 
Amazing Printing Volume of 1000 mm in diameter by 1200 mm height.











PELLET EXTRUDER

Our pellet extruder allows you to print raw polymeric materials such as pellets, opening to a new idea of ecological production





FLUID-DENSE EXTRUDER

Our extruder for semi-fluid materials gives shape to concrete, porcelain but also geoplymers a structural material for sustainable architecture





MILLING MACHINE

The milling machine, a must-have in every crafts lab, can be put in the system giving you great new possibilities of creation





SPITFIRE TOOL

A tool with the new extruder SPITFIRE. It doubles the printing speed – keeping a high quality of big size 3d printed objects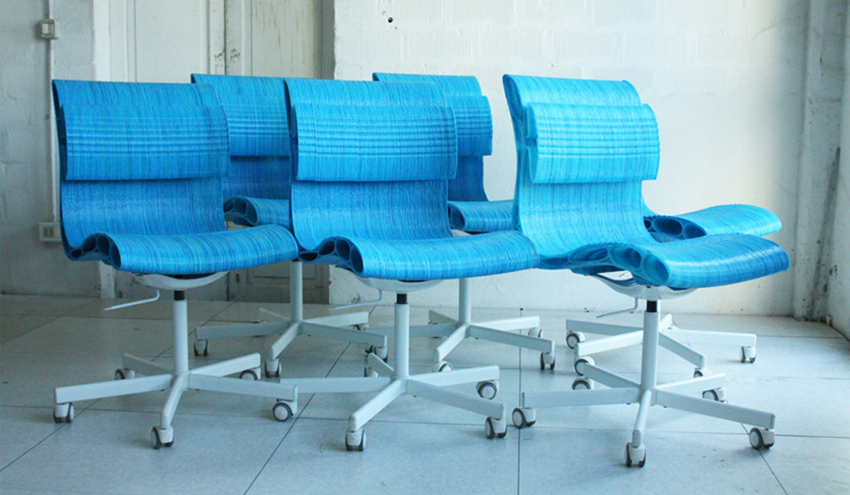 Large Scale Prints without the Sacrifice of Time.




Layer Thickness Ranges between 0.5mm - 2mm.







Nozzle Size is 3mm for faster output of material.






The high quality designed chair was printed in only 8 hours using a 4mm nozzle in diameter. Due to the newly developed raw material the cost is now significantly lower.


The 3MT also has an advanced clay extruder that enables 3D printing with clay or other fluid-dense materials. The options with this fantastic piece of equipment is also innumerable, but one of the most impressive models are certainly the personalised 3D head sculptures. This material is very high value compared to plastic. These kind of personal prints create an emotional connection with you and the product giving a remarkable feeling. Another benefit to the WASP Clay is that they are more simple to print because they solidify at room temperature after being warmed and do not collapse or cause problems. An amazing tool to tailor your needs in a truly innovative fashion. 

A number of extra features can be added to the system to create even more possibilities. These features are the milling machine, fluid-dense extruder and pellet extruder.


Data sheet
Printing Technology

Fused Filament Fabrication

Build Volume W x D x H (mm) // W x D x H (inch)

⌀1000 x 1200 mm

Layer Thickness / Print Precision

0.5 - 2 mm

Nozzle Diameter (mm)

3 mm

Printing Speed

Up to 200 mm/s

Filament Diameter (mm)

2-4 mm pellets, 1.75mm filament

Proprietary filament

No

Printing Temperature

up to 240°C

Weight

170 kg

Material

PLA, PETG, TPU, Polystyrene

Platform Levelling

No Levelling required

Dimensions

2350 x 2100 x 3000 mm

Special Features

Resurrection system

Heated Platform

100 C°

XY Positioning Accuracy

0.1 mm

File Input Format

STL / OBJ

Connectivity

SD Card, USB

Printer Software

Cura, Slic3r, Simplify3D

Software Compatibility

MAC, WINDOWS, Linux

Input Voltage / Power

220 - 240v, 50-60Hz, 2600W