Tilbage

3D Printere

SLA 3D Printers

Bioprinters

3D Scannere

3D Scanners By Application

Forbrugsvarer

Resin By Brand

Filament By Brand

Filament By Material

SLS Powder by Brand

Ler til LDM

Reservedele og tilbehør

Software

Service

Our services for 3D Printing, Scanning, Designing and more...

Large-scale Continuous Carbon Fibre manufacturing service.

Udsalg

View our currently discounted items.

View ex-demo and used products which have been reconditioned by our engineers.
Delta WASP 40100 Clay
Specifically designed and developed for ceramics 3D printing, the Delta WASP 40100 Clay 3D Printer is a fundamental desktop tool for any professional in the ceramics or design industry.
Create beautiful and functional pieces of art in geometries not possible with traditional manual methods


iMakr's Verdict :
With a huge build area and unique mechanical system, the Delta WASP 40100 Clay 3D printers is an accurate and fast 3D printer designed to be used for anyone in the ceramic or materials research industry. With its innovative extrusion system with controlled dosing screw, it controls and removes unwanted air bubbles from your material. It also features a resurrection system and a free ZED system. Create beautiful and functional ceramic pieces for a diverse range of applications including biomaterials research and decorative furniture pieces.

Key Features :
Innovative bubble eliminating extruder and extrusion controlling system with retraction option
Integrated air pressure control on the printer
No stop print: for every printed piece, have the ability to move the printer and continue the production
Removable stainless steel bed for printing on the floor
Extruder with controlled dosing by screw
Max Layer Resolution: 0.5mm
Max Printing Speed: 150 mm/s
Dedicated intuitive firmware

Compatible with LDM XL extruder :
Interchangeable nozzle diameter sizes include nozzle diam. 2mm, 4mm, 6mm, 8mm.

Versatile & Reliable :
Print in a large variety of ceramic materials with the option to print directly on the floor with the same consistency and accuracy. 

Free Zed system :
Print a file starting from a precise height of the model to be printed, height previously selected.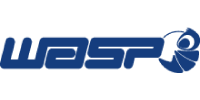 Produktinformation
Printing Technology

Fluid Deposition

Build Volume W x D x H (mm) // W x D x H (inch)

Ø400 x h1000 mm, Printing directly on floor: 400mm x H450 mm

Extruder

LDM Wasp Extruder: Stainless steel nozzle diameter 1.2mm, Also Available XL Extruder with 2mm, 4mm, 6mm, 8mm, only by request

Nozzle Diameter (mm)

Ø1.2mm

Printing Speed

Max. 150 mm/s

Nettovægt

100 kg

Operating Temperature

Use: 20-30°C , Warehouse 0-30°C

Certification

CE Certification for Industrial 4.0 Subsidies

Printing Material

Porcelain, Earthenware, Sandstone, Refractory, Clay

Operating System

Windows, Mac, Linux

Power Supply

29 V Industrial power supply

Slicer Software

Cura / SLic3r / Simplify 3D

File Format

.stl, .obj, .gcode

Dimensions

85cm x 77cm x H258cm

Layer resolution

max 0.5mm

Touch screen

LCD Screen

Connectivity

SD Card

Power Input

220/240 V 50/60 Hz or 110V for US
Du vil eventuelt også synes om