Tilbage

3D Printere

SLA 3D Printers

Bioprinters

3D Scannere

3D Scanners By Application

Forbrugsvarer

Resin By Brand

Filament By Brand

Filament By Material

SLS Powder by Brand

Ler til LDM

Reservedele og tilbehør

Software

Service

Our services for 3D Printing, Scanning, Designing and more...

Large-scale Continuous Carbon Fibre manufacturing service.

Udsalg

View our currently discounted items.

View ex-demo and used products which have been reconditioned by our engineers.
iMakr's Verdict :
The hugely popular standard Delta WASP 2040 model has now been upgraded. New features include a speed-boost up to an incredible 500mm/s, a filament run-out sensor and an improved Spitfire extruder and build plate. The new auto-calibration system is a welcome addition and removes the hassle from setting up a print job. These new upgrades and the standard features such as the unique Resurrection system and Suspended Bowden system, combine to make the Delta WASP 2040 Pro an even more attractive entry-point to professional delta 3D printing.

Key Features :
Fast printing speed (500mm/s Max).
Filament run-out sensor - The current print job is paused if the printer runs out of filament so more can be loaded.
Resurrection system - Print head position data is saved in the event of power loss so that the print can be resumed when power is restored.
Free-Z system - Start/re-start a print at a particular height.
Aluminium build plate - Upgraded from steel to provide better thermal properties and improve print adhesion.
Auto-calibration System.

Low temperature 0.4mm diameter Spitfire cartridge included as standard. Print higher temperature filaments with the High Temperature cartridge (available separately). LT and HT cartridges are available with nozzle diameters of 0.4mm, 0.7mm and 1.2mm.
| | |
| --- | --- |
| Low Temperature (LT) Cartridge | PLA, PETG, PMMA, PP |
| High Temperature (HT) Cartridge | ABS, ASA, PA (Nylon), PA-CF (Nylon Carbon Fibre) |


Compatible with the LDM extruder kit for printing ceramic materials.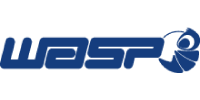 Produktinformation
Printing Technology

Fused Filament Fabrication

Build Volume W x D x H (mm) // W x D x H (inch)

⌀200 x 400 // 7.9 x 15.8

Layer Thickness / Print Precision

0.05mm

Nozzle Diameter (mm)

0.4mm as standard (0.7mm and 1.2mm optional extras)

Printing Speed

500mm/s Max

Filamentdiameter

1.75mm

Nettovægt

25kg

Printing Temperature

Up to 350°C

Material type

LT Cartridge: PLA, PETG, PMMA, PP: HT Cartridge installed: ABS, ASA, PA (Nylon), PA-CF (Nylon Carbon Fibre), PC, HIPS

Platform Levelling

Auto-calibration

Dimensions

490mm x 440mm x 870mm

Special Features

Suspended Bowden, Resurrection System, Free-Z System, Auto-calibration

Heated Platform

Rectified Aluminium - Up to 120°C

File Format

.stl, .obj, .gcode

Connectivity

SD Card

Printer Software

Simplify3D, Cura, Slic3r

Software Compatibility

Windows, Mac, Linux

Input Voltage / Power

220-240v

Shipping Dimensions

650mm x 650mm x 1070mm

Shipping Weight

30kg
Du vil eventuelt også synes om