Tilbage

3D Printere

SLA 3D Printers

Bioprinters

3D Scannere

3D Scanners By Application

Forbrugsvarer

Resin By Brand

Filament By Brand

Filament By Material

SLS Powder by Brand

Ler til LDM

Reservedele og tilbehør

Software

Service

Our services for 3D Printing, Scanning, Designing and more...

Large-scale Continuous Carbon Fibre manufacturing service.

Udsalg

View our currently discounted items.

View ex-demo and used products which have been reconditioned by our engineers.
The Delta Wasp 2040 is a 3D printer capable of producing small prints and large prints. It can create a series of high-detailed components at a rapid pace and is reliable for all materials. The 2040 is capable of printing products with the maximum height of 70cm due to its machinery such as its hot pad and enclosed chamber. The 3D printer also features strong steel core belts, an amortised bowden and a controlled thermal and acoustic insulation up to 70C within the chamber assuring that the material does not recoil out of control and warranting successful results. Furthermore, the Delta WASP 2040 INDUSTRIAL X can be managed from a mobile device or PC with a wifi network as well as monitored from afar with a camera.
Supply
Input: 220/240 V 50/60 Hz (110 V available)
Absorbed power:
_WASP ZEN X Extruder: 120 W max
_Hot bed: max 1300 W
_Room heater: max 750 W with an average of 300 W
Interface
Pendrive USB
Wifi Network
Display TFT Touch
Software Compatibility
Operative systems: Windows, Mac, Linux
Slicing software: compatible with all slicing software (Cura – SLic3r – Simplify3D®)
File type: .stl, .obj, .gcode
Configuration Tools
WASP ZEN X Extruder: dual extruder for single material, multi-color or multi-material prints, with end filament sensor. Nozzle diameter: 0.4 mm, 0.7 mm, 1.2 mm (filament diameter 1.75 mm)
WASP FLEX Extruder: direct drive extruder for flexible materials down to shore 50A. Nozzle diameter: 0.4 mm, 0.7mm (filament diameter 3 mm)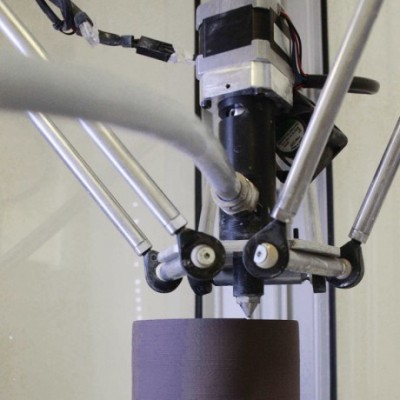 Key features
Auto-calibration system
Dual gear filament driver
Multicore automatic extruder recognition
Improved user interface
Integrated end-filament system
Live view camera
Adjustable zero plays scroll
Hot and cold technology
Print via USB
Video tutorial on board
Piano fibral rectified
Wifi module for remote control
New 32 bit board x4 power
Open door safety sensor
Precise heat resistant mechanics
Free-Zeta system (cc)
Closed room with thermo-acoustic isolation
Higher temperature
Steeled cord belts for high temperatures
Resurrection system
Suitable filaments
ASA
ABS
HIGHT-IMPACT PS
PETG
POLYCARBONATE
PC+ABS
PPS
PMMA
PVA
PA
PA carbon
PLA
TPU *only with flex extruder
POLYPROPYLENE *only zith FLEX Extruder
Ø1.75 with "WASP ZEN X Extruder"
Ø2.85 with "WASP FLEX Extruder"
---
For further information and advice on how Wasp can benefit your business, please do not hesitate to get in touch with one of our advisors by calling the telephone number at the top of the page, or by clicking the button below and requesting a call-back: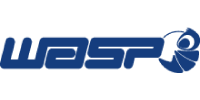 Produktinformation
Build Volume W x D x H (mm) // W x D x H (inch)

Ø 200 x h 400 mm

Nozzle Diameter (mm)

WASP ZEN X Extruder with MT cartridge, nozzle 0,4 mm

Printing Speed

10.000 mm/s2 * All data relative to speed make reference to a Delta WASP 2040 INDUSTRIAL X with WASP ZEN X Extruder 0.4 mm.

Bed Temperature

120 C°

Heated Chamber

Heated up to 70°C

Product Dimensions

49 cm x 44 cm x 87 cm

Product Weight

38kg

Shipping Dimensions

50 cm x 58 cm x 114 cm

Shipping Weight

42kg