Miicraft Prime Series
The Miicraft Prime series for 3D printing creates highly detailed and flawless products due to its innovative features such as its high resolution performance. This high performance is possible due to its 4M pixels UV light engine, its dedicated image optimization technology and it low force peeling mechanism.
The Miicraft Prime series dedicated to 3D printing focuses on offering highly detailed and immaculate printing results. The Prime series features a number of upgrades guaranteeing flawless performance from this machine. For instance it has an industrial power grade superior UV optics, complete with a light engine. The prime series also provides an open material system which in turns allows an unlimited choice of photopolymer resins to be used. Additionally, this series also supplies this 3D machine with a low peeling force tank. This tank as well as offering a faster printing speed, it is also lighter, easy to use and easy to maintain. This machine can be applied for various purposes such as dental, jewelry, hearing aid, medical devices, function parts, manufacturing and research.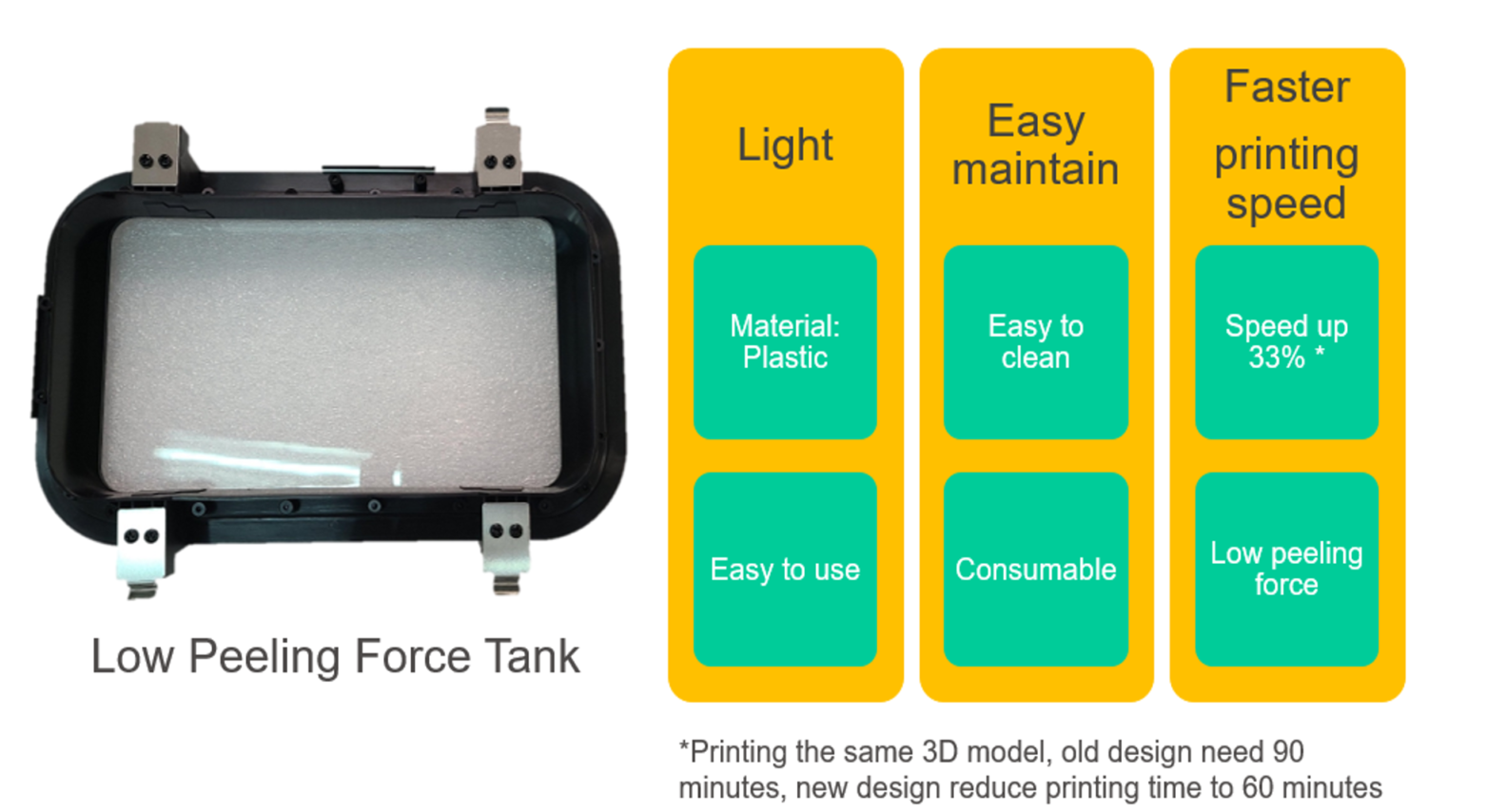 Accessories
Build platform
Resin tank/ Premium resin tank - long life:
Putty knife
---
For further information and advice on how Miicraft can benefit your business, please do not hesitate to get in touch with one of our advisors by calling the telephone number at the top of the page, or by clicking the button below and requesting a call-back:

Produktinformation
Build Volume W x D x H (mm) // W x D x H (inch)

50 x 57 x 59 cm

Product Weight

56kg

Shipping Dimensions

80 x 80 x 93 cm

Shipping Weight

76 kg
Du vil eventuelt også synes om