Sinterit Lisa Pro Set
Everything you need to print, process and finish your sintered parts. Be sure to take a look at our range of Sinterit SLS powders to find the right material for your application.
The Sinterit Lisa Pro Set includes:
Sinterit Lisa Pro
Sinterit Powder Sieve
Sinterit Sand Blaster XL
Platform
ATEX Vacuum
Powder Tools
Studio Advance Software
One-year extended warranty
Three-hour online training
FREE Protective Flight Case for the Lisa Pro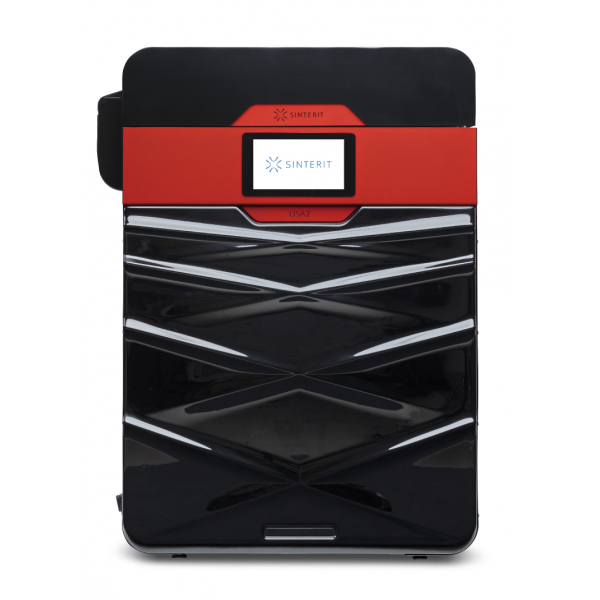 Sinterit Lisa Pro
The Sinterit Lisa Pro is a desktop SLS 3D printer capable of producing industrial, high quality prints. Featuring a large build space and a Nitrogen chamber, enabling the ability to experiment with different materials.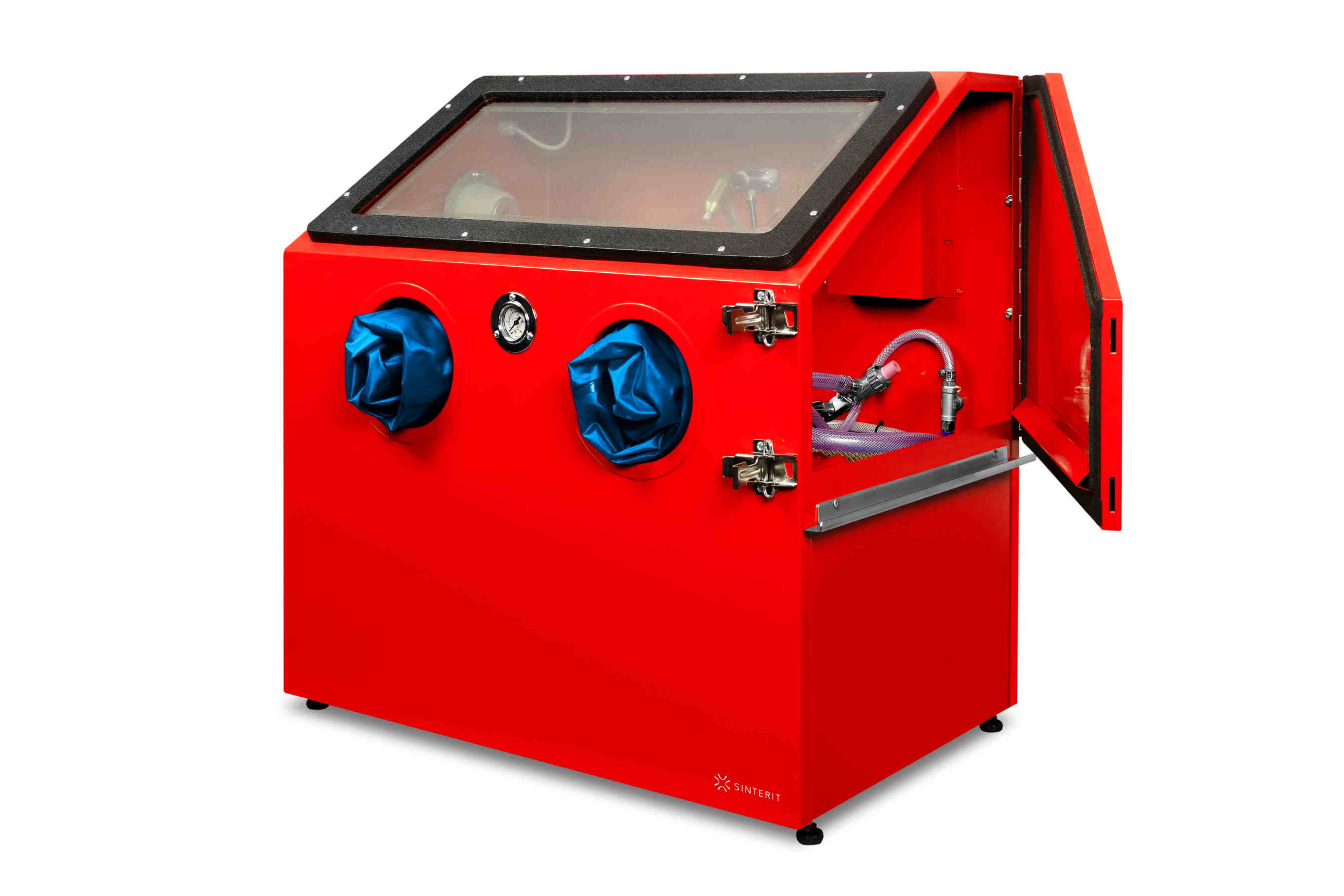 Sandblaster XL
Designed for processing large SLS prints from the Sinterit Lisa Pro. The sandblaster uses compressed air from an external compressor (available separately) to blow small ceramic beads from a nozzle at high velocity at a printed part, which has the effect of removing excess powder and smoothing the surface of the part to give a great-looking finish.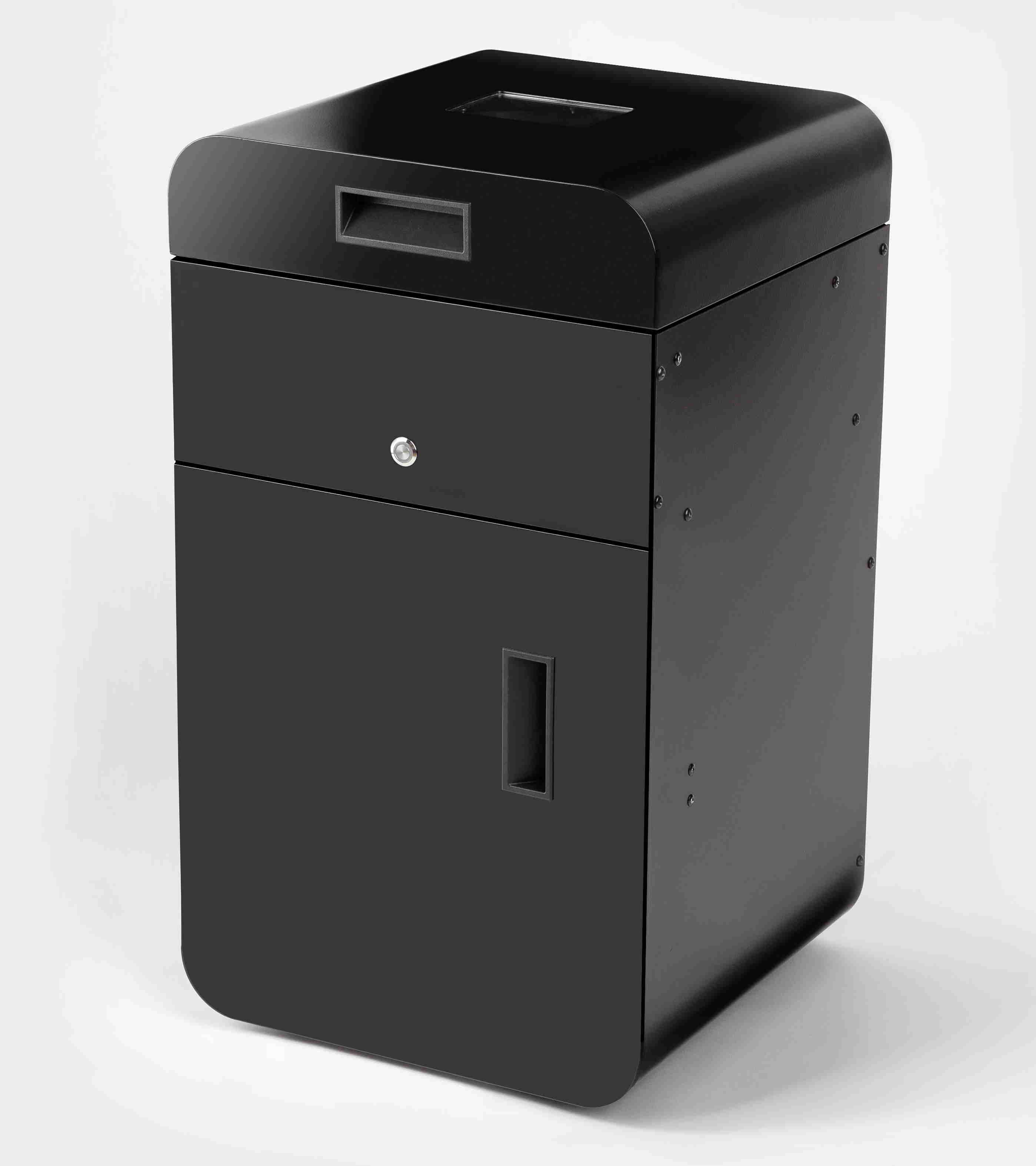 Powder Sieve
An automated powder sieve for removing debris from used powder while combining it with fresh powder, making it ready to print again.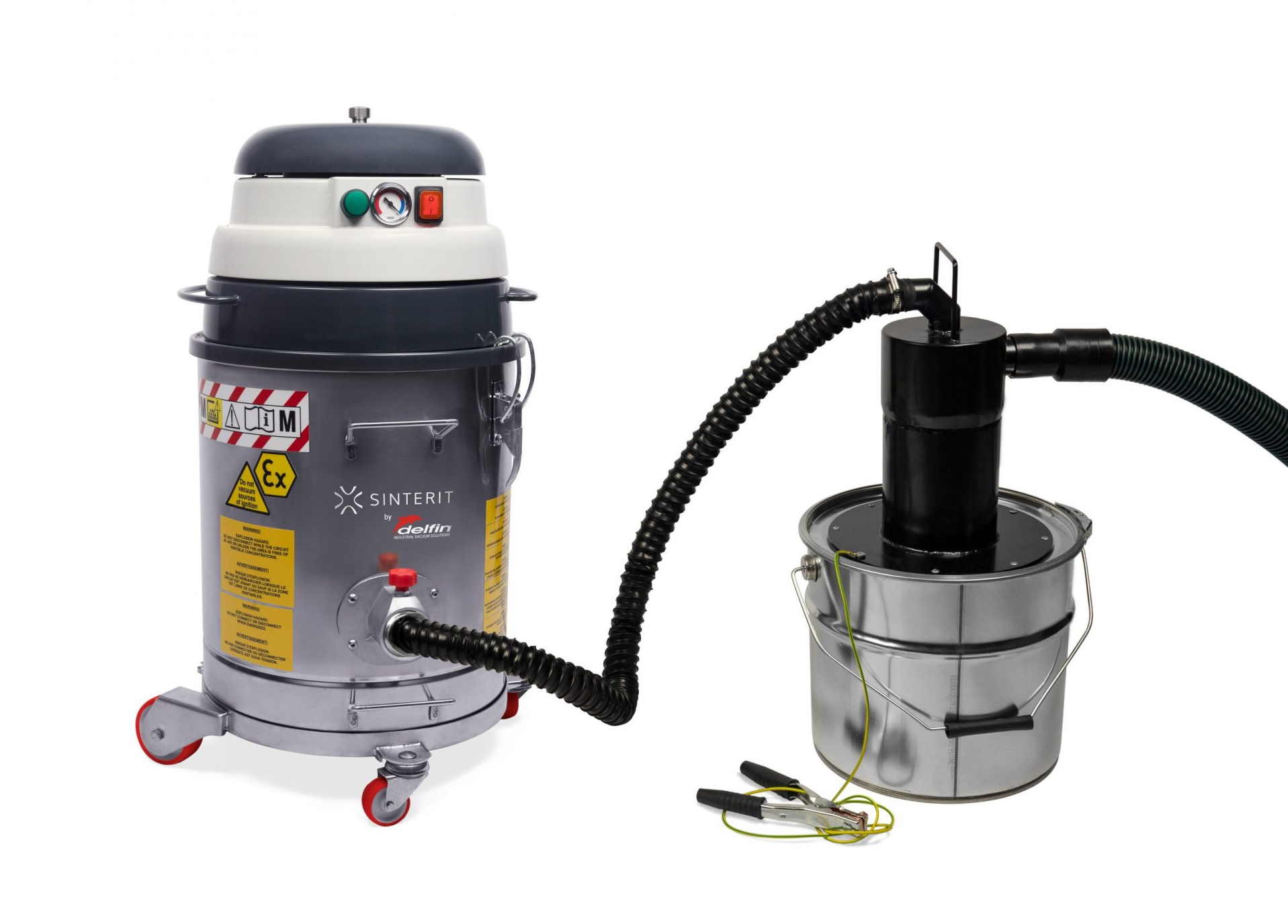 ATEX Vacuum Cleaner
This compact cleaner can quickly remove up to 99% of unused powder from your SLS printer so you can minimise powder change times and maximise your printing output.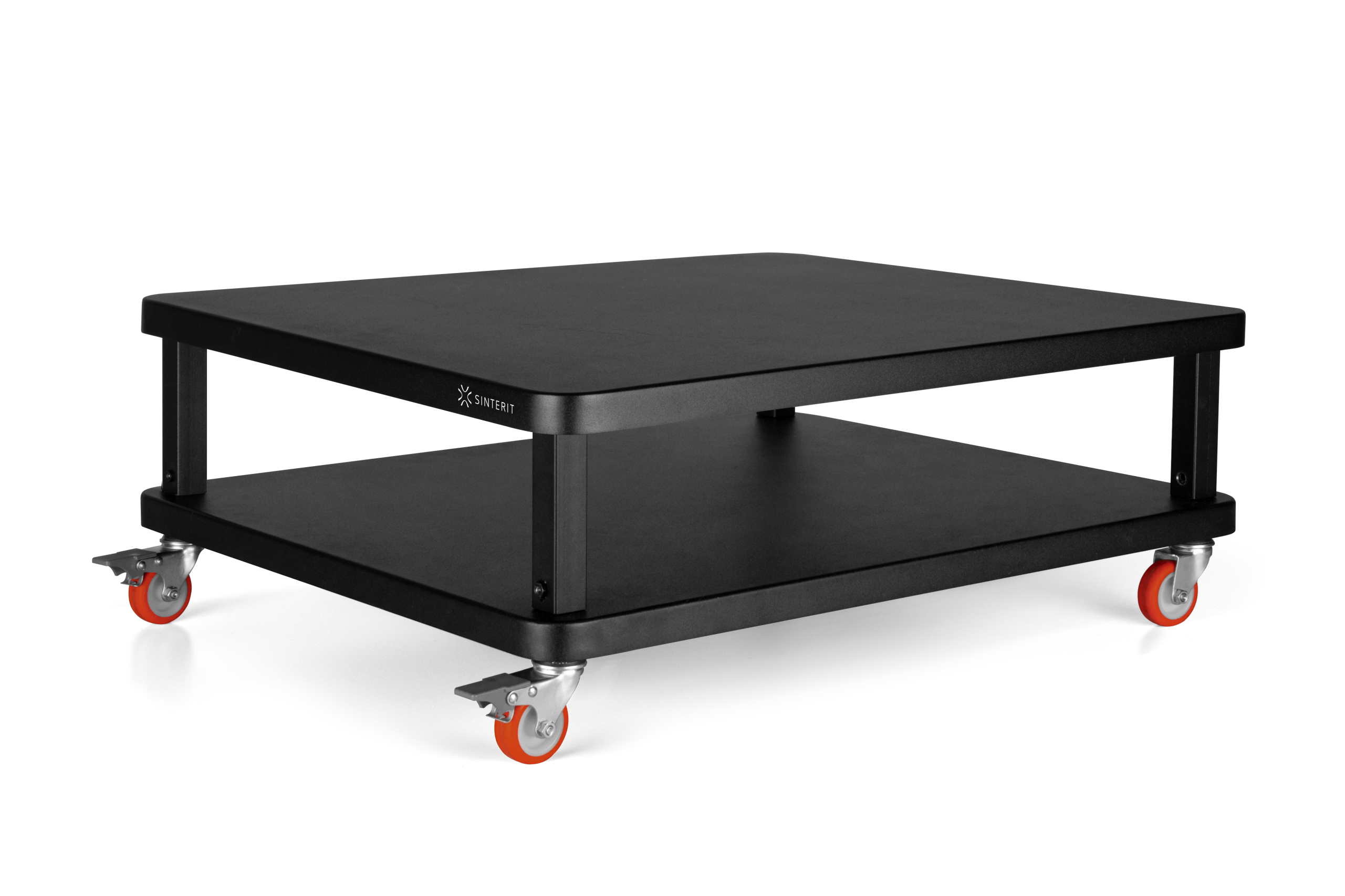 Platform
Specially designed to place your Lisa Pro SLS 3D printer at the ideal height for easy use and maintenance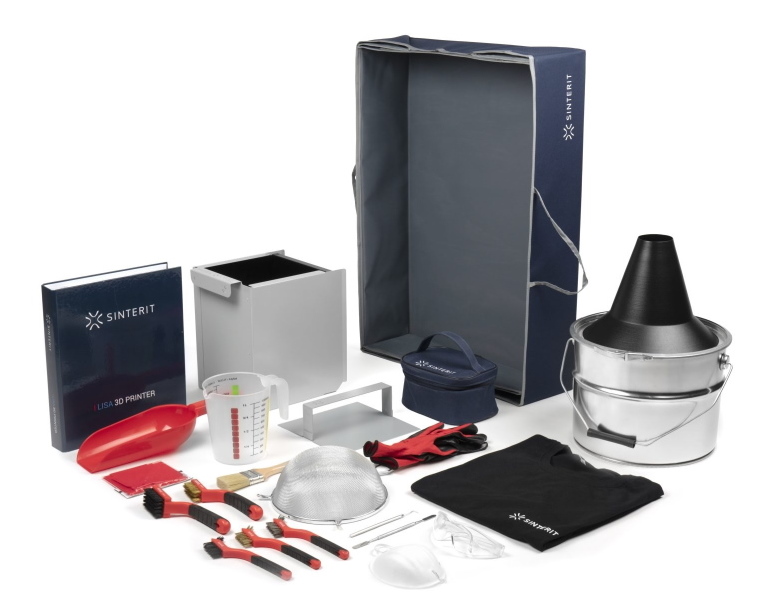 Dedicated Powder Tools
Tools to cover the whole printing process, from the initial startup, through taking out the printouts, postprocessing, and cleaning, both the printouts and workspace.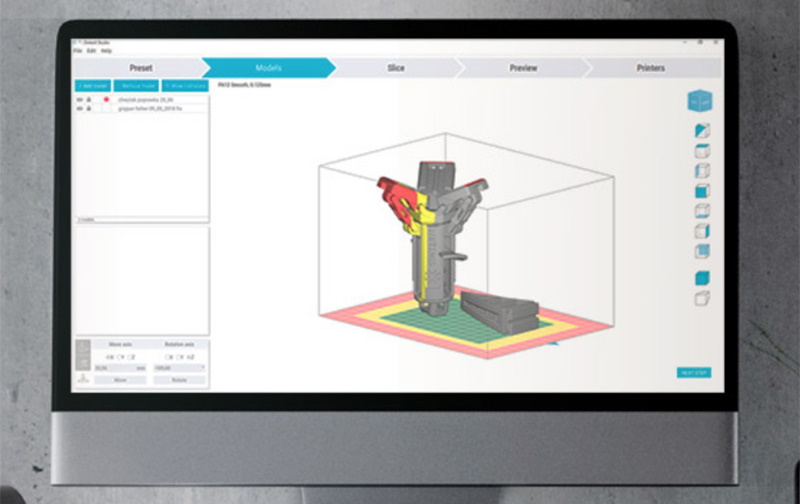 Sinterit Studio Advanced
Sinterit Studio Advance offers full access to printing parameters and profiles for printing with all varieties of Sinterit powder.
For further information and advice on how Sinterit SLS printers can benefit your business, please do not hesitate to get in touch with one of our advisors by calling the telephone number at the top of the page, or by clicking the button below and requesting a call-back:
Produktinformation
Printing Technology

SLS
Du vil eventuelt også synes om