EnvisionTEC 3D-Bioplotter
The 3D-Bioplotter is a highly developed biofabrication machine used for ground-breaking R&D all across the medical industry. It has been optimised for maximum versaitlity and flexibility for users while having three models- Starter, Developer and Manufacturer, for different levels of functionality.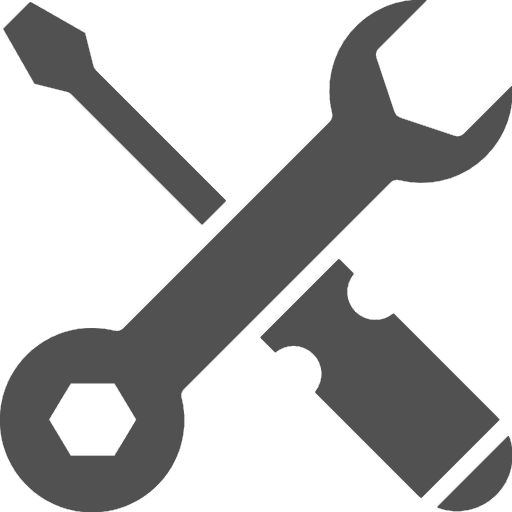 Free lifetime remote support on all products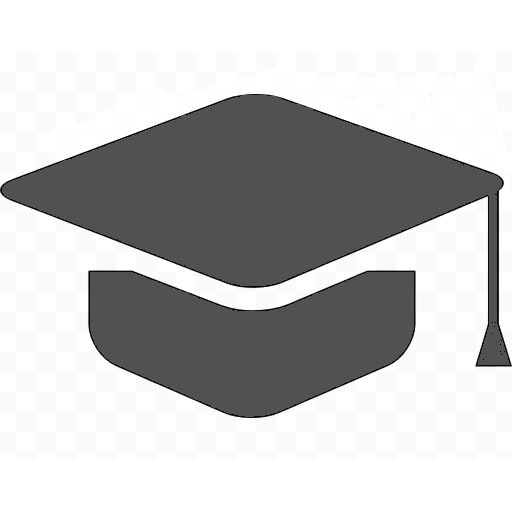 Ask us about our discounts for education
iMakr Verdict
The 3D-Bioplotter series from EnvisionTEC is one of the most seasoned bioprinters on the market, backed by countless research and development. These bioprinters
process open-source biomaterials using air or mechanical pressure to a syringe for computer-aided tissue engineering, from scaffolds to create tissue, organs, patient CT data to the physical structures and more. All printers in the series are designed for use in a sterile biosafety cabinet and meet standards for clinical trials.





• Bone Regeneration • Cartilage Regeneration • Soft Tissue Regeneration •
• Controlled Drug Release • Cell Printing • Organ Printing •
Contact us to arrange a viewing

Three levels of functionality in the series: Starter, Developer, and Manufacturer
Starter Series: For users new to tissue engineering, the starter series is also ideal for applications in parallel material processing and automation. With the same basic hardware and software, the Starter series comes with 2 fixed high-temperature heads and no modular capability and platform temperature control and is not upgradeable like the Developer and Manufacturer.

Filters included: Particle
Head Temperature Range:

High: 30° – 250°C (86° – 482°F)

Max No. of Heads: 2
Platform Temperature Control? No


Developer Series: Designed for research groups new to tissue engineering as well as specialised use, the Developer series has the same hardware and software as the Manufacturer series, but lacks more involved functionality.

Filters included:

Particle and Sterile

Head Temperature Range:

Low: 0° – 70°C (32° – 158°F) or High: 30° – 250°C (86° – 482°F)

Max No. of Heads: 3
Platform Temperature Control?

Yes: -10° – 80°C (14° – 176°F)


Manufacturer Series: With the highest level of functionality and most advanced features, the Manufacturer series is a versatile biomedical tool for use of processing the largest variety of biomaterials. It features a built-in camera for enhanced needle calibration and temperature controlled build platform and sensor ports.

Filters included: Particle and Sterile
Head Temperature Range:

Low: 0° – 70°C (32° – 158°F) or High: 30° – 250°C (86° – 482°F)

Max No. of Heads: 5
Platform Temperature Control? Yes:

-10° – 80°C (15° – 176° F)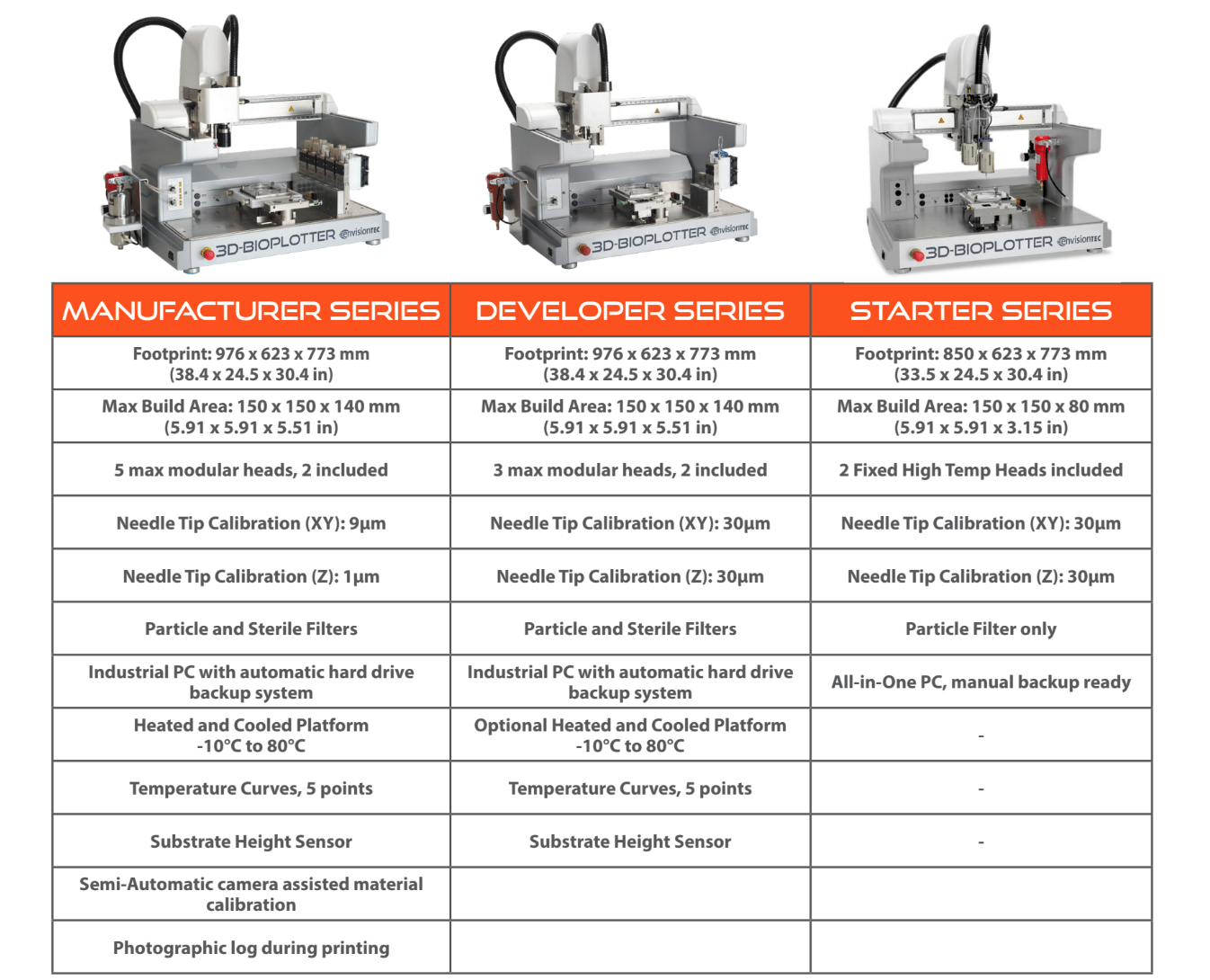 THE BIO-PLOTTER PROCESS: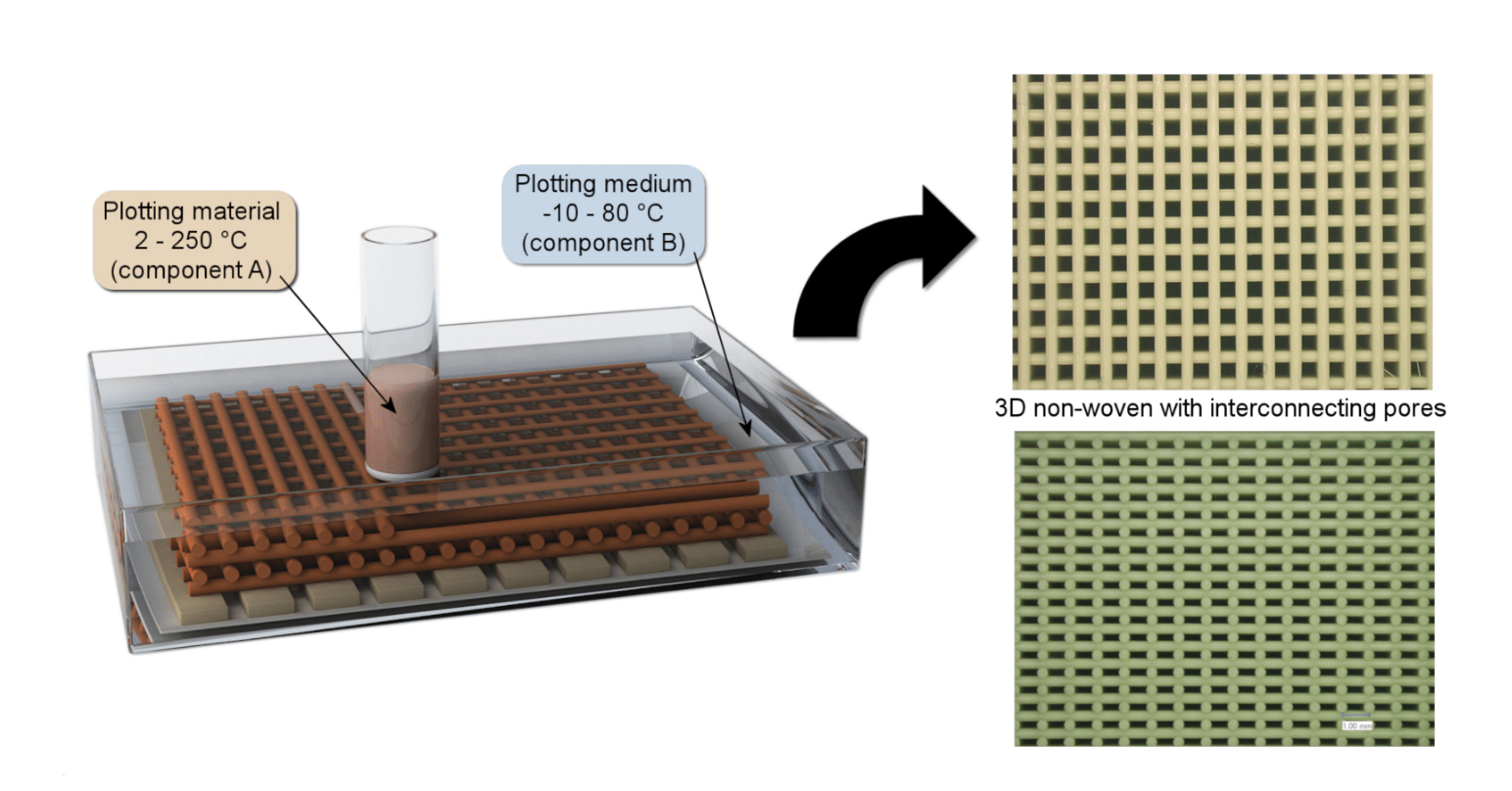 A simple process: A liquid, melt, paste or gel is dispensed from a material cartridge through a needle tip from a 3-axis system to create a 3D object.

One single requirement: The material to be used must, through a physical or chemical reaction, solidify.

Explore countless possibilities: The widest range of materials of any 3D printing technology can be processed.
Available Materials include:


+3D-BIOPLOTTER HT PCL 80K MG
+3D-BIOPLOTTER HT PCL 120K MG
+3D-BIOPLOTTER HT SUPPORT RG
+3D-BIOPLOTTER LT SUPPORT RG
+3D-BIOPLOTTER UV SILICONE 60A MG
+3D-BIOPLOTTER SILICONE TG
+3D-BIOPLOTTER PCL 45K RG






Data sheet
Printing Technology

Biofabrication

Build Volume W x D x H (mm) // W x D x H (inch)

150 x 150 x 140 mm (5.91" x 5.91" x 5.51")

Printing Speed

0.1 – 150 mm/s (0.004" – 5.91"/s)

Nozzle Temperature

Starter: High: 30° – 250°C Developer: Low: 0° – 70°C or High: 30° – 250°C Manufacturer: Low: 0° – 70°C or High: 30° – 250°C

Heated Platform

Starter: NoneDeveloper: Yes (Chiller not included): -10° – 80°C (14° – 176°F)Manufacturer: Yes (Chiller Included): -10° – 80°C (15° – 176° F)

Resolution/Precision

(XYZ): 0.001 mm (0.00004 in.)

Print head

All are included with 2-Starter: Max. 2Developer: Max. 3Manufacturer: Max. 5

Manufacturer

EnvisionTEC

Material Diameter

Minimum: 0.100 mm (0.004 in.) Material Dependent

Filters included:

Starter: ParticleDeveloper: Particle and SterileManufacturer: Particle and Sterile

Cartridge sizes

Starter: 3-30 mlDeveloper: 10 – 30 mlManufacturer: 10 – 30 ml

Needle Calibration

Starter: Photo SensorDeveloper: Photo SensorManufacturer: Camera