Tilbage

3D Printere

SLA 3D Printers

Bioprinters

3D Scannere

3D Scanners By Application

Forbrugsvarer

Resin By Brand

Filament By Brand

Filament By Material

SLS Powder by Brand

Ler til LDM

Reservedele og tilbehør

Software

Service

Our services for 3D Printing, Scanning, Designing and more...

Large-scale Continuous Carbon Fibre manufacturing service.

Udsalg

View our currently discounted items.

View ex-demo and used products which have been reconditioned by our engineers.
Anisoprint's Smooth PA is easy-to-use and guarantees a flawless surface quality. Specifically designed in collaboration with experienced filaments manufacturer Polymaker for use with the Anisoprint Composer A4/A3 and IS Prom printers, Smooth PA is a carbon fibre/polyamide blend for printing tougher, durable, functional parts while offering low moisture absorption as well as anti-warping properties.
Printing Guidelines
Temperature: best printed between 250 and 270°C
Speed : recommended between 40-50mm/s for standard Composer A4/A3 setup
Buildplate adhesion: required to be between 55-60°C
Drying and storage: Possibility to be printed from open air with no significant damage. Longer prints require the use of a dryer at 60°C and storage in a dry area such as a sealed box with silica gel
Nozzles: abrasion-resistant nozzle such as the Composer Hardened steel nozzle (0.4 or 0.6) is required.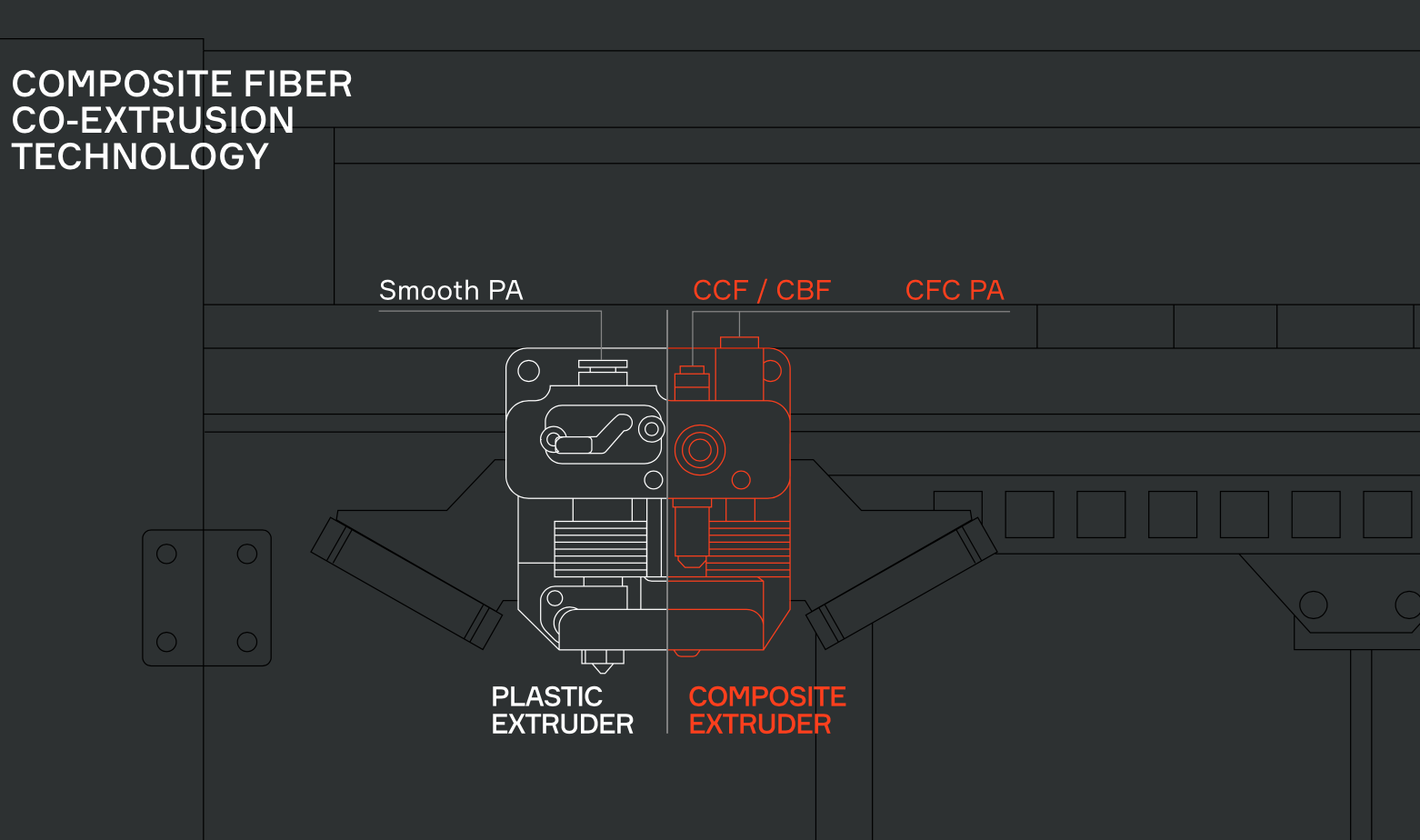 ---
For further information and advice on how Anisoprint can benefit your business, please do not hesitate to get in touch with one of our advisors by calling the telephone number at the top of the page, or by clicking the button below and requesting a call-back:
Produktinformation
Trækstyrke

71.63±1.67 (100° ANNEALED)

Flexural Strength

109.97±1.38 (100° ANNEALED)

Flexural Modulus

3535.0±239.29 (100° ANNEALED)

Young's Modul

3304.39±145.15 (100° ANNEALED)

Elongation at Break (%)

3.57±0.25 (100° ANNEALED)
Du vil eventuelt også synes om