EXOCAD Software
EXOCAD is the leading OEM branded dental CAD software from Shinning 3D. Enabling you to cover many indications, this software is the solution for expert users in dentalCAD field and is also a good choice for beginners.
The Standard EXOCAD design software offers many functions for users in the dentalCAD field. It is the attractive choice for newcomers but is also a powerful solution in the hands of experts.

EXOCAD cover a wide range of indication including: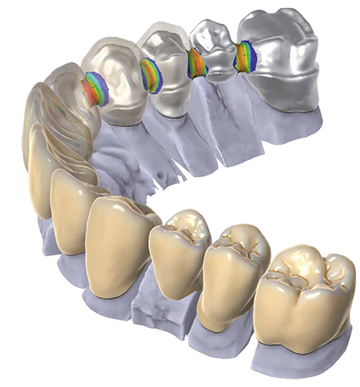 • Anatomic crowns
• Anatomic copings
• Simple copings
• Bridge frameworks
• Inlays
• Onlays
• Veneers
• Waxup digital copy milling
• Waxup-based frameworks
• Primary telescopes
• Extra-coronal attachments


The standard version of EXOCAD enables you to easily upgrade thanks to the add-on modules. Once you are familiar with the basic functionality of it, you can adopt a new module for more option.

Note: Updates are free of charge for each individual licence for one year after purchase. After that, updates are optional and charge.