HBD-150 Metal 3D Printer
The HBD-150 is a Selective Laser Melting machine (SLM) capable of printing in a variety of materials. A fully customisable system giving you full control over your SLM printer and its auxiliaries whilst still being an affordable entry point for SLM technology. Contact iMakr to find out how we can tailor your HBD-150 for you.

HBD-150
The HBD-150 is a best selling Selective Laser Melting machine (SLM) which comes as a complete solution for your metal 3D printing needs. HBD are committed to becoming true experts in the metal additive manufacturing world. Optimising their SLM machines to work well with a variety of materials to ensure many applications can adopt this cutting edge technology and improve their 3D printed parts. Challenging traditional manufacturing methods, the HBD SLM Machines raise the bar in all aspects of part production. A fully customisable system giving you full control over your SLM printer and its auxiliaries.
Compatible with a variety of materials including: Stainless steel, Cobalt-chrome alloy, Tool steel, Titanium alloy, High temperature alloy, Hastelloy, and some precious metals, HBD-150 is suitable for a diverse range of applications.
---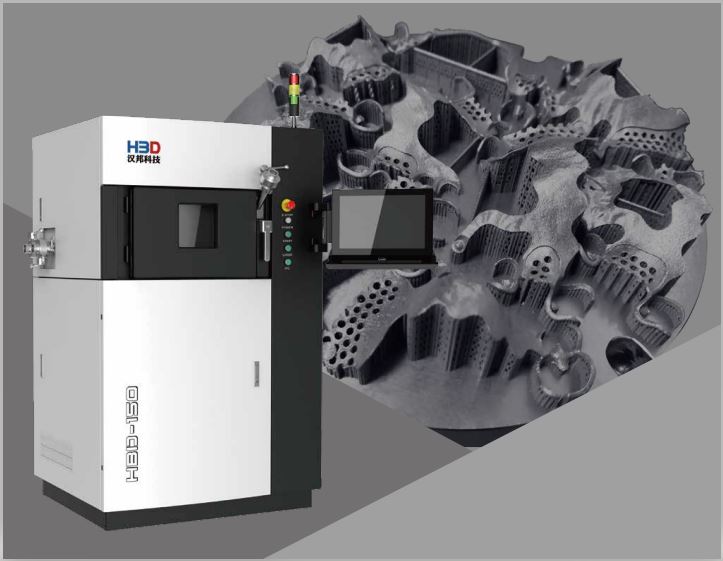 ---
Key Features
Circular printing platform of 159mm diameter. The round build plate with three locator areas simplifies the build plate installation and levelling process
Three light indicators to easily show the different machine stages
HBD 150 is set on strong locking caster wheels, allowing the machine to be relocated easily then locked in place
Door open detection system, alerting the user when the door is open or closed, providing a crucial safety aspect to the process
Innovative systems. Atmosphere purification system which automatically monitors the oxygen content and recycles clean and collected air. High speed deoxygenation system which also includes high precision oxygen content monitoring
Easy access to the printing area with reduced powder exposure to yourself or the environment with the sealed powder hatch, allowing you to de-powder parts easily and add more powder if needed
Real time printing status showing you information including current layer, build parameters and many more
Use the industry standard Materialise Magic's software with your HBD System, available as part of the complete HBD system. Materialise Magics features intelligent slicing, printing checks and error detection, support generation, intuitive part orientation functions and many more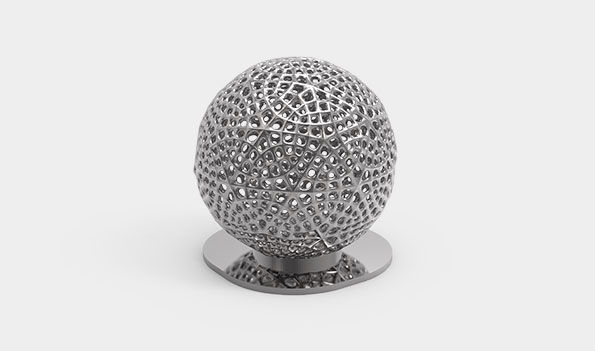 3D Printed Geometry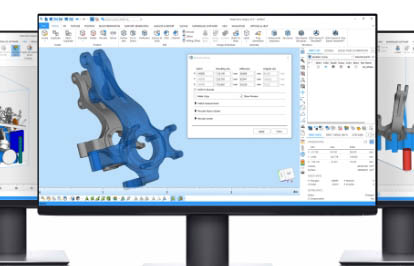 Materialise Magics Programming Software
---
Advantages of HBD SLM Technology
Digital dentistry- Save time by 3D Printing your dental crowns and completely eliminate the process of waxing, embedding and casting. SLM Printed crowns are more cost effective than traditional processes, hidden costs are significantly reduced by automating the process and eliminating the uncontrollable factors such as personnel turnover, training and error. The HBD 150 can be used to print crowns, bridges and partial frameworks.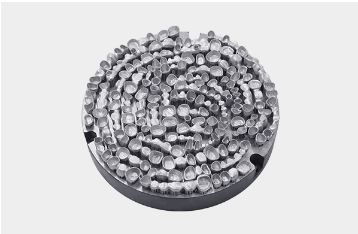 3D Printed Dental Bridges
Personalisation- Add a personal touch to your parts with HBD 150. Create unique designs of complex geometries previously unachievable with traditional materials. Simplify the manufacturing process by directly printing your final design in precious metals instead of having to produce wax castings.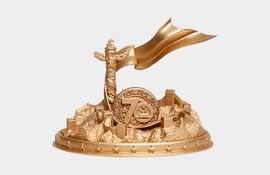 3D Printed Intricate Ornament
---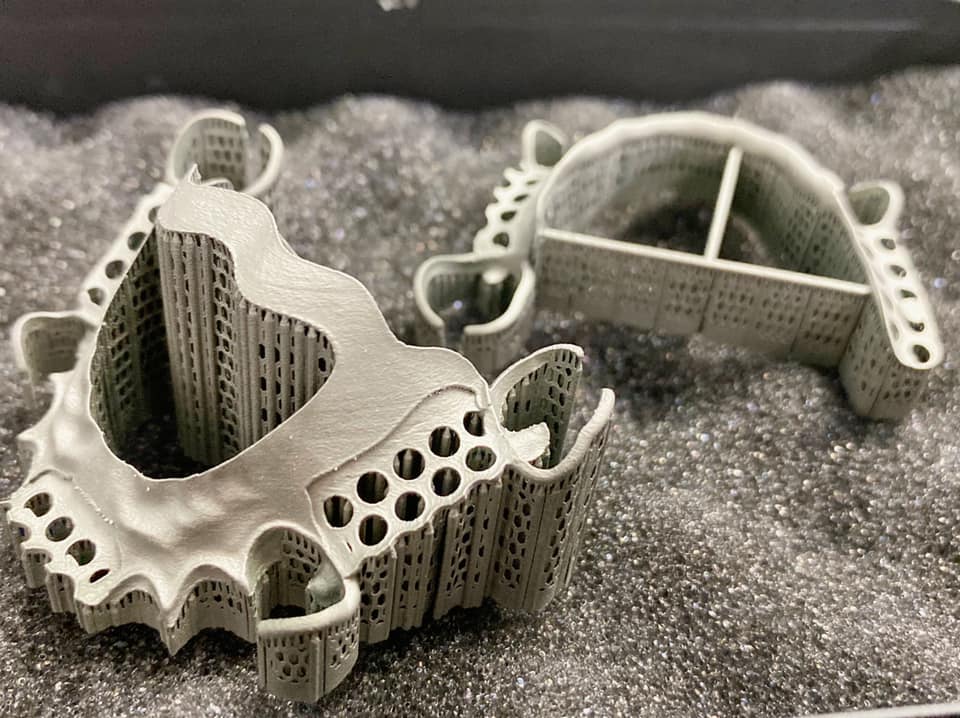 3D Printed Dental Frameworks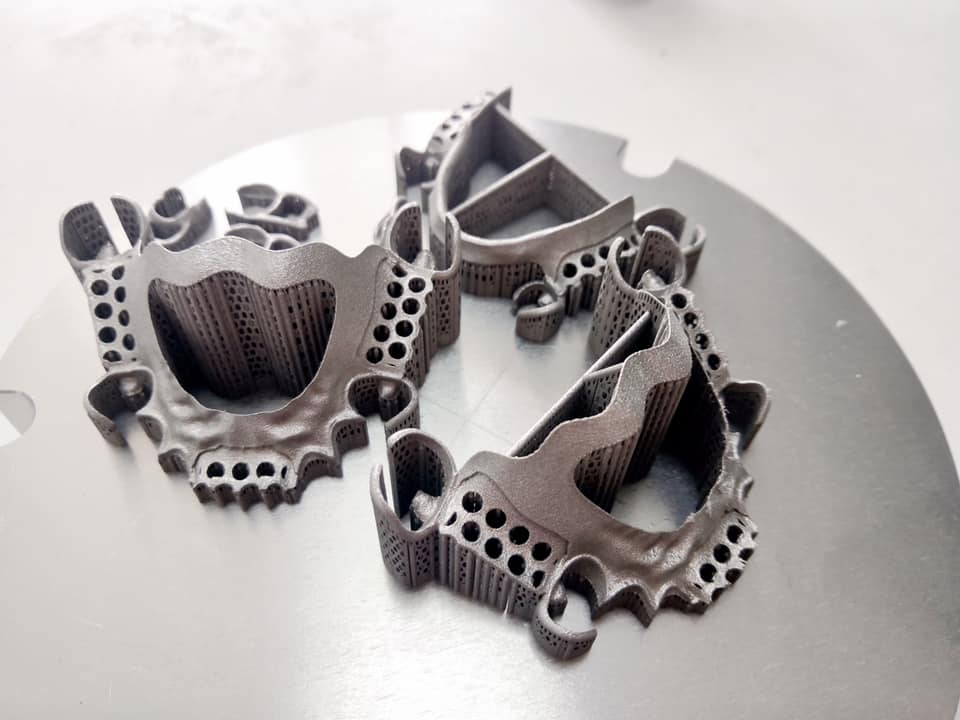 3D Printed Dental Frameworks Post-Processed
---
Material Options Available For The HBD SLM Machines
SLM Technology offers an extensive range of material options. The HBD 150 can print both prototypes and end-use parts easily. By combining Materialise Magics into your HBD system you can programme builds efficiently by using their innovative features such as part orientation functions, Support creation, Part nesting checks, Intelligent slicing.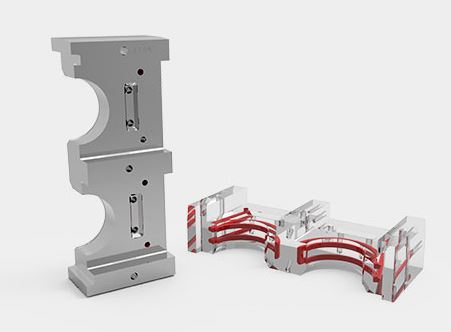 Tool Steel 18Ni300- Hardening steel characterised by high strength and high toughness. Easy to post process after printing. Applications- Mould Manufacturing, Industrial Components.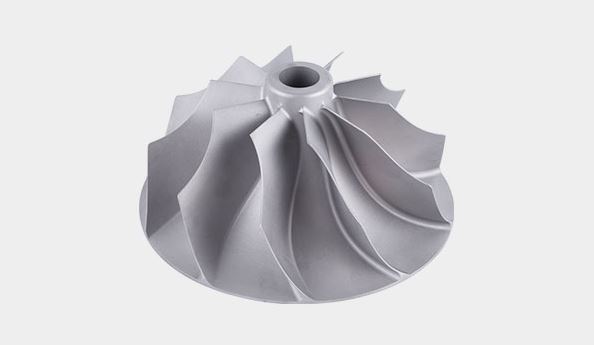 Chrome-Cobalt Alloy CoCrMo- A mix of pre-alloyed powders for printing. Excellent mechanical properties, resistance to corrosion and heat. Applications- Medical field, Turbines and aircraft engine parts, Parts requiring thin walls.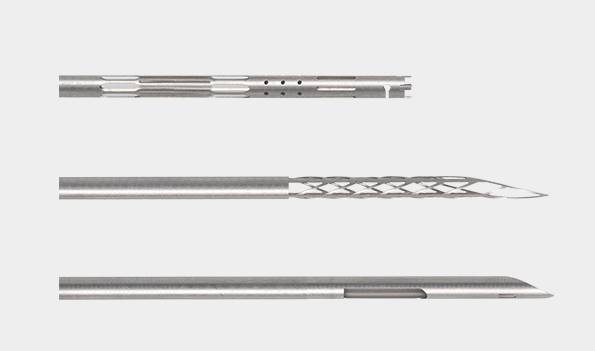 Titanium Alloy TC4- Lightweight alloy featuring good mechanical properties, corrosion resistant, good biological compatibility. Applications- Lightweight structures and components, Orthopaedic implants, surgical tools, guide plates.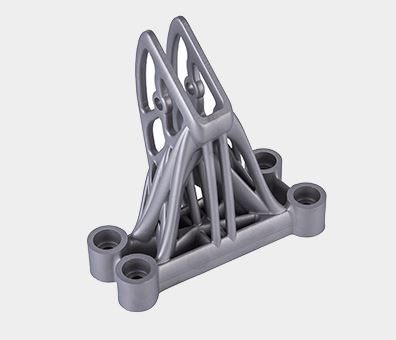 Nickel Based Alloy Ni718- Good ageing and corrosion resistance. High temperature strength and fracture strength up to 700°C temperatures. Applications- Turbine components, Aerospace and Rocket components.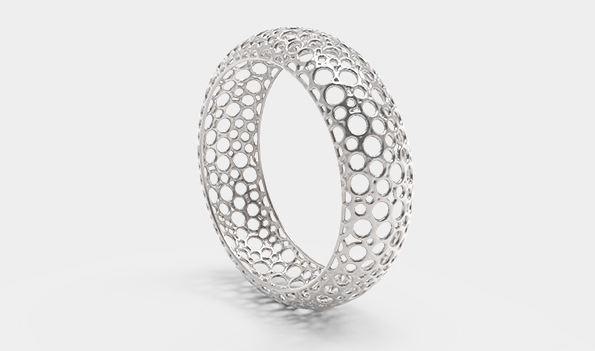 Stainless Steel 316L- High strength and corrosion resistance. Overall performance is better than 310 and 304 stainless steel. Applications- Personal products such as watches, jewellery, eyewear frames. Industrial parts in automotive, Marine industries.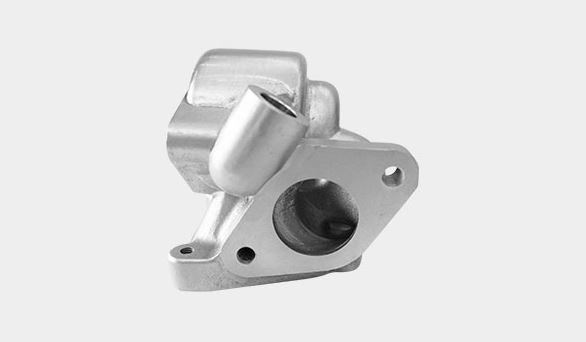 AI Alloy AlSi10mg- Good properties for producing parts with thin walls and complex geometric designs. Significantly enhanced strength and hardness due to silicon/magnesium contents. Applications- Functional parts. Parts requiring high thermal performance.
---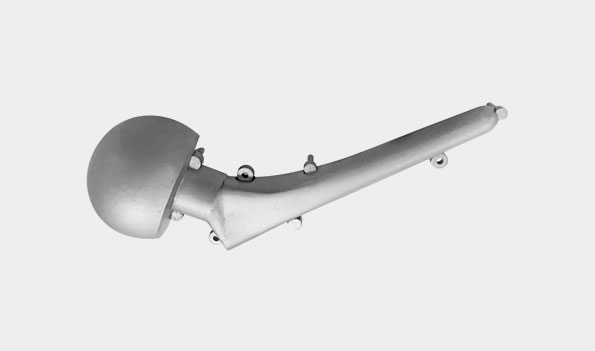 3D Printed Hip-Joint
Example Applications
Dentistry
Prototype & Customisation
Education
Research & Development
Jewellery
Medical
---
HBD-150 Complete Solution:
Tailor your HBD SLM 3D Printer to your needs. See the list below for the additional options available for the HBD.
HBD-150 SLM 3D Printer
Materialise Magics & HBD solutions build processor
Base plate
Filter
Soft scraper
Stainless Steel powder
Dry-type explosion proof cleaner
Vibrating Sieving machine
Sandblasting machine
Constant temperature drying oven
Wire cutting machine
Rapid vacuum heat treatment furnace
Personal Protective Equipment
HBD-150 free item pack
Installation & training
Warranty & Maintenance
Online technical support
Extra onsite service beyond warranty
---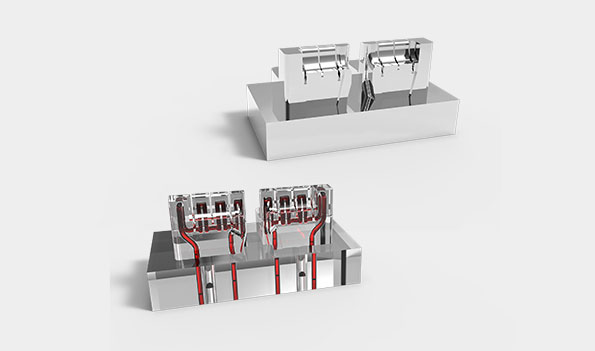 3D Printed Mould
---
For further information and advice on how HBD SLM Printers can benefit your business, please do not hesitate to get in touch with one of our advisors by calling the telephone number at the top of the page, or by clicking the button below and requesting a call-back:

Data sheet
Printing Technology

SLM

Build Volume W x D x H (mm) // W x D x H (inch)

159mm×100mm

Layer Thickness / Print Precision

10μm-40μm

Print accuracy

0.05-0.1mm

Weight

900kg

Dimensions

1150 x 1150 x 1830 mm

Slicing Software

HBD Build Expert

Compatible materials

Stainless steel, Cobalt-chrome alloy, Tool steel, Titanium alloy, High temperature alloy, Hastelloy, and some precious metals.

Scan Speed

≤10000mm/s

Supported Software

Materialise Magics