Intamsys Funmat Pro 410
The Intamsys FunMat Pro 410 is an industrial additive manufacturing machine featuring dual nozzles, heated chamber and many smart features to make it the ideal all-in-one 3D printer for printing functional materials such as PEEK, PEKK, PPSU, PEI and many more.
iMakr Verdict:
The FunMat Pro 410 from Intamsys is an industrial-sized printer capable of printing high-temperature materials such as PEEK, PPSU and Ultem. The high-temperature extruder, heated platform, heated chamber and dual nozzles make this the ideal machine for printing large parts in functional materials. The additional nozzle adds even more options for printing either lower temperature materials such as PLA, ABS etc, or it can be used to print break-away support material for the high-temperature filaments.
Of the many user experience features built into this machine, one of our favourites is the heated filament storage chamber which keeps moisture sensitive filaments in top condition and greatly reduces the need for drying out filaments before printing.
Key Features:
Water-cooled dual nozzle extruder capable of reaching temperatures up to 500°C.
Ceramic glass build plate and heated platform temperature up to 160°C to reduce warping.
Active heated build chamber up to 90°C to reduce de-lamination and improve part strength.
Filament Jam and Run-out sensor - Detects if the currently loaded spool is about to run out of filament, or if the filament is no longer extruding.
Power failure recovery - Resume printing a print job even if there is an unexpected loss of power.
Monitoring Camera - To keep an eye on the progress of a print job.
Heated filament storage chamber protects moisture-sensitive filament, which can reduce filament wastage and remove the need to dry-out filament before printing.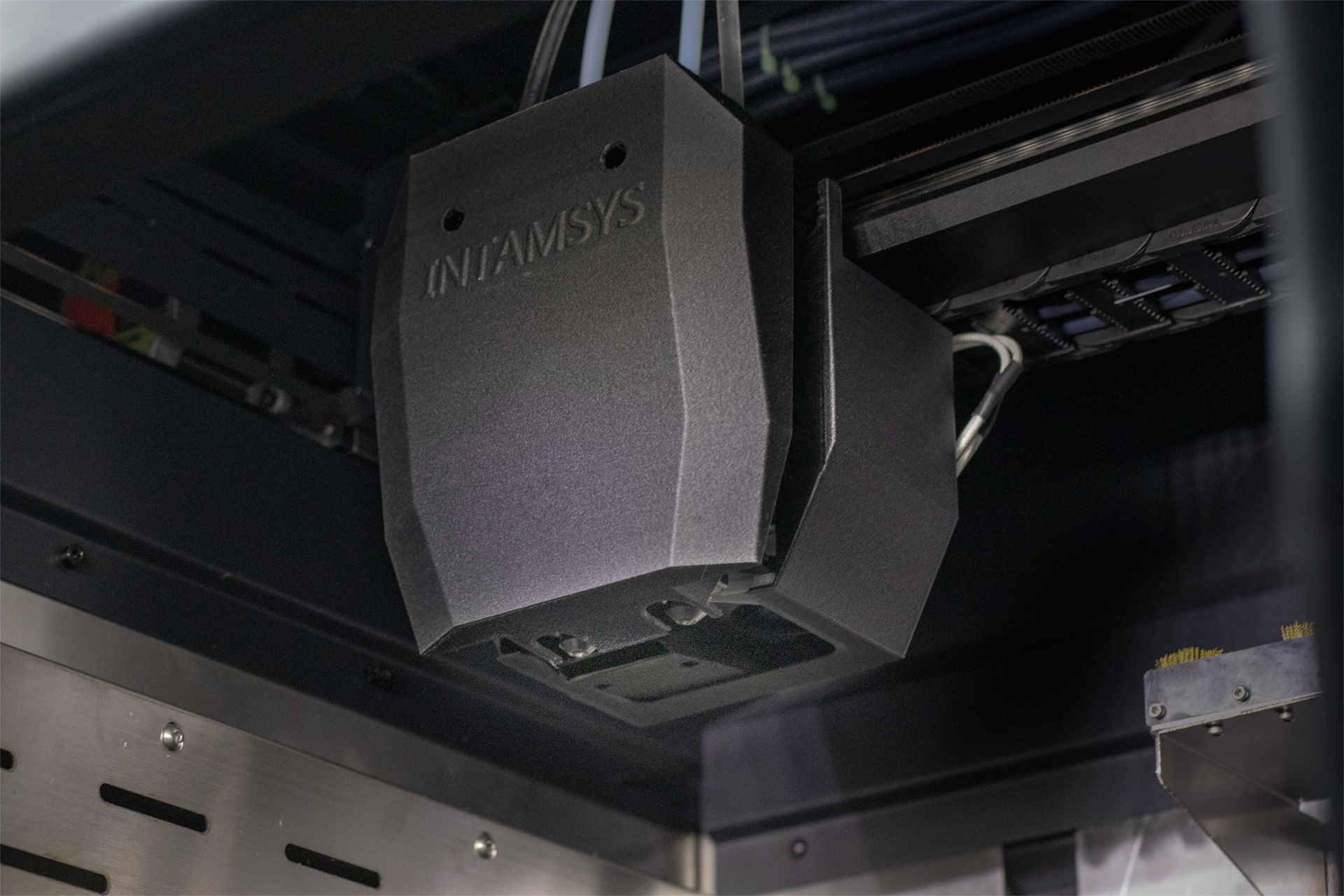 Water-Cooled Dual Nozzle Print Head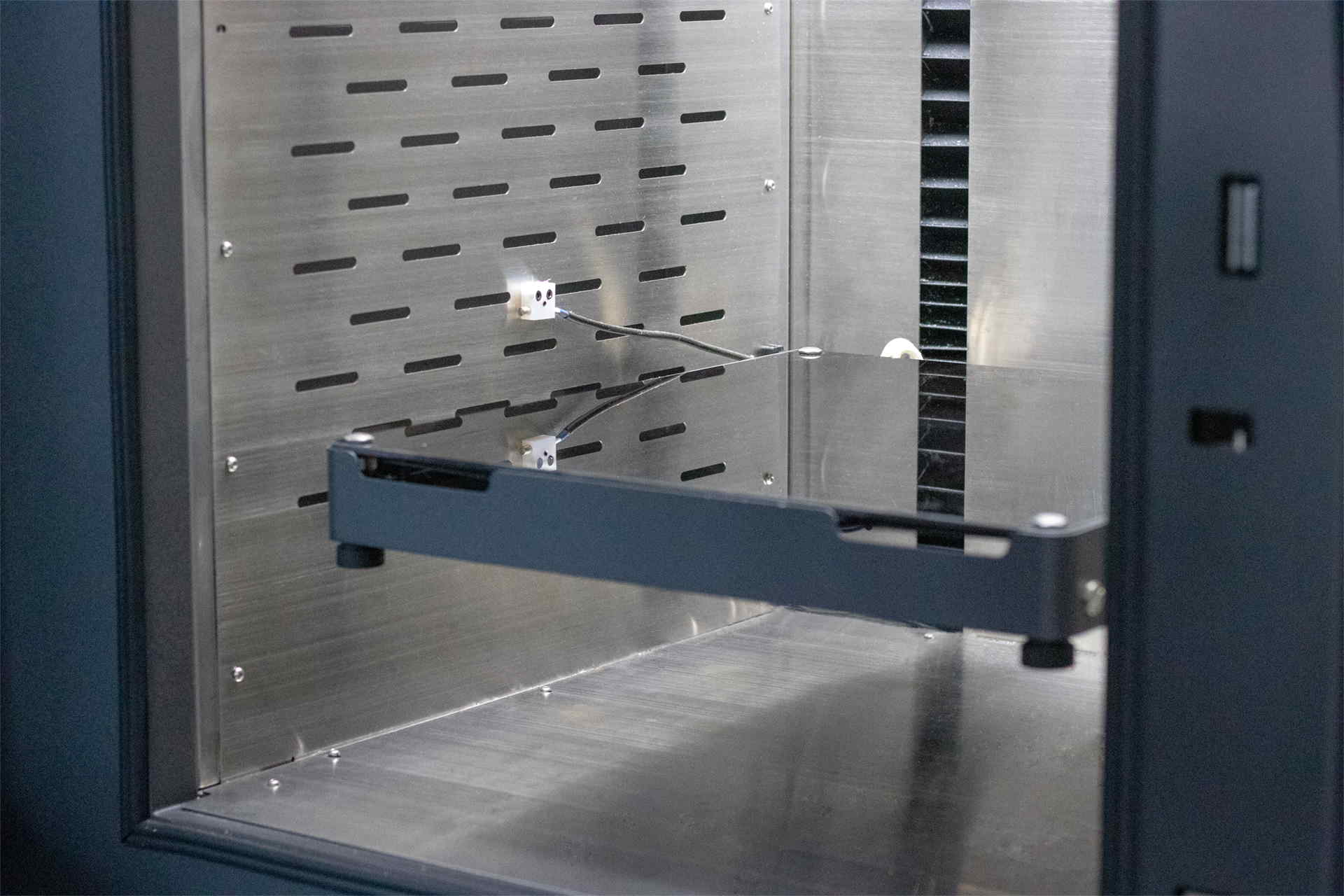 High-Temperature Heated Bed can reach a maximum temperature of 160°C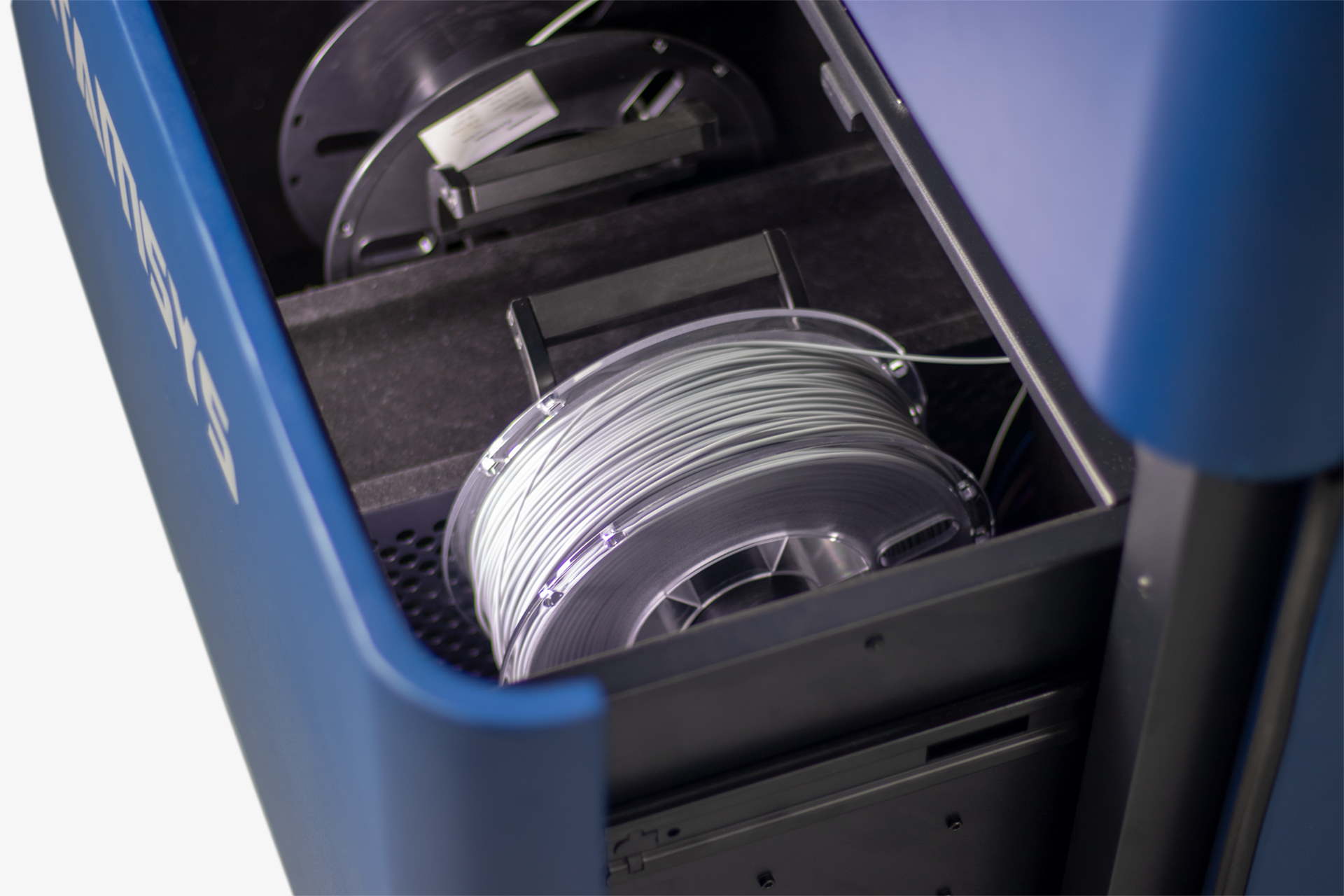 Heated Filament Chamber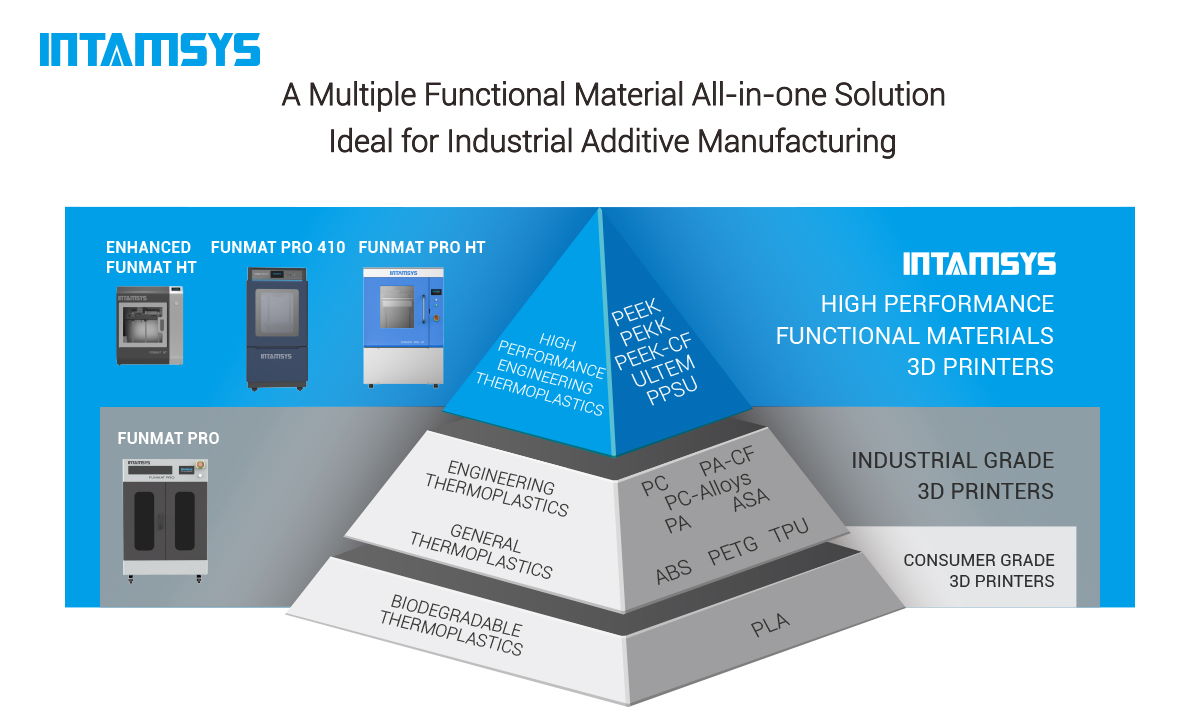 Data sheet
Printing Technology

FFF

Build Volume W x D x H (mm) // W x D x H (inch)

305 × 305 × 406mm(12 × 12 × 16 in)

Layer Thickness / Print Precision

0.05-0.5mm

Nozzle Diameter (mm)

Default 0.4mm, 0.6mm Selectable

Printing Speed

Max. 300mm/s

Filament Diameter (mm)

1.75mm

Weight

220 kg

Printing Temperature

500°C/932°F

Material type

PEEK, PEEK+CF, PEKK, ULTEM (PEI), PPSU, PC, PC Alloys, PA, PA+CF, ABS, Carbon Fiber-Filled, Metal-Filled, Fiberglass-Filled, ASA, PETG, ESD-Safe, HIPS, TPU, PLA, PVA

Platform Levelling

Auto-leveling

Dimensions

720 × 680 × 1470 mm

Special Features

Filament Jam Warning, Filament Absence Warning, Power Failure Recovery, Water Cooling

Heated Platform

160°C/320°F

Heated Chamber

90°C/194°F

File Format

.stl, .obj

Connectivity

USB, Wifi, Ethernet

Printer Software

IntamSuite

Software Compatibility

Windows 7 +

Input Voltage / Power

200~240V/15A, 50~60Hz